The Vauxhall DX 14 That Is The Southern Superstar
Images: Deepanjan Sarkar
AVM Productions is to Madras what RK Studios is to Bombay. Having produced over 300 Tamil, Telugu, Kannada, Malayalam and Hindi movies, in addition to introducing superstars like the late Sivaji Ganesan and Kamal Hassan, it is as much an institution in itself. It's a landmark, just like its counterpart in India's maximum city.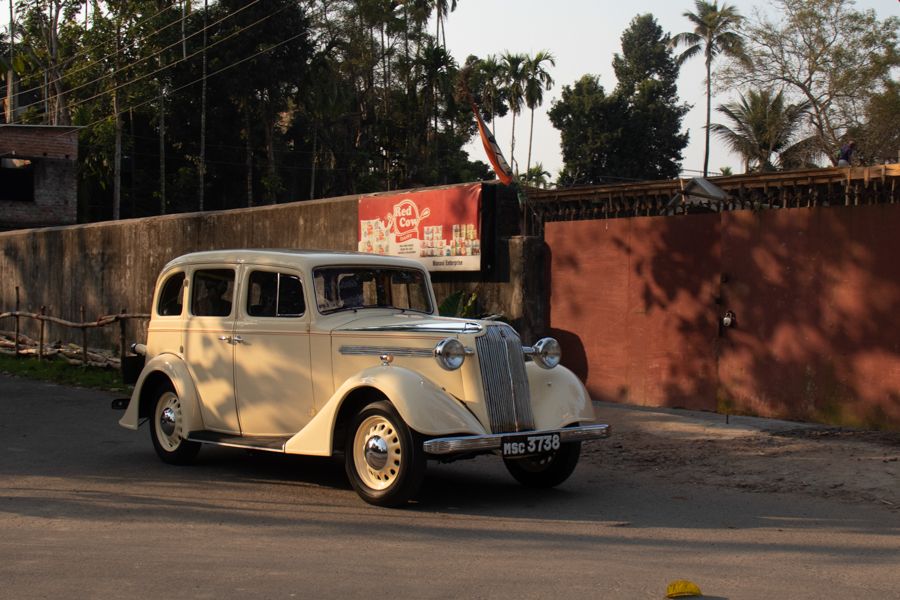 Founded by the late A.V. Meiyappan in 1946, AVM is the oldest surviving studio in India and is currently creating its legacy in the digital age with its partnership with OTT platform SonyLiv to produce the thriller Tamil Stalkers. But what's all this got to do with the historic vehicle movement? Allow me to introduce you to this 1938 Vauxhall DX 14—the very first car of the legendary Mr. Meiyappan.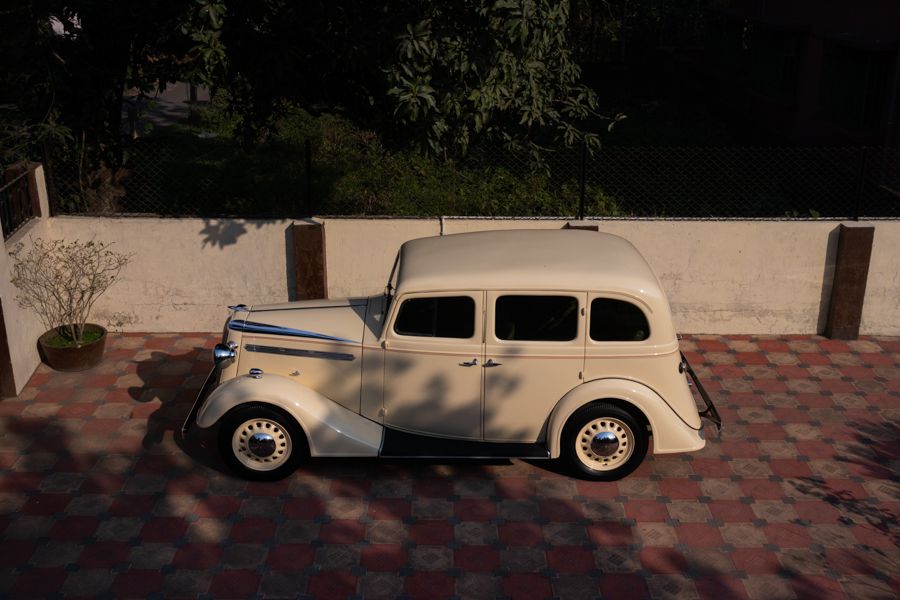 The story begins with M.S. Guhan, grandson of the legend himself and one of the four partners who manage AVM Productions today. Guhan is also the owner of the car that his grandfather once owned and used. A car aficionado to the bone, Guhan is part of at least one club that organises classic and vintage car rallies from time to time.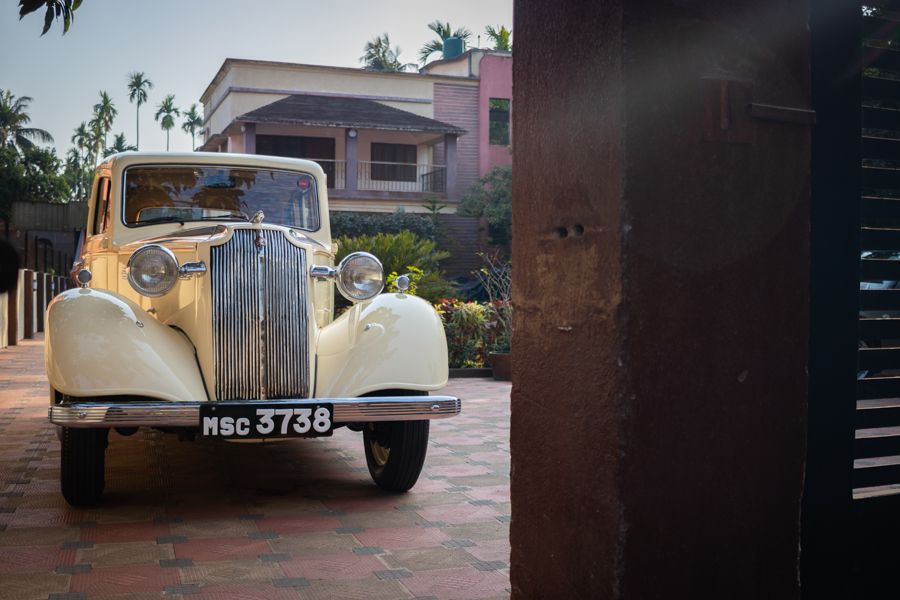 It was to one such event that he invited his close associate and Calcutta's renowned collector and restorer of historic vehicles, Shrivardhan Kanoria. "He requested me to restore the car for him, and he was very specific about the fact that he wanted to take his father for a drive in this car," said Shrivardhan.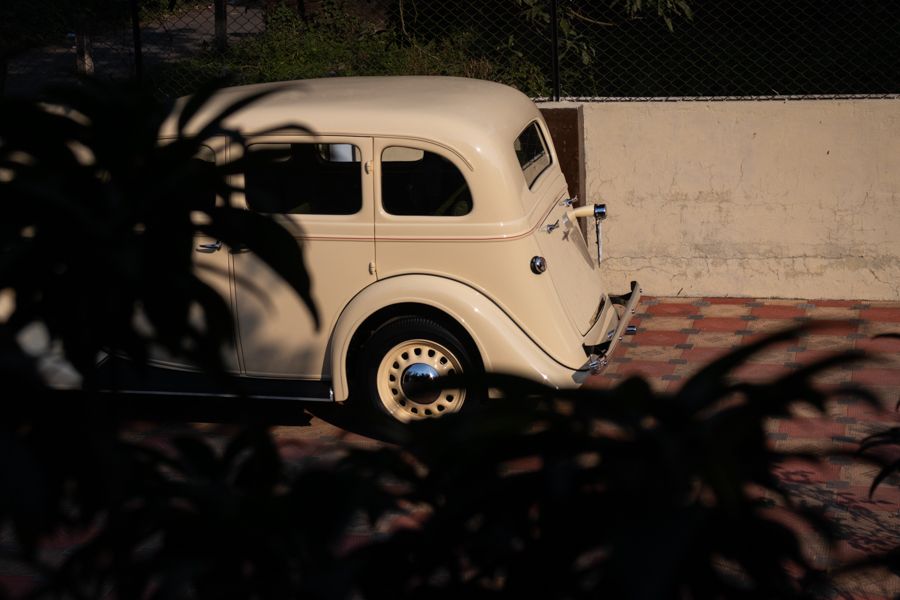 Shrivardhan, who takes on projects on a commercial basis for a very select clientele, agreed to restore the car for him. The car was duly transported to his workshop in Calcutta but when Shrivardhan saw it he knew his task was cut out. "The car was in shambles when I got it," Shrivardhan remembered.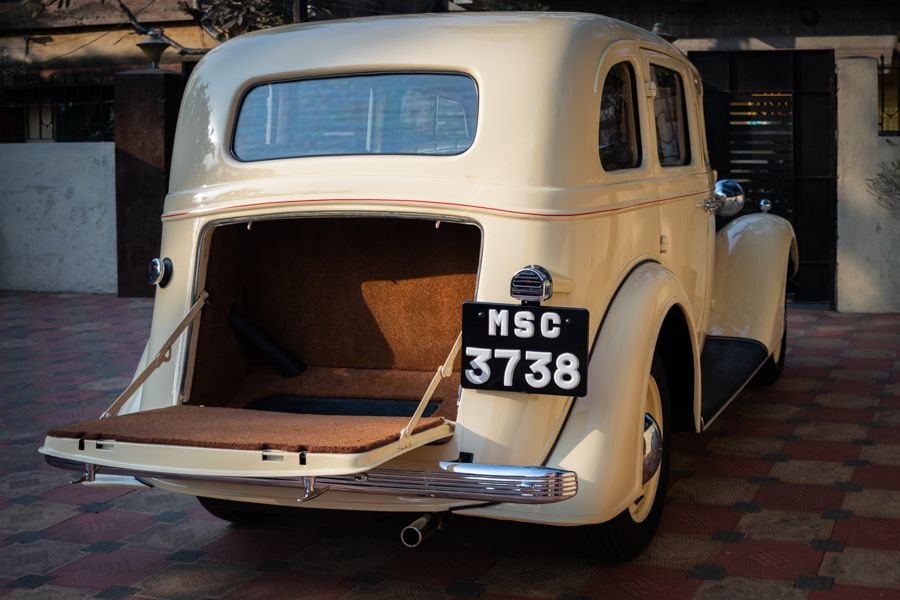 Mechanically it was a non-runner and even the suspension line was crooked. "The car had perhaps been repaired locally earlier without much thought towards retaining originality," he explained. As a result, several things were wrong with it, including the dashboard, instrumentation and even the upholstery pattern.
Restoration would be a huge challenge because it's far easier to work with a completely unrestored car than one which has been repaired without regard to authenticity. Thankfully, Shrivardhan had restored a slightly older 1936 model DX 14 earlier and could rely on his experience gained to restore AVM's old car.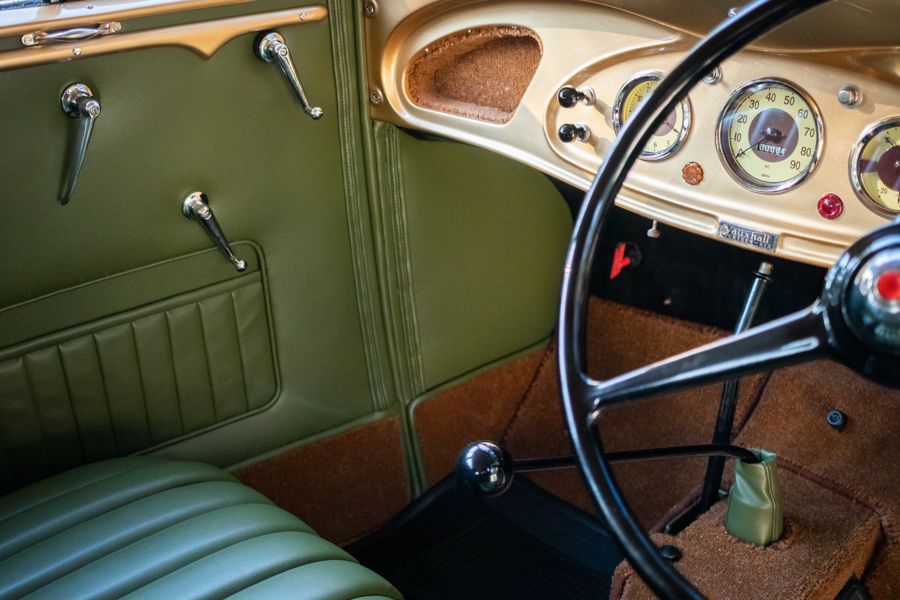 "It was a complete ground-up restoration," he said. And it truly was because even the meters on the instrument panel had to be fabricated by the master technicians at Shrivardhan's Concourz Restorations. "I don't believe in importing replica meters if I can fabricate them here. If I can simply import and put them together then to me, it becomes an assembly rather than a restoration. I only encourage the import of the spares which cannot be fabricated," he said.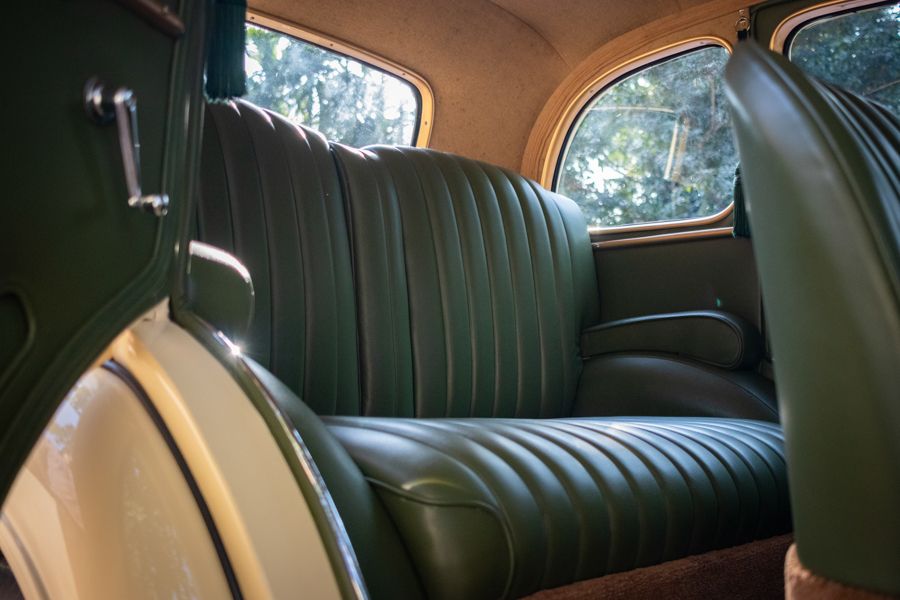 Little by little, things began to take shape and the pace of work picked up. The project would have been completed long back had it not been for a random virus that brought the world to its knees. What should have been done in probably less than a year, took two. But even so, that's an incredibly quick restoration job. As you read this, the car is back in its garage in Madras (now Chennai).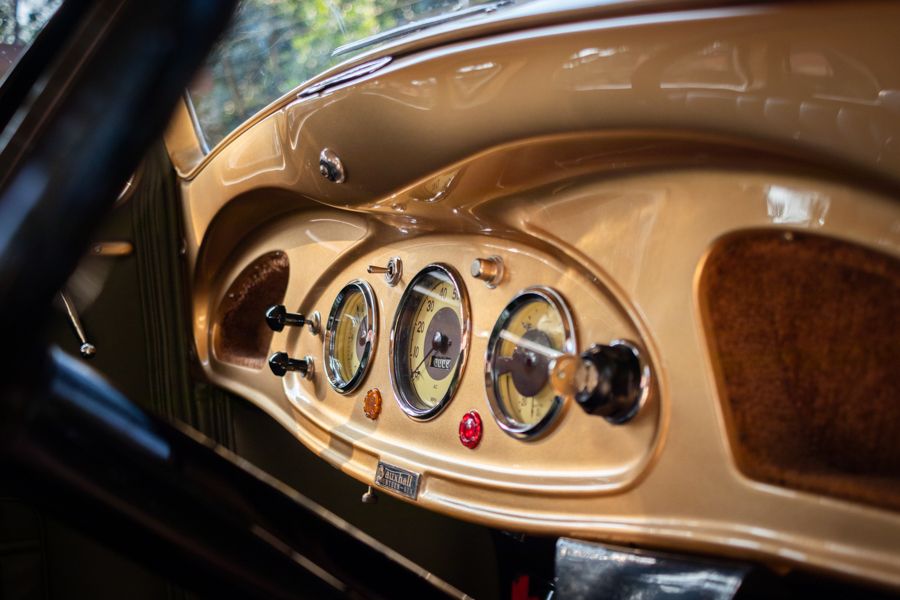 The car's unique history aside, there are a few other reasons why a Vauxhall DX 14 in India is considered unique even if it's not a particularly exotic car. "It's a respected car. It's not a one-off or anything but I don't know of another '38 DX 14 in India. There could be more, but I don't know of one," says Shrivardhan.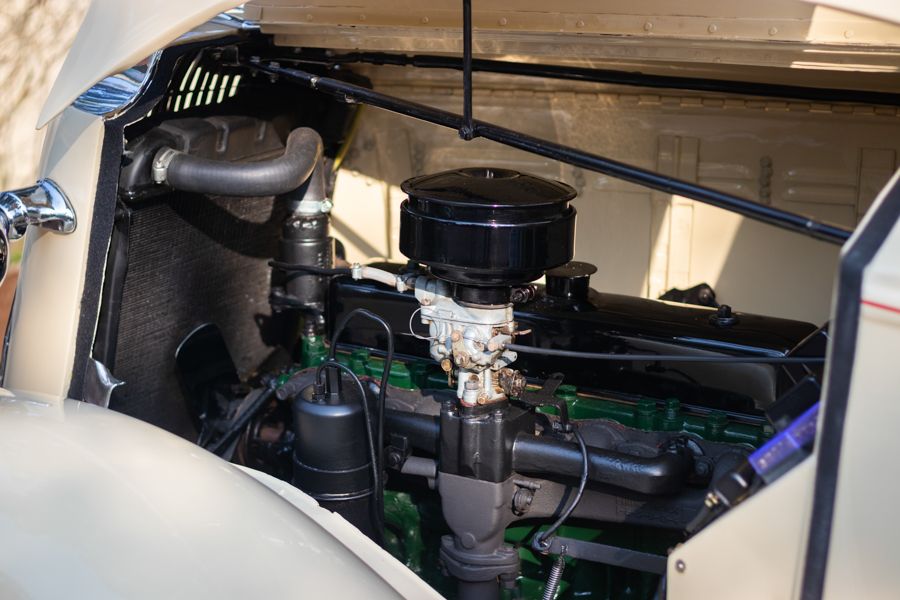 So, what's special about this one then? Well, for starters, it's not a particularly common car and that means even though it's not exotic it's still fairly rare. Then there's the suspension setup. While a regular leaf spring setup works at the rear, the front suspension is a sealed unit, which is a nightmare to work on. "This feature is unique for selective British cars of the pre-war period. Usually, they would have far less complex suspension systems," explained Shrivardhan.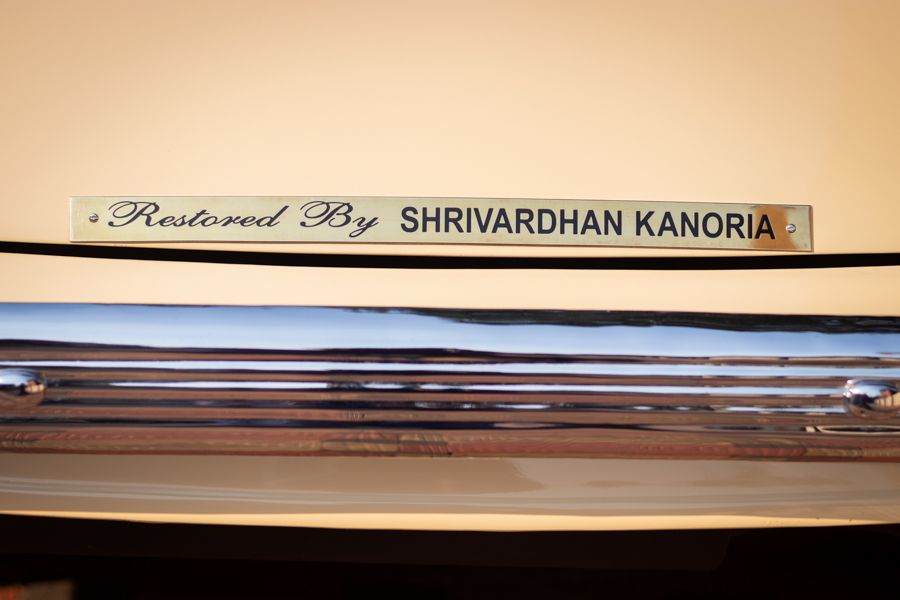 The other unique bit about this car is the engine: a 1.7-litre 6-cylinder engine. "Normally you'd associate a 6-cylinder engine with engine sizes over 3 litres, not something so small. Imagine how small the pistons are," he said.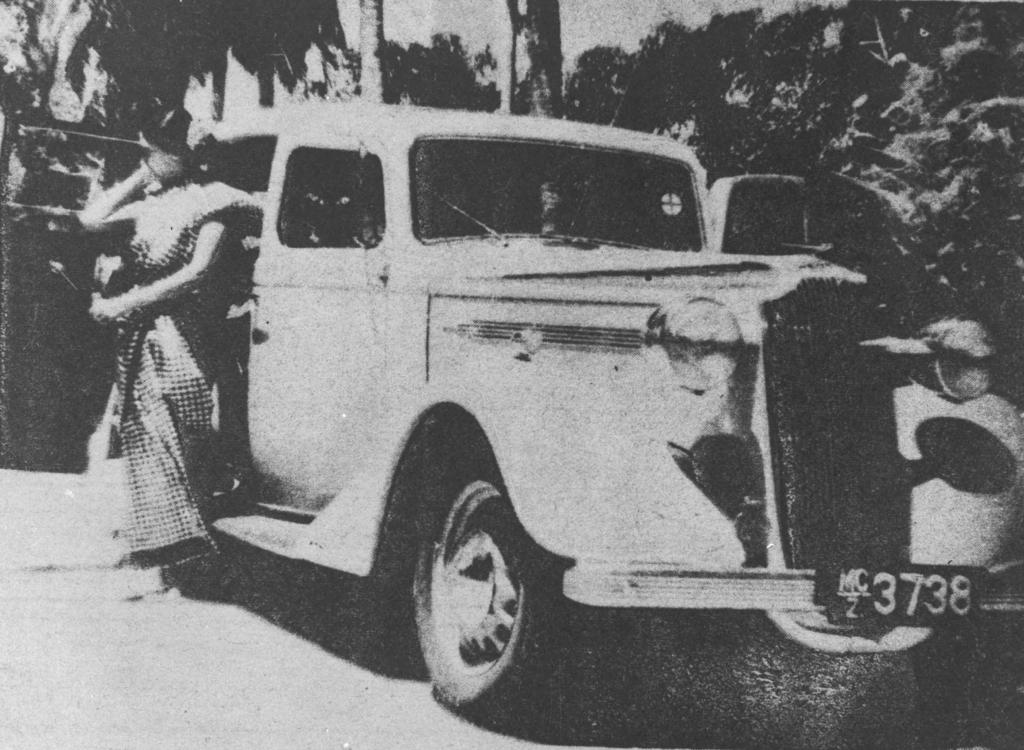 This makes it a silky-smooth motor, mated to a four-speed manual gearbox and pushing out around 14HP (in case you were wondering what the 14 in the nomenclature meant). Fascinating stuff really, and that's not even taking into account the unique history of this specific 1938 Vauxhall DX 14.
---
---
Comments
Sign in or become a deRivaz & Ives member to join the conversation.
Just enter your email below to get a log in link.