Welcome To Calcutta! But Who Were Those Two French Women Who Motored From Paris? - Part 2
Images: Maïté Patoux
Yesterday you read about how two French women—Chantal Bernard and Maïté Patoux—decided to go forward with the adventure of driving a car from Paris to Calcutta and back. Yours truly was able to speak with Maïté Patoux, who still has vivid memories of her adventure. Unfortunately, Chantal Bernard passed away a few years ago.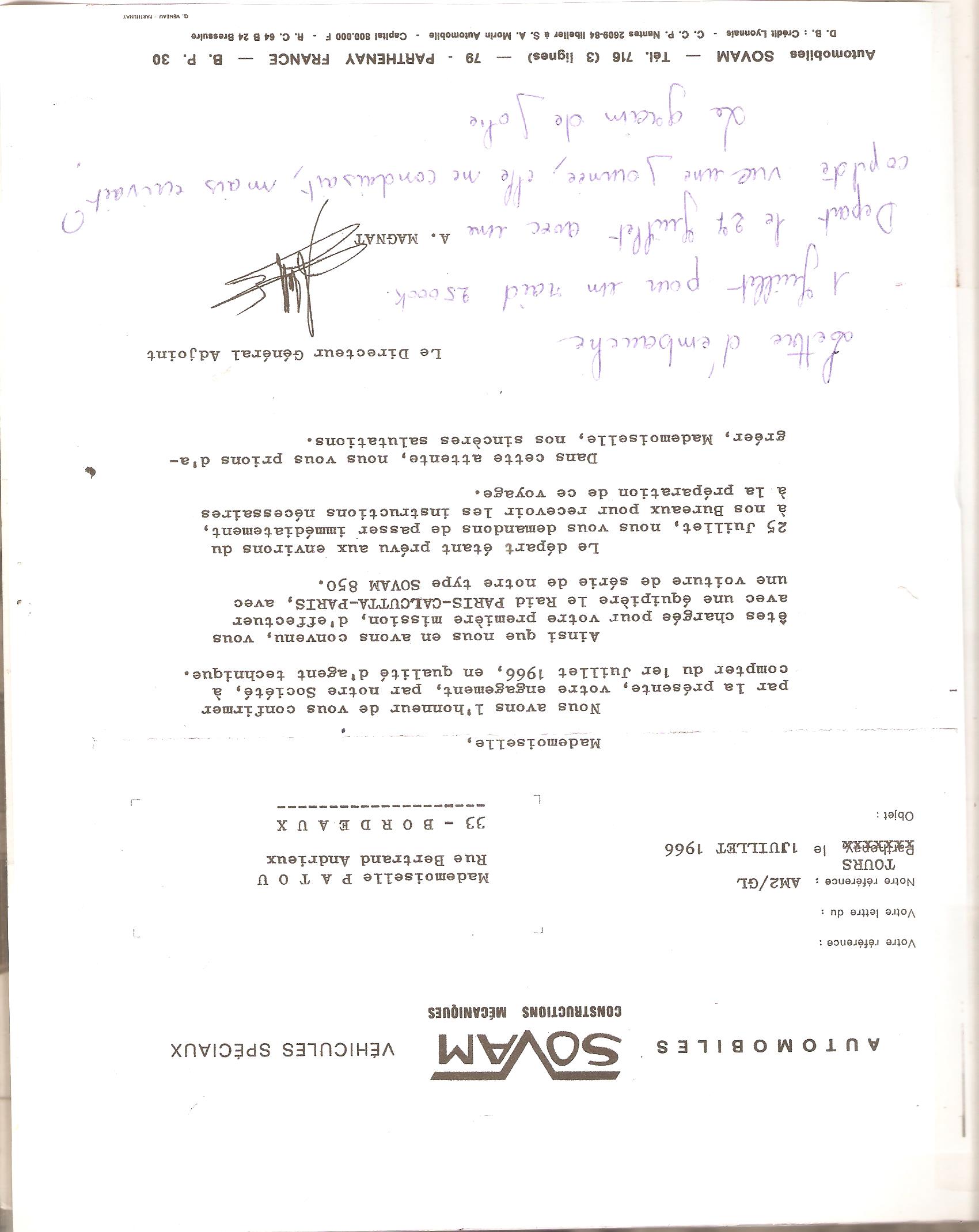 "This adventure came as an assignment from Sovam," recounted Patoux. "My initial reaction was of pride as it was a way to say that I had started receiving some recognition for someone with a passion for motorsport and the fact that I was not afraid of anything (in motorsport), and so I said yes right away, because I was fascinated by Afghan hounds, and here was this opportunity to see them."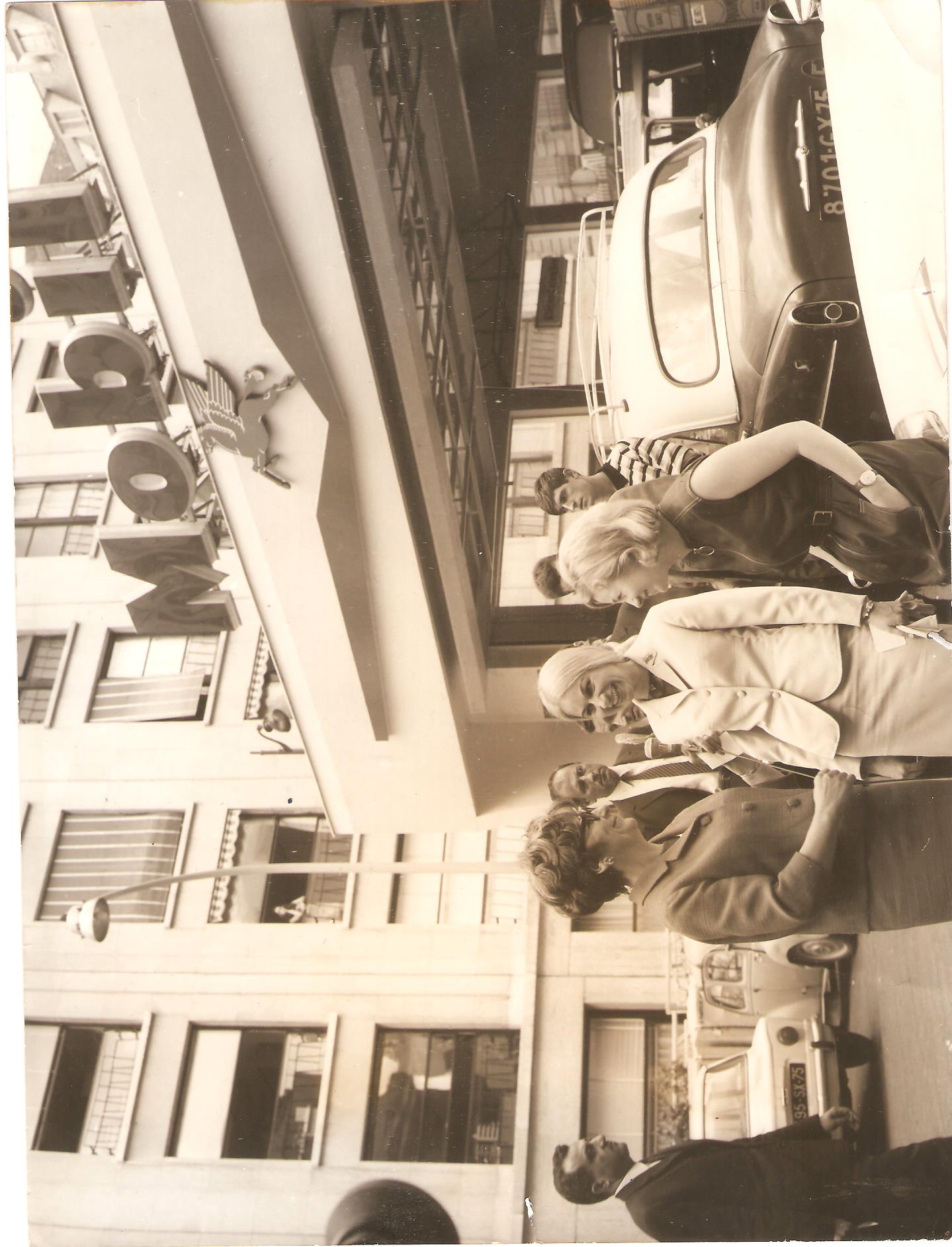 Chantal Bernard was also looking for an adventure or an opportunity to be known as a writer of books. She had graduated from Paris' Beaux Arts, and as we know from yesterday's article, she was in touch with Charles Henri Armbruster, an engineer at SOVAM.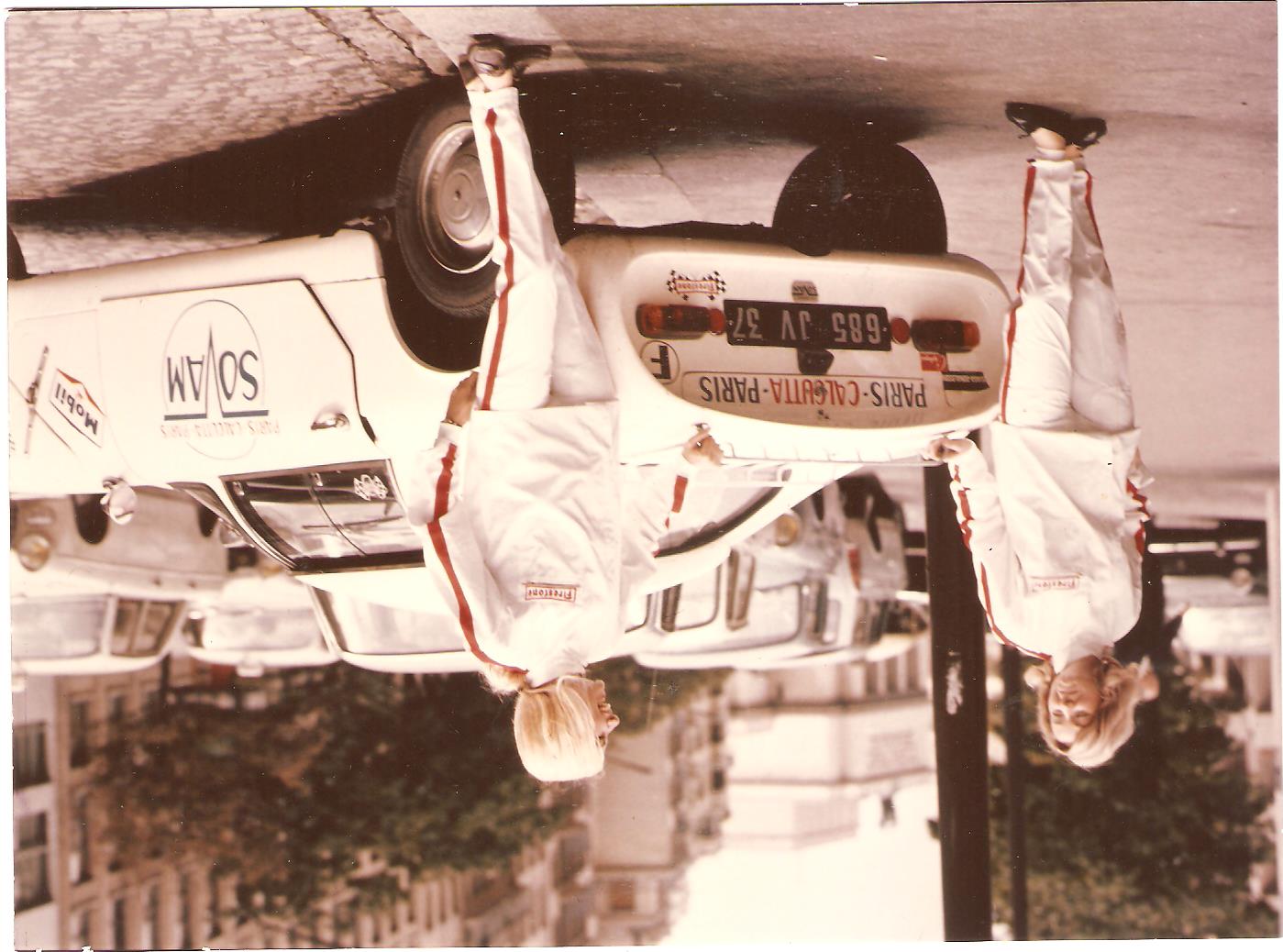 "We met only once before the departure," remembers Patoux. "We certainly got carried away, a bit crazy on our part, I was just 22 and Chantal was only 32, married with two young boys, and the wife of a lawyer, whereas I was single."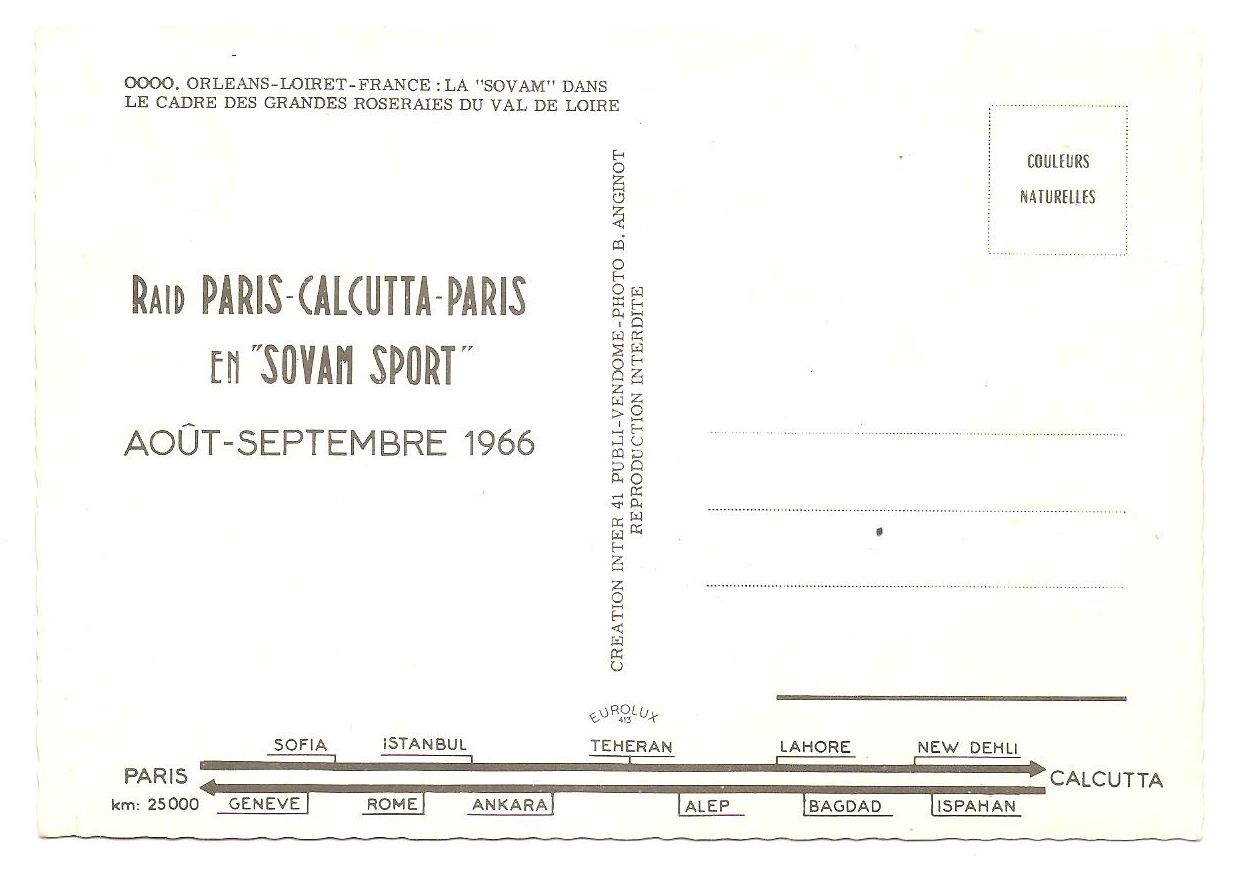 To prepare for this adventure, they had three months to get their vaccinations organised, familiarise themselves with the route, and "learn how to repair the Sovam, which was a little different from the Renault 4L," explained Patoux. "Although I had been studying law in the day for more than four years then, I had also been taking lessons on automotive mechanicals for the last two years during the evenings."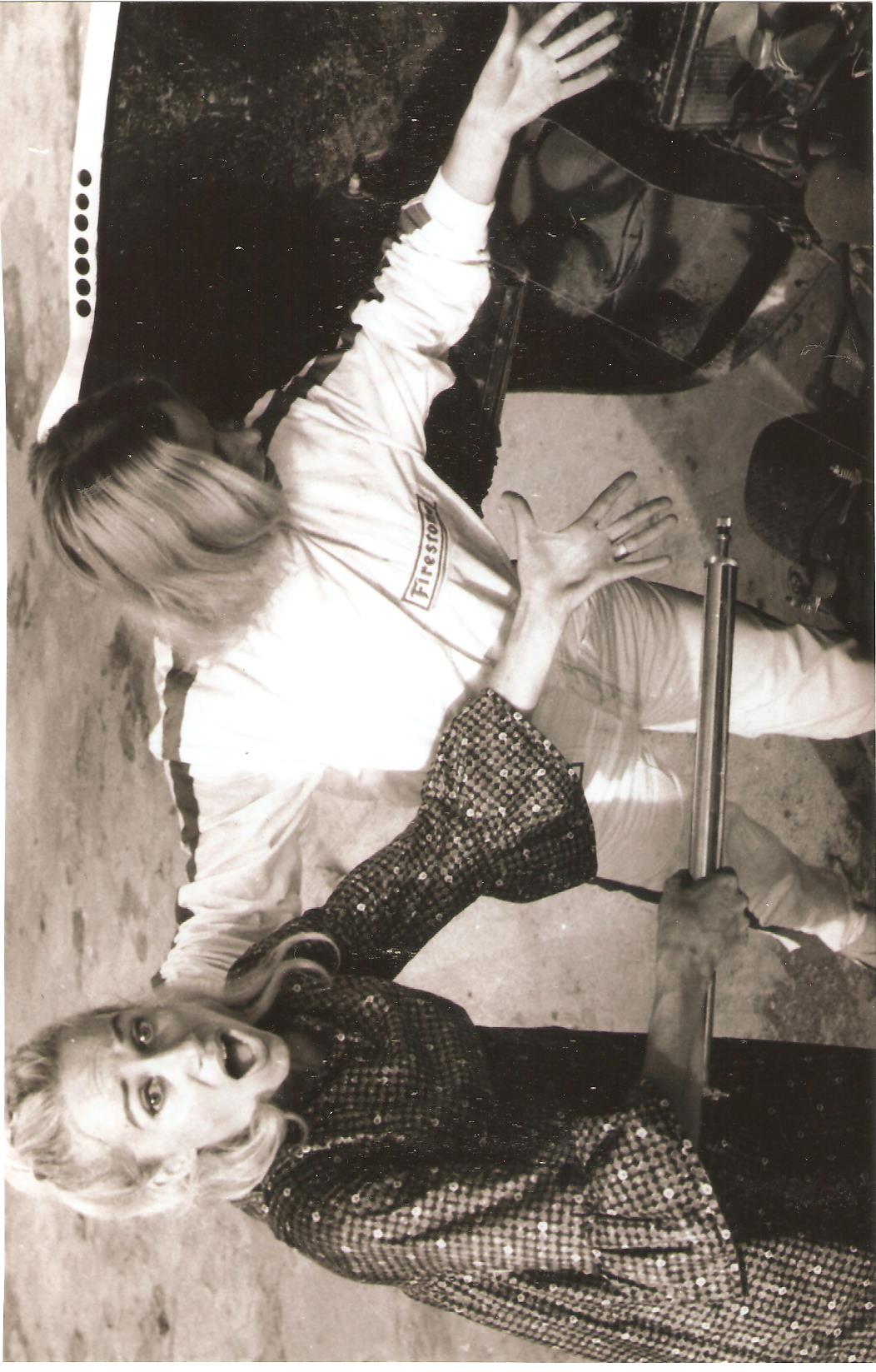 "The route was presented to me during one of the meetings at Sovam's factory at Parthenay, but I believe that the young owner André Morin and his deputy Mr. Magnat did not see the danger of this adventure any more than us," laughs Patoux. "The Sovam chassis, based on the Renault 4L, had been prepared for the raid by Jacques Durand, the great mechanic and designer of the car, who later went on to design the Jidé-Scora sports car."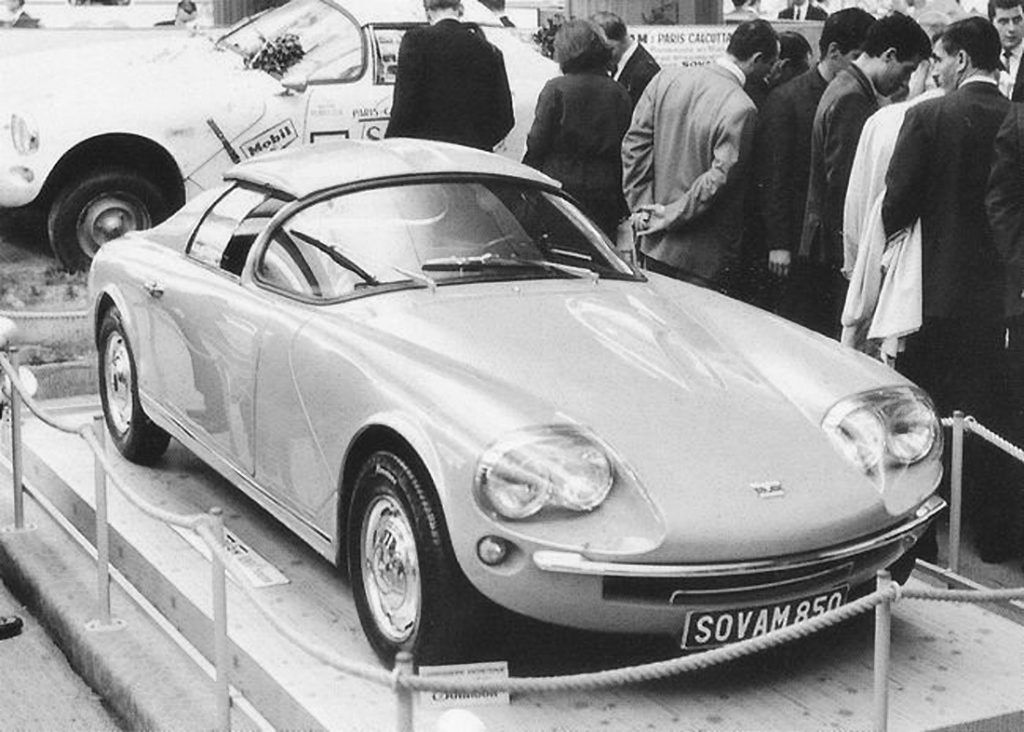 "He had designed the body of the Sovam but it was not meant for a rally raid, one that needed crossing deserts, and there were a few to cross on the route to Calcutta. There were as many as 24 punctures (!) on one day in Afghanistan, and a cylinder head gasket needed to be replaced in Iran, when an earthquake was under way!"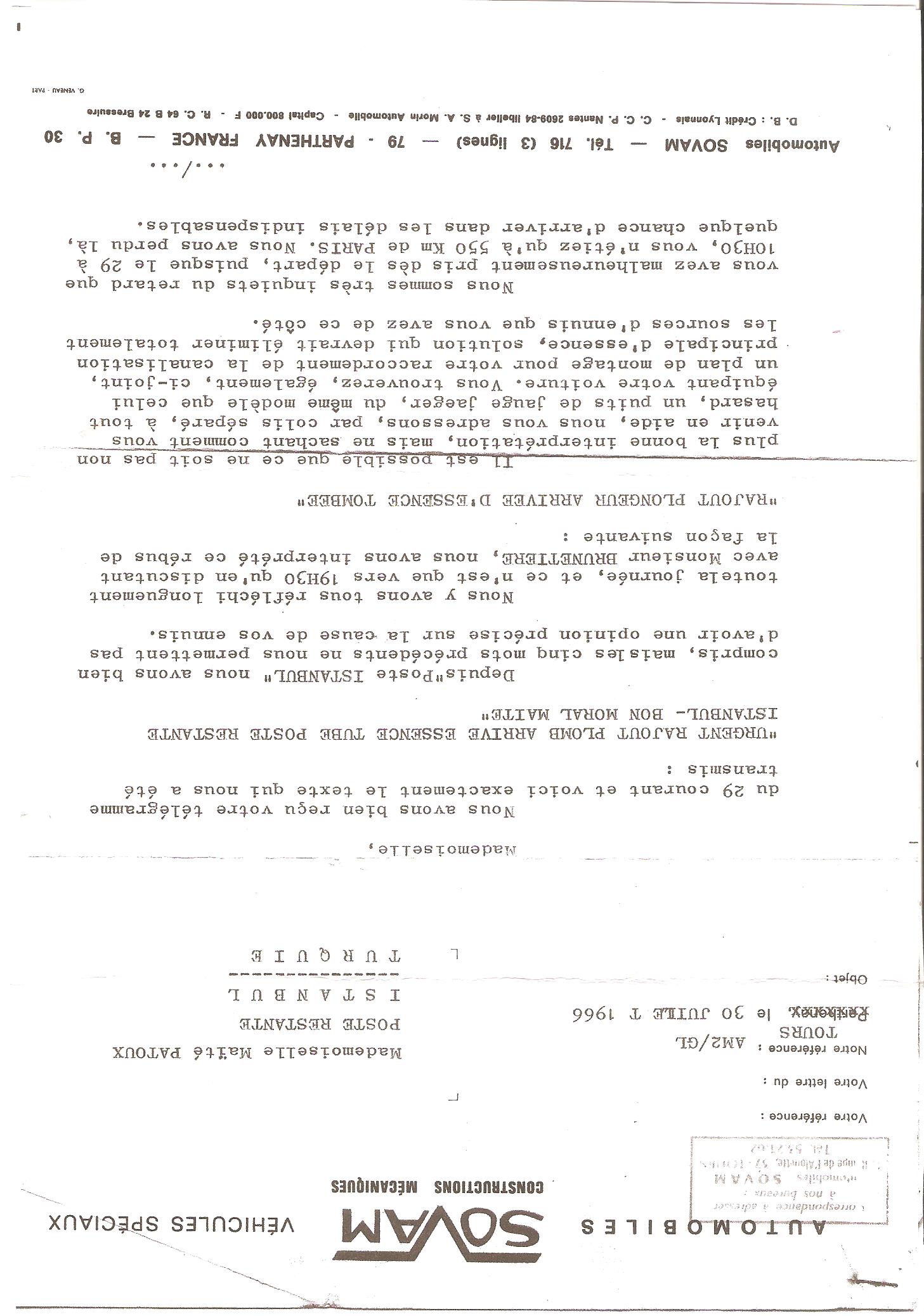 "We had just four Firestone tyres to get to Calcutta, and another four for our return. Plus, we had to face cholera in Iran after the earthquake. I did all the mechanical work on my own because my teammate never drove, all she did was write, write, and write."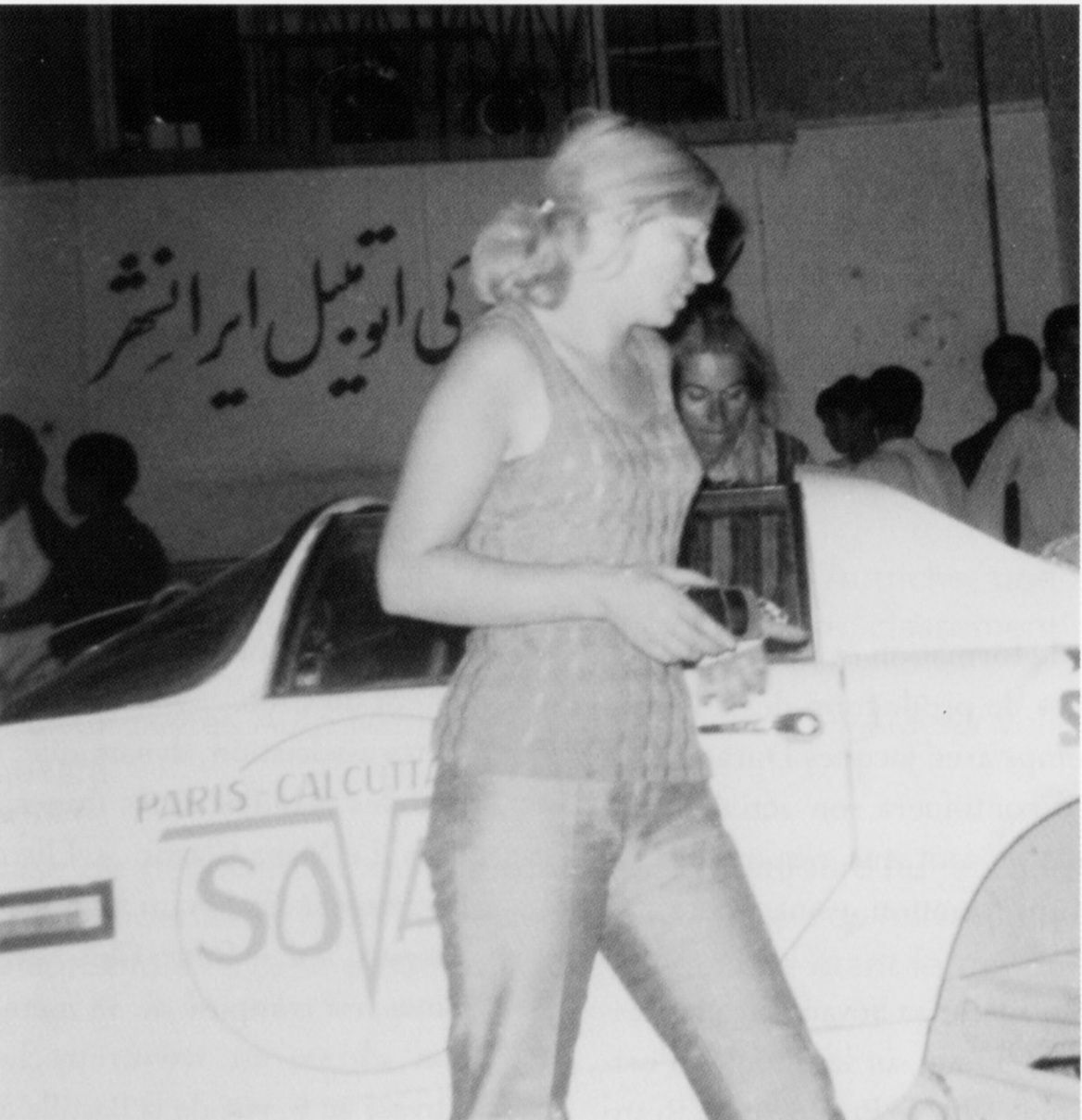 "I still have the text that she wrote, which was never published, as she wrote with a lot of derision than with the sportiness that I saw in the whole voyage; she was more bothered about the difficulties of toilets, food, and resting places."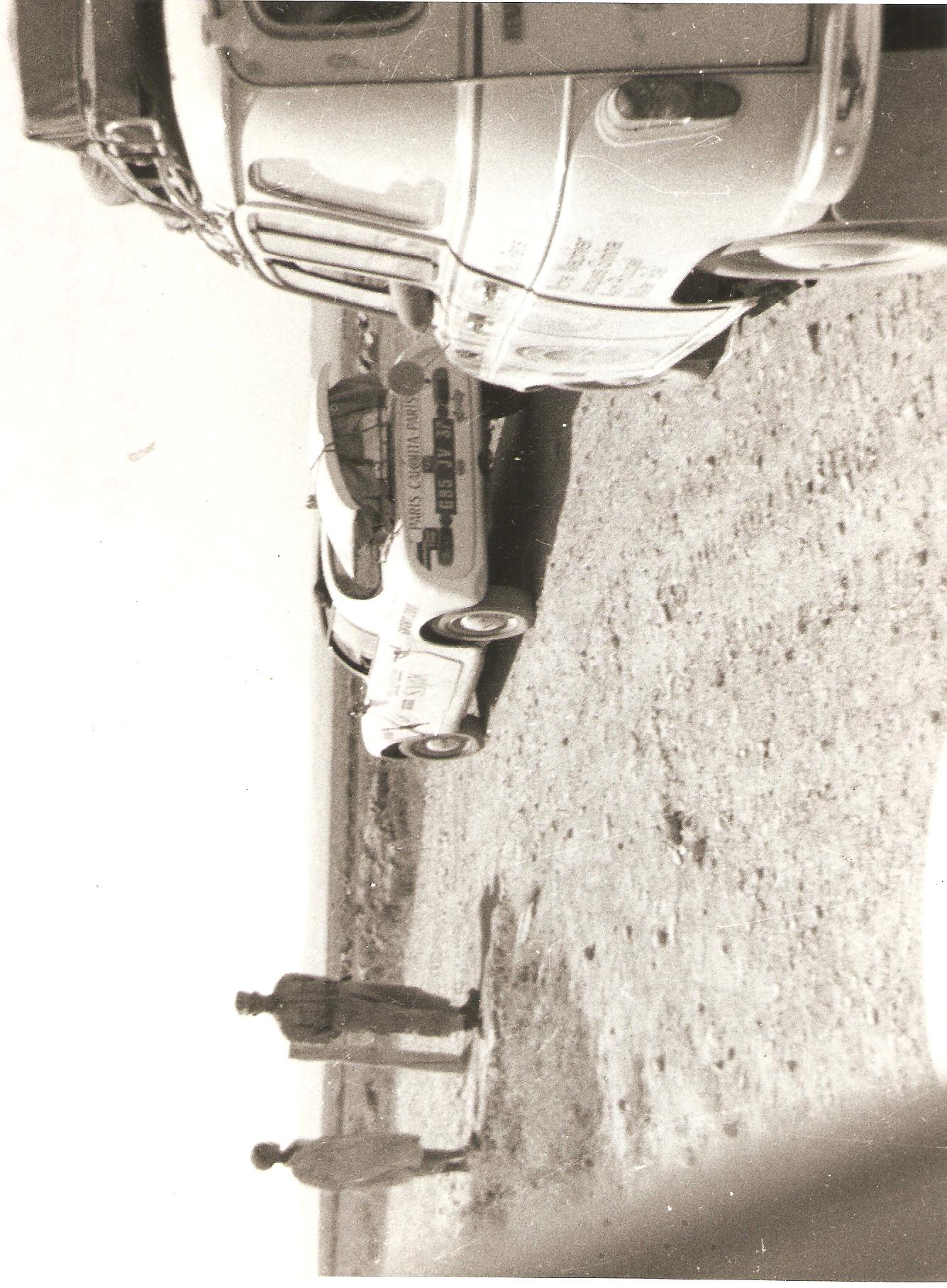 "The only two embassies that hosted us were the Ambassadors of France in New Delhi and that of Baghdad," recounted Patoux, "whereas the others just confirmed our passage. The voyage through Turkey was almost fine until the moment when the special fuel tank started leaking. I could not repair it, and a new one from Jaeger had to be sent from France to adapt to the existing fuel line, so we lost three days."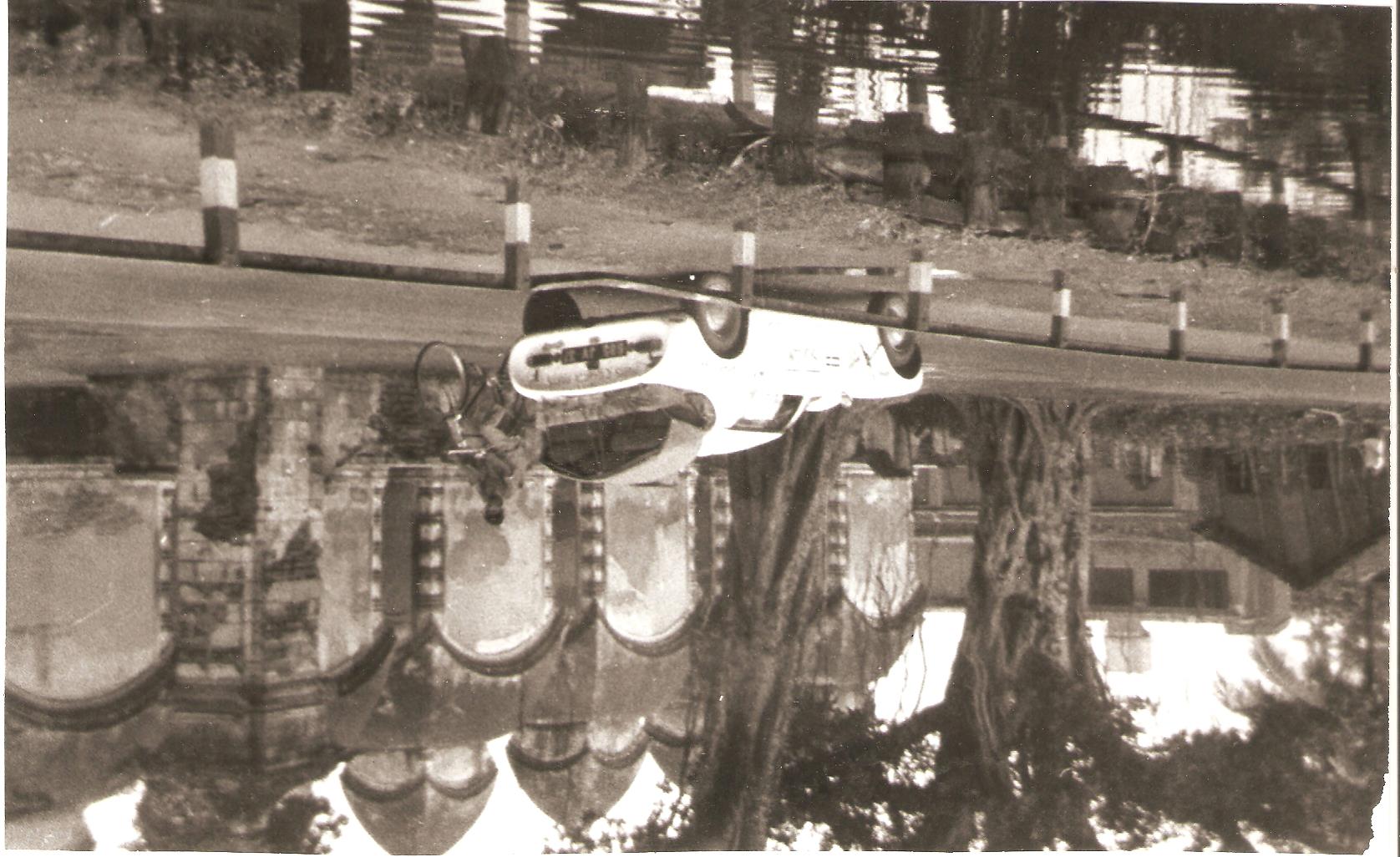 "And then we had an accident with a young boy, and we had to leave quickly as the crowd got all excited and upset. In Iran, the reception by the Shah of Iran and dignitaries was the high point of our trip."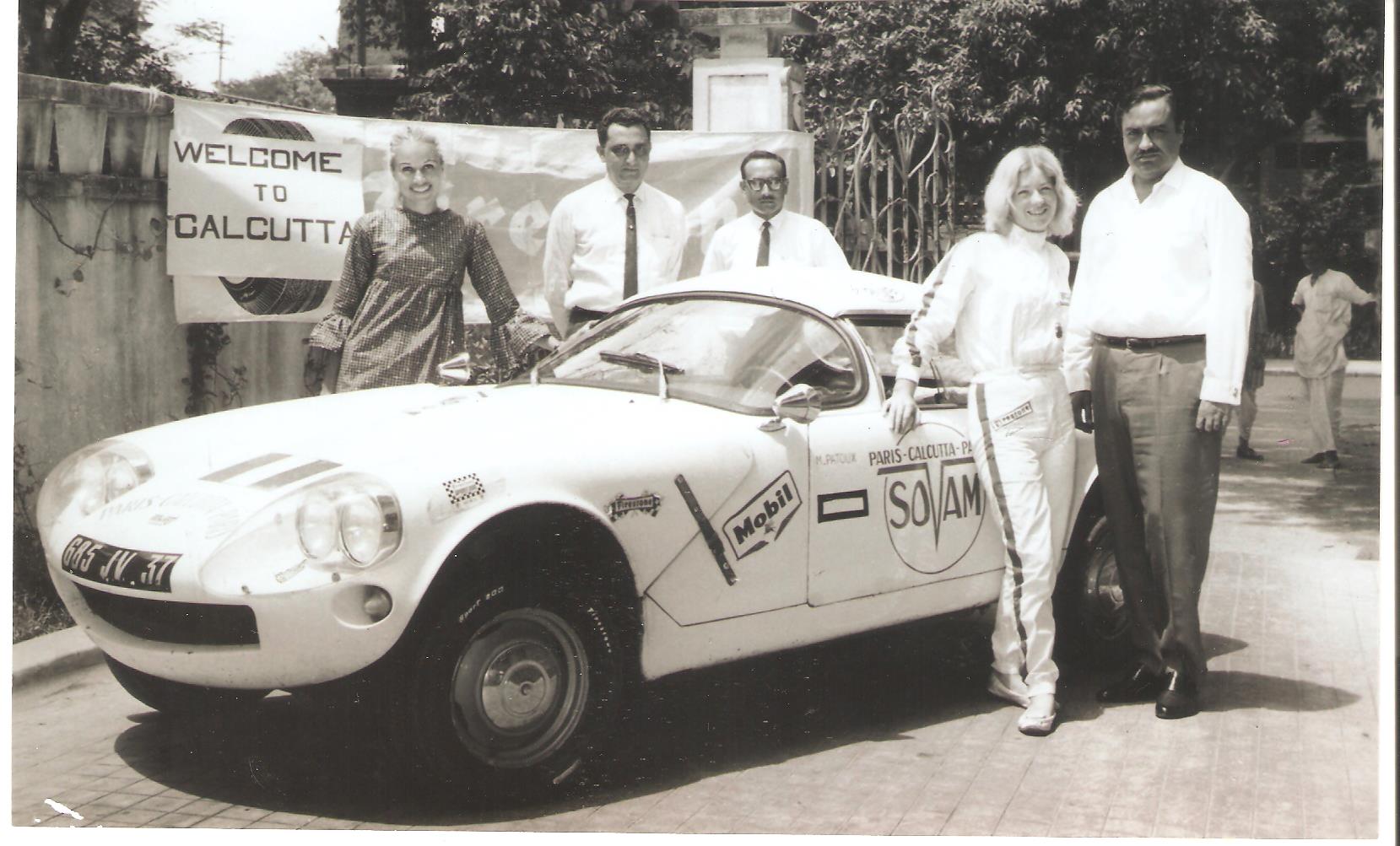 "In Afghanistan I got to see the fighting dogs, the Sage Kuchi, but sadly not the hounds. A little anecdote: the son of a king there, who was already married to a French, wanted to marry me so that he could keep the Sovam!"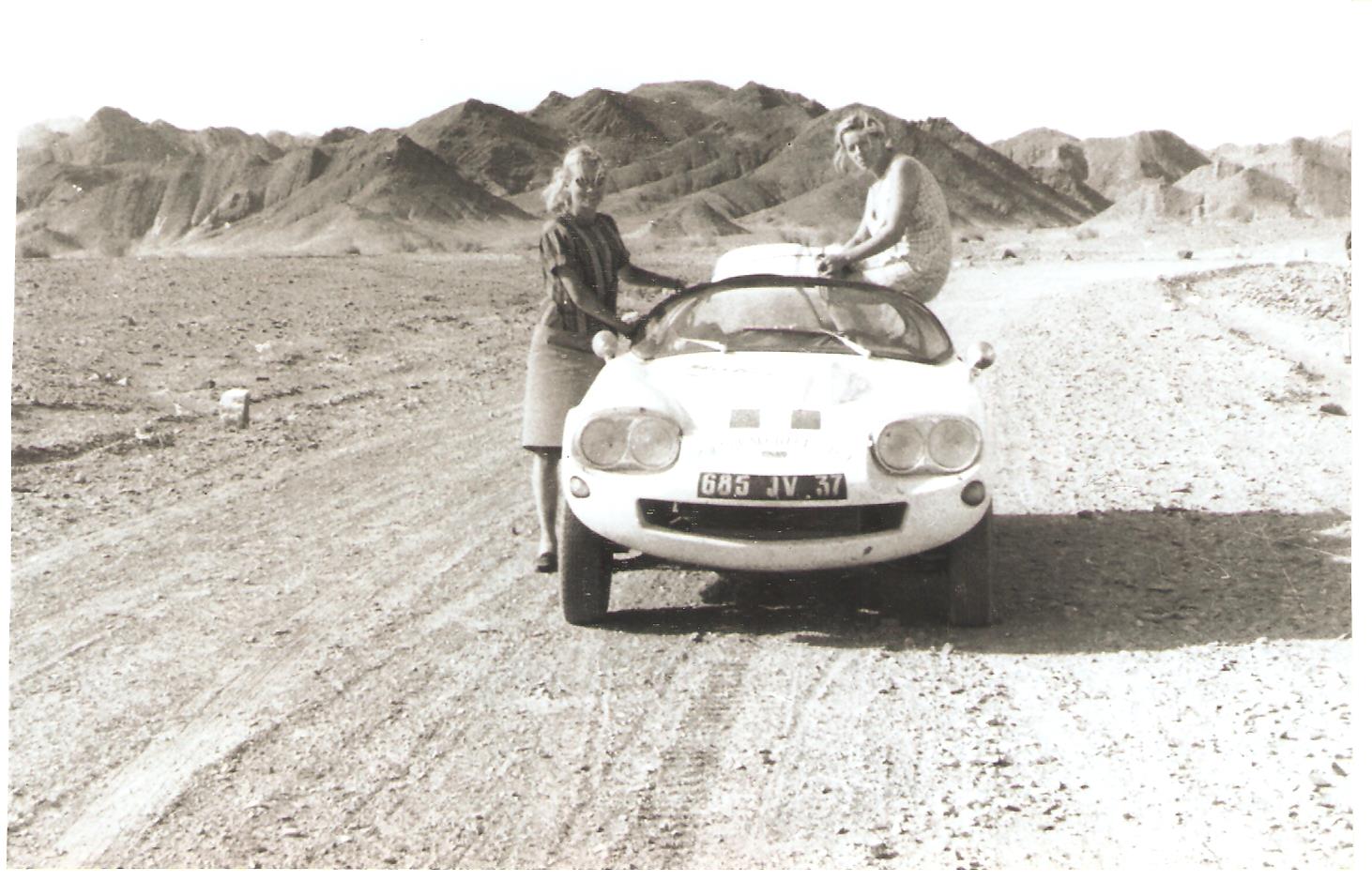 The two women drove on roads which were appalling, most of which were "like corrugated sheets." It was also the month of August, and the heat was well over 40 degrees, some days touching 50, which made this exploit even more difficult.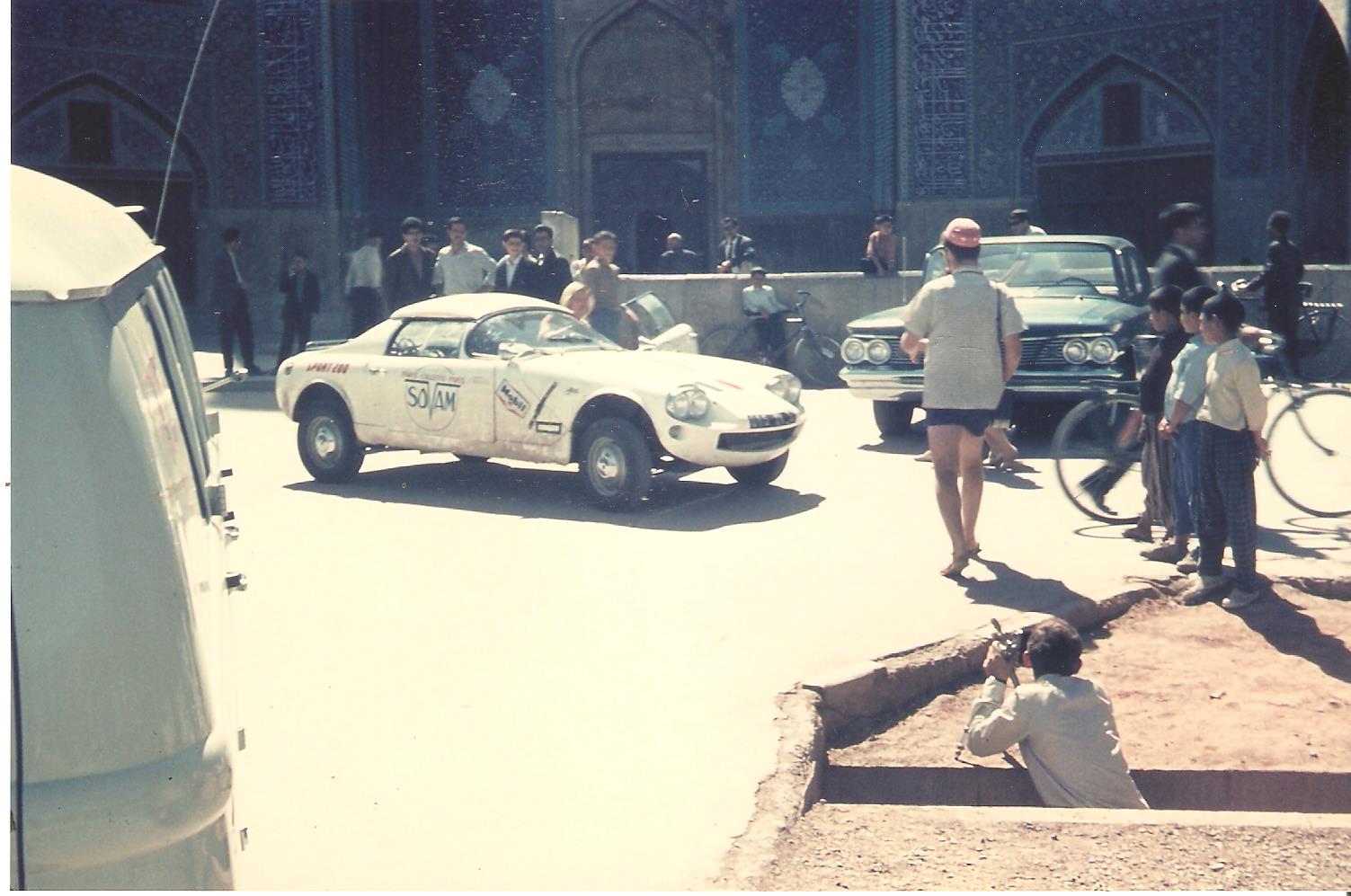 The departure from Paris was on 27th July, with the compulsory return by the 4th of October, in time for the Paris Motor Show, and this was an obsession with Patoux.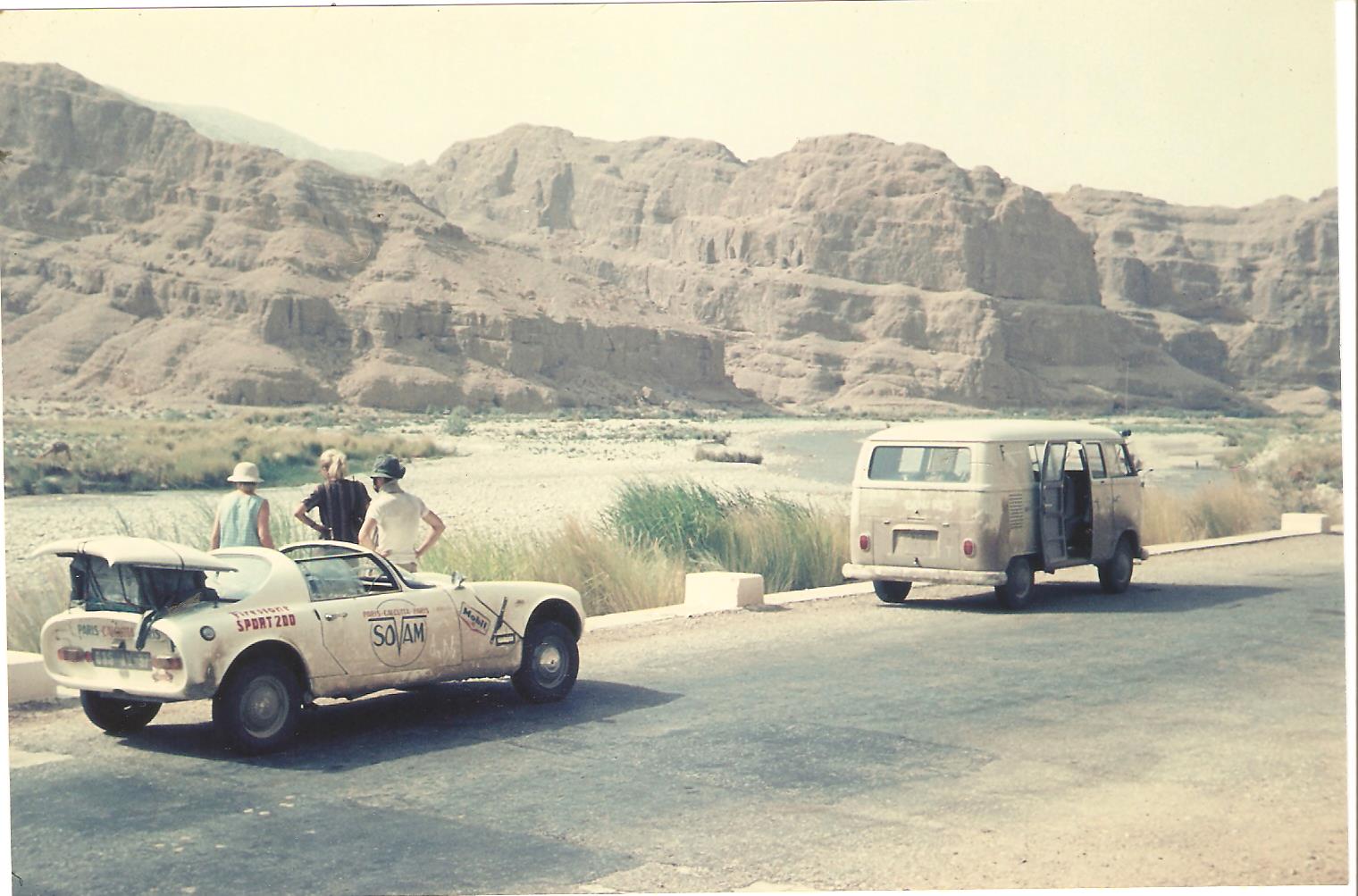 "Therefore I was driving in the night and in Pakistan it was very hard and difficult, plus there was a war at the border and the passage was very complicated," remembers Patoux. "To sleep was rarely on a bed, and most of the time we were stopping in the night and sleeping near the car. Fortunately, we met a few fellow adventurers on this route… as well as a cobra and a few scorpions!"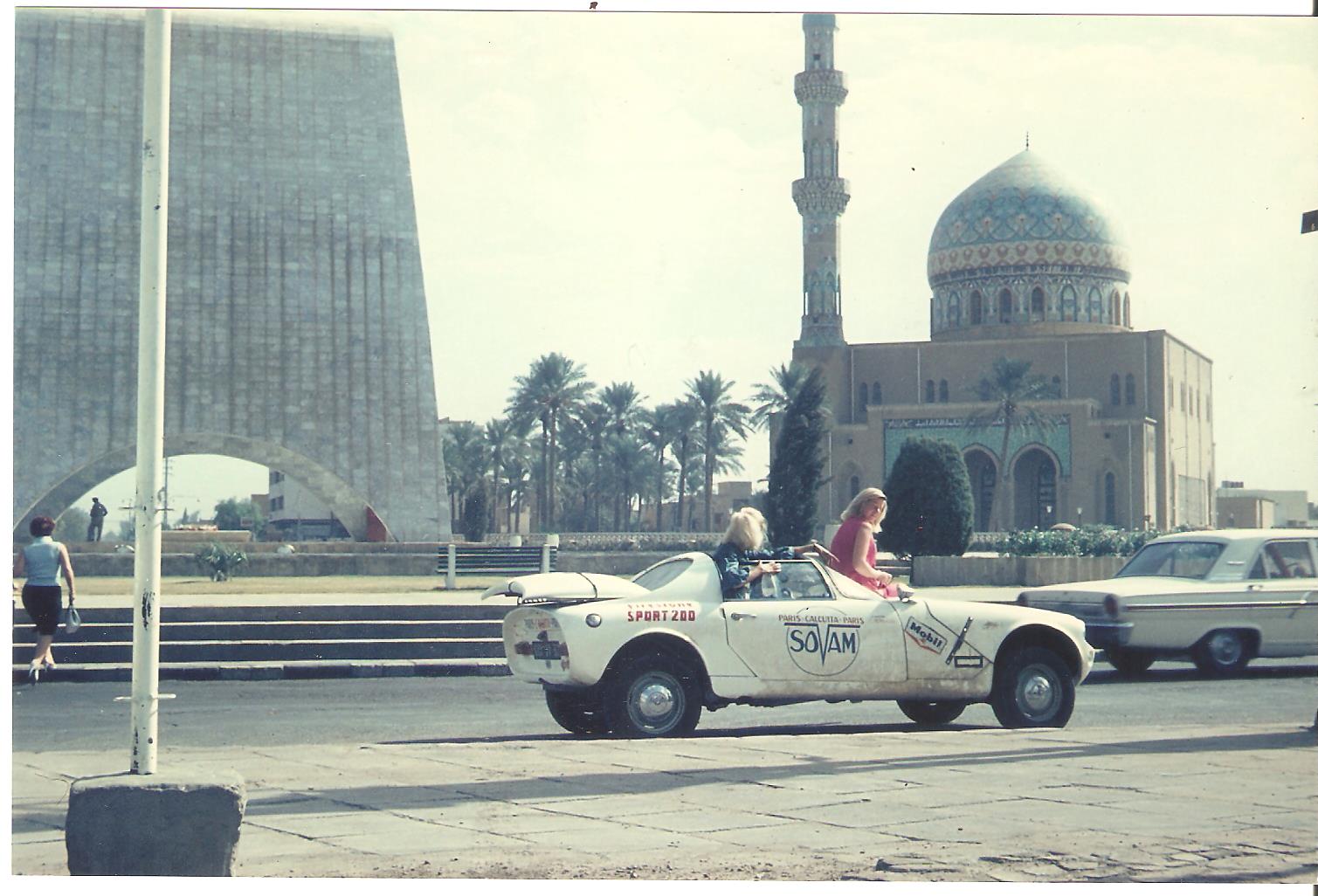 "A bunch of young French students were also travelling the same route in three Renault 4Ls, and were heading to Nepal; we drove with them until New Delhi, in India," remembers Patoux.
Maïté Patoux and Chantal Bernard arrived in Calcutta on 6th of September 1966 and that "was a big relief, as well as much pride in being able to get the Sovam until there," says Patoux.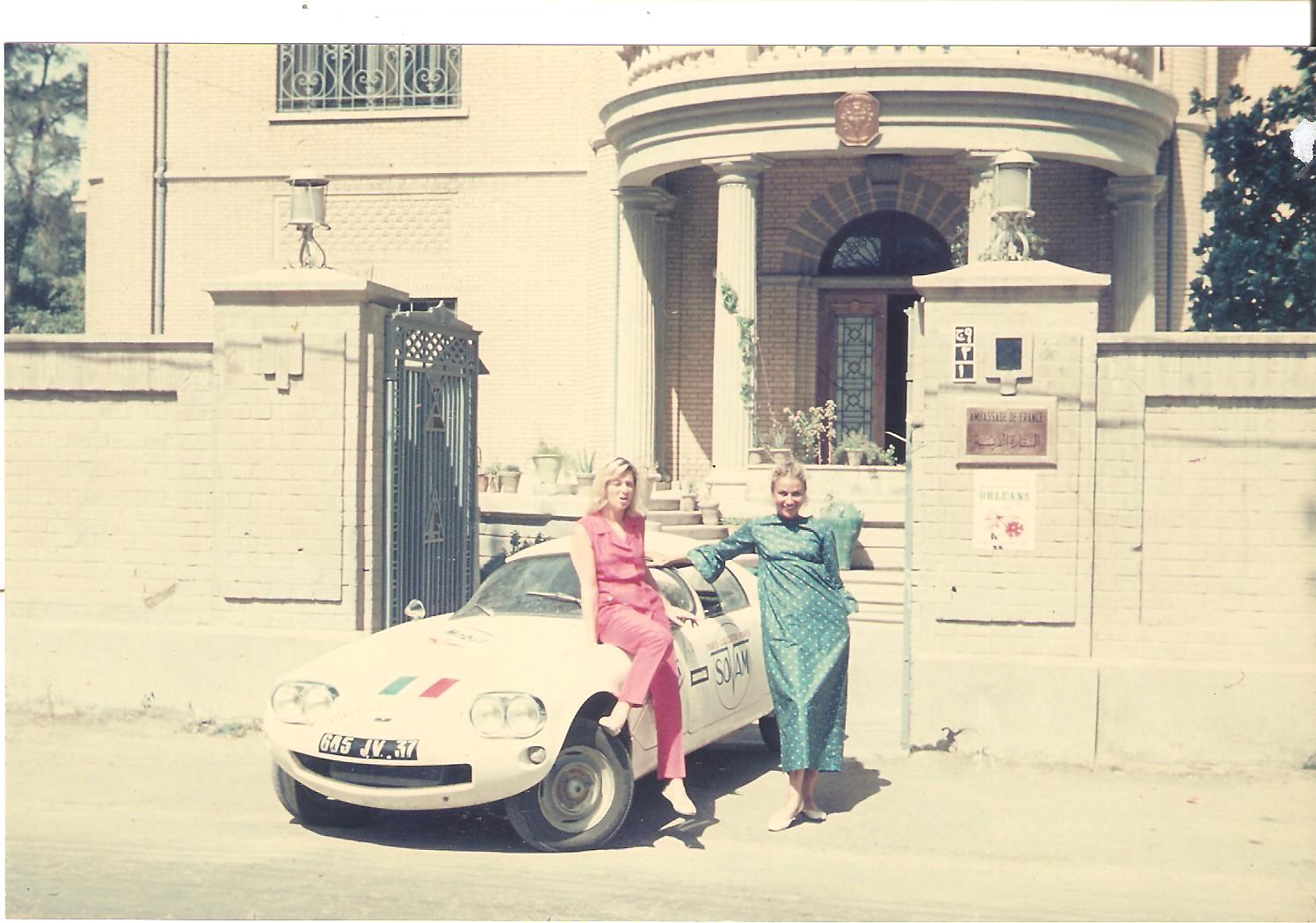 "I had lost 4kgs by then. Yet there was a big disappointment—no journalists, no television, just a small reception by Firestone and a couple of photos."
The return was not any easier, what with less than 30 days left to get back in time for the Paris Motor Show, which was scheduled to start on the 4th of October. Fortunately, the two women met four scouts who were returning to France in a VW Combi: "We had to leave immediately for Bombay because the war at Pakistan's northern border had become more intense."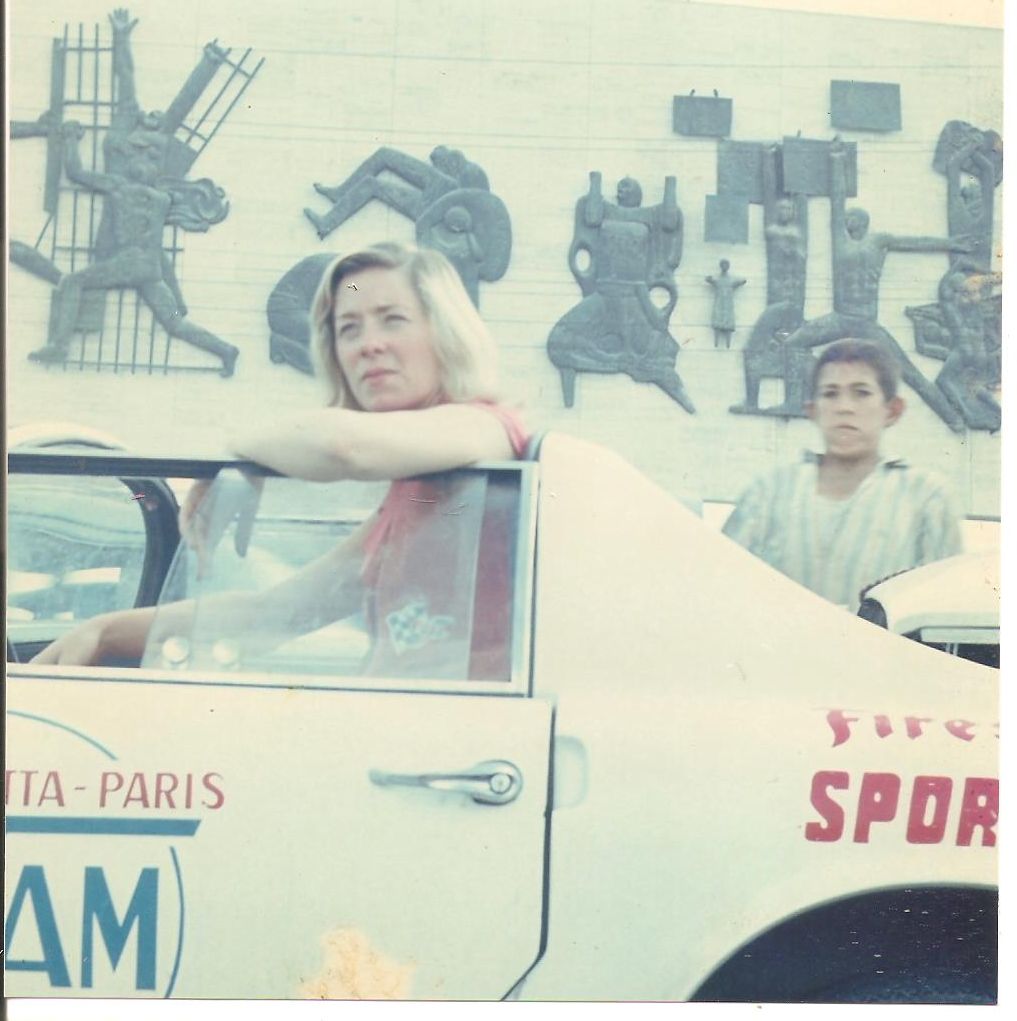 After another accident en route to Bombay, and "lots of problems to take the boat to the South of Pakistan," the two women and the Sovam were able to make it back just in time for the Paris Salon.
"Incidentally, the four scouts are still alive, and I'm in contact with one of them. They wrote an hour-by-hour chronicle of my adventure until Baghdad and won a prize for literature, which I learnt about 40 years later," laughs Patoux.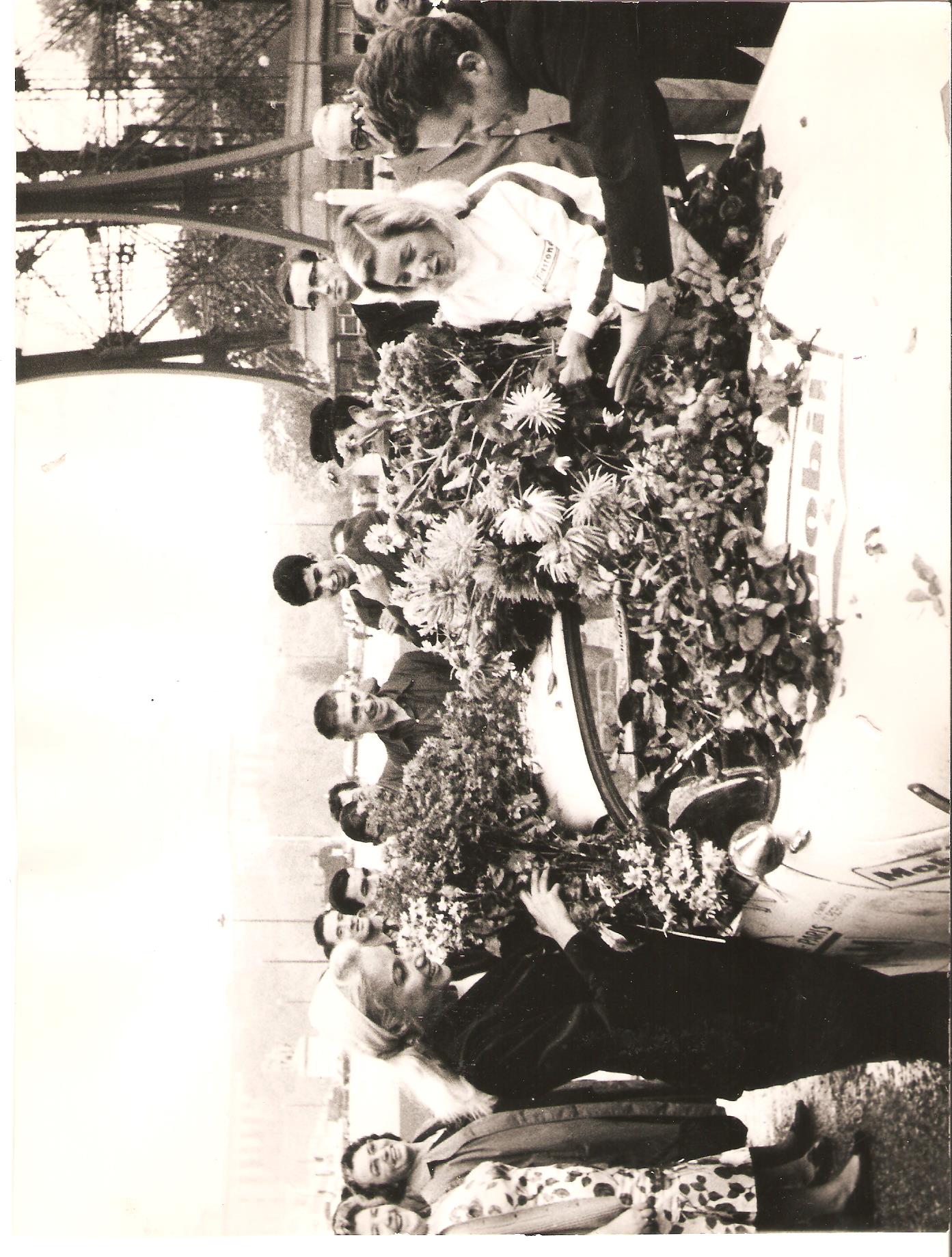 At the motor show, "I received the felicitations of General Charles de Gaulle because my uncle was the boss of the airbase at Villacoublay, but I don't have any photos," remembered Patoux sadly.
"People didn't believe that I had driven this car for 70 days without any assistance, and many laughed it away. Only the late Jo Schlesser and Guy Ligier believed me, and Guy and I became friends. Our car was at the stand next to theirs where they were unveiling the new Ligier F1."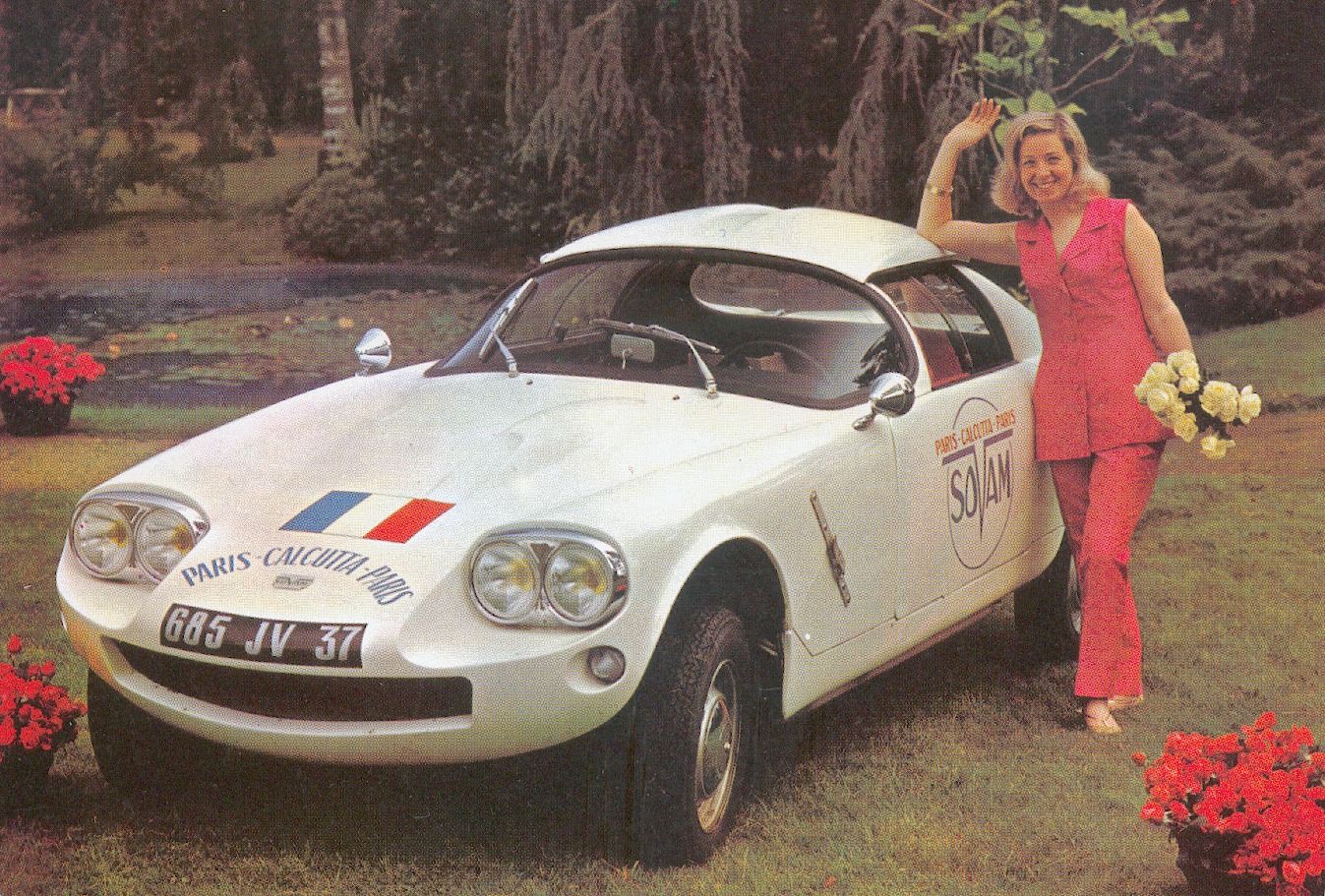 What happened to the Sovam sports cars? Despite the extraordinary feat, just 64 of the Sovam 850 VS found buyers, as per club president Philippe Berneux. In 1966, Sovam offered a more powerful 62bhp 1.1-litre engine version, which propelled the 570kg car to a top speed of 162 km/h. This model featured front disc brakes and a synchromesh four-speed gearbox. The Sovam 1100 found some 77 buyers, and another five were sold in 1.3-litre guise. By 1968, after selling some 146 units or so, Sovam pulled the plug on their sports car adventure.
Surprisingly, "more than 100 of these survive today," as per Philippe Berneux (who has four of them). "Around half of them are in drivable condition, and most participate in the club meets."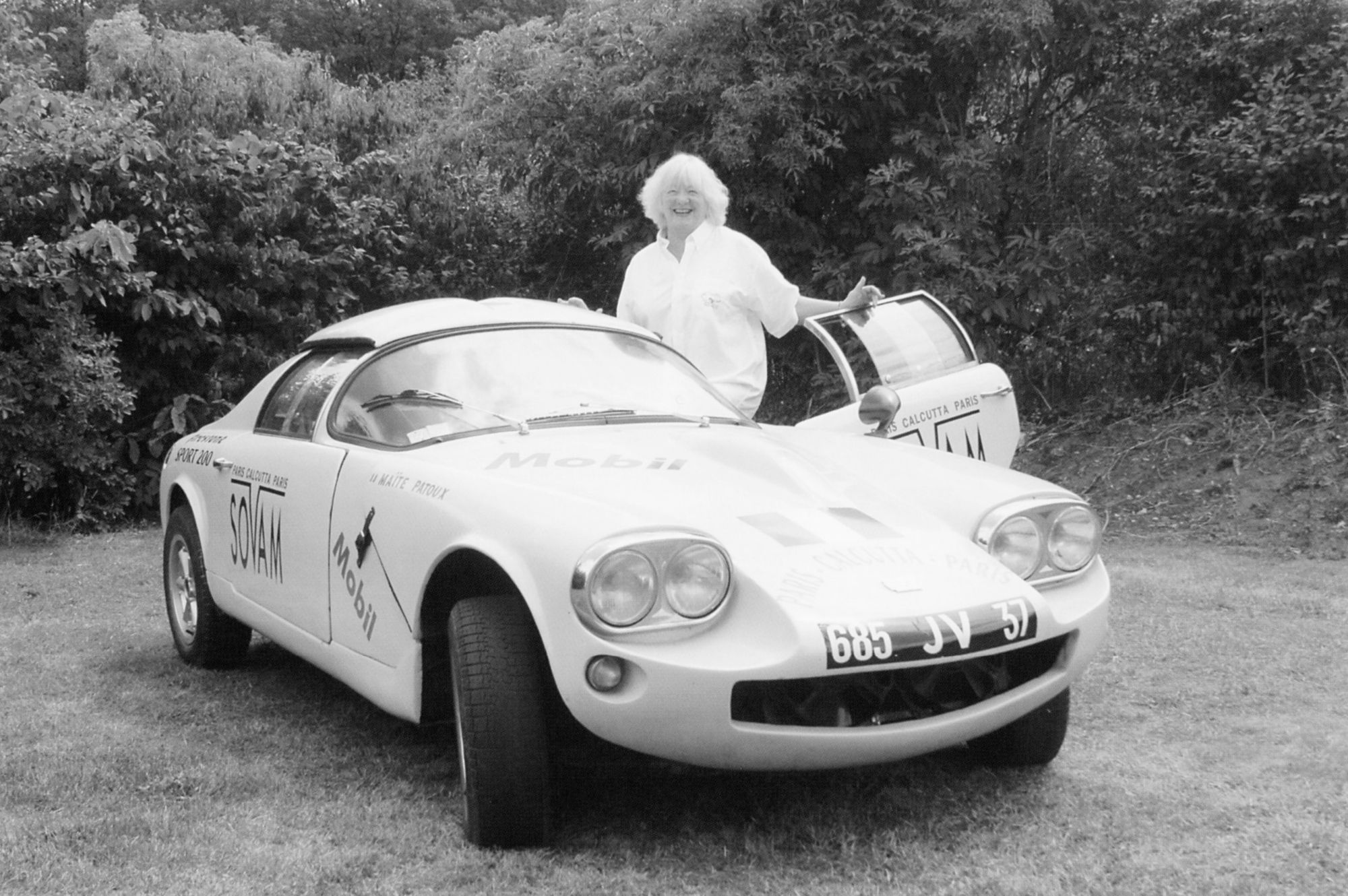 Although Maïté Patoux had plans to do the London-Sydney Marathon of 1968, she couldn't get the car and sponsors organized in time. But then she went on to a career of national level rallying during the 1980s with Jack Bouzige (who remains her companion to date), starting with an Opel Kadett GT/E, but soon moving on to a Renault 5 Turbo, with which they competed in the '81 and '83 Catalunya, several Rallye de Lozères, and so on. In fact, the two kept rallying until 2007!
Sadly, the late Chantal Bernard's book never saw the light of day…
And, oh yes, Karl, now you know... about those intrepid French women and their car in Calcutta, way back in 1966...
---
---
Comments
Sign in or become a deRivaz & Ives member to join the conversation.
Just enter your email below to get a log in link.