When 843 Historic Vehicles Crossed Paris!
Images: Jean Hornstein
The 16th Traversée de Paris was held on Sunday, the 30thof July.
Was it a success? No… it was a huge success!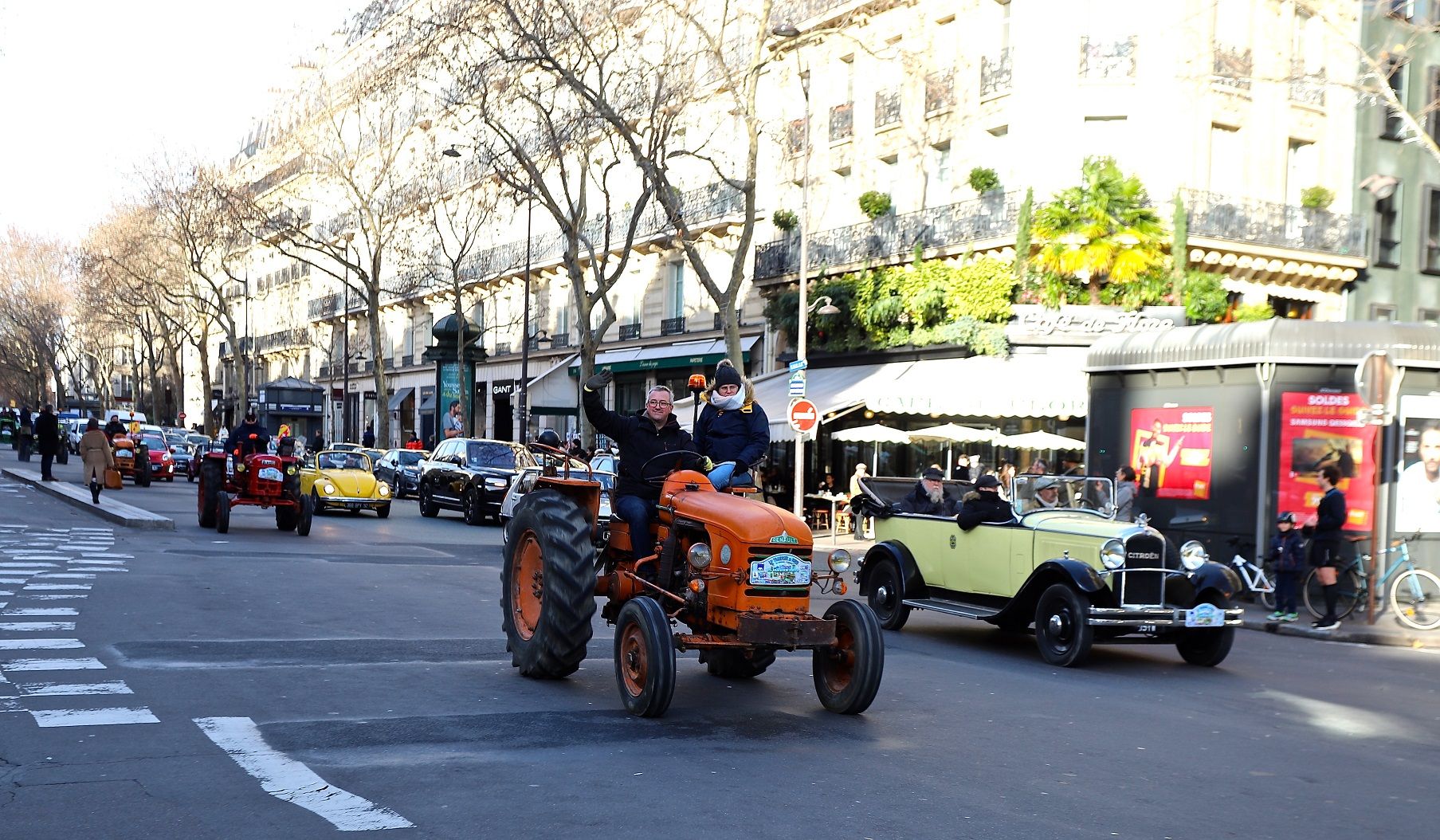 Judge for yourself: 843 officially registered teams. Amongst the oldest vehicles, a Liberator bike from 1903, a De Dion-Bouton Torpedo from 1913, a Motoconfort T3 from 1931, a Fendt F22Z tractor from 1941, a Vespa from 1951, two extremely rare Bricklin SV1s…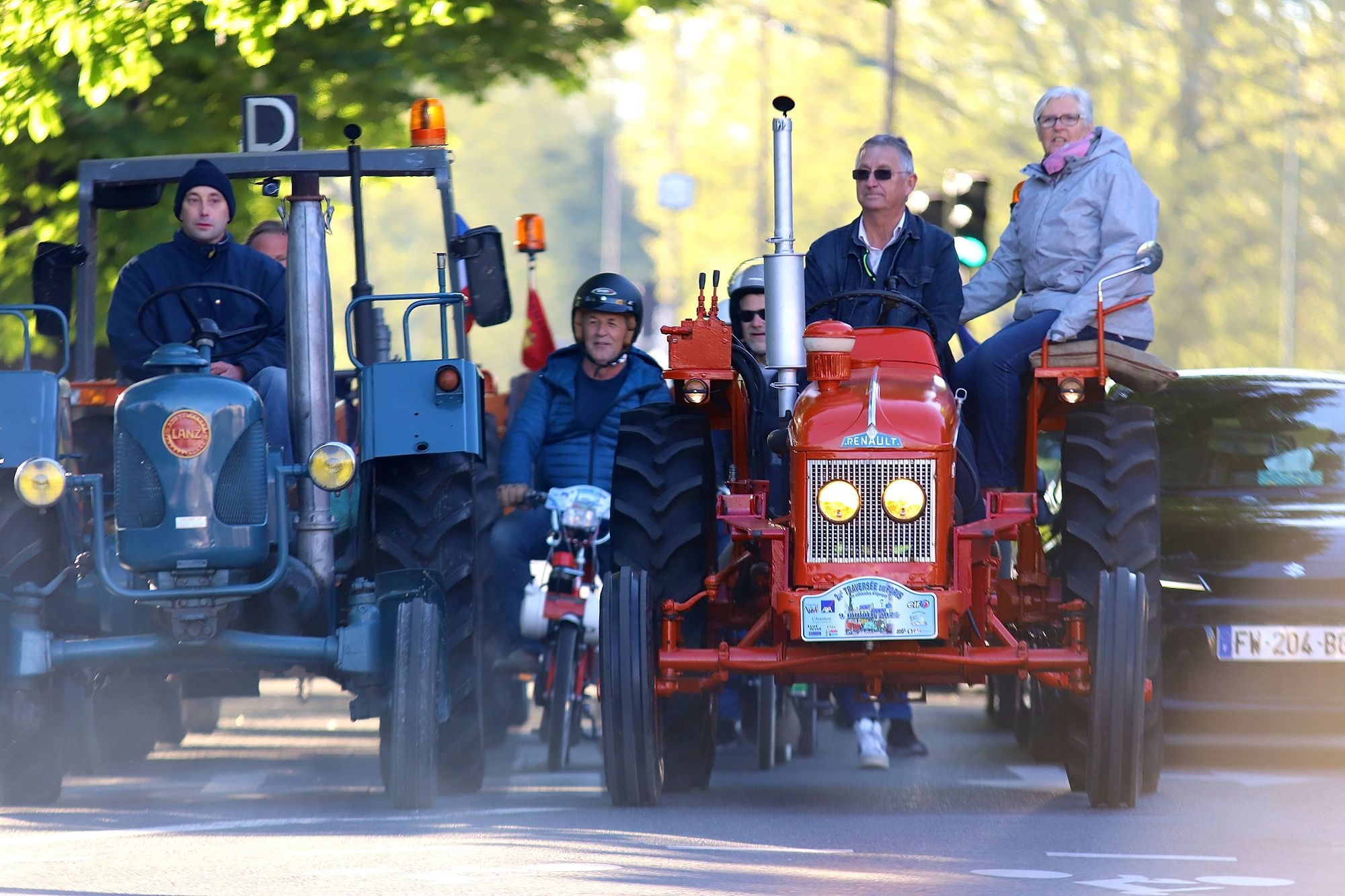 As many as 660 cars, 131 motorcycles, mopeds, bicycles and tricycles, eight buses and utility vehicles, as well as 44 tractors from Auvergne, Brittany, Lorraine, Normandy, even from abroad!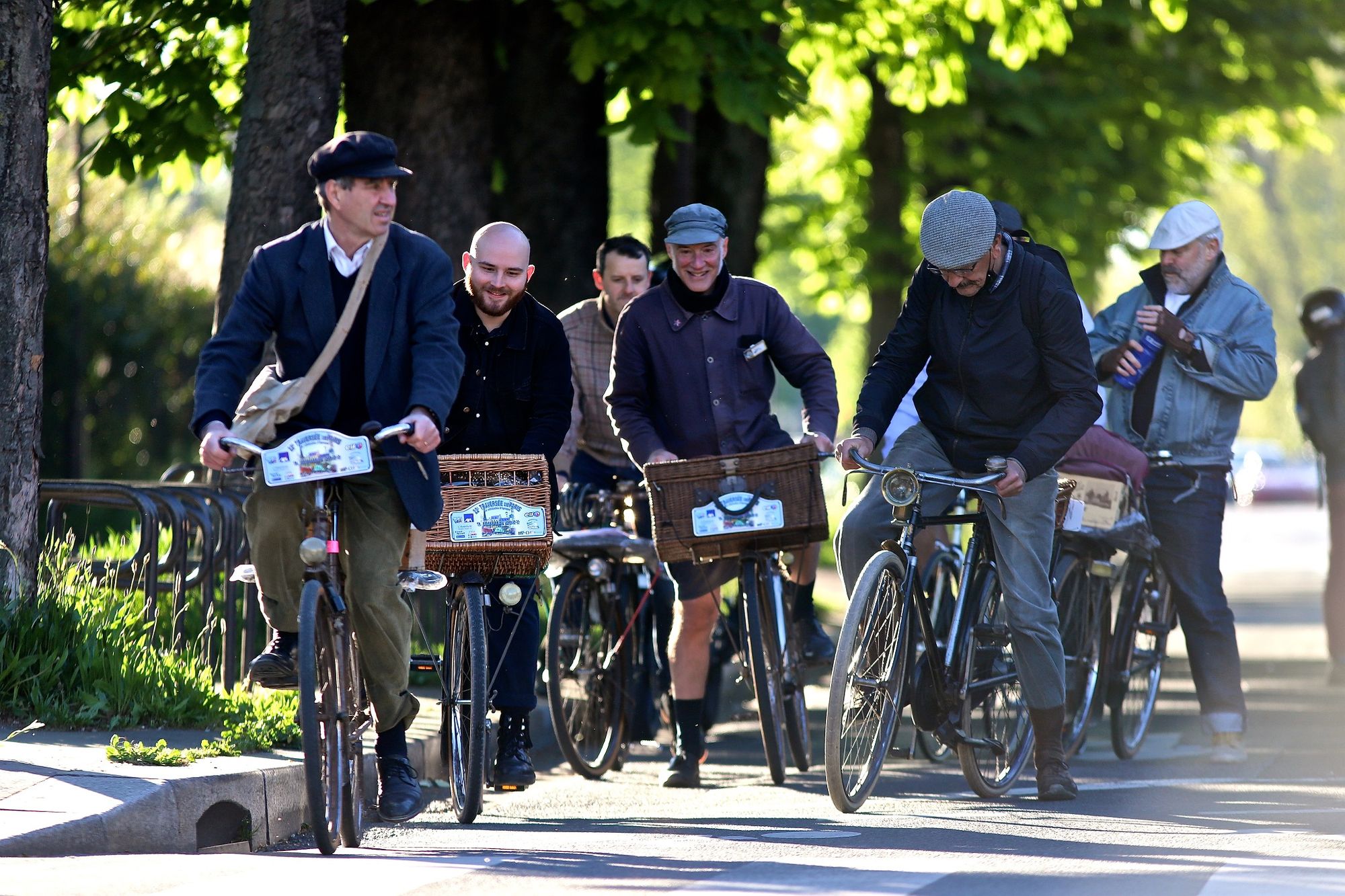 What makes this work so well is the support and cooperation of the various Parisien municipalities and that of the suburbs, the police headquarters of Paris and Hauts de Seine as well as the many volunteers—80 of them—and their total dedication to the cause and the event.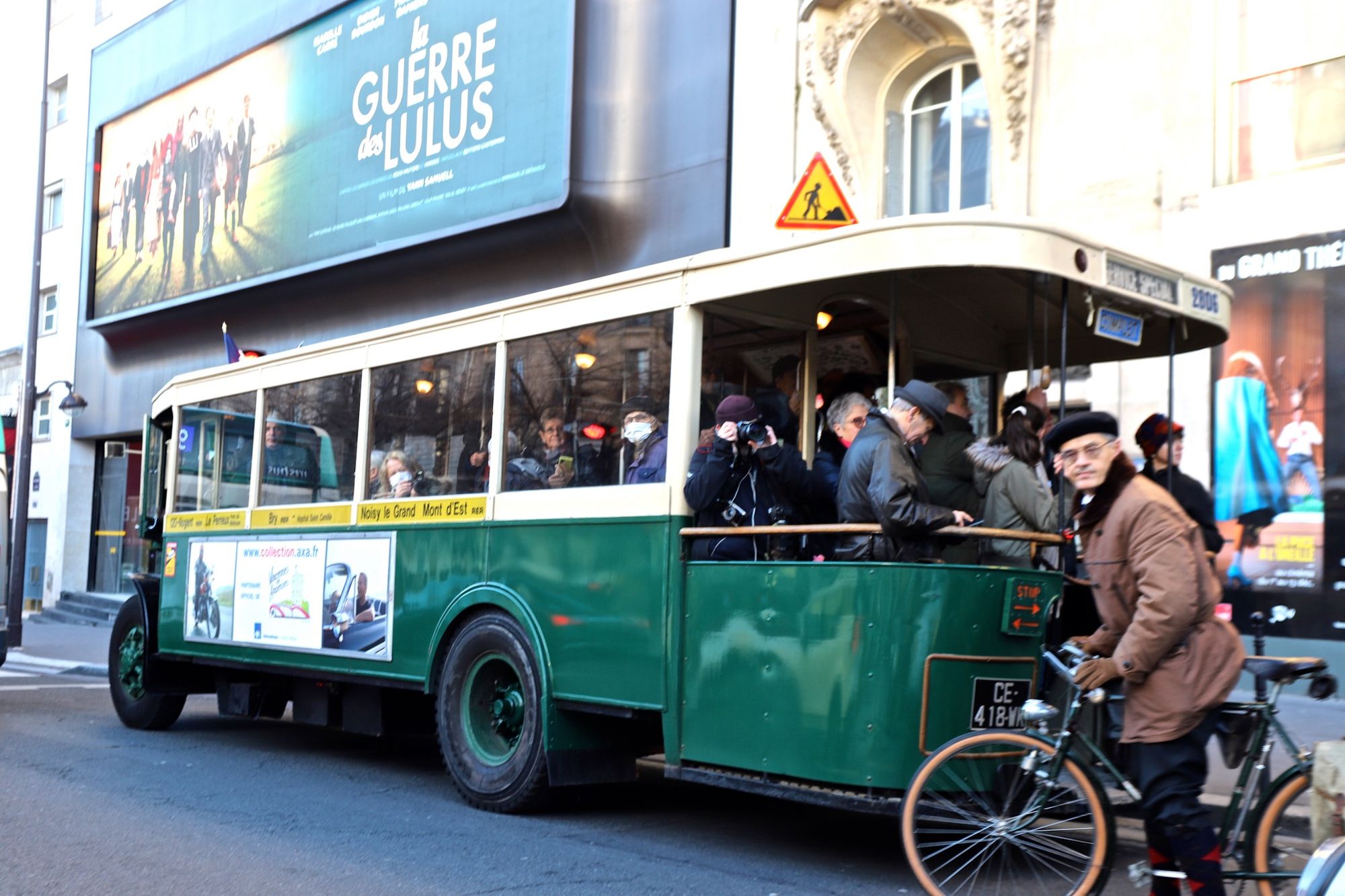 The 'winter' across-Paris drive, scheduled for early January, is under preparation.
So, how did it go?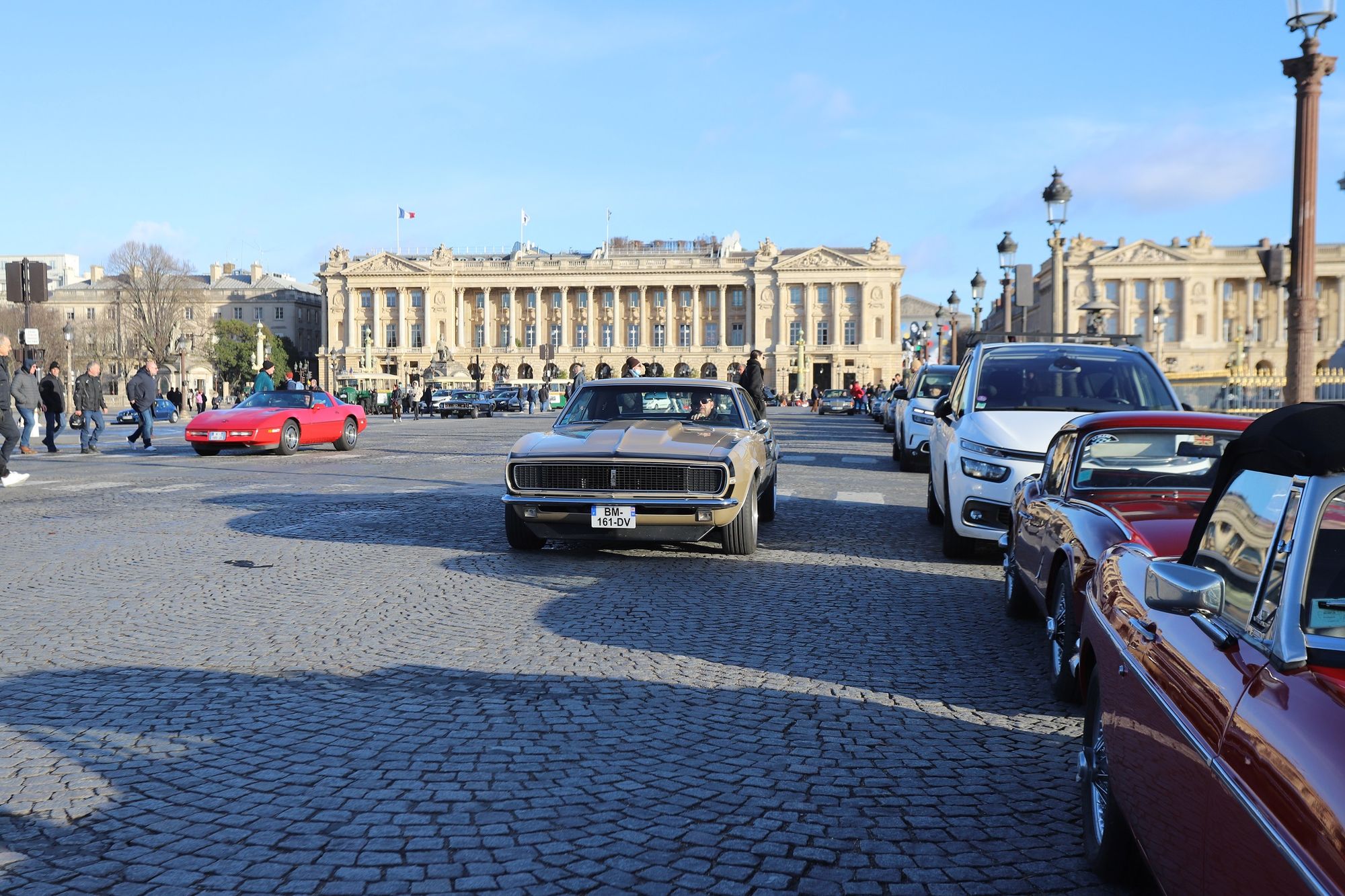 Covid changed the start system—which was previously a little 'messy'—on the south forecourt of the Château de Vincennes. This time it took place in four queues, without the need to get out of one's car (or motorcycle), with two car queues, one press and partners queue, one queue for motorcycles, mopeds and bicycles.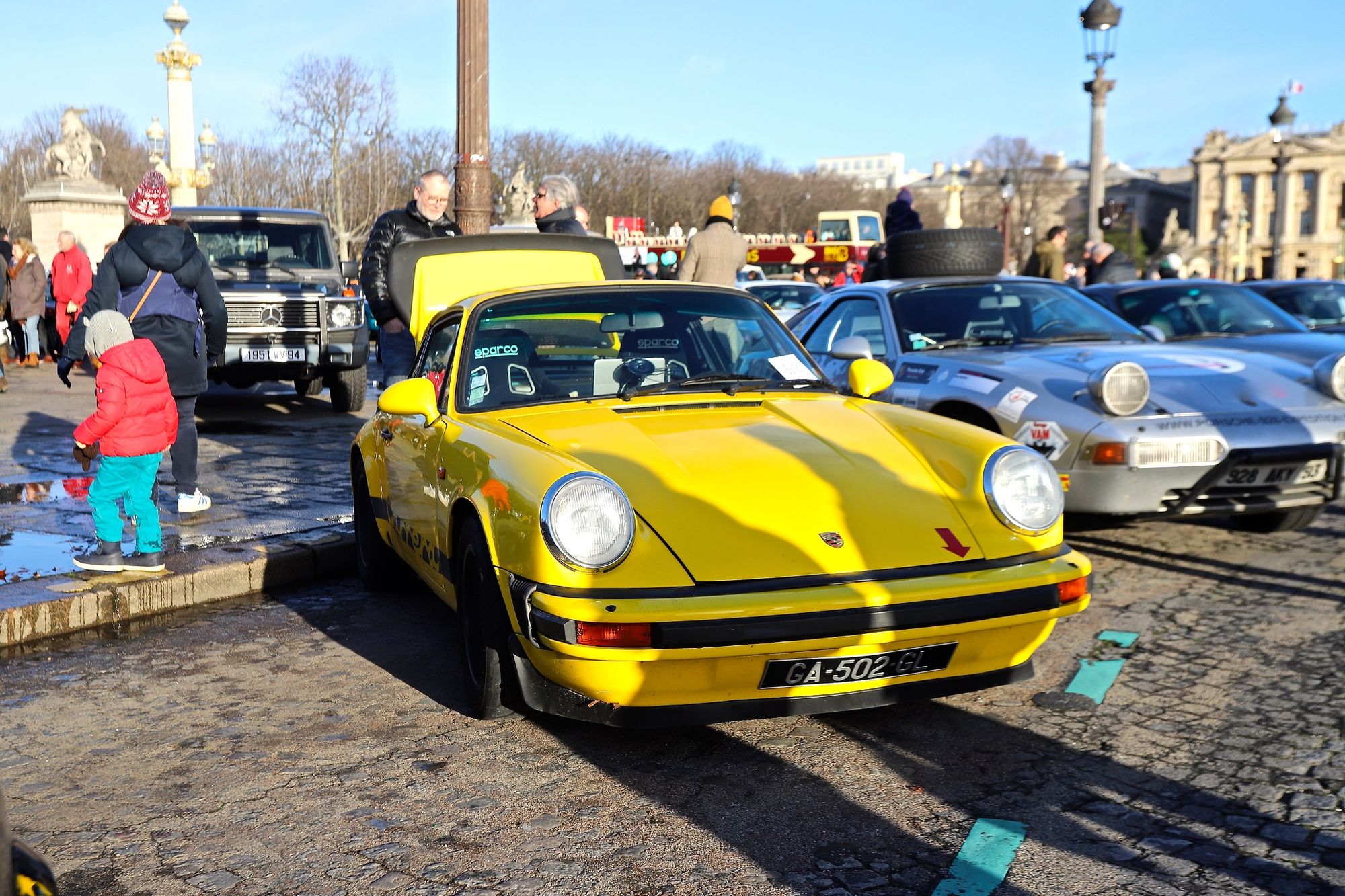 In the process it is fluid and efficient and reflects organisers Vincennes en Anciennes' sense of organization. Between 7:30am and 9:00am, 800 vehicles receive a hamper including a poster, a plaque, the road book with a route, as well as brochures, plus two gifts from ELF.
Apart from that, it has always been the same ingredients that makes the Traversée a really 'good-natured' success: an eclecticism of vehicles, as well as an entry fee that is extremely reasonable; from €5 to €45 depending on the vehicle and whether you are a member or not, with the meal at €30.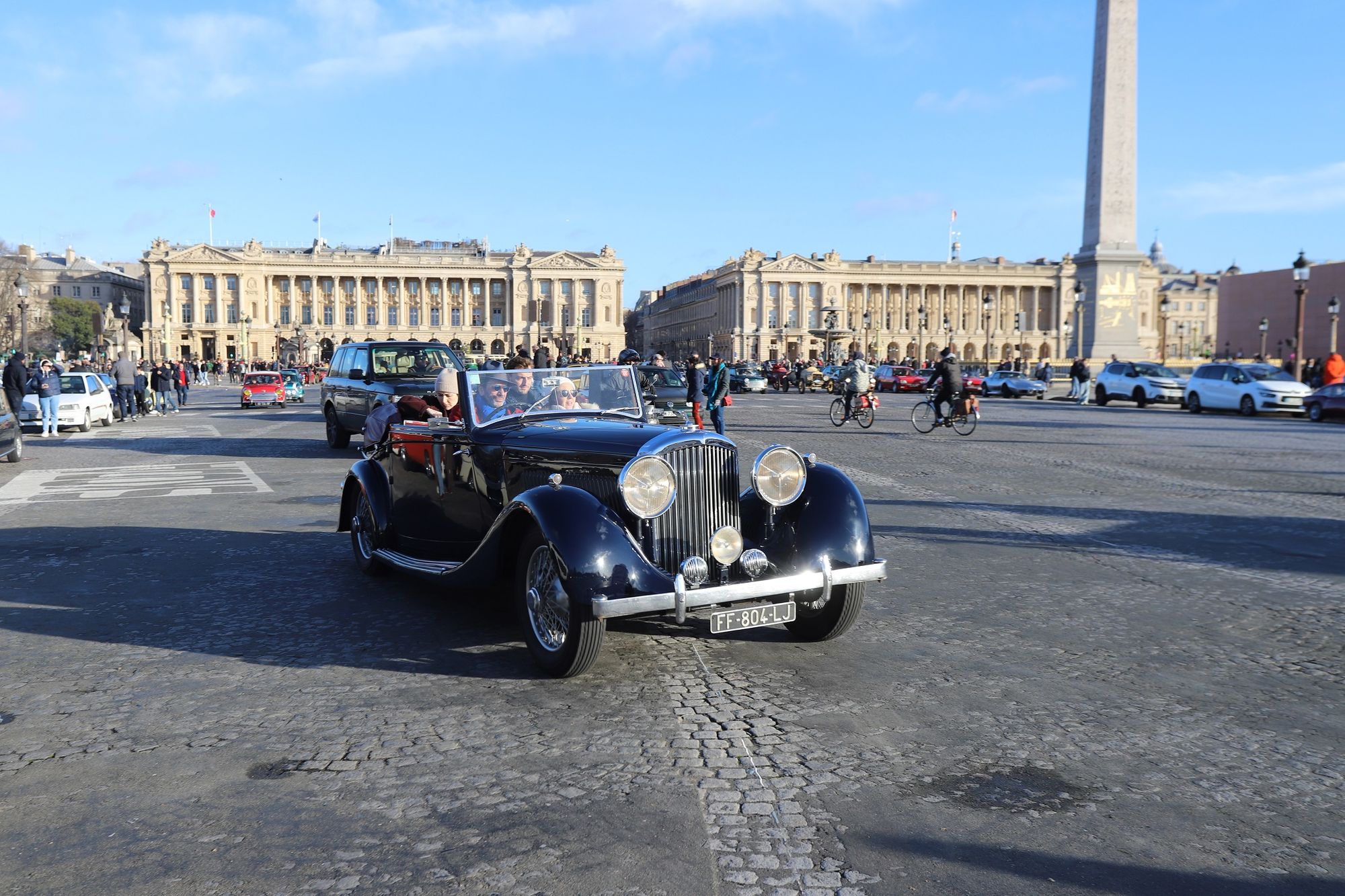 Traversée de Paris is indeed one of the very few events that brings together tractors and Ferraris.
It was a few years ago that a couple of tractors decided to participate. And then word of mouth did the trick—this time there were as many as 44 of them!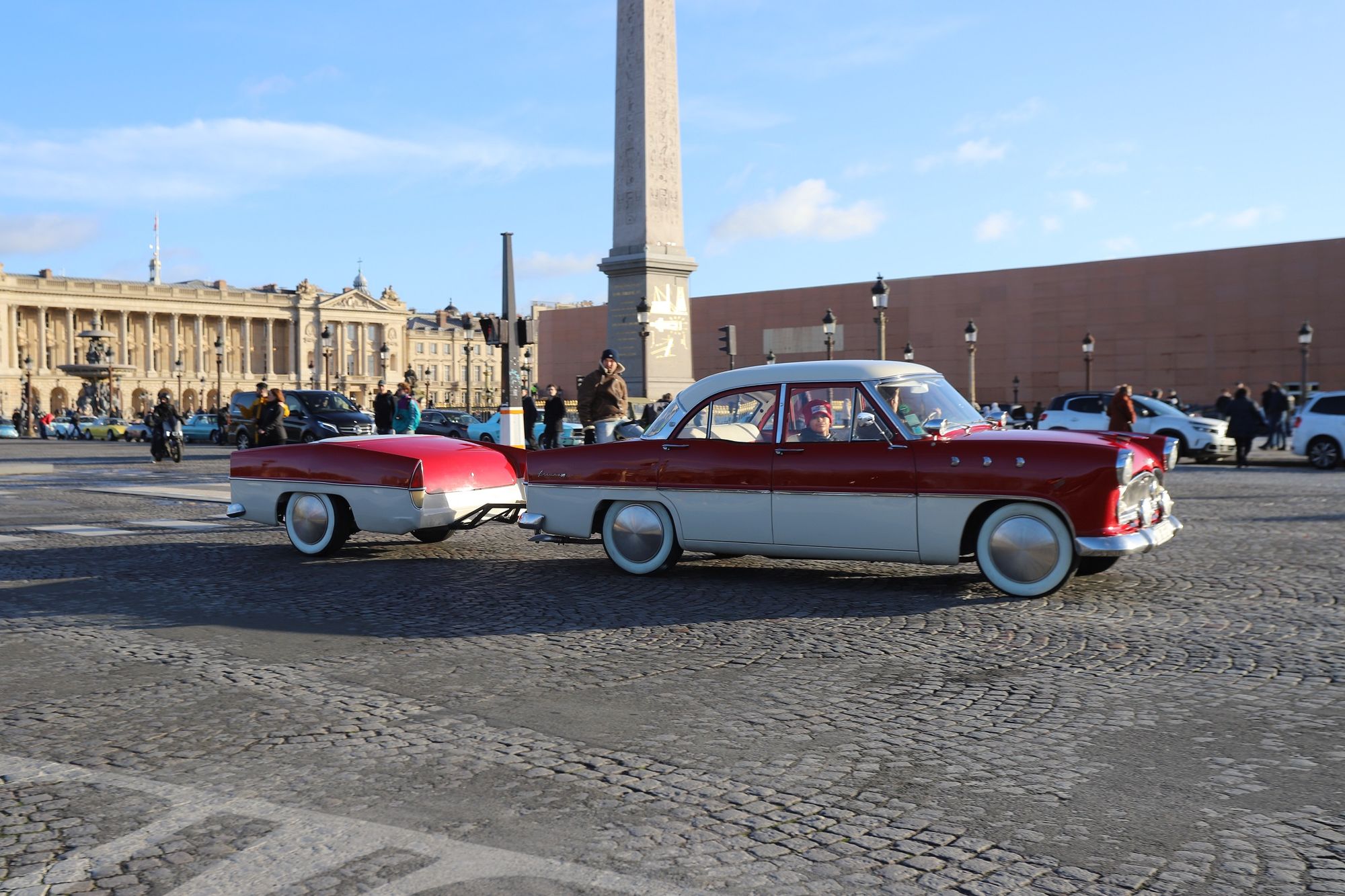 Apparently as many as 80 may have been possible, but the Vincennes en Anciennes club took the decision to restrict to better manage the crowd.
Incidentally, most of the tractors came by truck, and the drivers and crew bused it.
Four buses came from the AMTUIR museum. These were buses which used to be part of Paris' transport system RATP, and passengers could get on to them (with prior reservation) with a small fee of €10.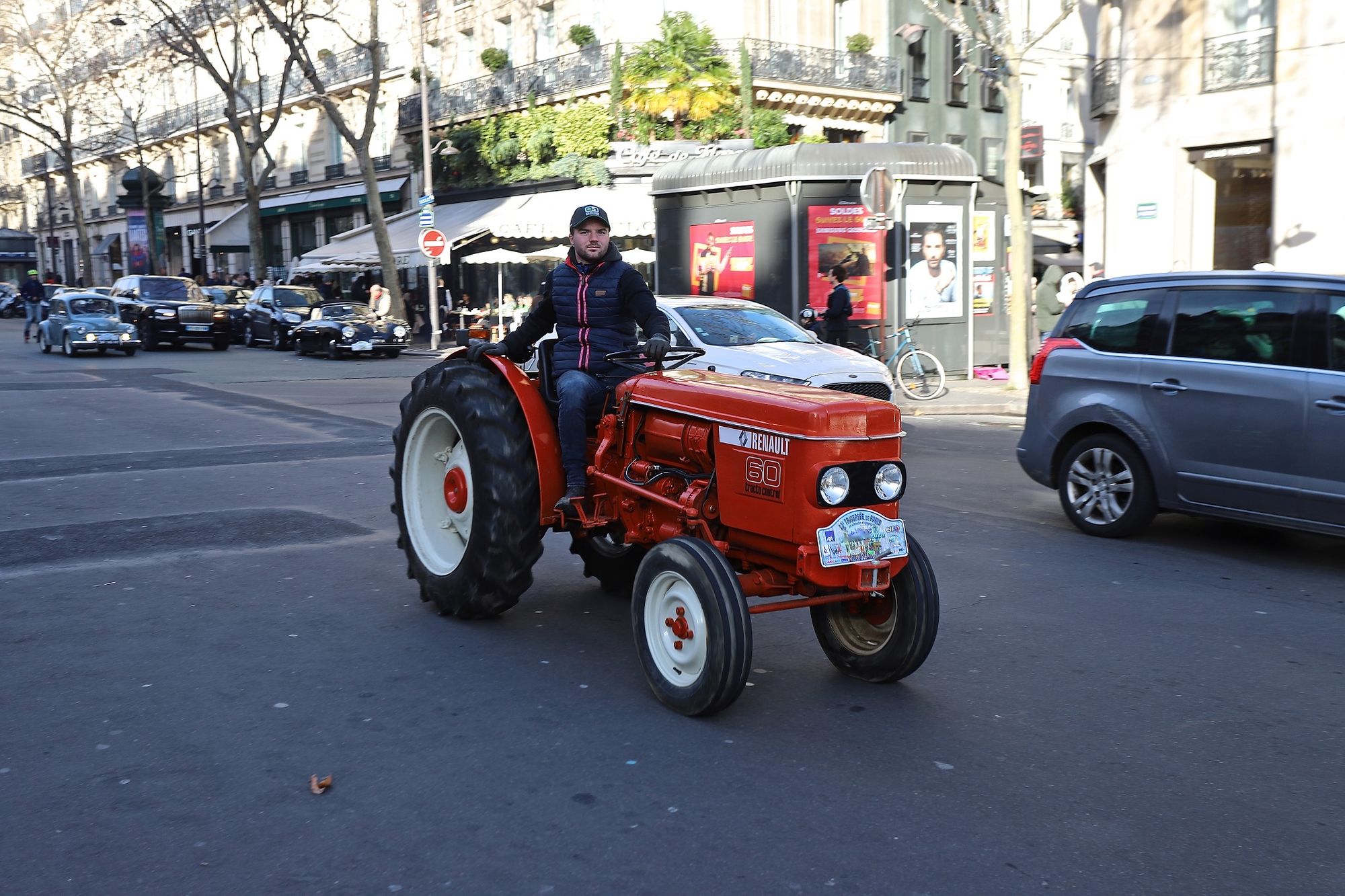 The theme for this year's crossing of Paris was to pass through the most important squares of the city: Place Edouard Renard, Place Bastille, Place Le Corbusier, Place Edmond Rostand, Place Pantheon, Place de l'Ecole Militaire, Place de la Concorde, Place de la Madeleine, Place St. Augustine, Place Clichy, Place Wagram, Place des Ternes, Place Etoile, Place Victor-Hugo and Place Marcel Sembat, before reaching the Meudon Observatory Park for a 'lunch on the grass'.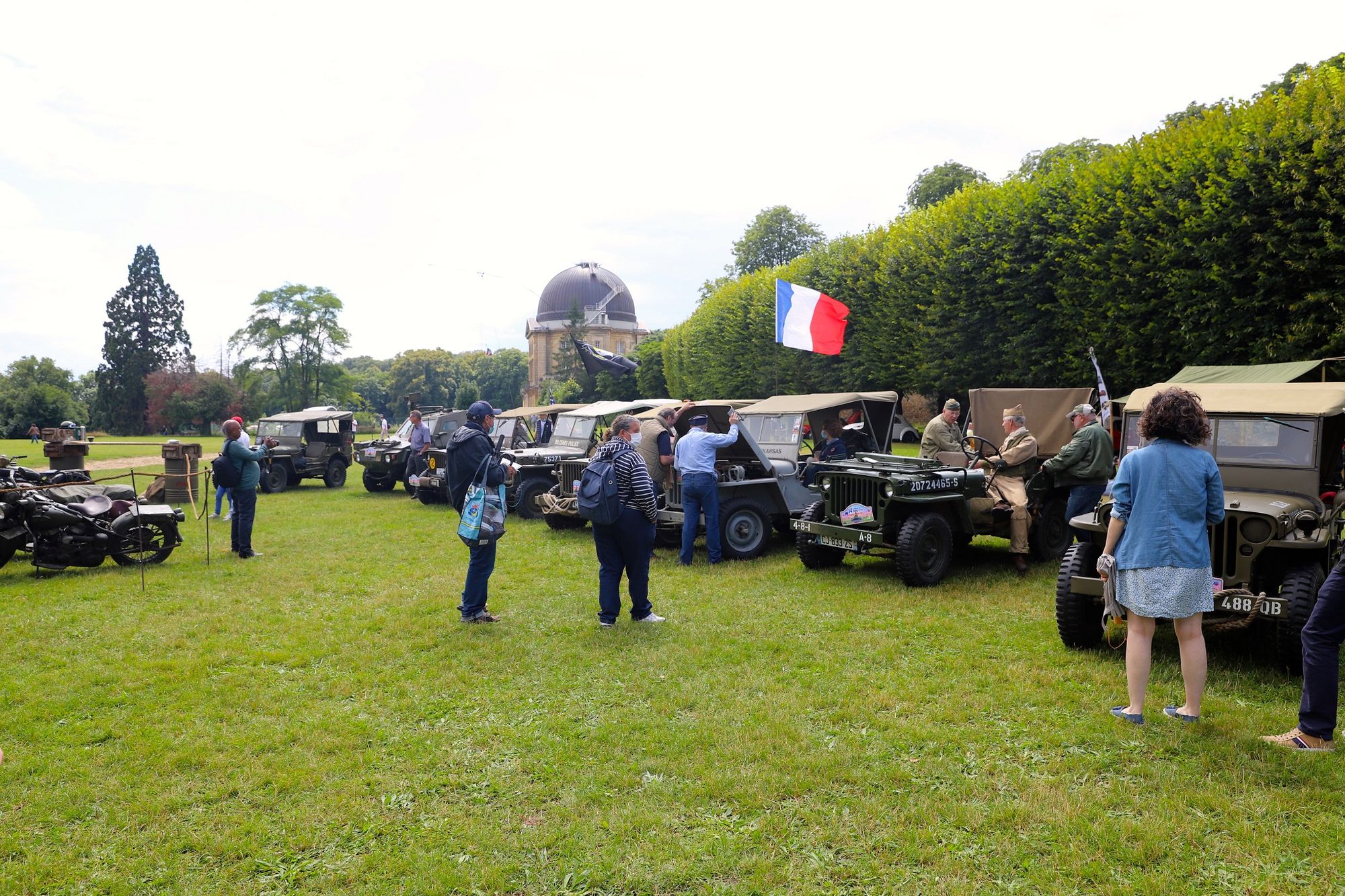 The success of this event has been such that several businesses have seen it for its potential and have jumped in with sponsorships. The historic section of carmakers such as the Adventure Peugeot Citroen DS, or insurance company AXA, Belgom, the French manufacturer of automotive care products, security company Chubb, magazine publishers Editions LVA, ELF the lubricant giant, as well as Salon Retromobile have all become sponsors and partners.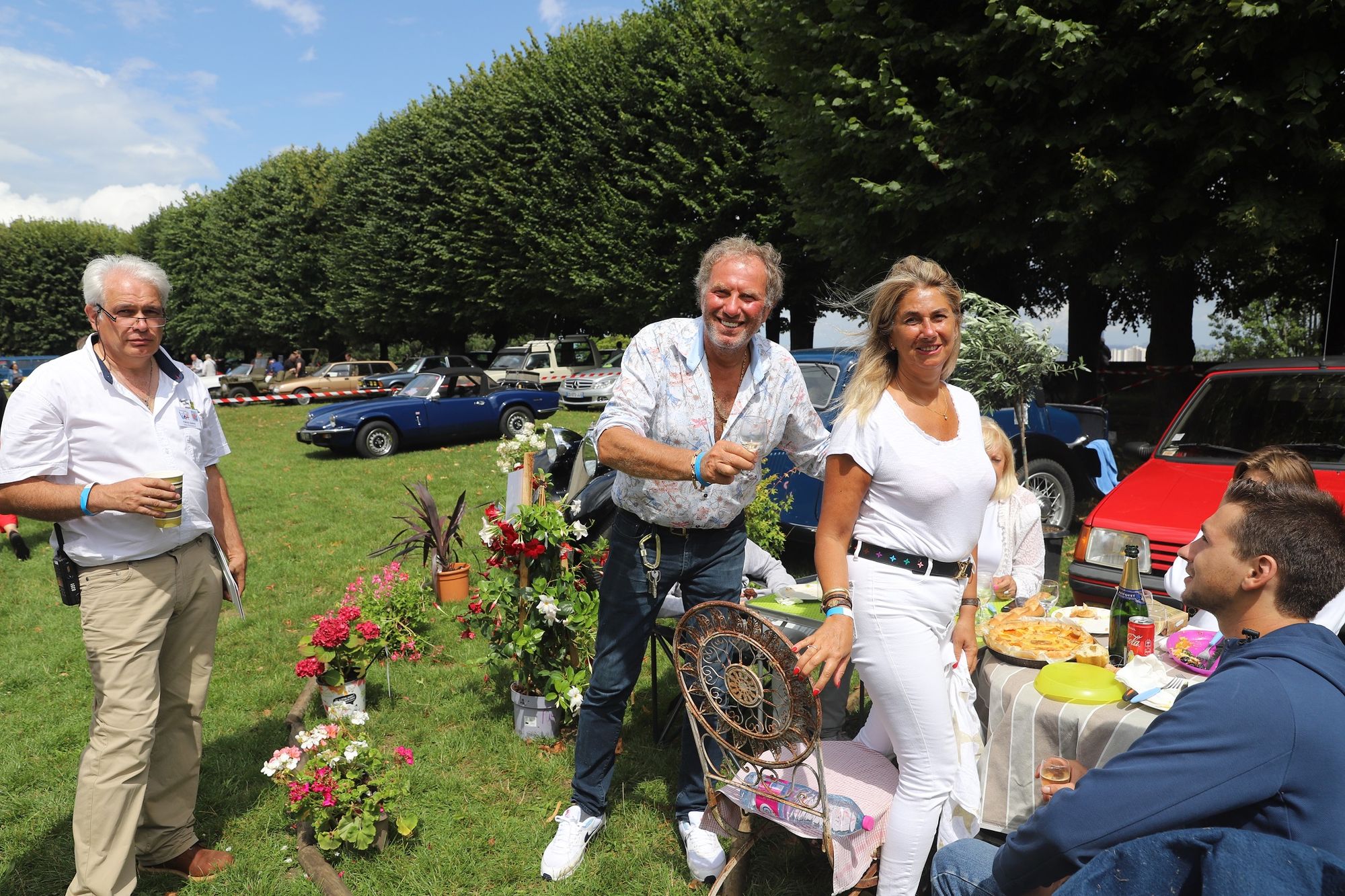 There is no doubt that Traversée de Paris has etched out a unique position, given that there are more than 5,000 historic vehicle events every year. And all credit to the team and volunteers who work with Vincennes en Anciennes, as well as to the president of the club, Jacques d'Andrea, who hasn't been keeping good health, yet wanted to be present at the Parc de Meudon.
- By Patrick Hornstein
---
---
Comments
Sign in or become a deRivaz & Ives member to join the conversation.
Just enter your email below to get a log in link.