Hello Kolkata, goodbye Calcutta
Images: Deepanjan Sarkar
It was more than a quarter of a century ago that I first judged at a historic vehicle event when The Statesman invited me to be one of their outstation judges for the vintage car rally in Calcutta way back in 1994.
Since then, I was back several times before I left India; and then internationally, I have been judging concours d'elegance events in France (Chantilly Arts & Elegance, Le Mans Classic, Dinard Elegance, etc) and other parts of Europe (ASI Festival in Italy, Concours d'Elegance Sinai in Romania, etc), sometimes even as far as China (Yangqi Island Concours d'Elegance). Fellow judges have been the likes of Nick Mason, Gordon Murray, Carlos Tavares, Corrado Lopresto and Patrick Delage, amongst others.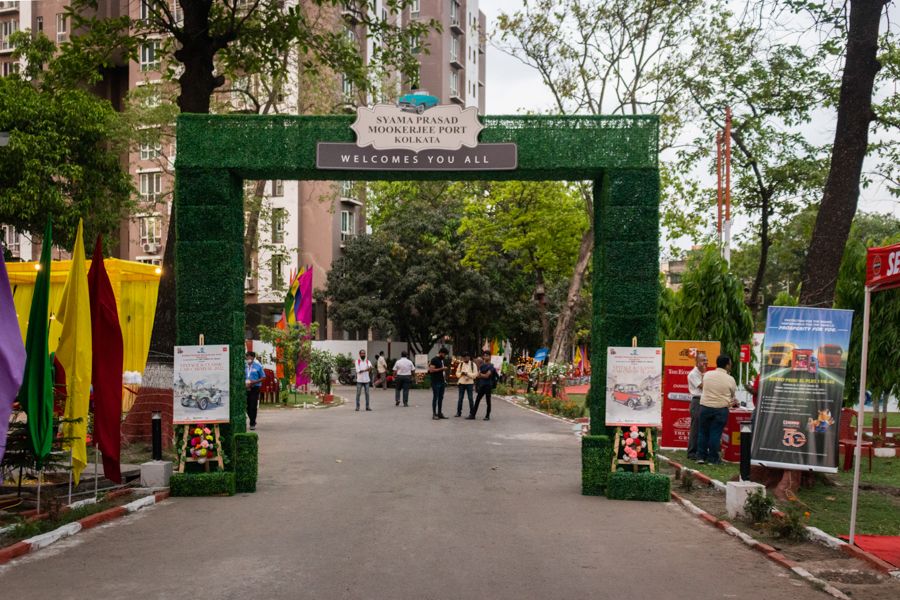 Thus, it was with very great pleasure that I accepted to be a judge at the recent Vintage & Classic Car Carnival, held on Saturday the 9th of April, making it a point to be in Kolkata—my city of birth—for another historic vehicle event that I would be judging, celebrating more than a quarter century (and a half) of my personal motoring journey as a journalist, automotive historian, and diehard enthusiast.
Superbly well organized by the Syama Prasad Mookerjee Port Trust, and most specifically, by a team led by Suvarna Thakur and her colleagues, the Carnival turned out to be one wonderful festival of classic and vintage vehicles, where as many as 42 cars and eight two-wheelers turned up to celebrate the history of the automobile, in line with the Port Trust's 151st anniversary, as very aptly described by its Chairman, Vinit Kumar.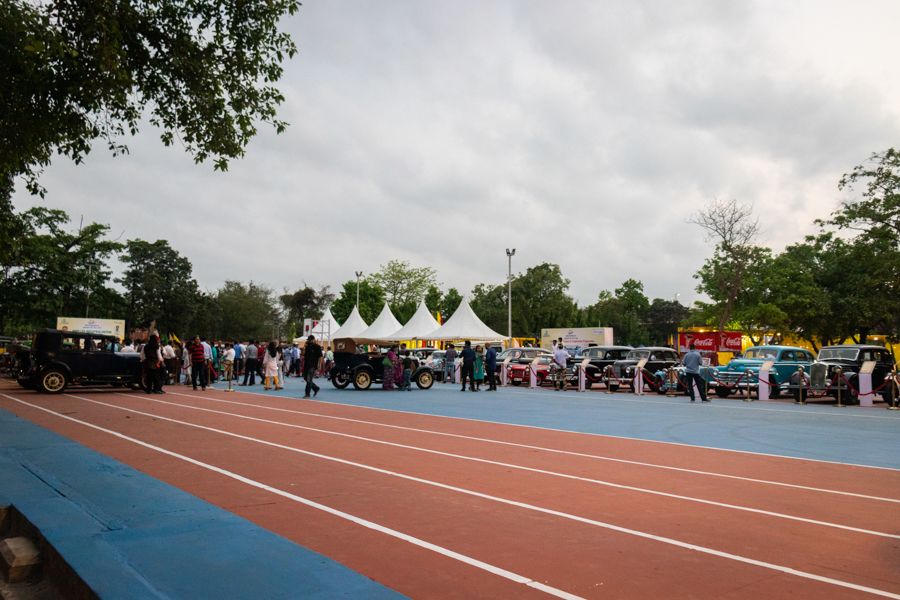 In fact, it turned out that the chairman, Vinit Kumar, is an ardent vintage car enthusiast, and it was his initiative to host this event and gather around some of Kolkata's finest historic vehicles for a sumptuous display, followed by dinner. To support this initiative several of Kolkata's leading industrialists and business groups sponsored and participated by showing up for the show.
Even if many of Kolkata's finest historic vehicles have left the city in the last few decades, it still retains some remarkable automobiles such as a very rare Mercedes-Benz 130 (the only one in the country and less than 150 in the world), an even rarer Studebaker President 8 State Limousine (FA) from 1928 (reputed to be one of two extant in the world), and which has been in the continuous ownership of one family, as well as a very imposing Rolls-Royce Phantom III (chassis # 3CP-100)—all three of which graced the show.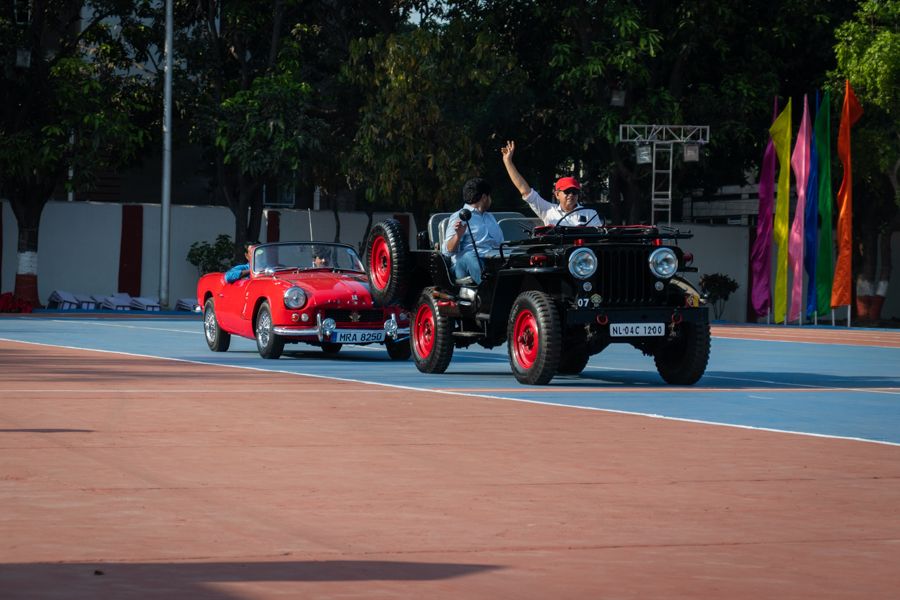 Other noteworthy cars were a Stoewer C1 (one of five or so surviving in the world), a lovely Studebaker Esrkine, which has also been in single family ownership, a couple of delightful MG TCs as well as a Magnette, two beautiful Buick Supers, a Chevrolet Fleetmaster and an elegant Mercury, a Hudson, a very pretty Plymouth, a Dodge, a striking Triumph Spitfire, a Willys Jeep, as well as a brace of Austins, Morrises, Fiats, Singers, Land Rovers and Wolseleys. And, oh yes, there were as many as eight two-wheelers, including a relatively rare Panther Sloper, from the late 1920s, as well as a pair of Indian-heritage Vespas and a Lambretta moped.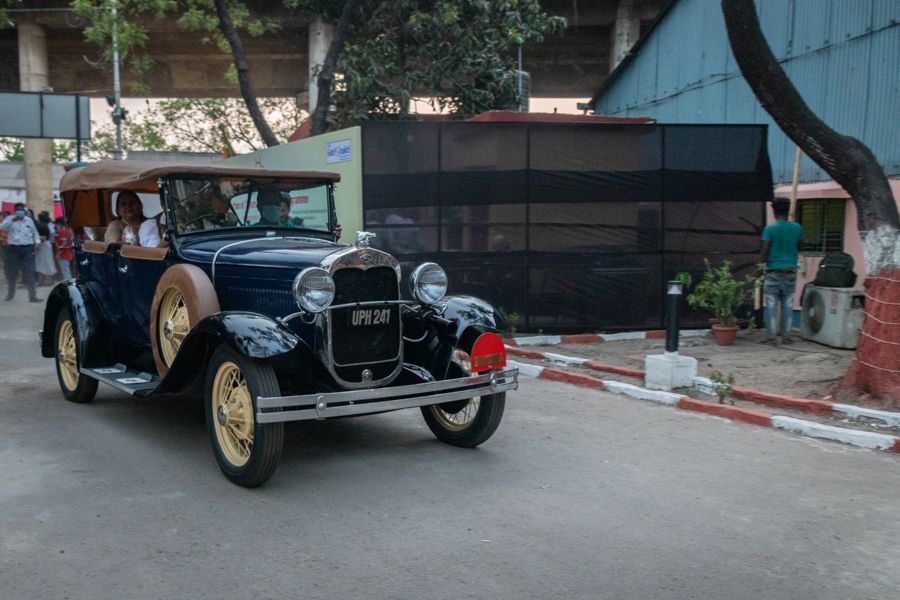 Curating this line-up was Kolkata-based enthusiast and collector Amitava Saha, who was also one of the three judges. The other judge was collector Partha Banik from Chennai, a veteran of more than 30 concours and rallying judging, and one who has worked in the automobile industry and has collaborated with design legend Peter Stevens as well as I.De.A Institute, Torino. And then, yours truly.
With the categories broadly divided between pre-War cars (and one motorcycle) until 1939 (which were mistakenly lumped together as vintage), and cars and two-wheelers from 1940 until 1975, the range was rather wide, not just in terms of exclusivity versus commonness but also in terms of the quality of the exhibits. Several of the cars and bikes were beautifully presented and were in impressive condition, yet many were rather shoddy and/or in poor taste. Thus, judging them was not easy.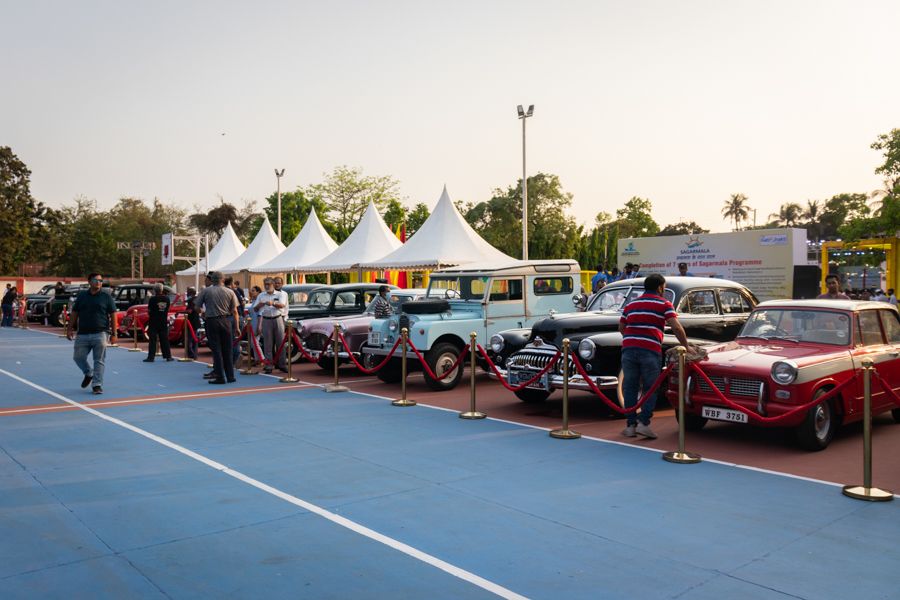 This was compounded further by the lack of time, wherein all 49 vehicles had to be looked at in less than an hour and a half, given that most of the participants arrived late, and had to be judged in changing light conditions, as dusk set in halfway, with floodlights changing the hues and highlights of the vehicles.
Moreover, I was aware of the inconsistencies of several of the vehicles that were present, and given our limited knowledge regarding two-wheelers, I preferred erring on the side of caution. For instance, the feedback I had received from FIVA's Motorcycle Commission regarding the authenticity of a Kolkata-based motorcycle that we had featured in this magazine a few months ago had this to say: "The number of the frame corresponds to a [certain] model, whereas the body has been changed, and the fork, tyres, rear shock absorbers, tail lamp plaque are from another model. The engine is from another model… it's a Frankenstein of mixed parts."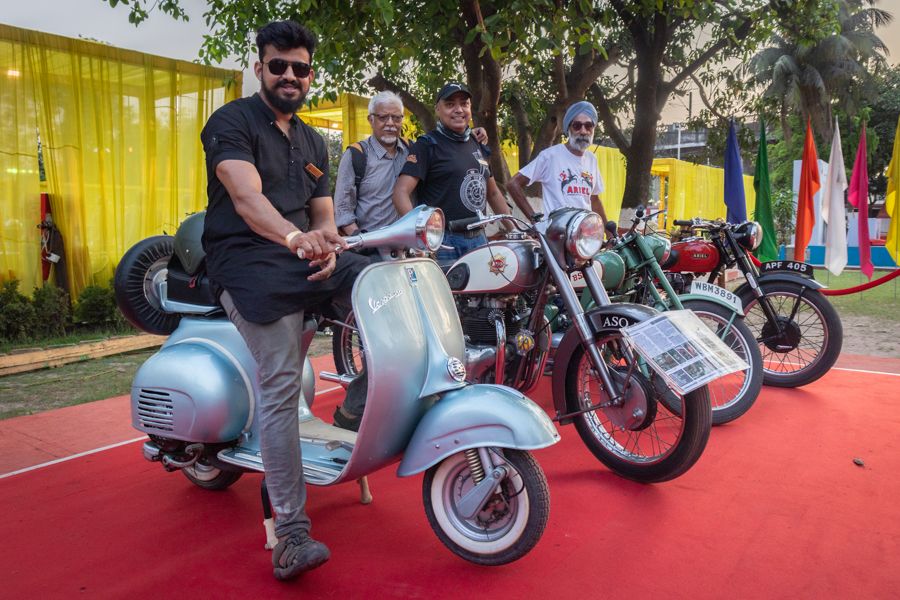 Not only has there been a tendency to mix parts and use inauthentic components, but the incessant misquoting of the years of the vehicles has also been another issue, despite the efforts made by yours truly to get the genuine year and history of several vehicles, all of which have been published in magazines and books - information that has has been readily available in the public domain!
The other issue was the scoring system, which has been in vogue in Kolkata for years; a legacy of The Statesman rally days, as it addresses a regularity rally better than a concours d'elegance. The task wasn't made any easier given that 35 very varied categories of trophies had to be distributed across these 49 cars and bikes. But one did feel that most would go home happy.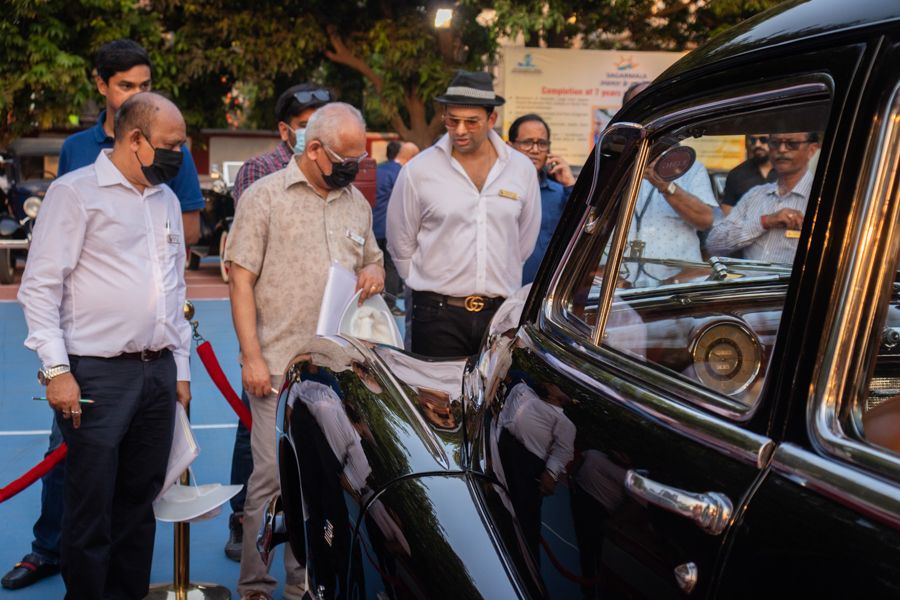 From what we could make out after the event was over, most did go home happy, except for a couple. Judging in a display-only concours d'elegance style event is a very subjective matter, and it's not only about the spit, polish and effort made in preparing the car, it is also about aesthetics and the adage that beauty lies in the eye of the beholder. Mais, c'est la vie...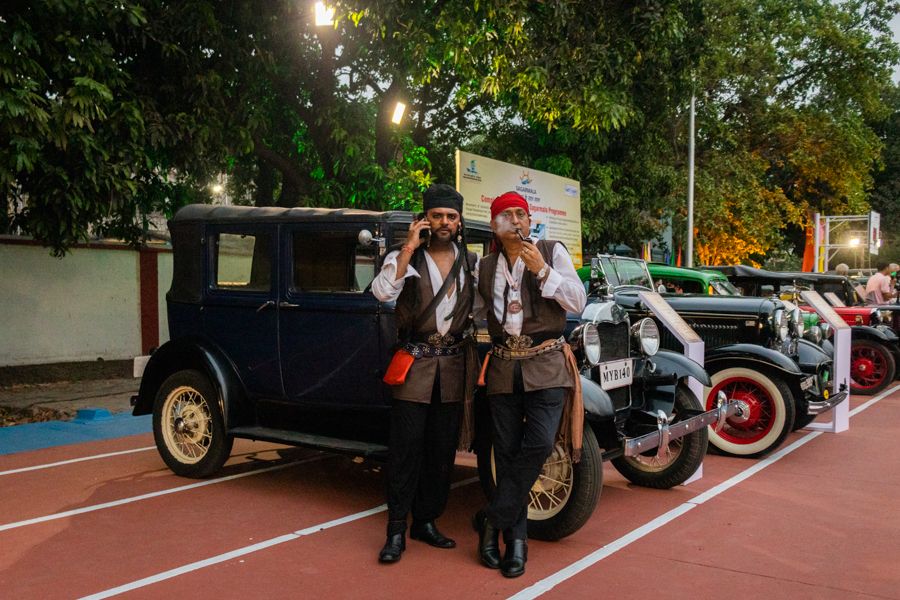 The SMPT organized Vintage & Classic Car Carnival was an excellent event, one which was colourful, yet classy, enjoyable, yet restful, and a superb effort at bringing together enthusiasts and their magnificent machines in a striking setting—but was sadly ruined by the post-event ruckus.
I was so happy to be back to my birthplace to celebrate the history of the automobile, and to partake in the natural enthusiasm of the aficionados here, yet terribly disappointed in the lack of gamesmanship, maturity, and the humility to accept the decisions of ones with experience. Obviously, this is the last time I will judge in India. Goodbye Kolkata.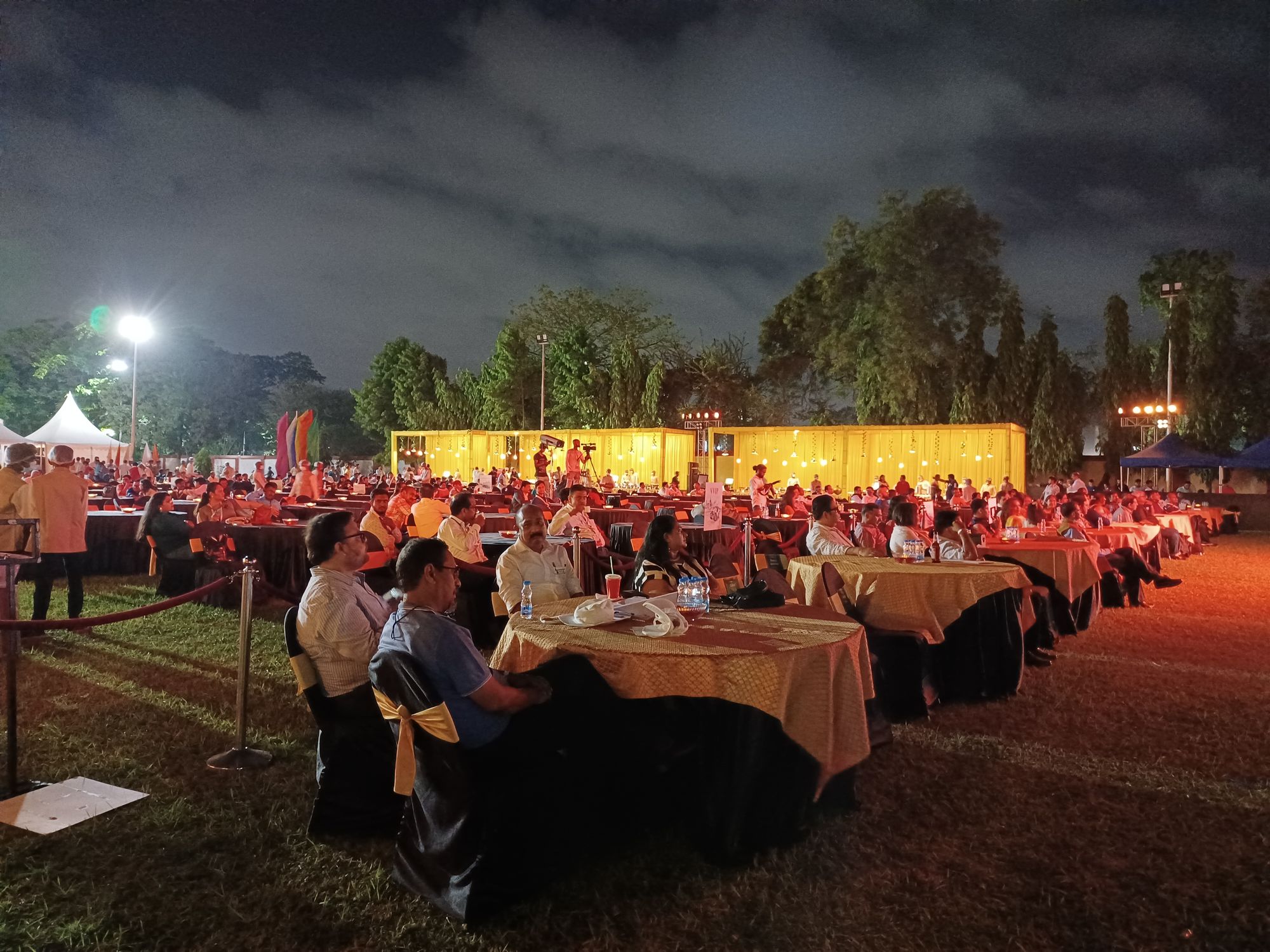 ---
---
Comments
Sign in or become a deRivaz & Ives member to join the conversation.
Just enter your email below to get a log in link.