Why The First Design Proposal For The V16 Supercar Did Not Work Out
Images: Gautam Sen
Into the second half of the 1980s, everyone who wanted to make a supercar found their way to one particular address, some 30km Northwest of Turin — Marcello Gandini's. With the notable exception of Ferrari — who stuck faithfully to Pininfarina — almost every one of the established supercar manufacturers such as Lamborghini and Maserati were getting their future cars designed by the ace designer, as were every budding new entrant to the supercar market. Amongst them were a recently revived Bugatti, and a certain unknown, Claudio Zampolli (1939-2021).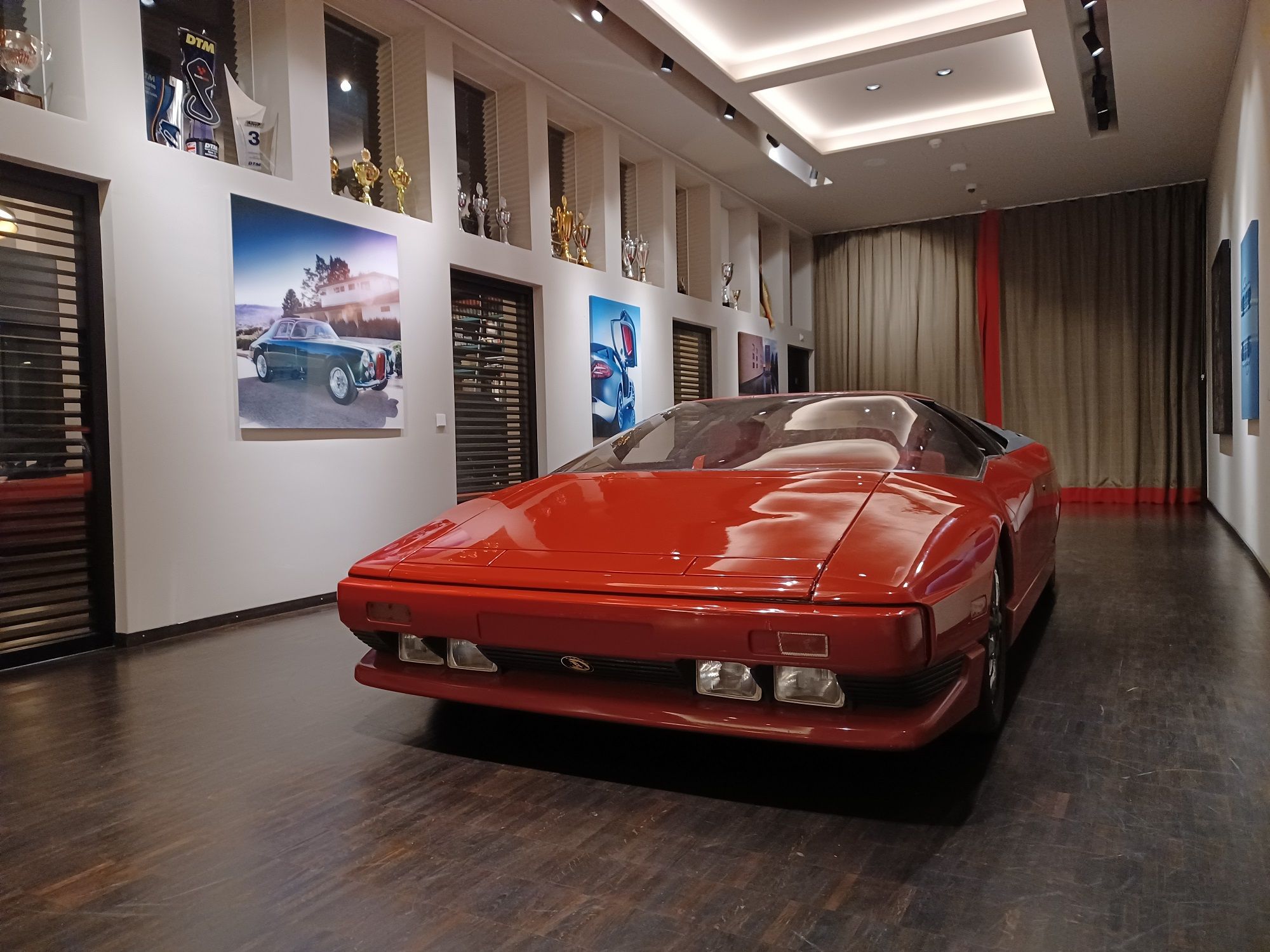 It was in 1985 that Claudio Zampolli first approached Marcello Gandini for the design of a fascinating supercar. It had to be fascinating for Gandini to agree to work on the project since enthusiasts and entrepreneurs regularly approached him for projects to design cars, which Gandini refused most of the time on the belief that "there was little hope for amateur projects" to succeed in the highly competitive world of high-performance sports cars.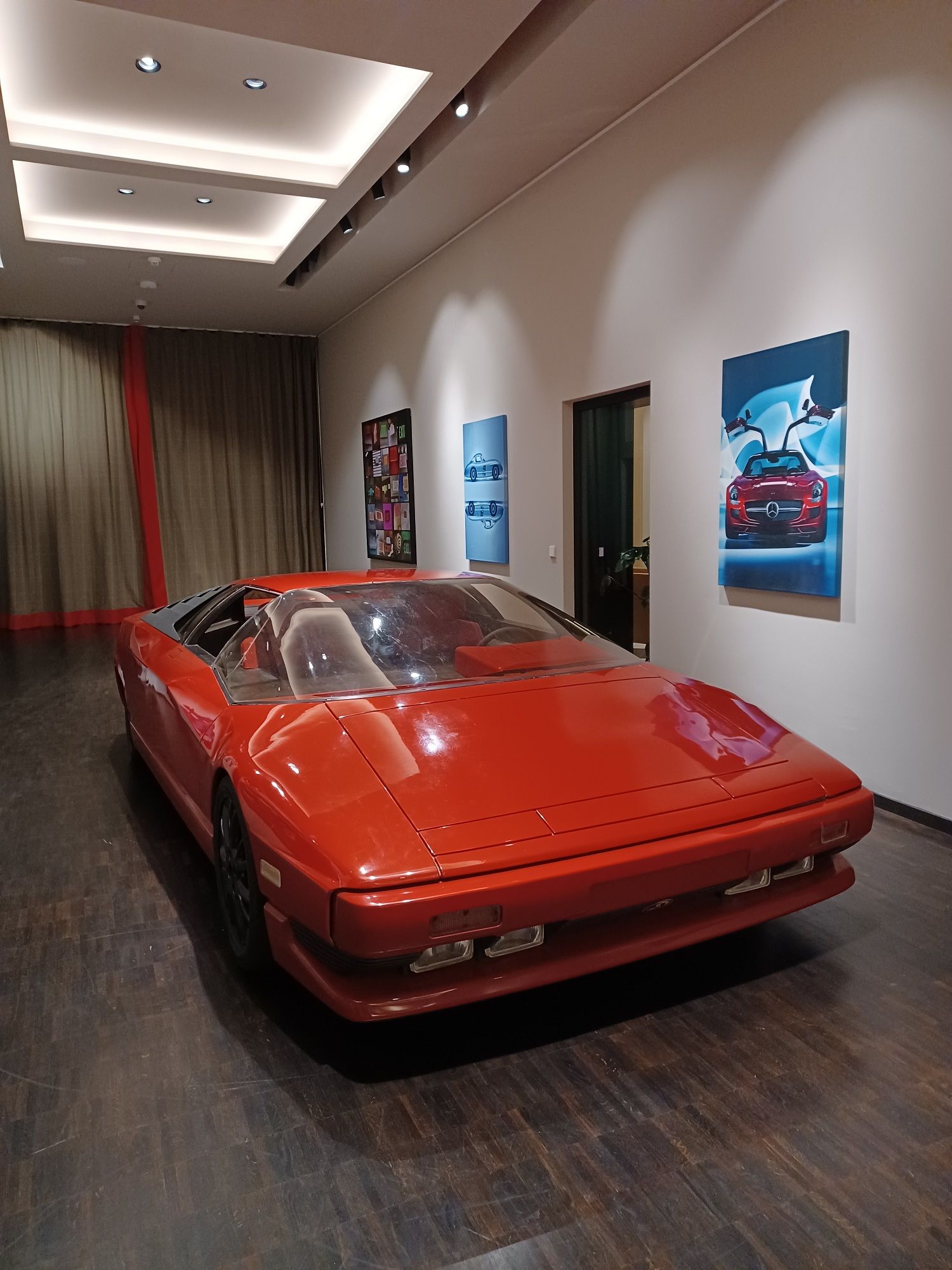 Yet Zampolli's plans for a 16-cylinder supercar fired Gandini's imagination, as did the fact that Zampolli's development associates were all ex-Lamborghini draftsmen and engineers with whom Gandini had interacted with for the Countach project, and some had even helped out with Gandini's own project, the La Piccola plastic car.
Also, Zampolli's background made for a very convincing case. Born on March 4, 1939 — which would make him less than six months younger than Gandini — in the village of Crevalcore, in Italy's Emilia-Romagna region, just a couple of miles away from Sant'Agata (the village that would become famous in the automotive world as Lamborghini's base some two-and-a-half decades later), Zampolli, after completing his engineering degree from Switzerland, set up a specialized workshop to repair mainly Ferraris, Maseratis and Alfa Romeos in Zurich.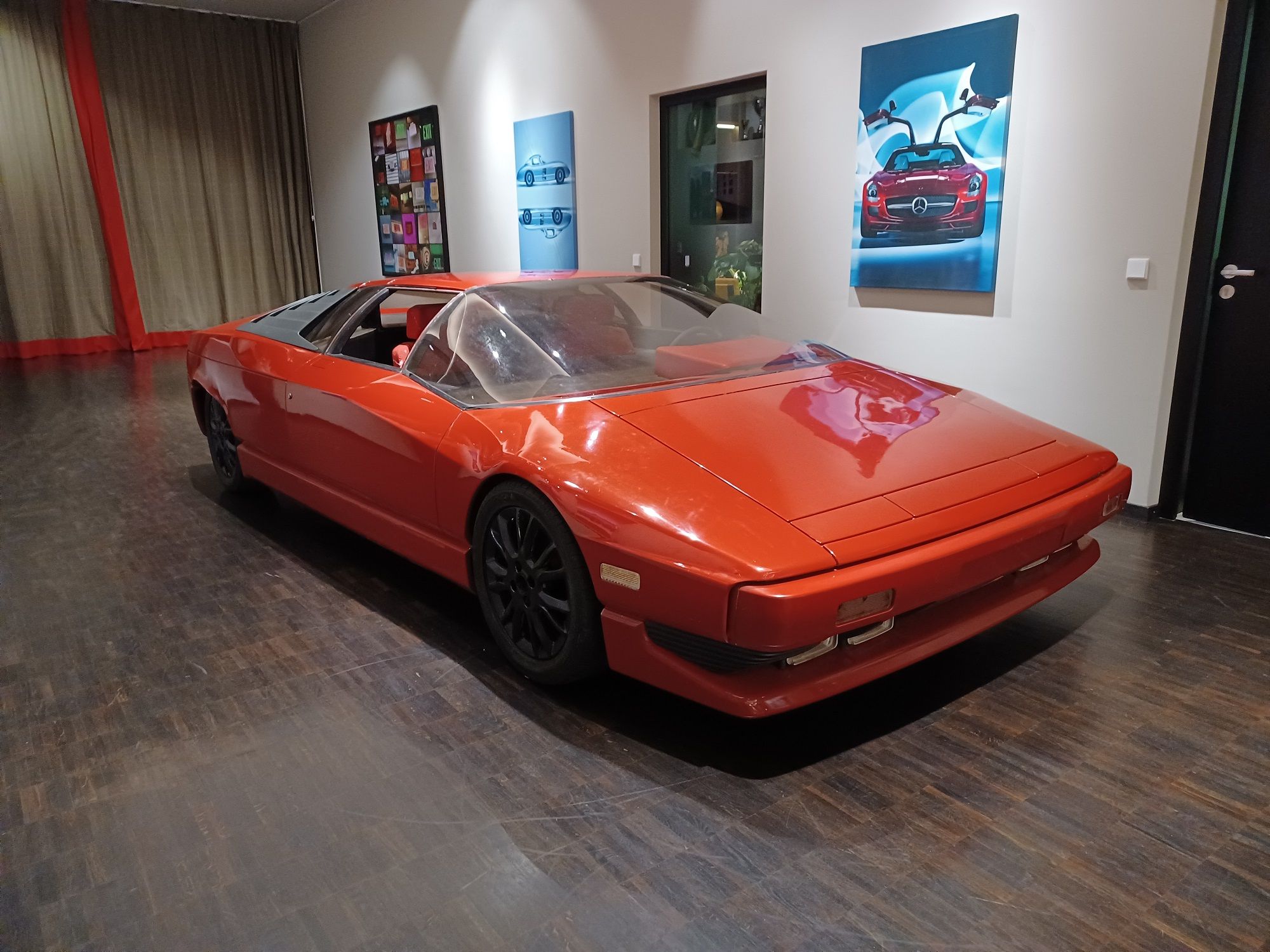 His first proper job though was with Lamborghini, joining the fledgling sports carmaker as a test and development driver in 1966, working as an understudy to the legendary test driver Bob Wallace.
After spending eight years developing the likes of the Lamborghini Miura, the Espada, the Urraco and the Countach, Zampolli was sent by Lamborghini in 1974 to establish and develop the American market for the Italian supercar maker.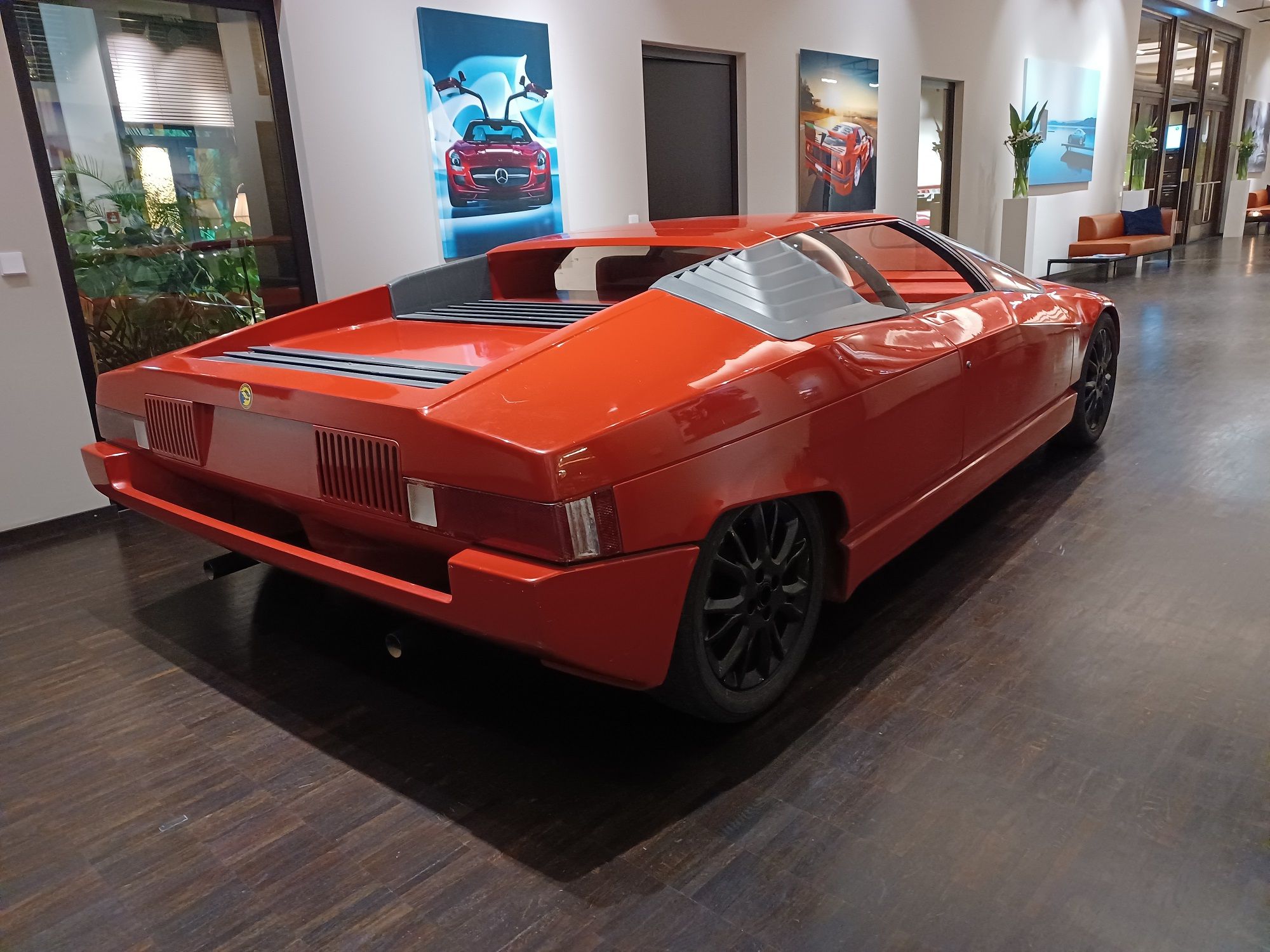 Less than two years later though, Lamborghini decided to pull out of the complicated US market. Zampolli decided to stay on, in sunny California, where he set up a garage to repair and service Lamborghinis and other exotic Italian machinery, a business that developed very well, making Zampolli quite wealthy and ready to give his dream a serious shot: that of developing a very exclusive sports car, a car that would be the ultimate in a world of extremes.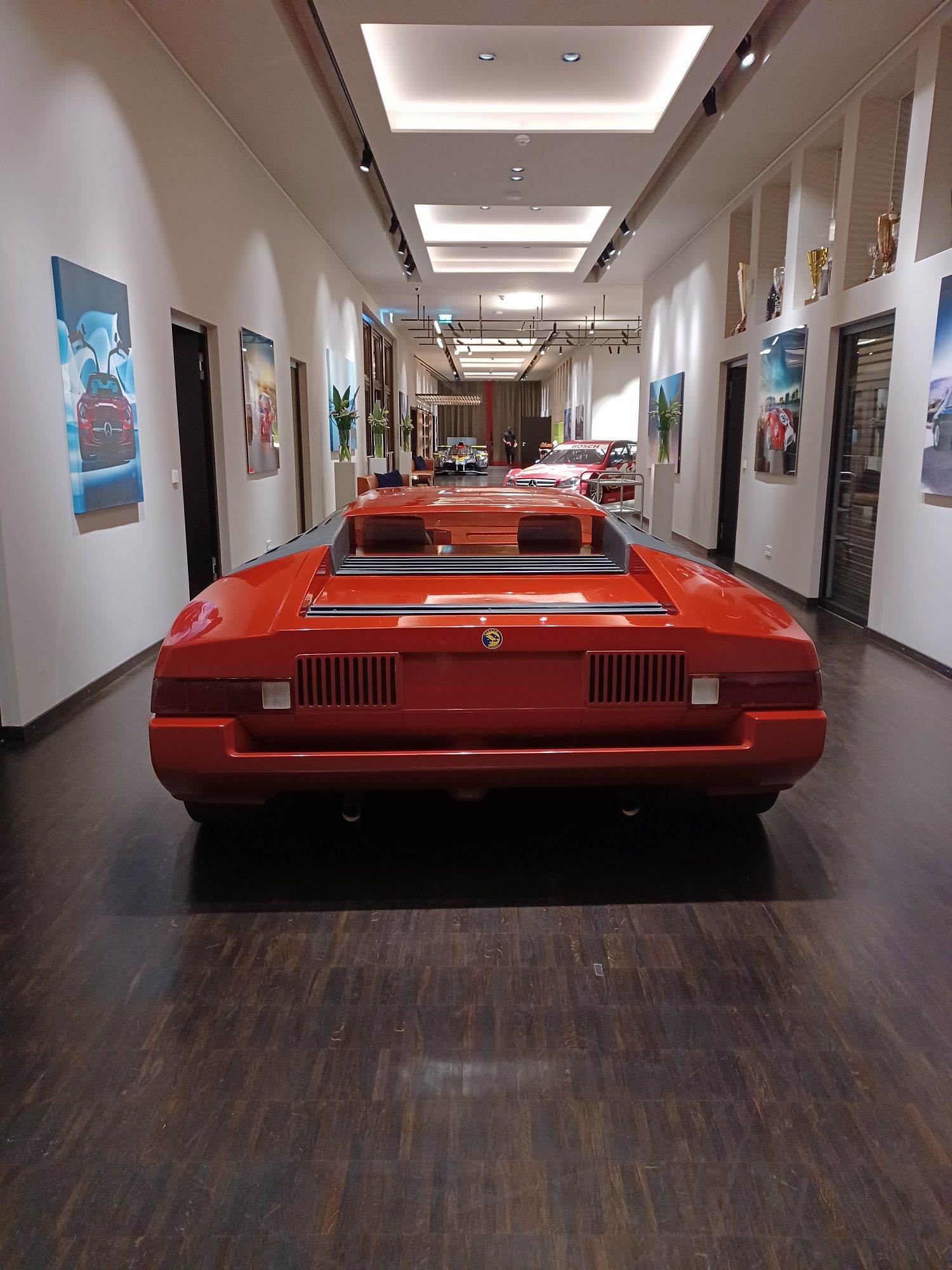 So when in 1985, Zampolli approached Marcello Gandini, outlining his plans to develop a very high-performance sports car with a 16-cylinder engine, made up of two V8s, Gandini bought into his dream.
Why 16 cylinder? Because when "building a limited production super exotic car you have to have something different and exciting," explained Claudio Zampolli to this writer in 2015 in Los Angeles, adding, "A new, powerful and unusual power train is a large part of what the Cizeta was all about. It was the only one in the entire world, then, with the engineering configuration of a beautiful 16-cylinder transverse engine, very compact and even more unique than rare!"
Once the technicalities had been explained, Gandini realized that the project had serious potential and he agreed to take on the responsibility of designing the body. Having figured out the width of the body (as the 6.0-litre engine was going to be located amidships transversely) and the various hardpoints, Gandini readied a full-size mock-up by early 1986, which was presented to Zampolli and his associates.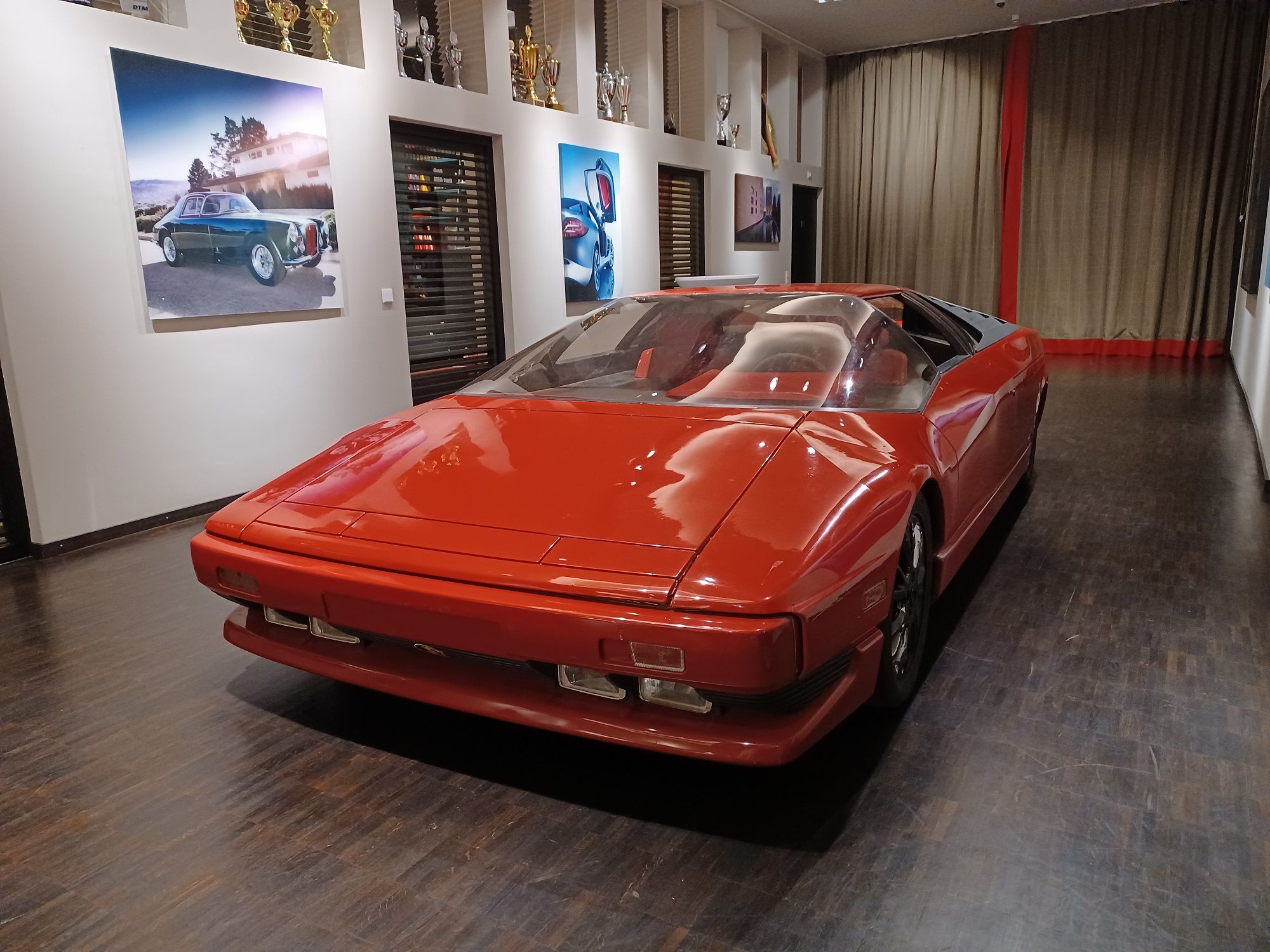 Although his colleagues were very enthusiastic, Zampolli wasn't that convinced with Gandini's proposed design — it was handsome and the proportions were nice, but not dramatic enough for such an exotic powerplant, is what the budding sports carmaker felt.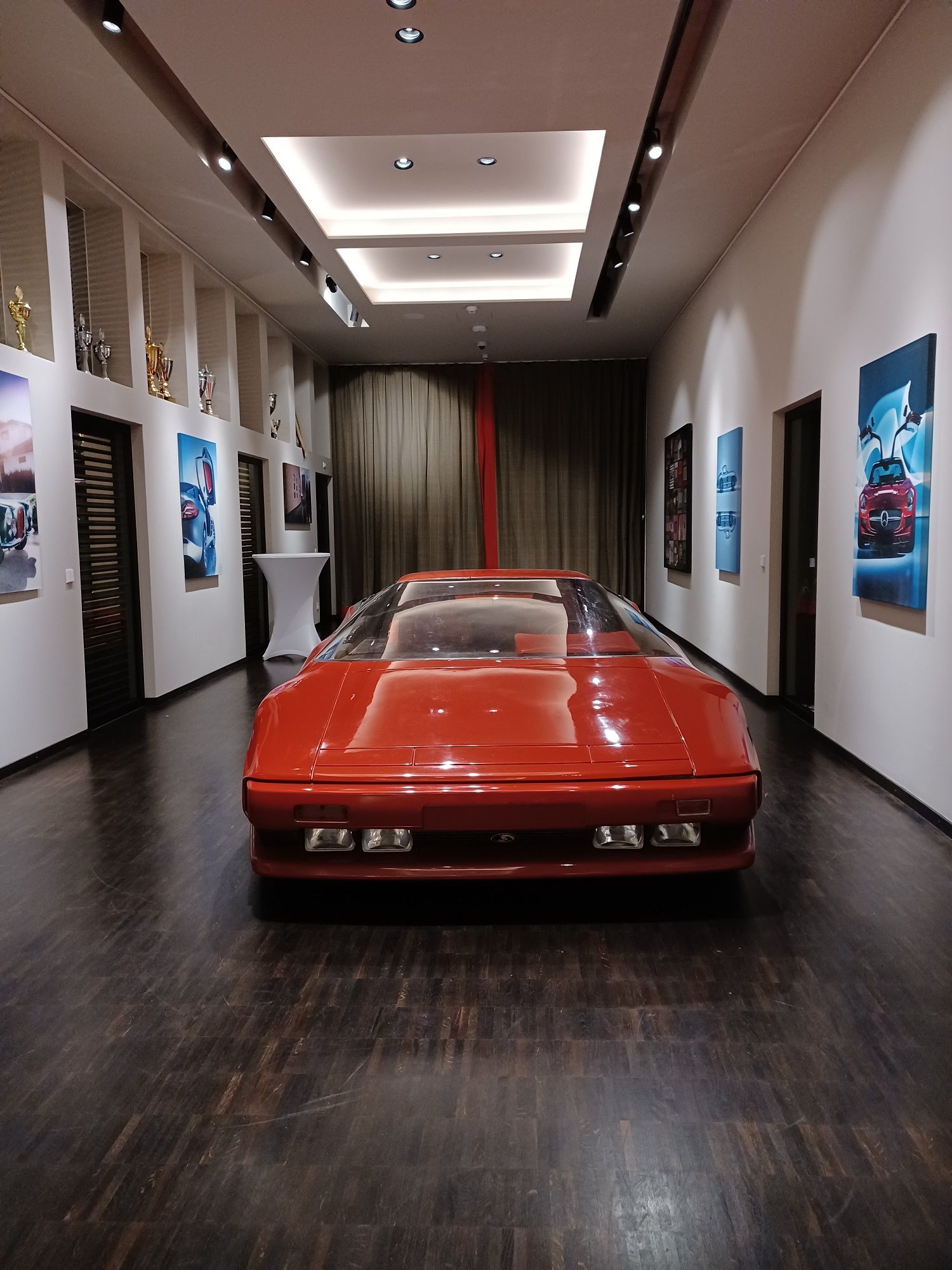 With a very deep-curved windscreen that resembled one of the Alfa Romeo Navajos, the Gandini proposal seemed more an evolution of the Lamborghini Silhouette in its greenhouse treatment and the possibility of a targa top. Zampolli expressed his misgivings and Gandini agreed that the design wasn't exactly awesome. So it was back to the drawing board for the designer.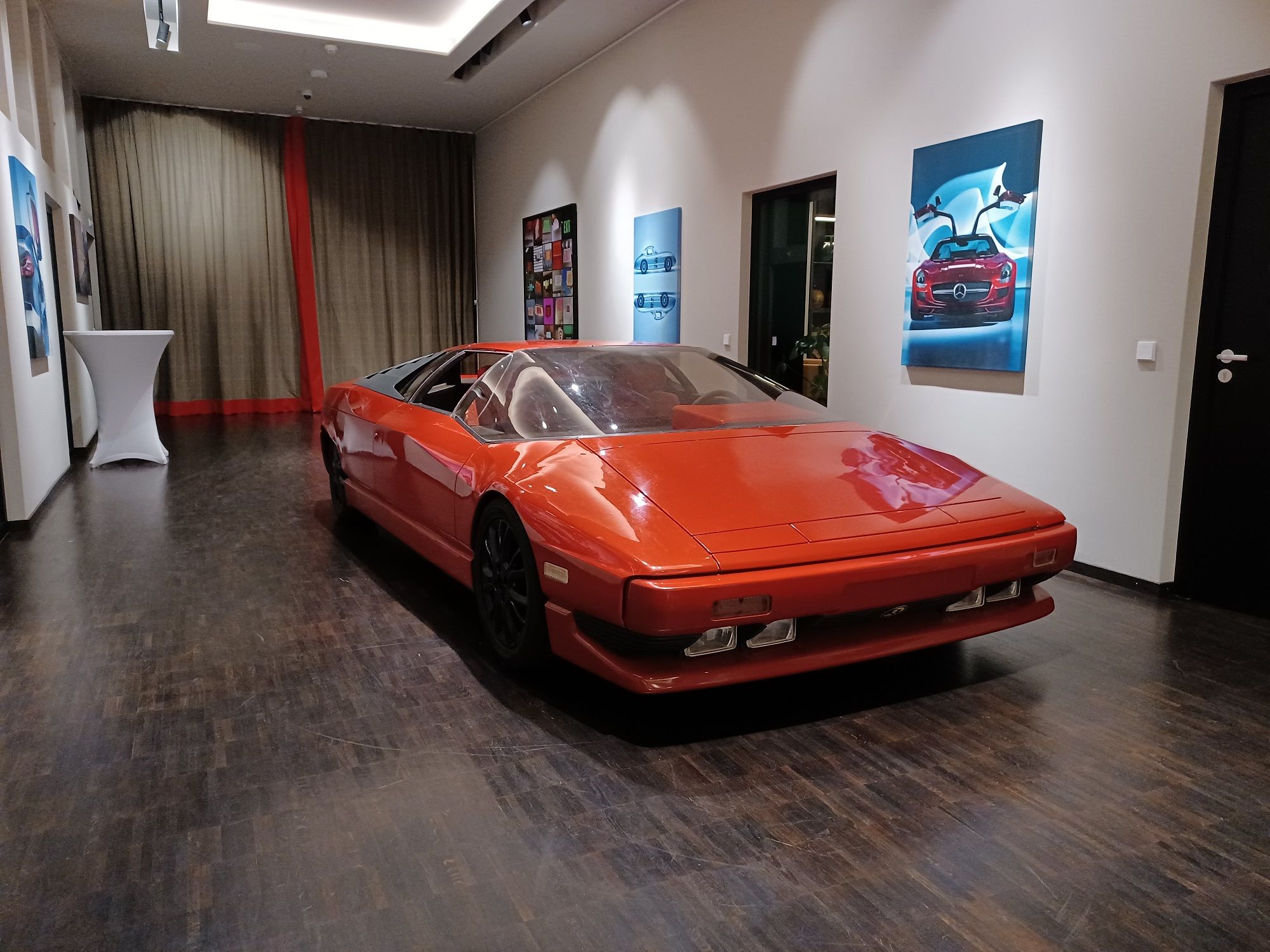 The mock-up remained in a corner of the workshop in Modena for decades, eventually coming up for auction earlier this year, when it was picked up by a German enthusiast. These images were taken at the Motorworld complex in Munich, where the striking mock-up is on display.
---
---
Comments
Sign in or become a deRivaz & Ives member to join the conversation.
Just enter your email below to get a log in link.