Will The Singer Porsche Turbo Have You Singing All The Way To The Bank?
Images: Singer
Singer, the California-based, luxury specialist, has comprehensively reimagined the classic Porsche 911 into an all-new car. The Turbo Study, as it is called, is apparently a response to requests from owners for restoration services that incorporate turbocharging. More than 70 owners have reserved bespoke restorations enabled by the study, claims Singer.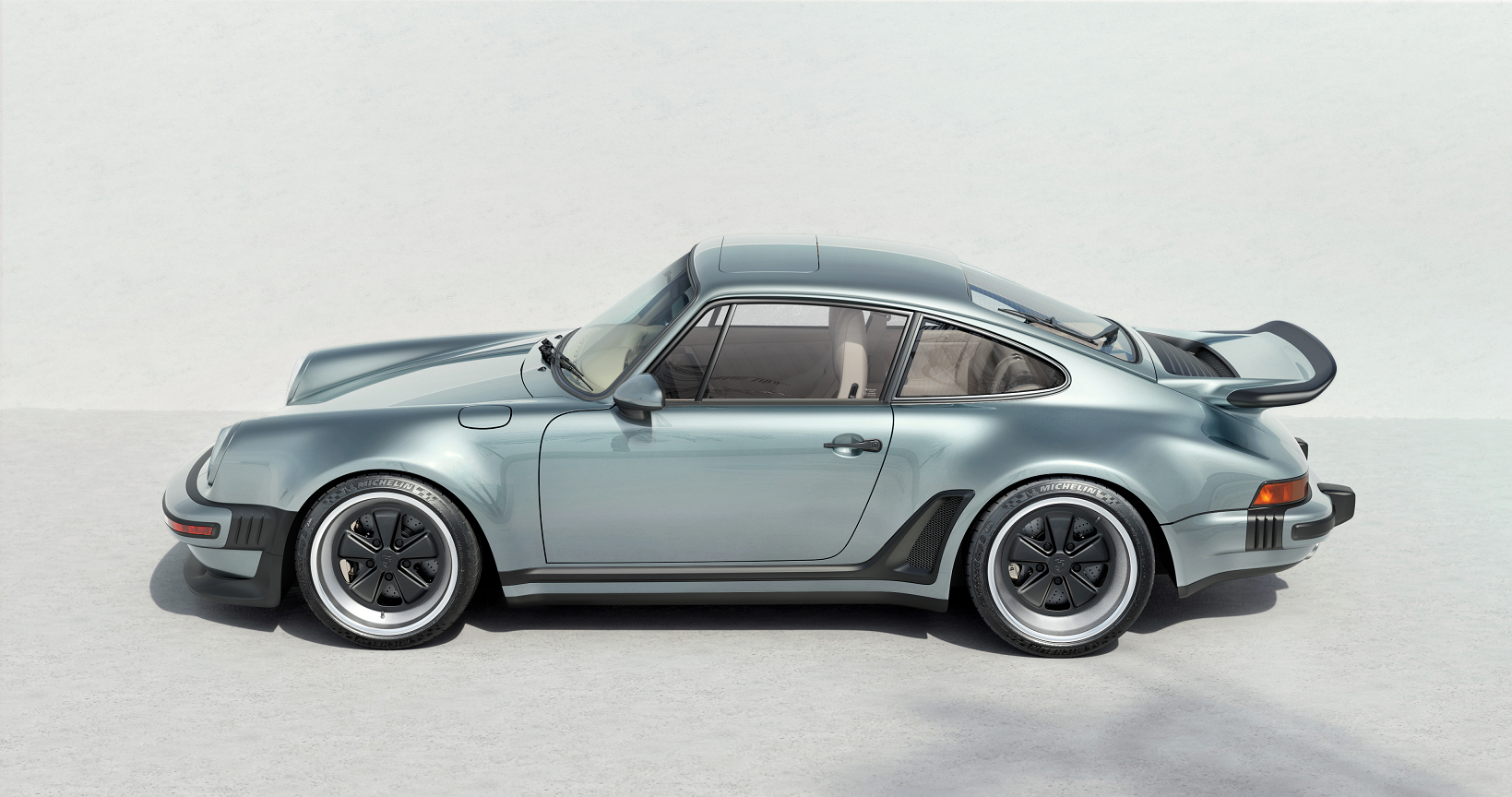 Singer is offering to 'collaborate with owners on the first road-going restorations to feature forced-induction', and develop a car with grand-touring capabilities, as well as good for everyday performance. Whilst retaining the iconic turbo body, whale tail spoiler and shark fin, the skin itself is all new in being carbon fibre.
Rob Dickinson, the Founder and Executive Chairman of Singer Group Inc. has been quoted as saying: "My first ever ride in a Porsche 911 as an 11-year-old in 1976 left me dry-mouthed and speechless—it was a black 930 Turbo with red tartan seats. Forty-five years on from that life-changing moment, I'm excited to present the results of our study that aims to capture the awesome thrill of Porsche's first 'supercar' while reimagining its performance and refinement and collaborating with owners to take both to new heights. I believe it's a fitting tribute to a car that changed my life and many others."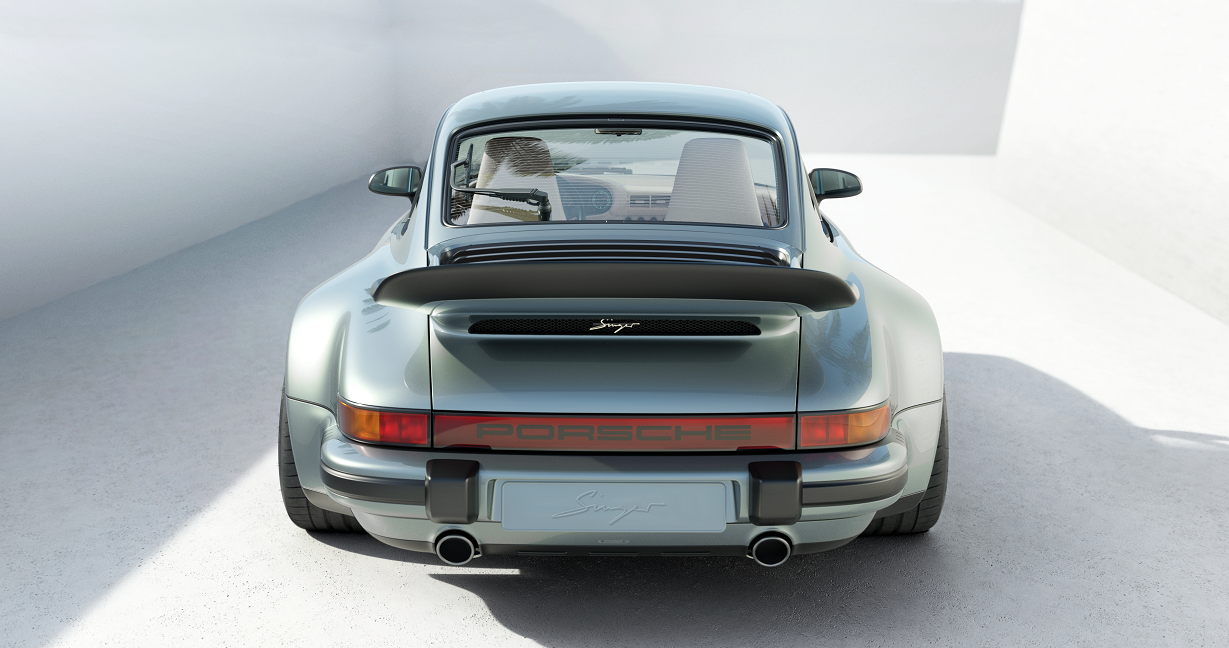 The car featured here, in Wolf Blue, shows a Porsche 911 reimagined by Singer, specified by its owner using the results of the Turbo Study to reflect a 'personal vision'. This owner has pursued a focus on high-performance, luxury grand touring capabilities, with the car featuring a lightweight carbon fibre bodywork in Wolf Blue, a 3.8L twin turbocharged, intercooled flat-six engine that developed over 450bhp. The power may be tailored to each owner's specification, says Singer. The engine is mated to a six-speed manual transmission, with rear-wheel-drive and touring-focused suspension. Braking system is carbon-ceramic.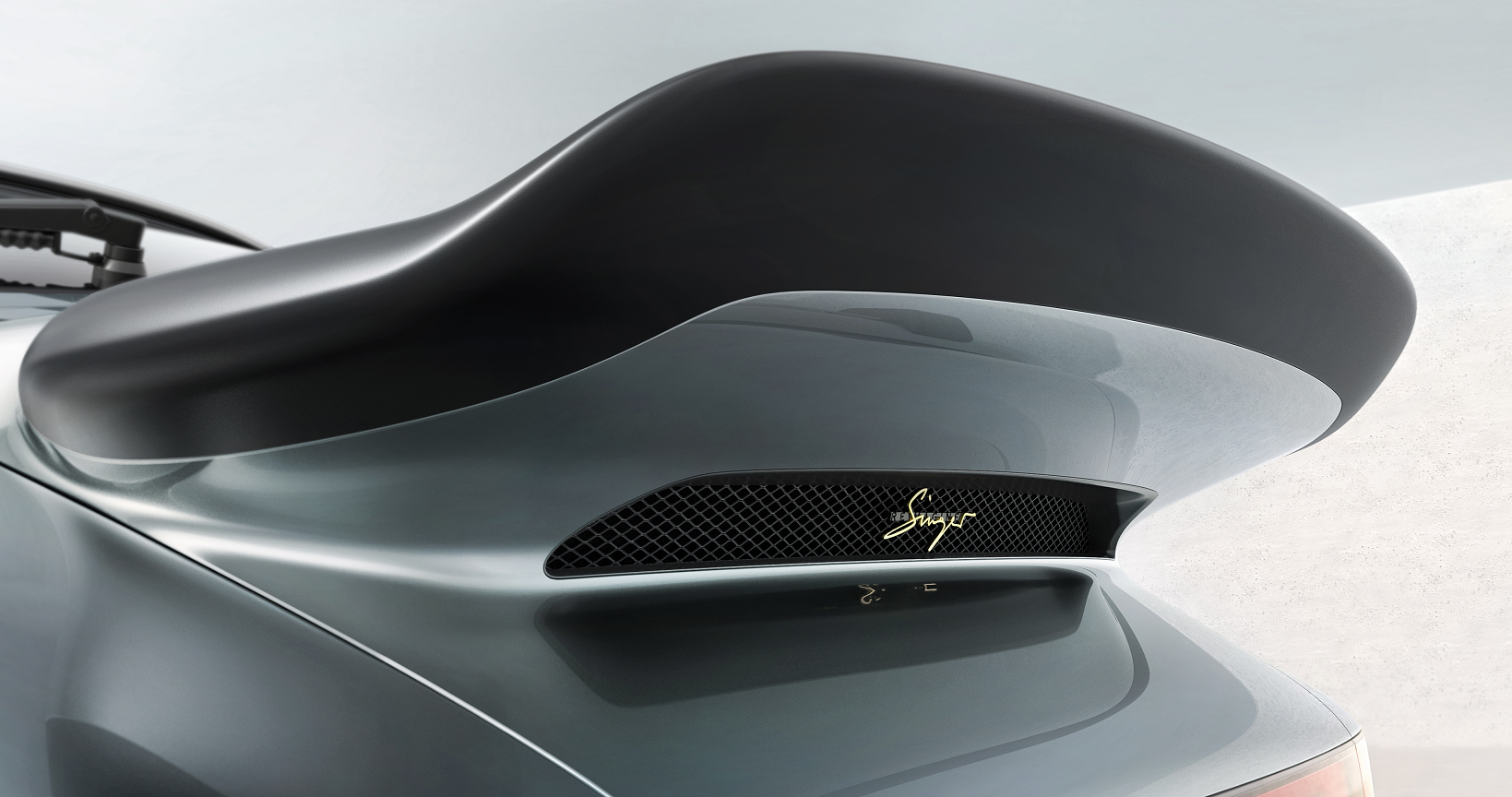 The interior of this car is in Malibu Sand with Black Forest wood accents, and features electrically adjustable, heated seats, and air-conditioning. Customers can opt for heated, electrically adjustable seats and cruise control for greater comfort during cold-climate driving and for convenience on high-speed road networks.
Taking the Type 964 generation of air-cooled cars as its starting point, the Singer engine features twin turbochargers with electric wastegate. Bespoke air to water intercoolers are mounted inside the intake plenums. The 'shark fin' on the rear fender is reimagined as an intake and supplies cold air to the engine bay to optimize combustion and cooling performance.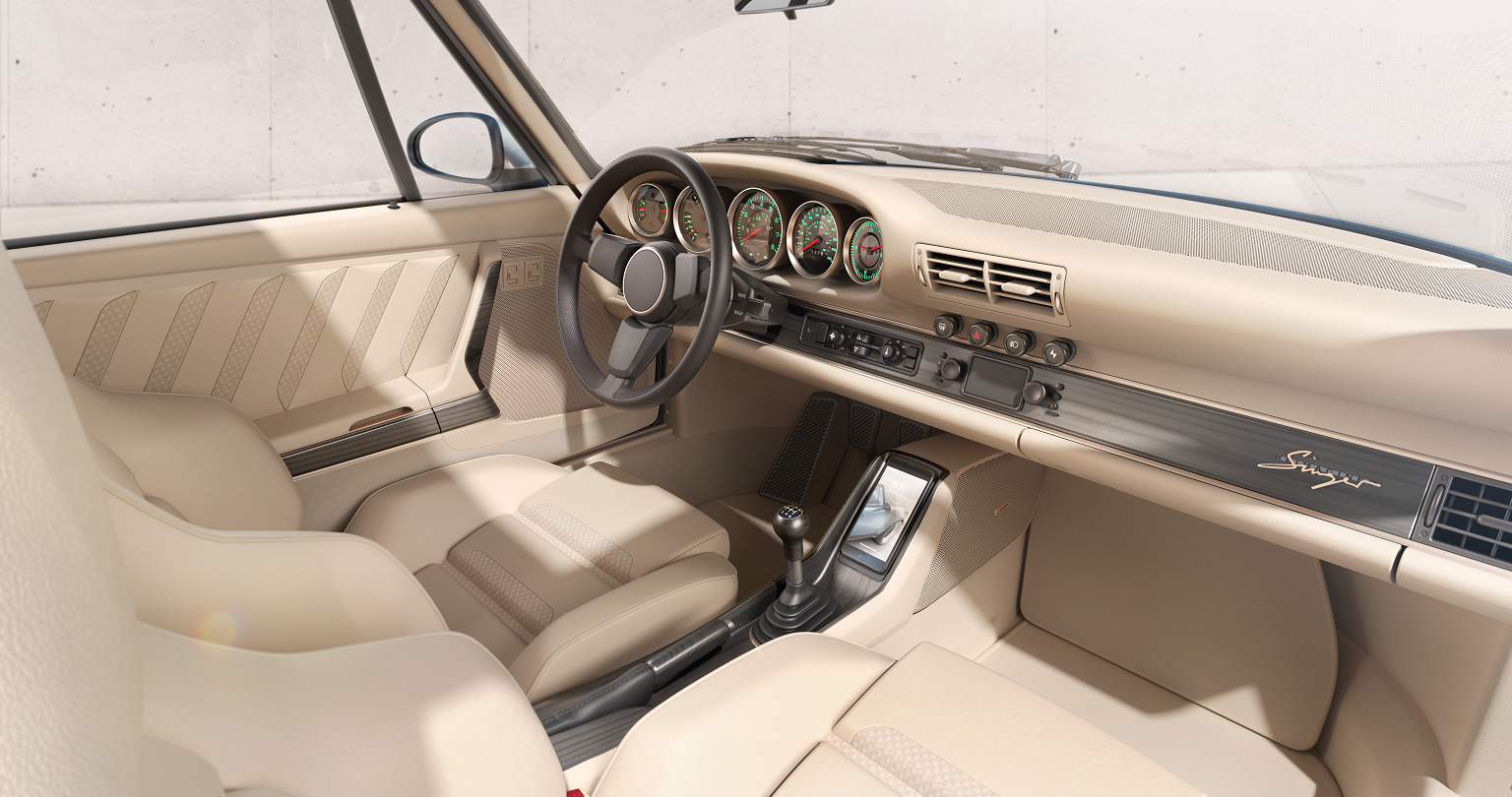 The body is all new as it is in bespoke carbon fibre. While inspired by the turbo cars of the mid-1970s, the bodywork is reimagined to optimize aesthetic and functional performance. Of course, the carbon fibre reduces mass and enhances stiffness, which should contribute to improved dynamic responses.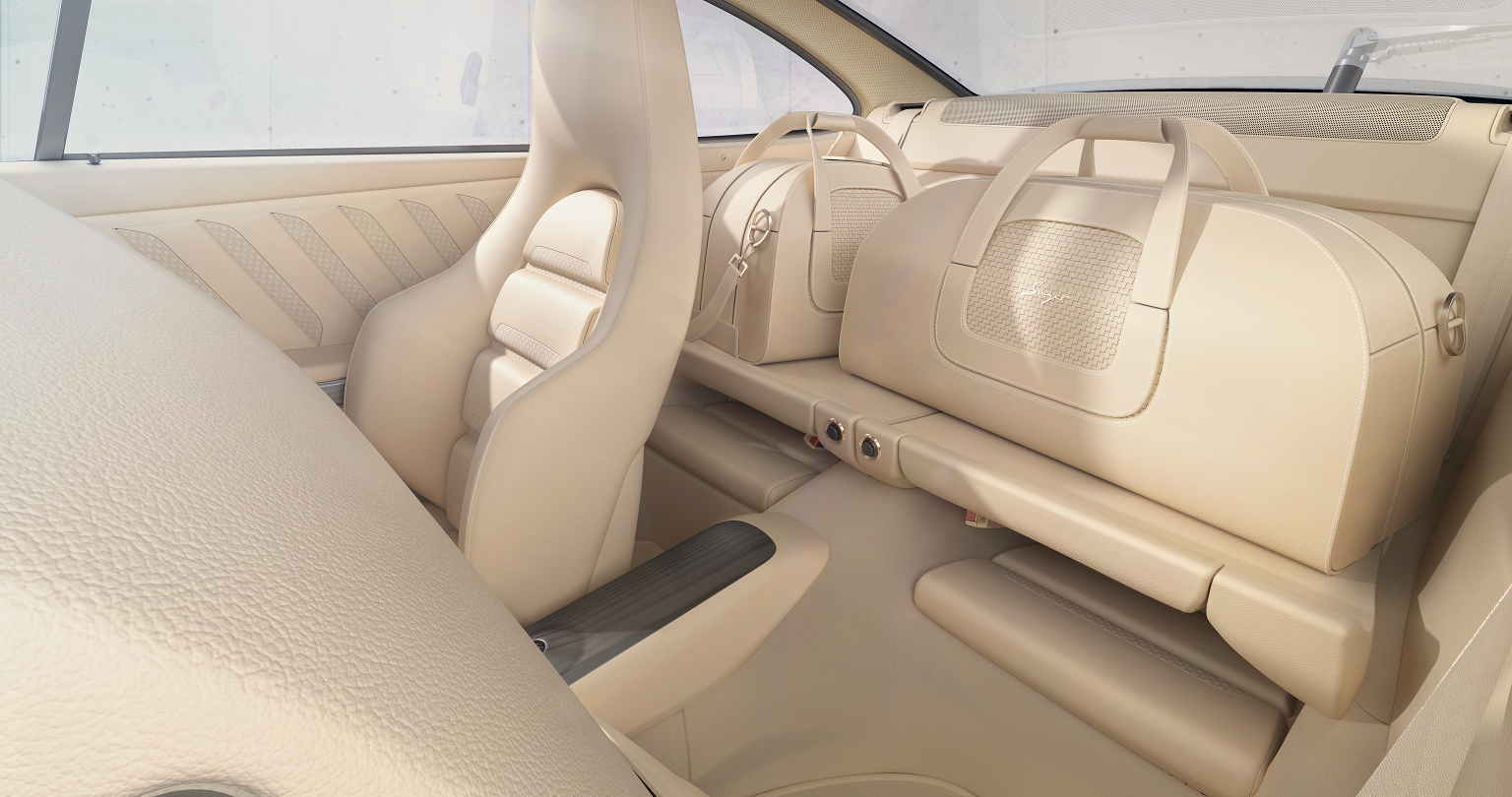 Apparently, a higher power output (beyond this car's 450bhp) may also be specified by the owner. If a more overtly sporting focus is preferred, a sports exhaust system and suitable damping characteristics can be tailored too. The 'collaboration' between Singer and owner enables all points in between, from refined grand touring to sports focus, to be accommodated.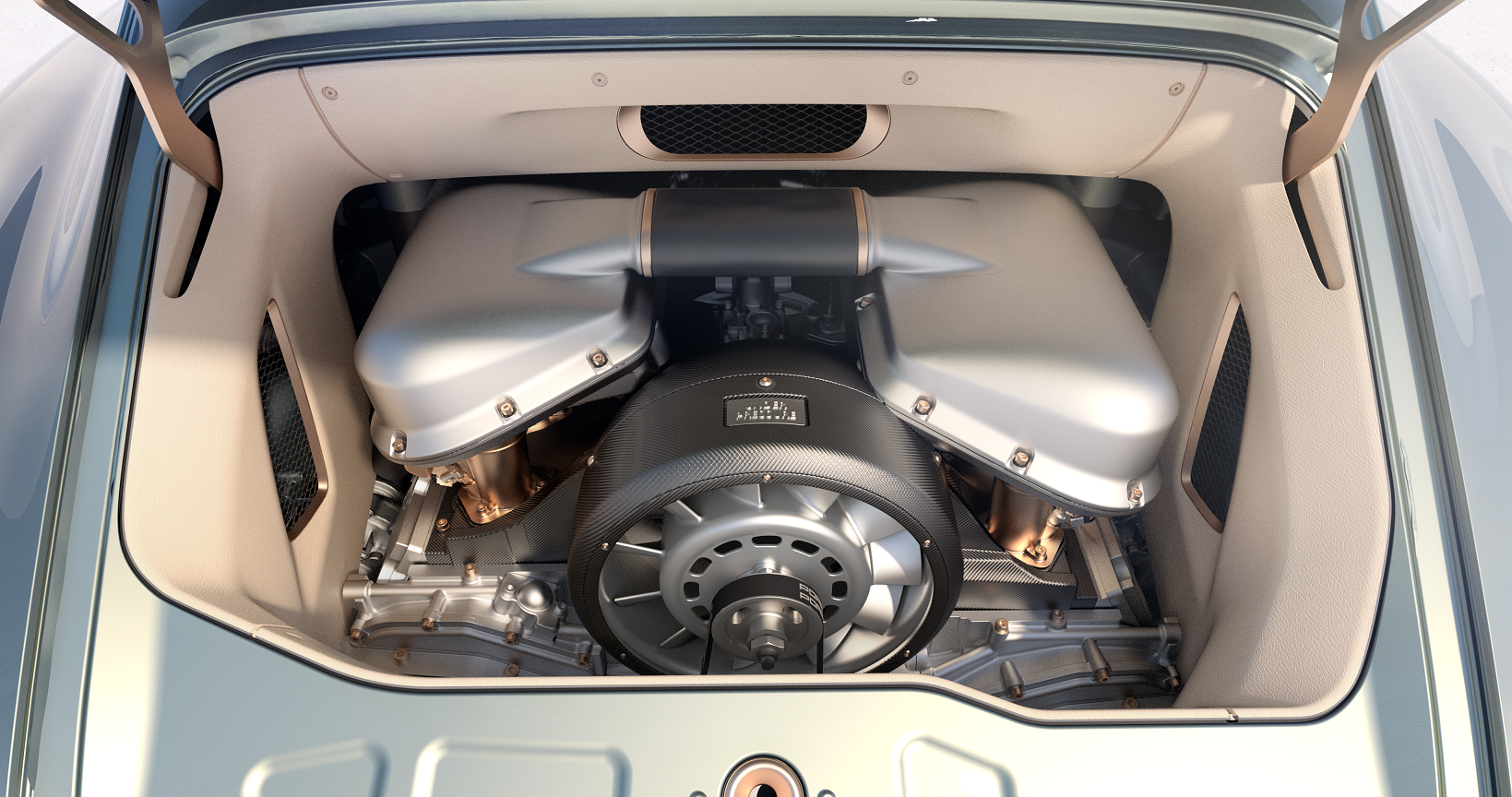 Prices for restorations enabled by the Turbo Study are dependent on the specification requested by the car's owner. We are sure it will cost an arm and a leg… and some more.
---
---
Comments
Sign in or become a deRivaz & Ives member to join the conversation.
Just enter your email below to get a log in link.