A Time Capsule Of Circa 1915 Automotive Memorabilia
Images: John Milne
About 30 years ago when my brother Jim lived in Merrickville, a small town near Ottawa, a friend gave him a stack of automotive literature in mint condition, dated around 1915, that he had discovered in his attic. It was a treasure trove of literature, mostly Ford items, that illuminated how dynamically the automotive industry had developed within just 11 short years since the first 1904 Ford cars were built in Windsor Ontario; soon to become not only the 'Heartland' of the Canadian automobile industry, but by the end of the 1920s, Canada was the second largest car manufacturer in the world exporting 50 percent of its production.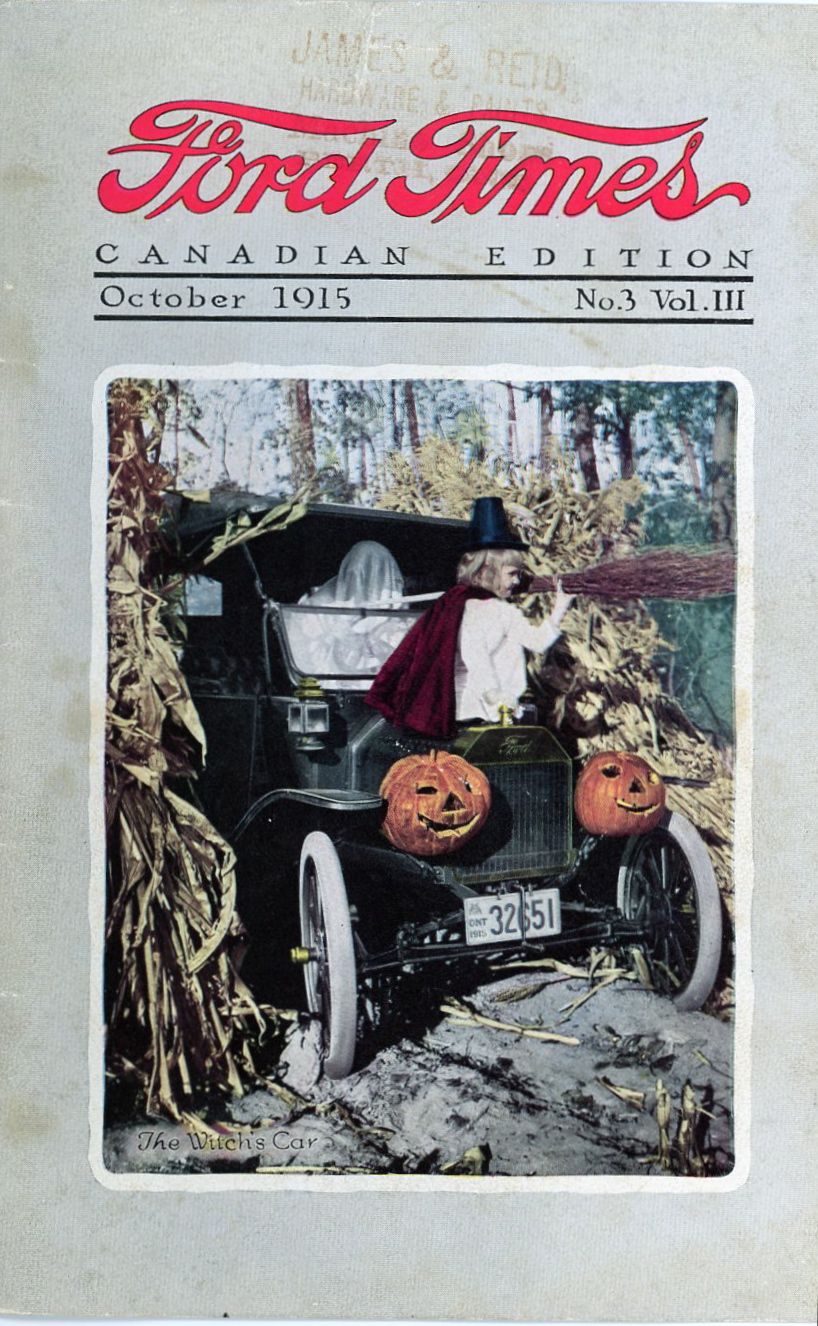 In researching the history of this remarkable period of development, I discovered that most of the older American cars that I have seen when I have traveled to India were built in Windsor, just 12 miles from where I grew up in the small town of Essex, and that my family's first car, a 1904 Ford Model C, with my Great Grandmother Celinda-Jane Milne driving, was also India's very first Ford car.
Most has been either given away or sold, but their images have been scanned so I'm still able to enjoy and share.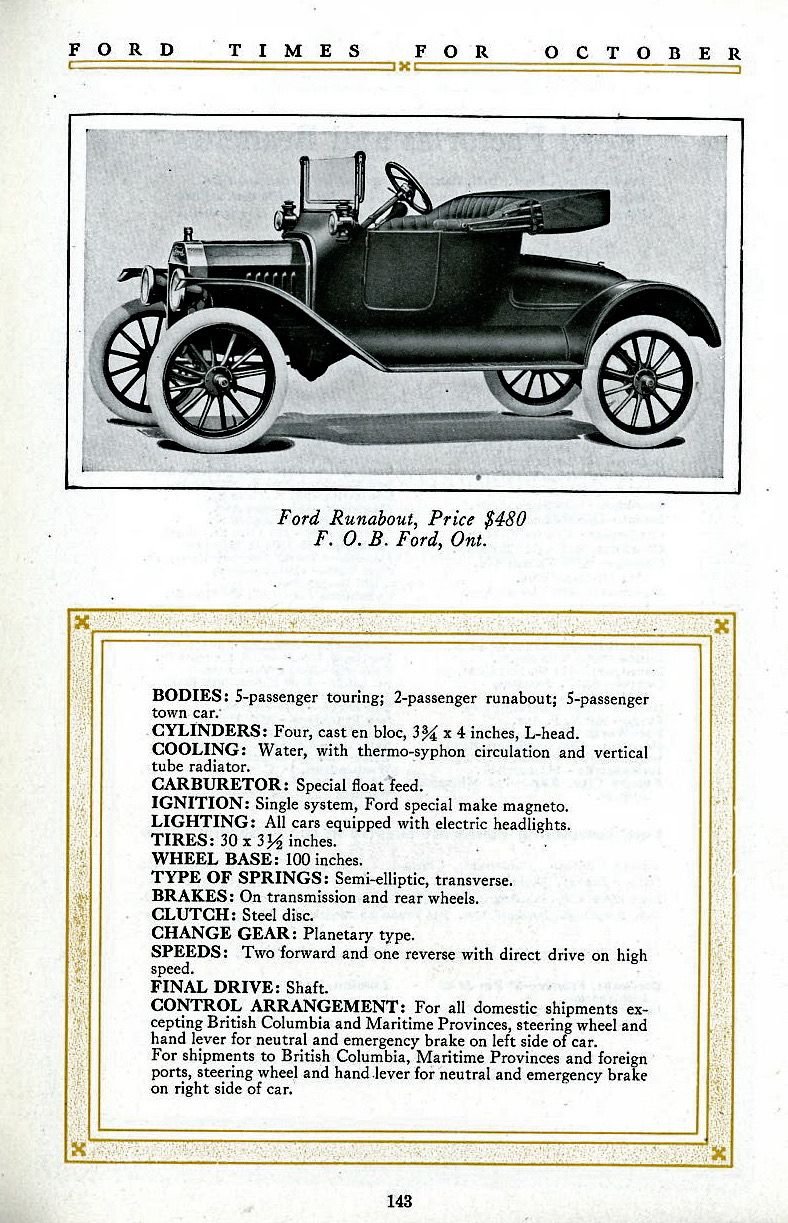 Most of the collection was sold to our cousin Wes Thompson Jr., who has one of the largest Vintage, Classic Car and Fire Engine collections in Ontario and lives in Blenhiem Ontario where RM Auction's HQ is located. His pride and joy, his father's 1927 Packard, was given to Charles Lindberg by the Mayor of New York and is currently on loan to the 'Canadian Transportation Museum and Heritage Village', located just outside Essex. Do check out their website.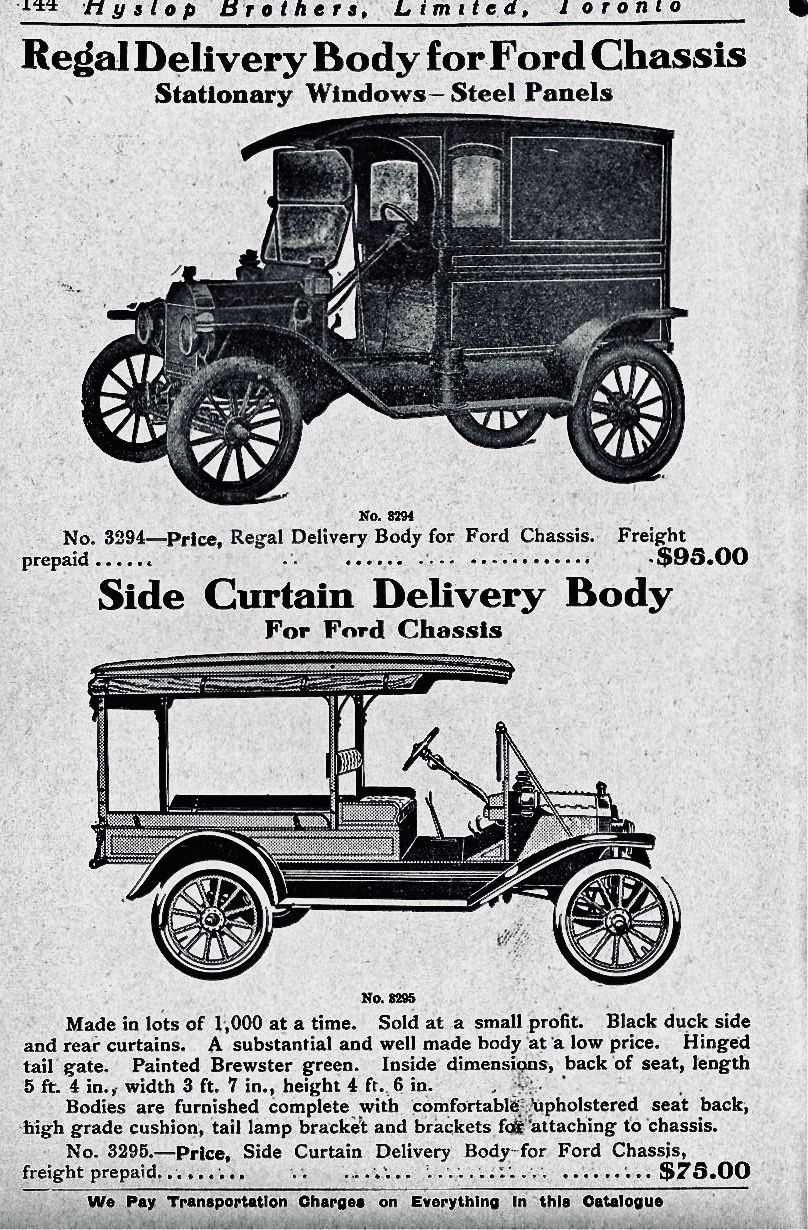 In 2015, I sent Wes an email with the list of items that Jim was offering for sale, which included the McLaughlin 1916 sales brochure 'City Living & Liberty'. Wes immediately responded with a photo of his recently acquired 1916 Buick D-45 pictured in the brochure!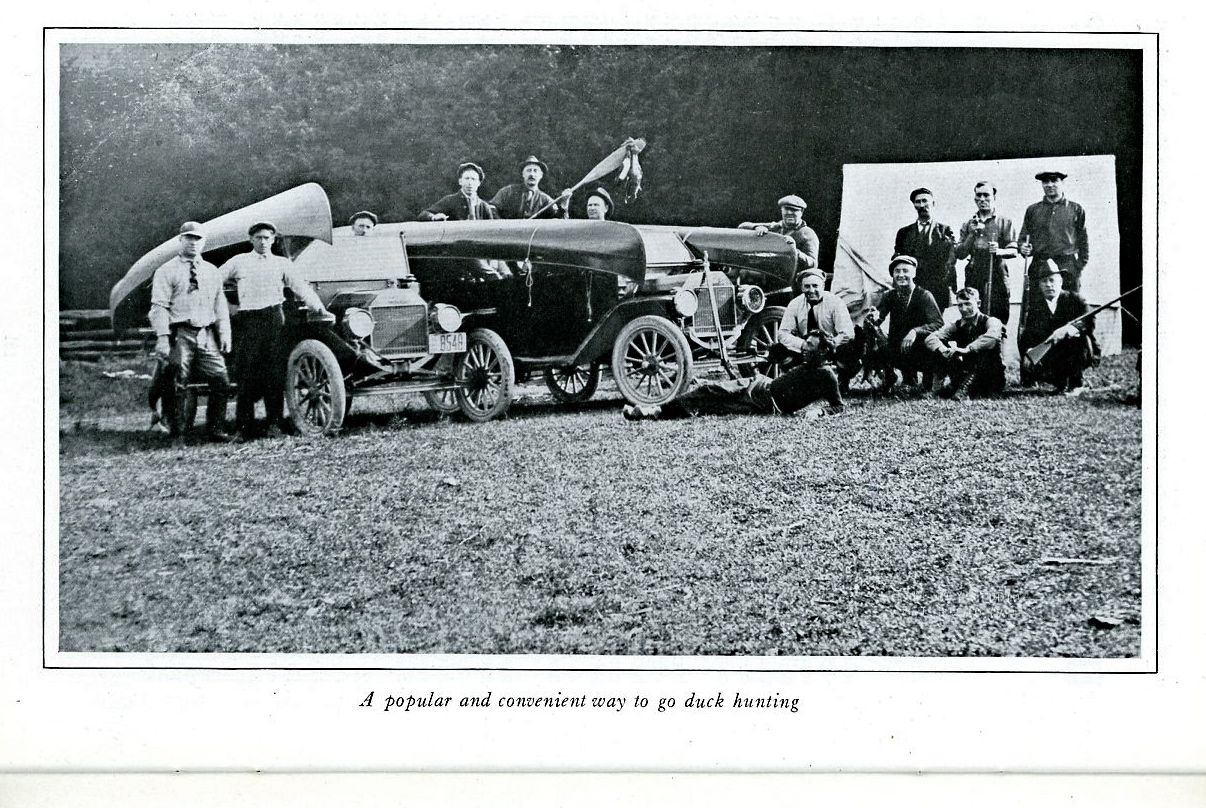 The fire engine behind, Wes had driven back from Philadelphia with a friend steering the back-end. He's currently into brass cars and vintage fire trucks.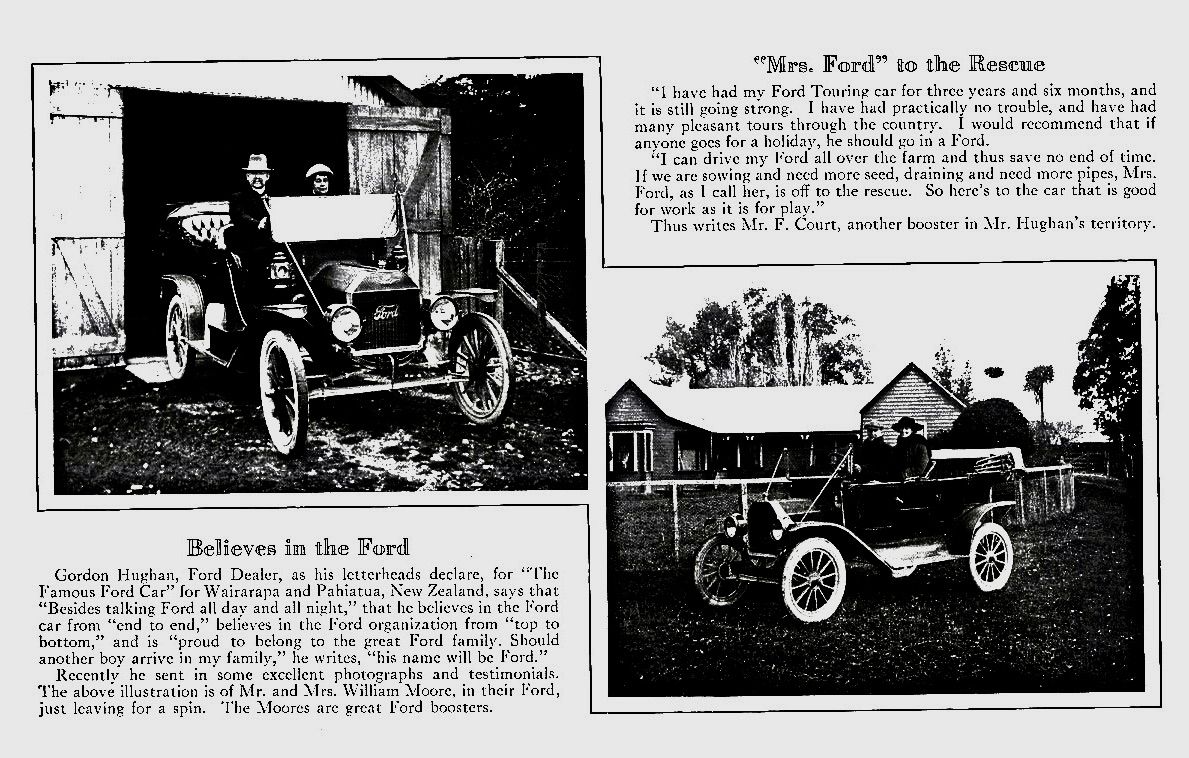 The McLaughlin Carriage Company, founded in 1867 and located in Oshawa about 20 miles east of Toronto, was by 1901 the largest carriage works in the British Empire producing over 25,000 carriages with over 140 different models. The son, Colonel 'Sam' McLaughlin became interested in manufacturing automobiles and formed The McLaughlin Motor Company Ltd. in 1907, and shortly entered into a 15 year contract to purchase drive trains from Buick Motors in the U.S., with his cars to be sold under the brand name 'McLaughlin'.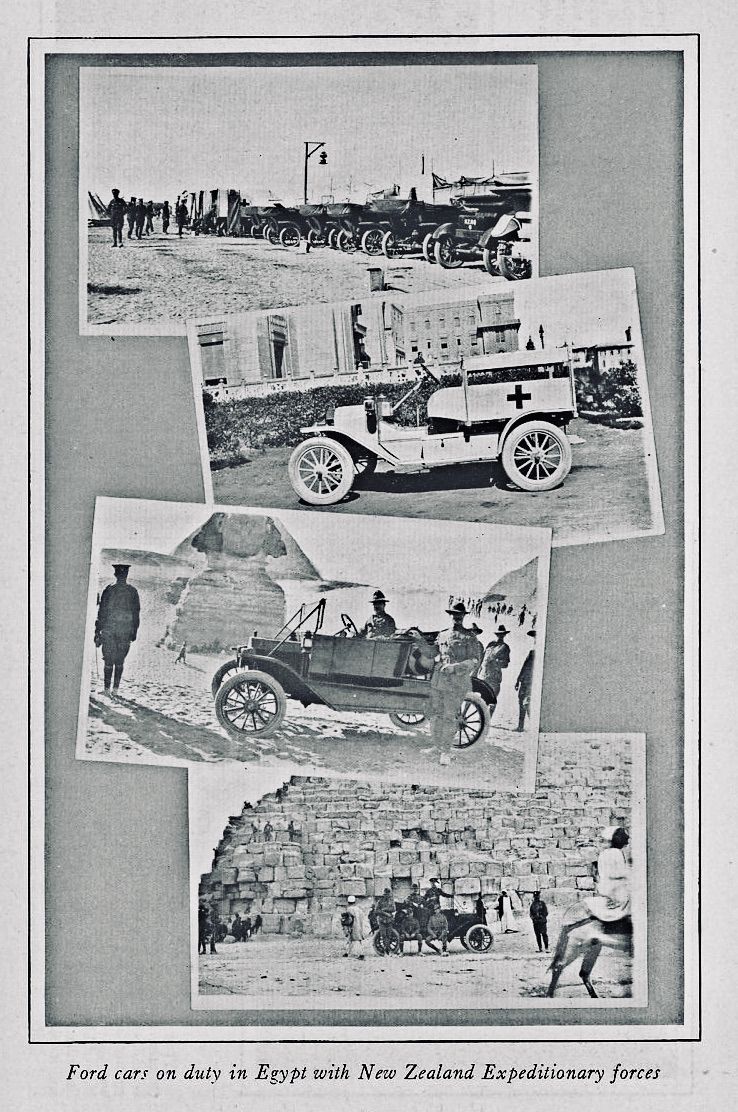 In 1908, McLaughlin produced 154 vehicles and by 1914 had built about 1,100 of his cars and then in 1916, started building Chevrolet cars for General Motors (GM).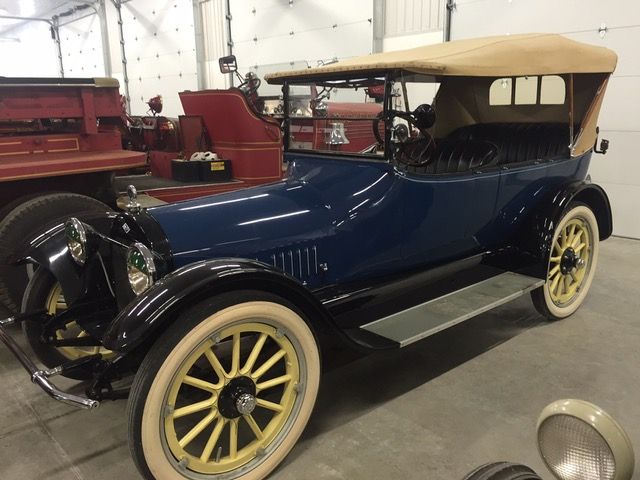 In 1918, General Motors of Canada Ltd. with Sam McLaughlin as Director and Vice-President, purchased McLaughlin and Chevrolet Canada, and spent $10 million building a plant in Walkerville (Windsor) to build other GM cars.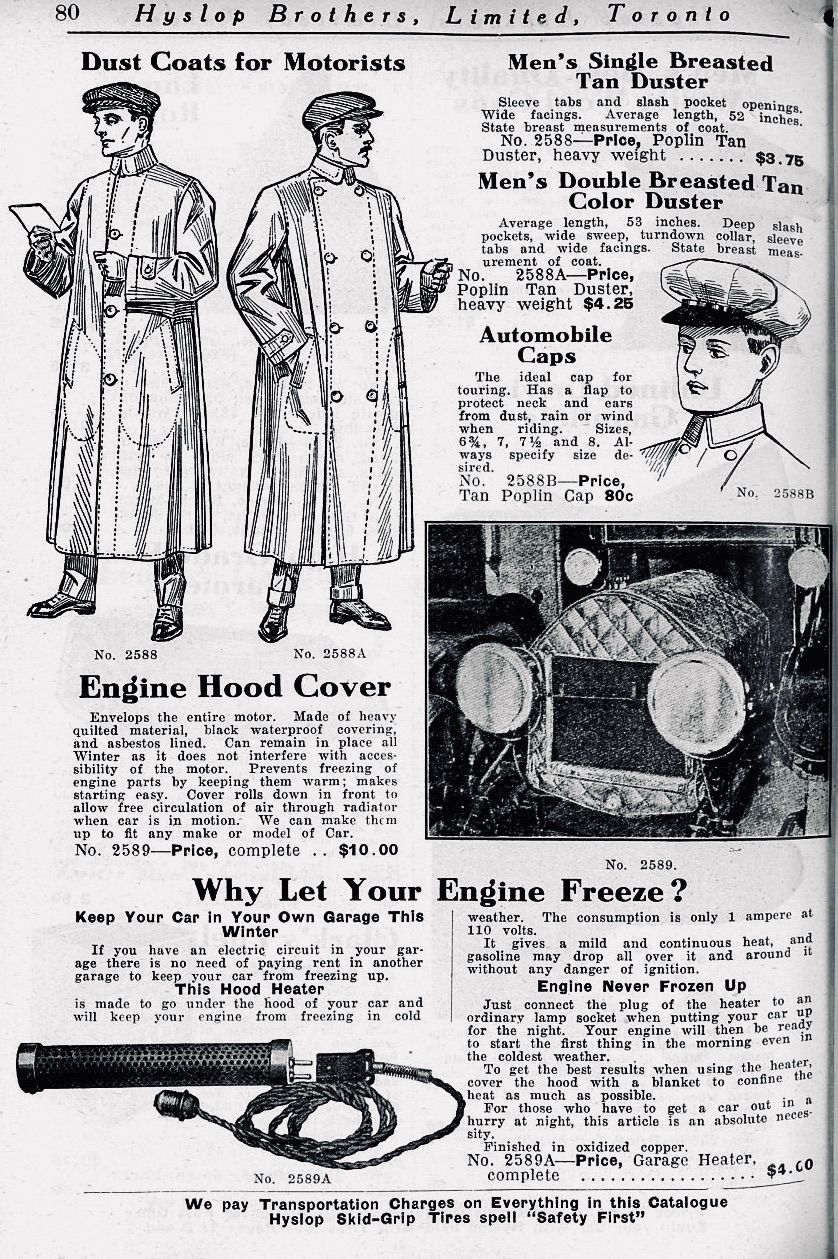 In 1923, all their cars were named 'McLaughlin-Buick' until 1942, and then simply named Buick. 'Sam' McLaughlin was remained Chairman of the board of GM Canada and Vice-president and Executive Director of the parent company until his death in 1972, at the age of 102.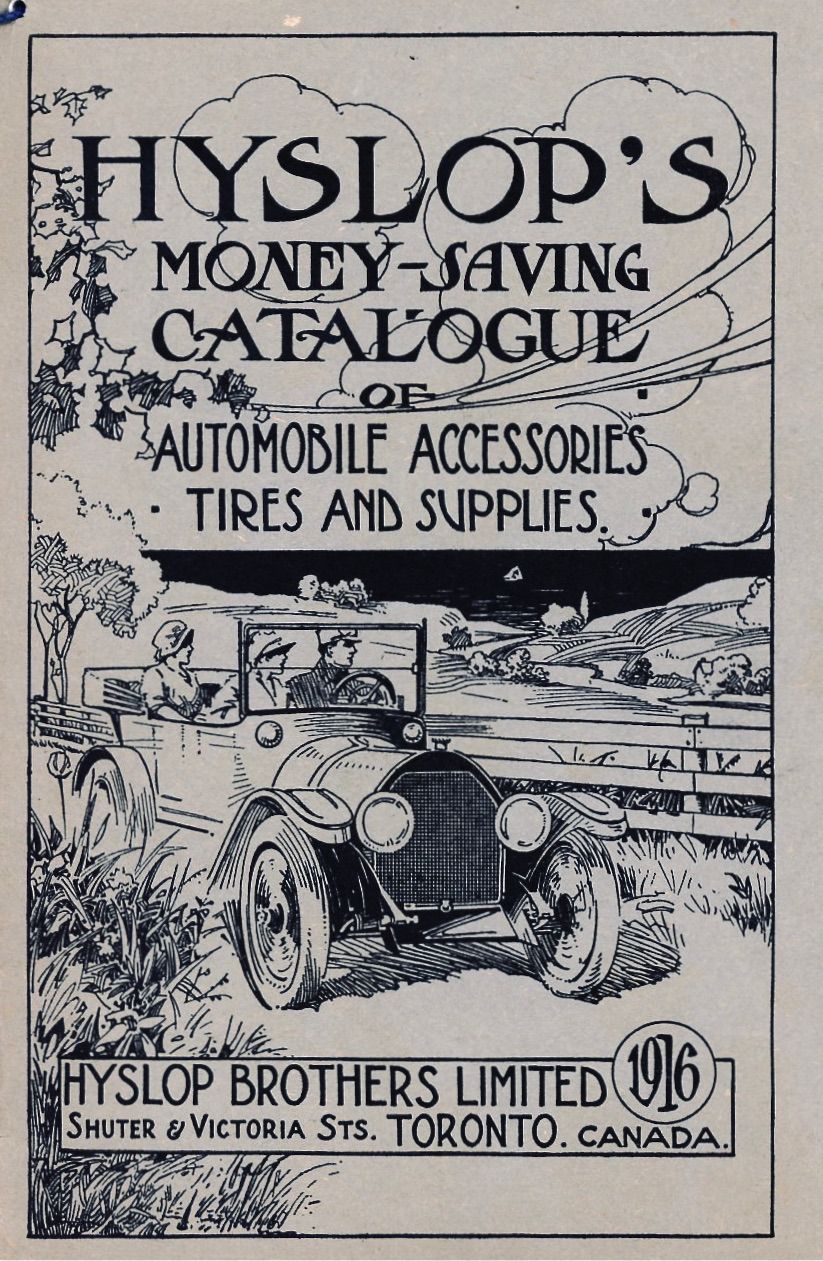 GM has their major Canadian automobile plant in Oshawa, in addition to the 'Canadian Automotive Museum'.  Do check out their website.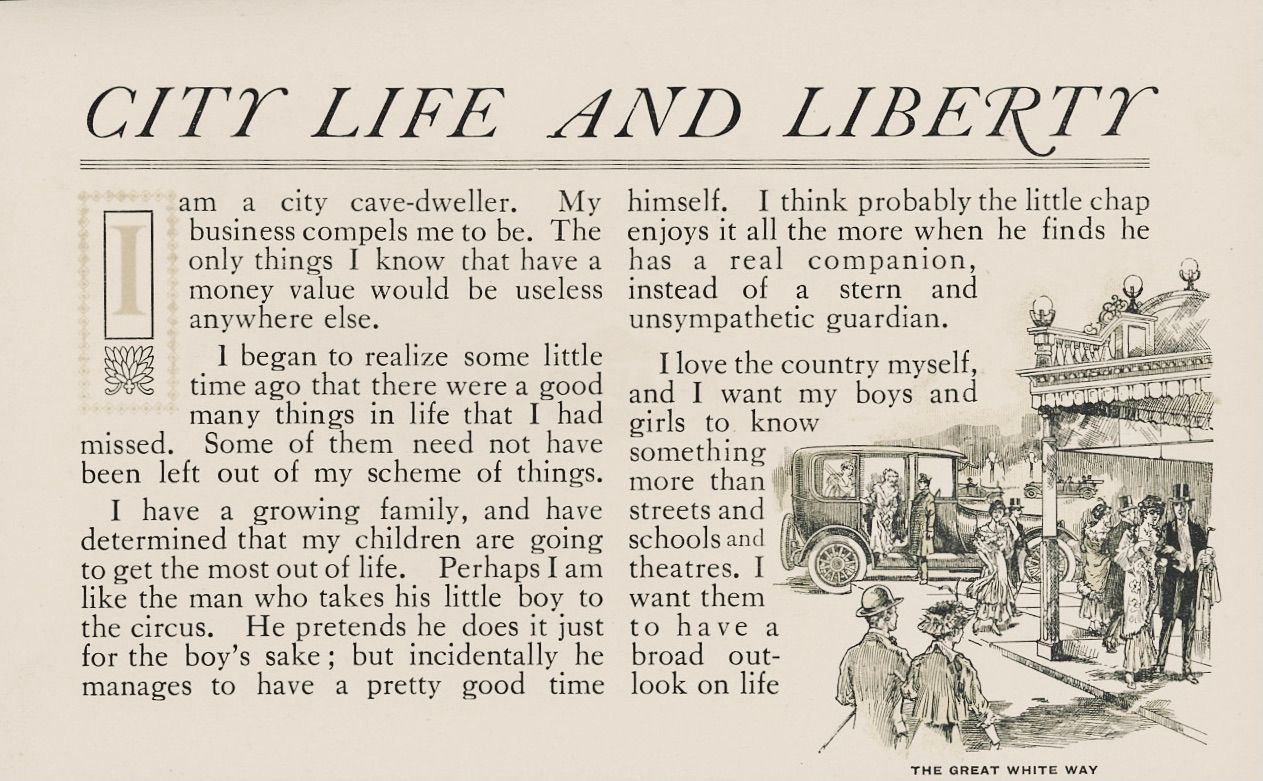 I am continually amazed at the quality and sophistication of the automotive literature produced during these formative years and what day-to-day life was like in Canada, as shown through texts and photos.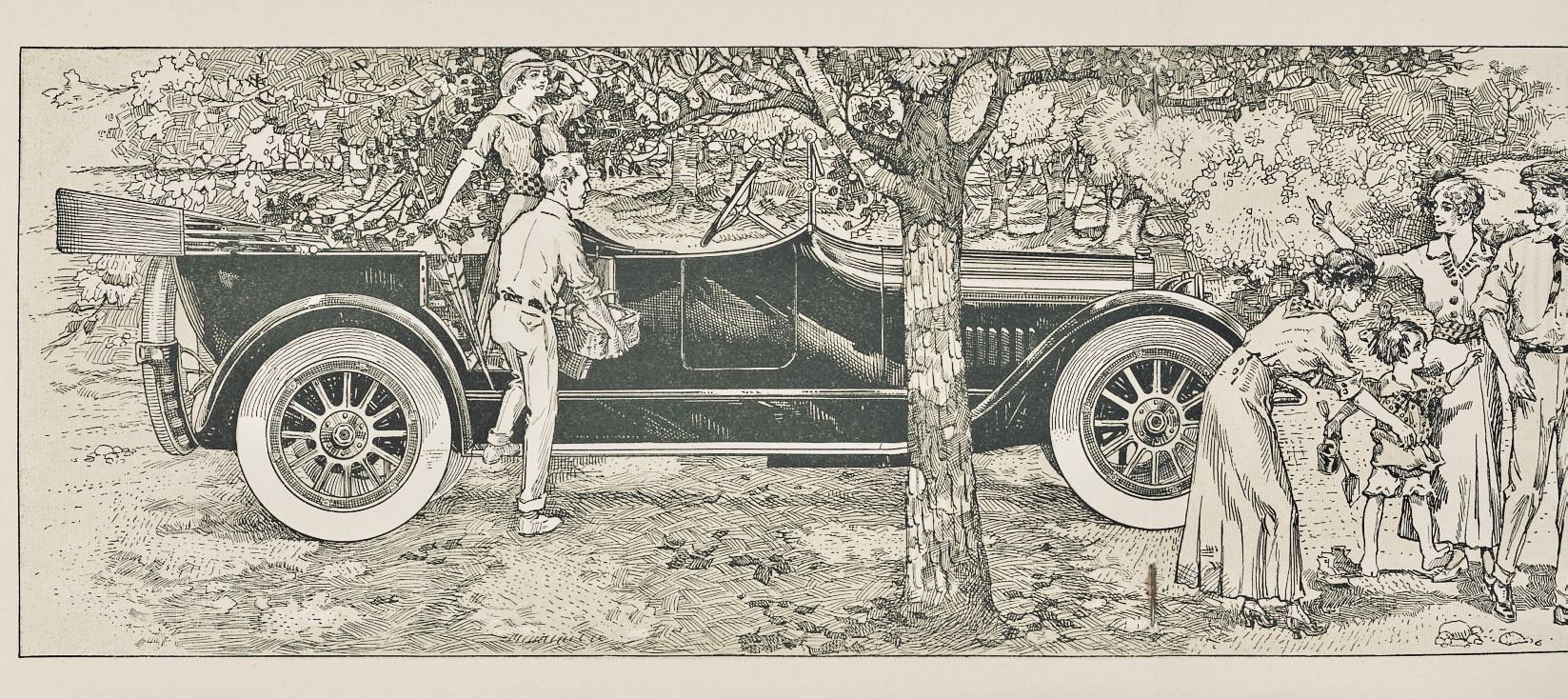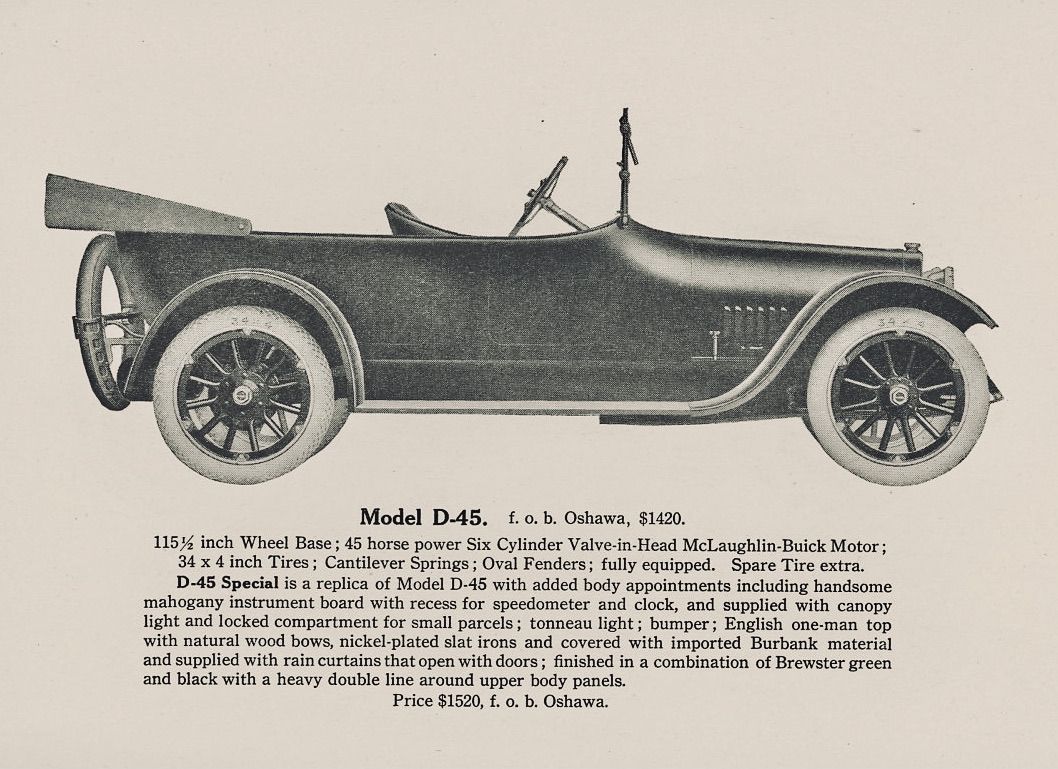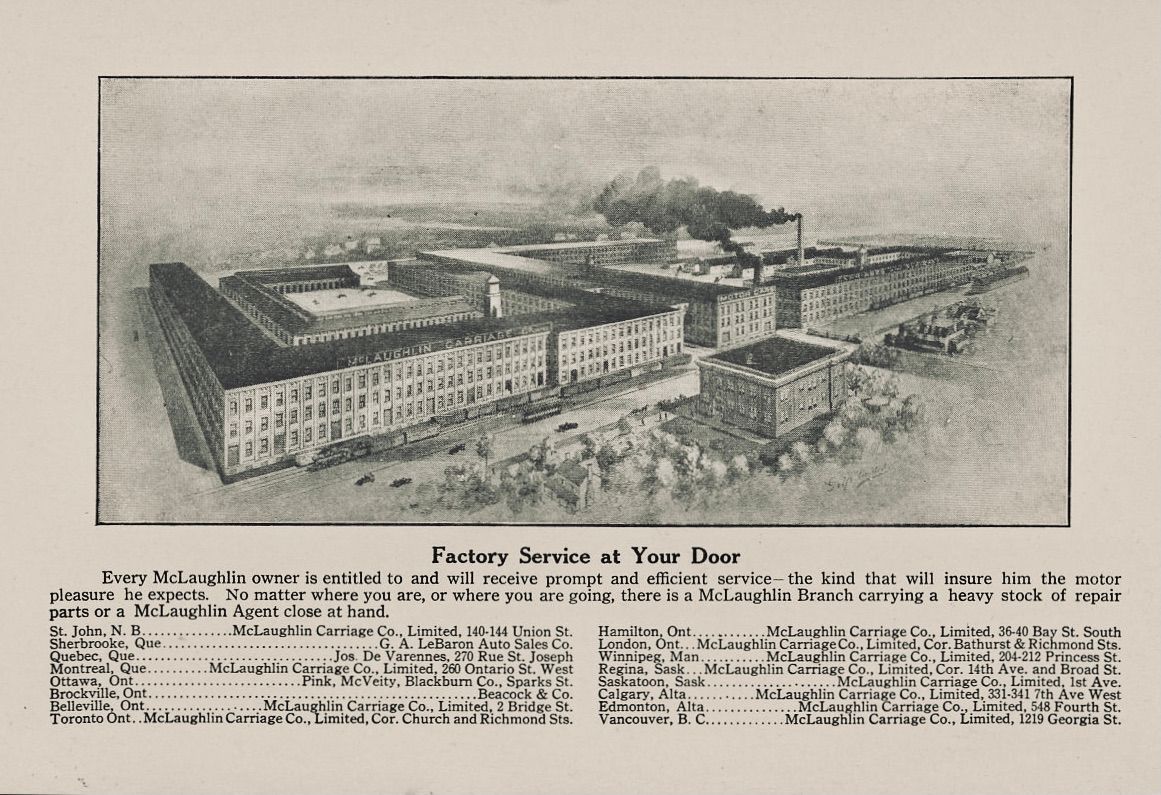 ---
---
Comments
Sign in or become a deRivaz & Ives member to join the conversation.
Just enter your email below to get a log in link.