Bristol 408: Deserving Of More Than A Book
Images: Amberley Books
Anglo-Italian James Nicholls, based in Sydney, Australia is the author of a new title published by Amberley Books in the UK, Bristol 408. This lavishly illustrated paperback book with 100 colour images takes an in-depth look at the 408 model from one of Britain's finest post-war car manufacturers, the exclusive Bristol Car Company, which had its origins in the Bristol Aircraft Company in Filton, near Bristol in the West of England. Bristol Cars had a reputation for hand crafting its vehicles to aircraft standards with exceptional reliability and performance as well as bespoke luxury.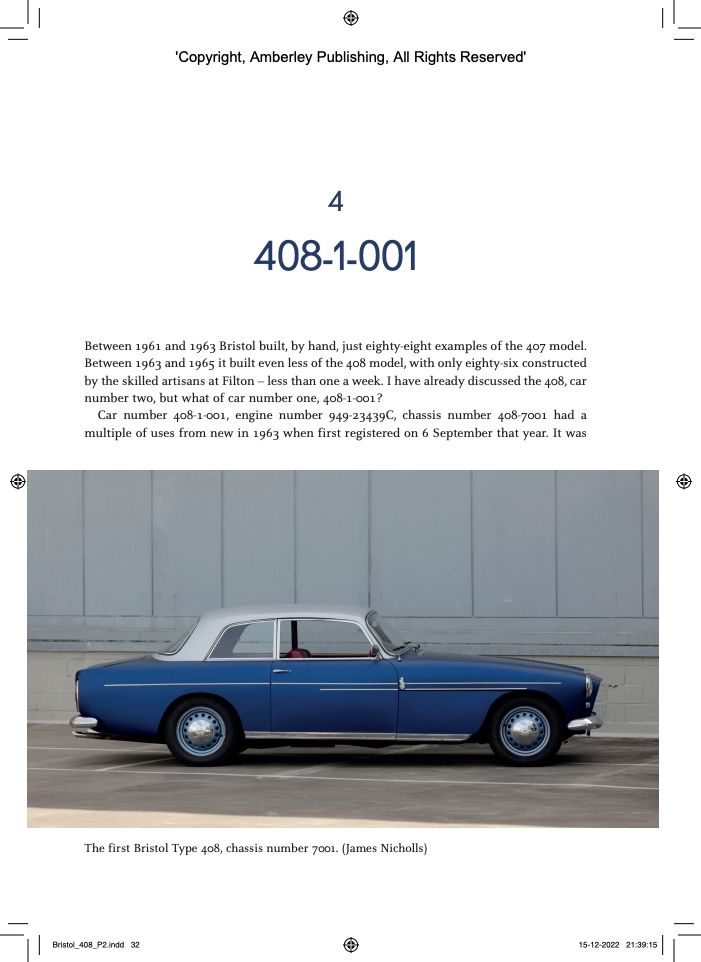 The Bristol 408, first seen in 1963, was no exception and featuring its large V8 engine, linked to automatic transmission, competed against other luxury vehicles such as the Aston Martin DB5 of which it was more expensive and exclusive with just 83 built, whilst being faster than the Ferrari 250 GT 2+2 over a standing half mile, in period.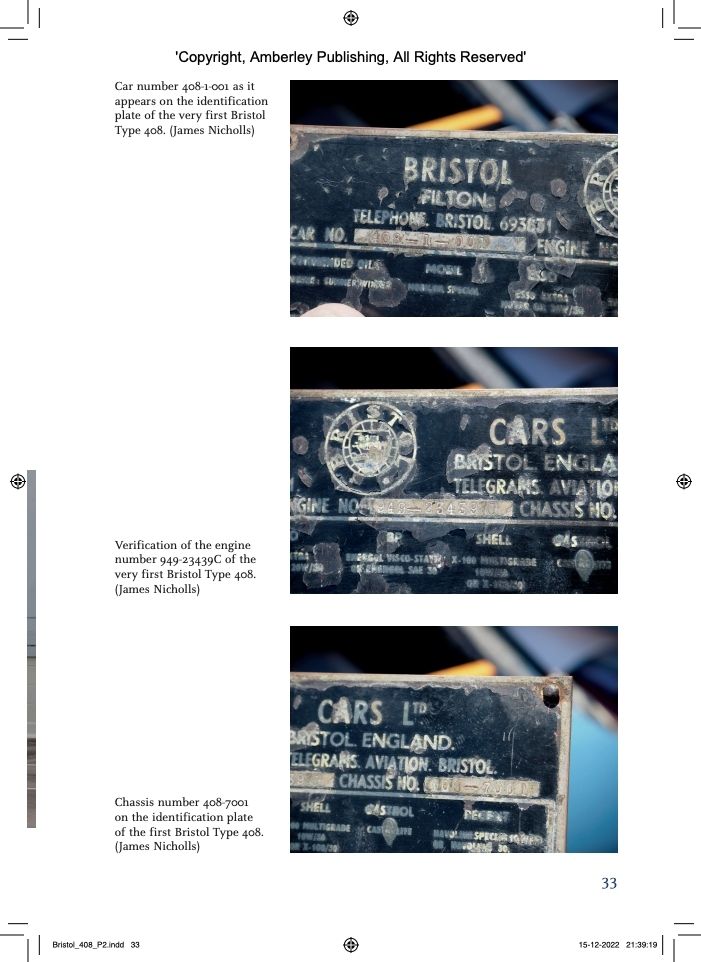 Nicholls certainly knows his stuff, a broadcaster seen on Discovery Channel, his written work has appeared in magazines including Octane and Magneto as well as deRivaz & Ives, whilst he is a founder of the Sydney Harbour Concours d'Elegance as well as being a member of the jury at Chantilly Arts & Elegance, Zoute GP, Valletta Concours, 21 Gun Salute and at the official Ferrari 70th Concours at Maranello.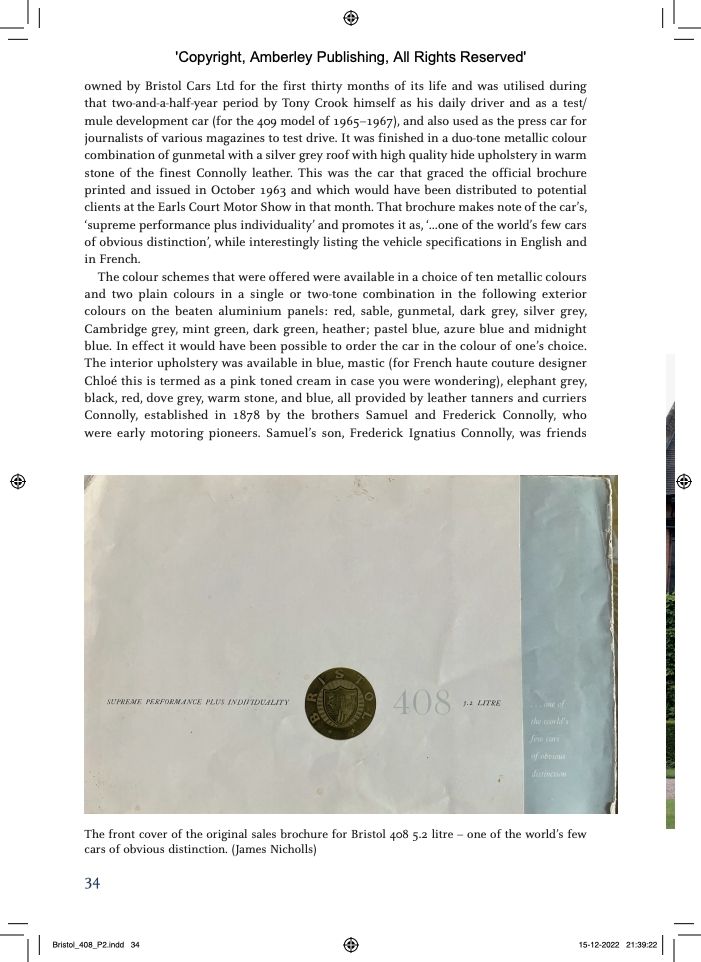 As the owner of the very first Bristol 408, car number 408-1-001 which features prominently in this excellent little book, he is well placed to provide a fascinating insight into not only the 408 but the Bristol marque and its history and place in British motoring.
Each chapter provides interesting, and little-known facts and is well researched and supported by a variety of excellent photographs which in the main have been taken by the author himself. The first chapter provides an introductory background on the founding of Bristol and the models which influenced and preceded the 408.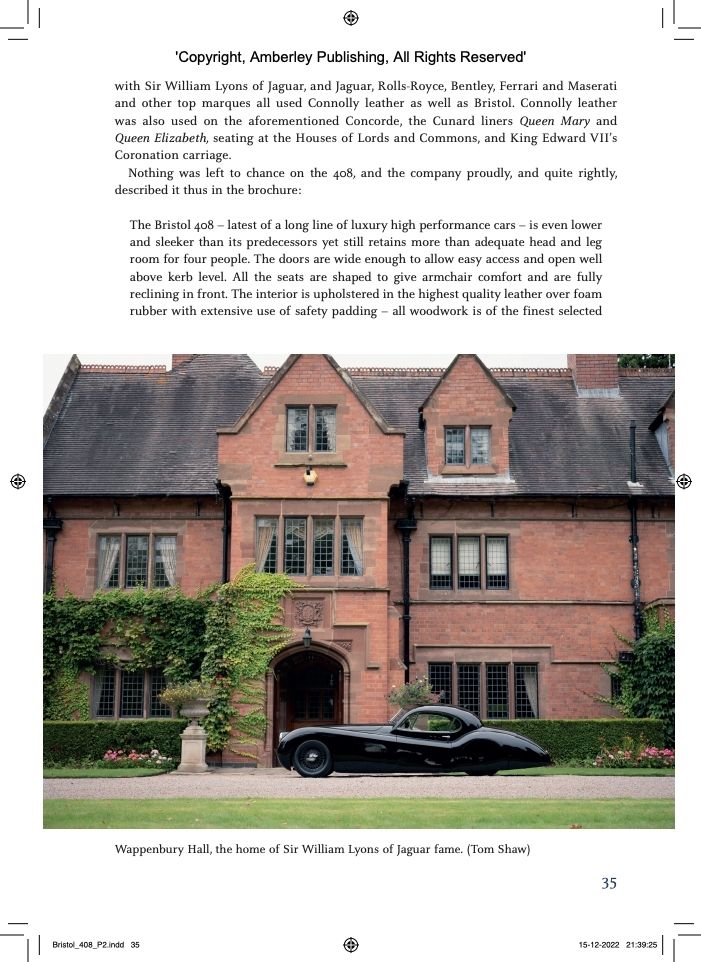 Chapter 2 looks at the American V8-engined cars starting with the 407 which followed the excellent 6-cylinder Bristol engine models that had been so successful after WW2. Chapter 3 looks at the influence that the mercurial racing driver Anthony Crook had on the Bristol company, whilst Chapter 4 takes an amazing in-depth look at car number 408-1-001 and all of its idiosyncrasies and innovative features as well as its early life when utilised by Crook and the Company in developing their next model (as does the next chapter also).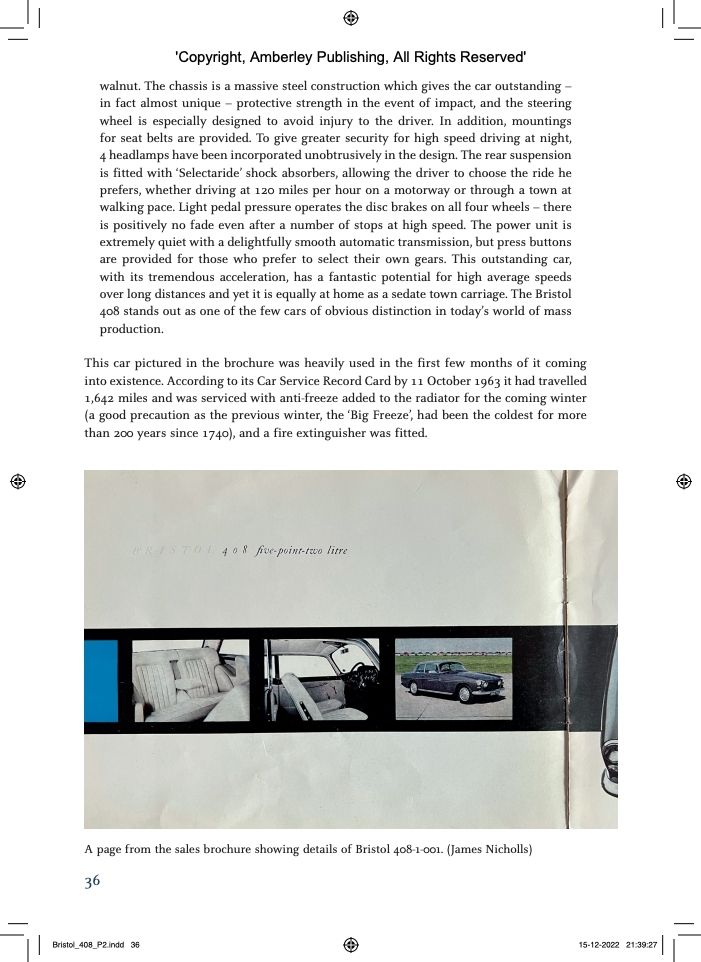 Chapter 6 continues the theme looking at this first car which was also the press car and appeared in various magazines when launched and which are detailed therein. The following two chapters take a look at how the car came into the author's possession and its subsequent restoration by one of the world's finest award-winning coachbuilders.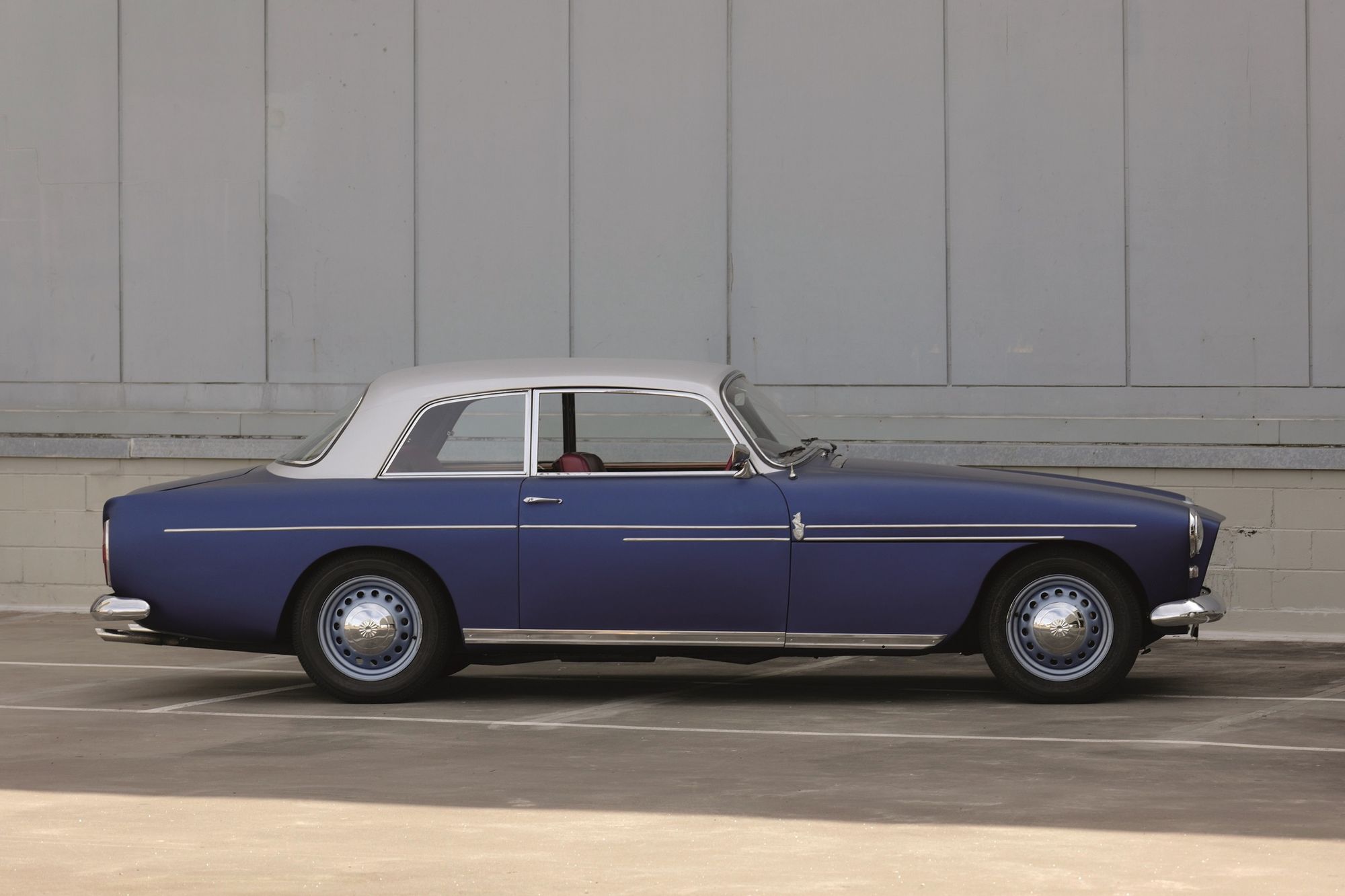 The final two chapters of the book look at the design details of the 408 and then what followed this model which Nicholls sees as the high point of the manufacturer's output, and then the Company's demise.
Written with a light touch and with reference to what was happening around it at the time, Bristol 408 certainly tells the full story of this exceptional automobile placing it in its social and historical context whilst also providing enough technical detail and anecdotes to keep the discerning reader more than content.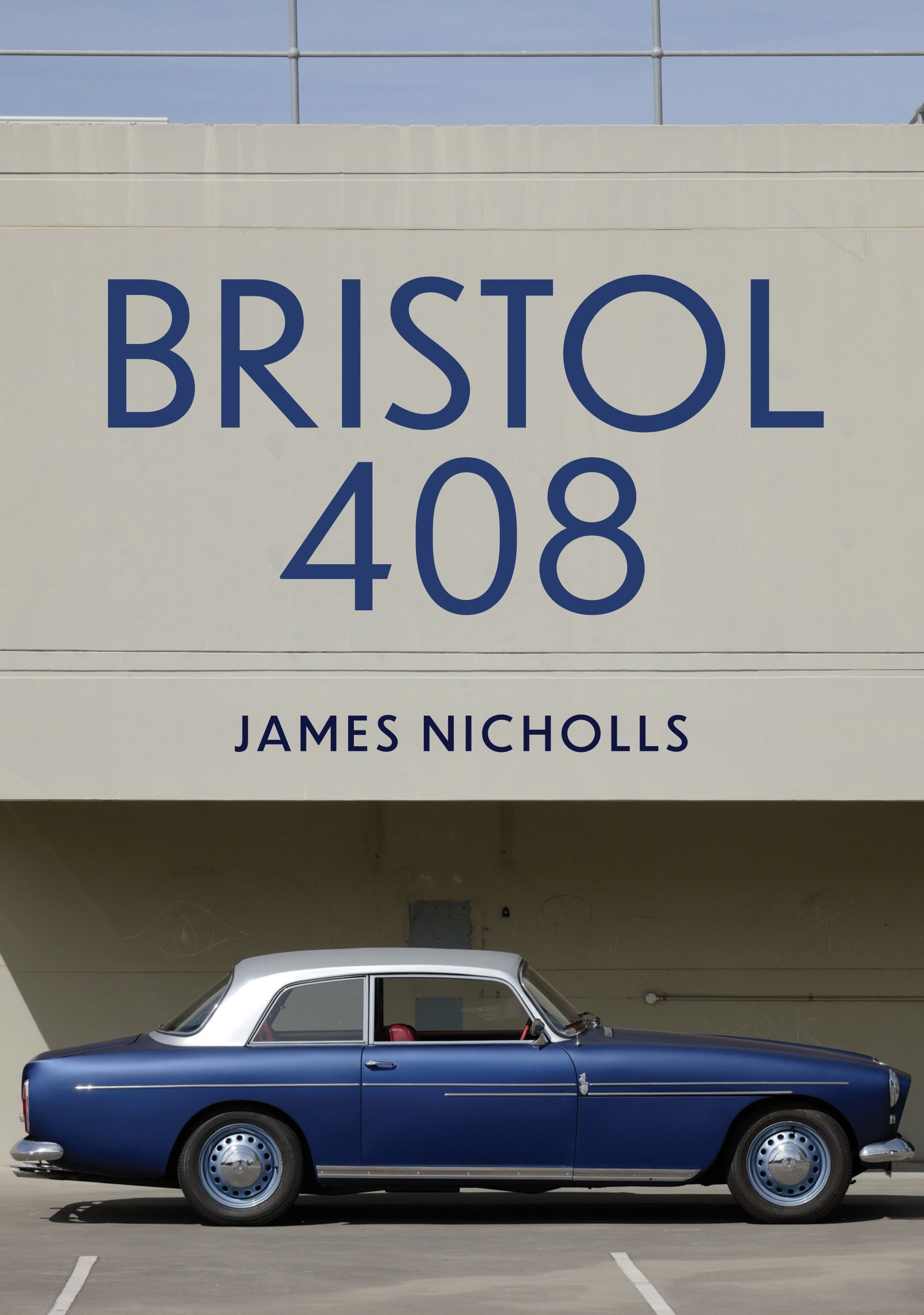 Referencing James Bond, Malcolm Campbell, William Lyons, Roger Moore, Clark Gable, Carlo Riva, Peter Sellers, Steve McQueen, P. G. Wodehouse et al, and with photography from around the world of a host of interesting cars, not only Bristol, and even boats, as well as period ephemera, this is a welcome addition to previous works on the marque and an interesting read all round.
---
---
Comments
Sign in or become a deRivaz & Ives member to join the conversation.
Just enter your email below to get a log in link.