Ettore Bugatti: The Man & Legend
Images: Artcurial, Pallavi Naskar & Gautam Sen
This story should have been written exactly a year ago to commemorate the 140th anniversary of the birth of one of the greatest personalities in the world of automobiles: Ettore Bugatti. But then deRivaz & Ives Magazine did not exist at the time. A year later is not too late either, as every 15th of September is worth celebrating.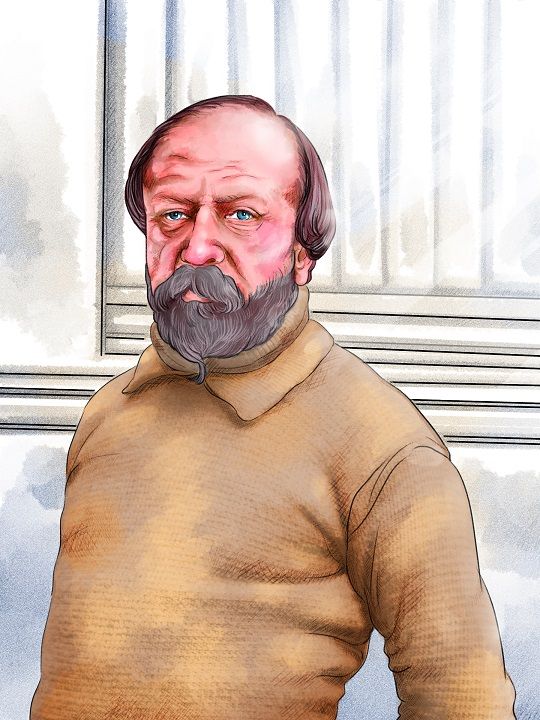 So, it would not be amiss to go back to 15th September 1881, when Thérèsa Lorioli, the wife of a noteworthy Italian artisan and Art Nouveau furniture-maker Carlo Bugatti, gave birth to her second child and first son named Ettore Arco Isidoro Bugatti, in Milan. The older of two boys, Ettore, showed a mechanical aptitude, whilst his younger brother, Rembrandt, had a talent for sculpture, specifically that of animals.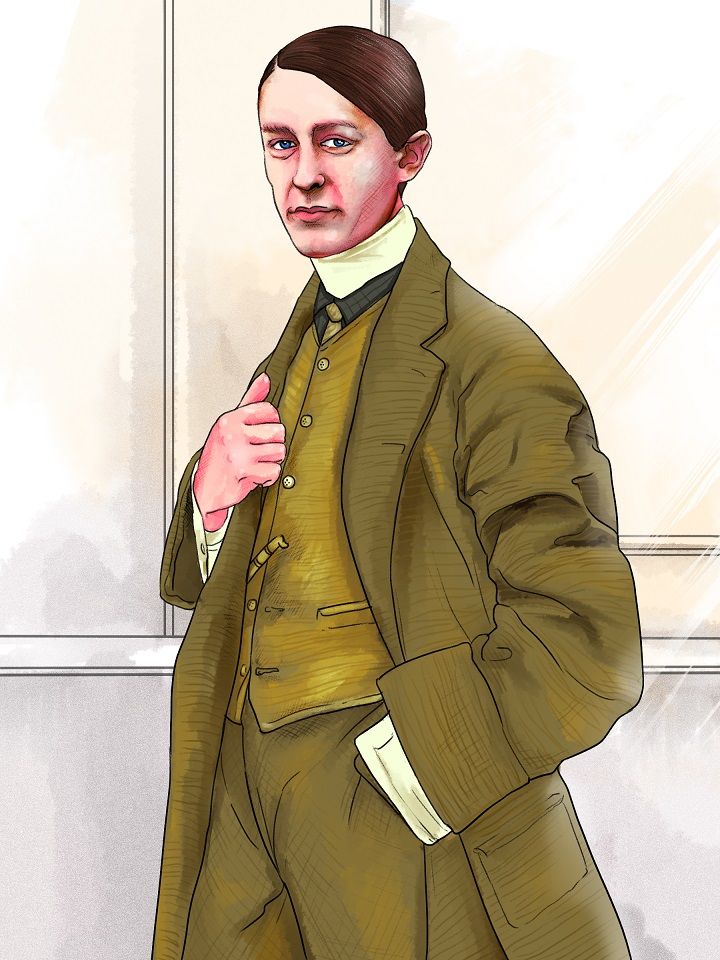 Carlo, Ettore and Rembrandt were three members of a family of artists and designers that came into prominence during the late 19th century. Although it has been claimed that Carlo Bugatti trained at Milan's famous Brera Academy of Arts, and later in Paris' Ecole des Beaux-Arts, there is no supporting documentation on this. In all likelihood he may have studied in an atelier libre, as he appears to have made regular visits to Paris and may have had a studio there during the 1880s and the 1890s.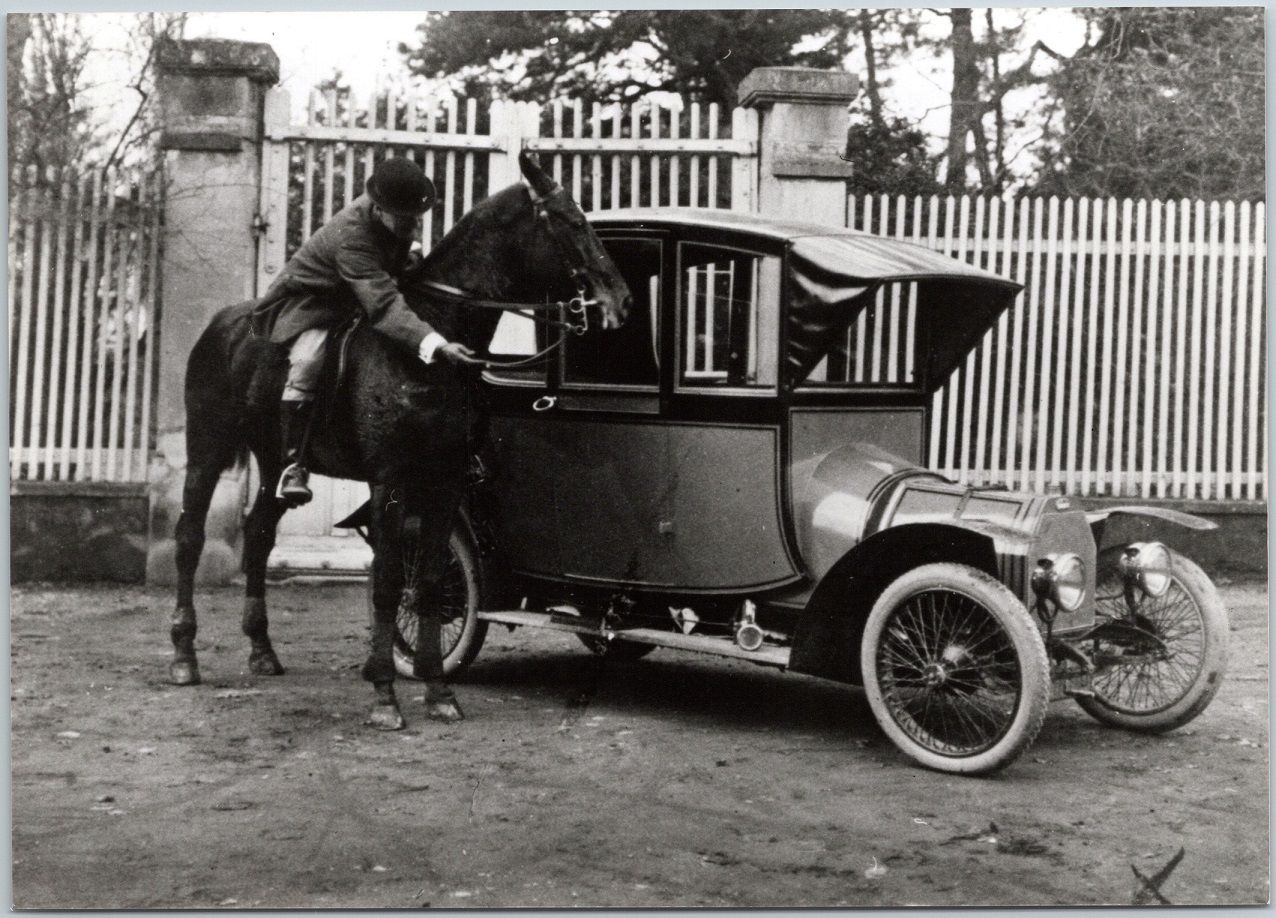 Carlo Bugatti's passion was for designing furniture, and the earliest evidence is a suite of bedroom furniture that he made in Turin in 1902, and gave to his sister Luigia on her wedding to his close friend, painter Giovanni Segantini. Around 1905, Carlo's interests turned to painting, sculpture and the design of metal and silverware, producing a series of animal-inspired vessels such as tea sets, which were manufactured by Hébrard, the famous Parisian foundry.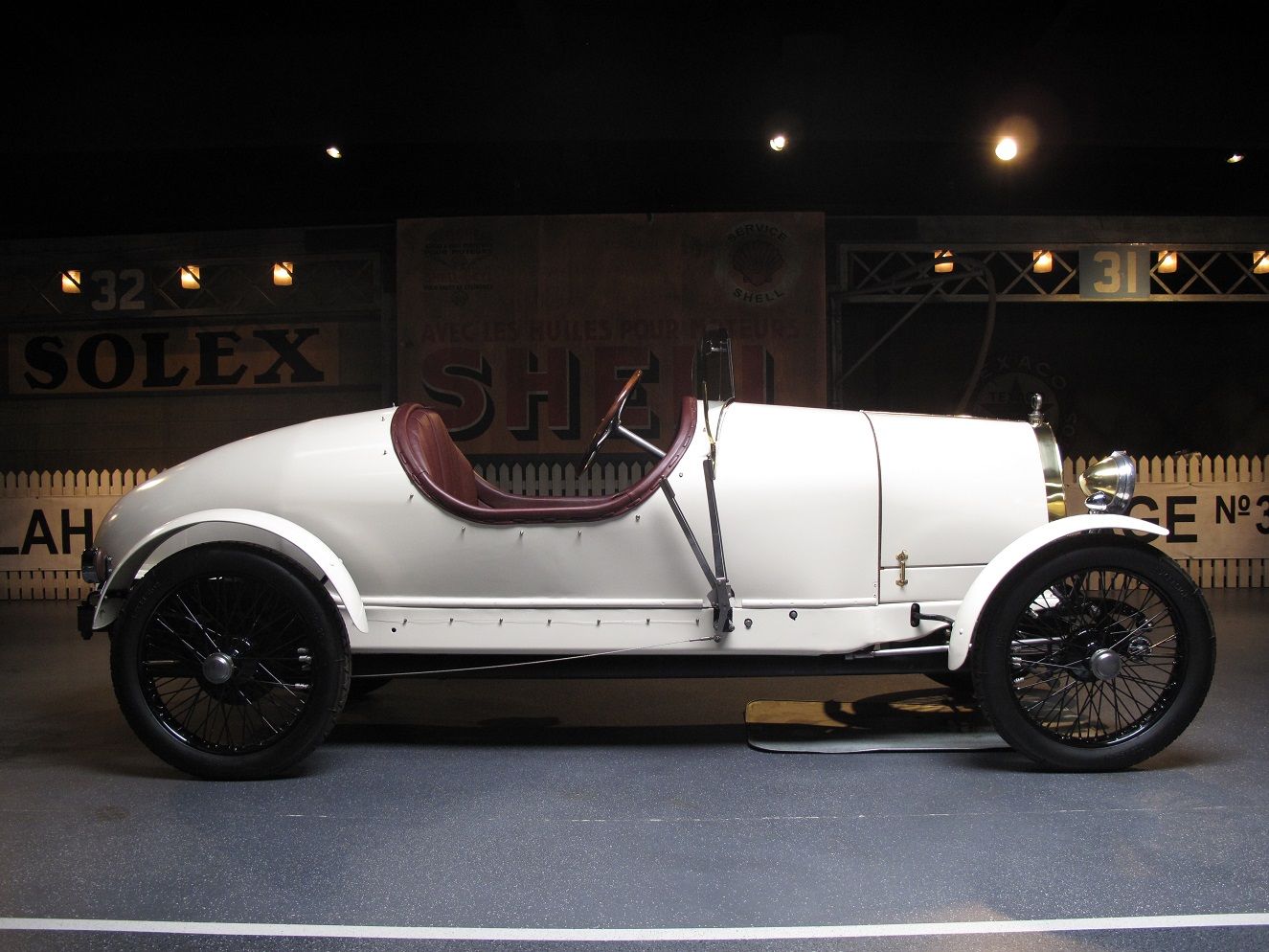 Initially, it seems that the family had decided that Rembrandt should be the engineer, and Ettore would be trained to follow the family tradition into the arts. But Rembrandt's talent was discovered when he was just 15, after he had sculpted, in clay, five cows led by a peasant. From then on, there was no looking back. For more on Rembrandt Bugatti, check out our article on him: https://magazine.derivaz-ives.com/rembrandt-and-the-bugatti-elephant/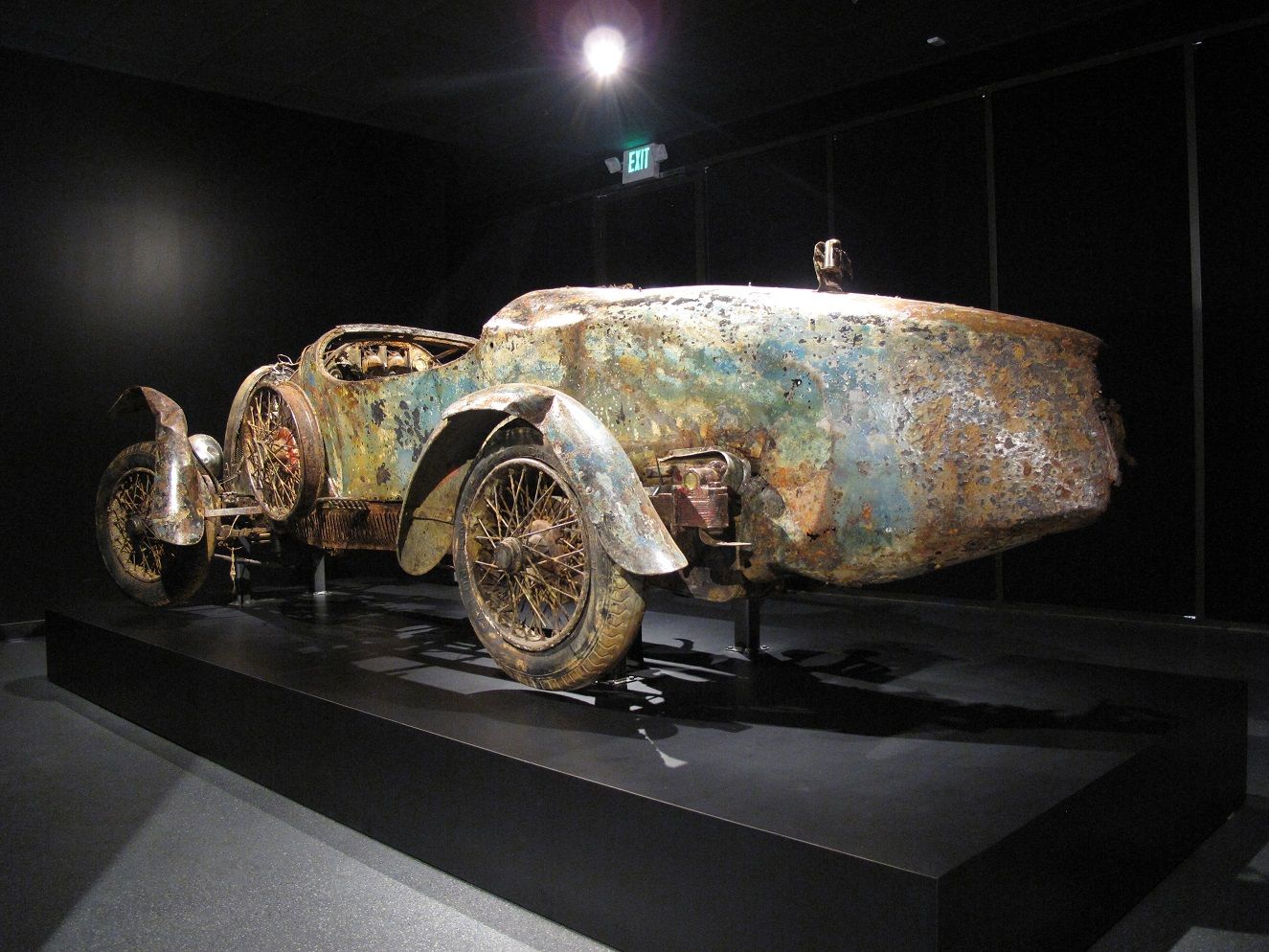 Although Carlo was keen that his elder son should graduate from Milan's Brera Academy of Arts, Ettore Bugatti preferred apprenticing in the bicycle manufacturing facilities of the Milan-based Prinetti & Stucchi, which he joined at the age of 17, in 1898. There Bugatti improved upon a motorised tricycle powered by a single cylinder De Dion engine. The following year, in 1899, he participated in several automobile races in the north of Italy in a tricycle powered by two engines, giving him not only a taste for speed, but a burning desire to go racing.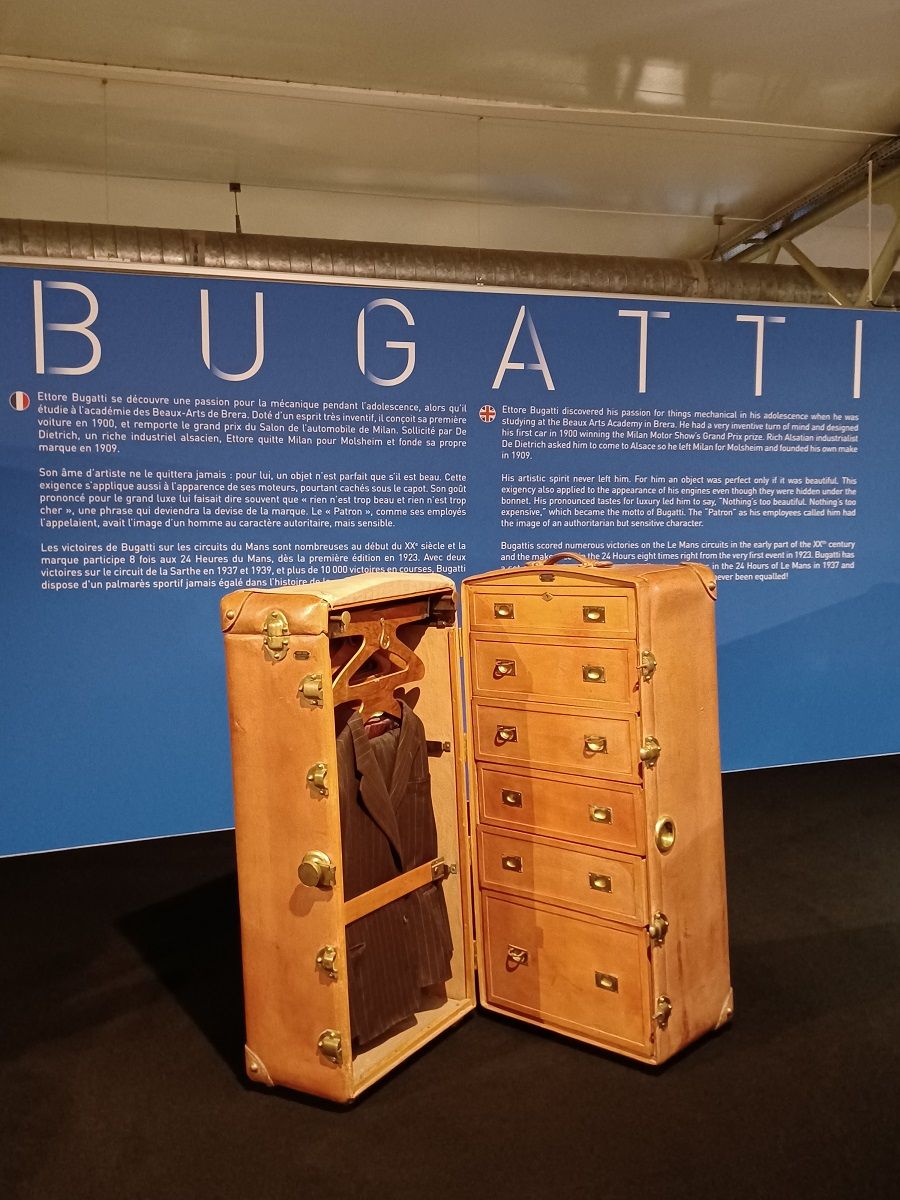 The next vehicle that Ettore built came in 1901. The Type 1, as the car was called by Ettore, featured a 3.1-litre four-cylinder engine mated to a four-speed gearbox, good enough to give the car a top speed of 60 km/h, which was most impressive for that period. The car was exhibited at the Milan International Fair of that year, and he received a City Cup in recognition. More importantly, the car caught the eye of the wealthy Alsatian industrialist, Baron Eugène-Dominique de Dietrich, one of the directors of the De Dietrich factory.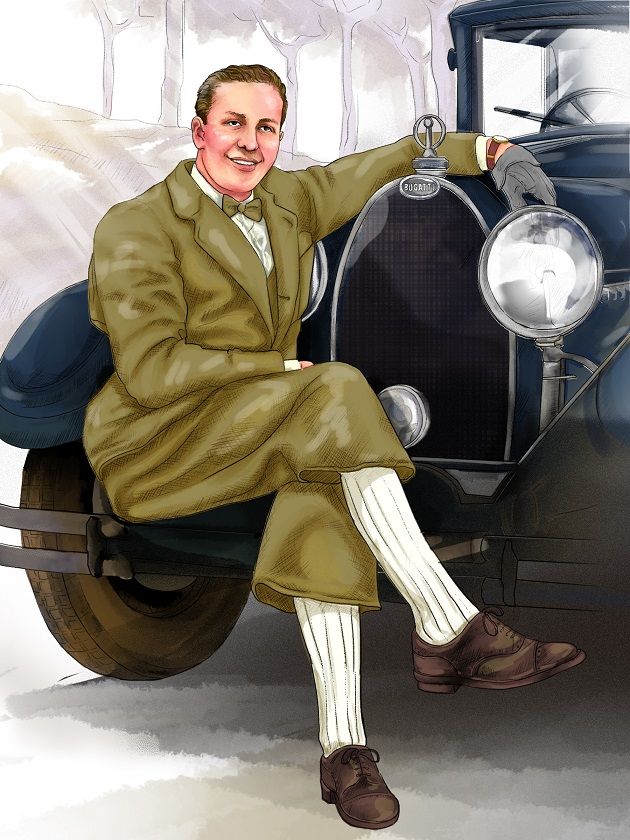 Although Ettore Bugatti received considerable support from the Baron's nephew Adrien de Tückheim, it was the uncle who convinced him to join De Dietrich as a consultant in 1902. The manufacturing of the De Dietrich (licence Bugatti) cars began in the carmaker's facilities at Niederbronn, 50 kms north of Strasbourg. A much-improved Type 2, developed with the support of Count Gian Oberto Gulinelli, evolved into the De Dietrich Type 3. This was soon followed by the Type 4 and the Type 5, all with bigger and more powerful engines.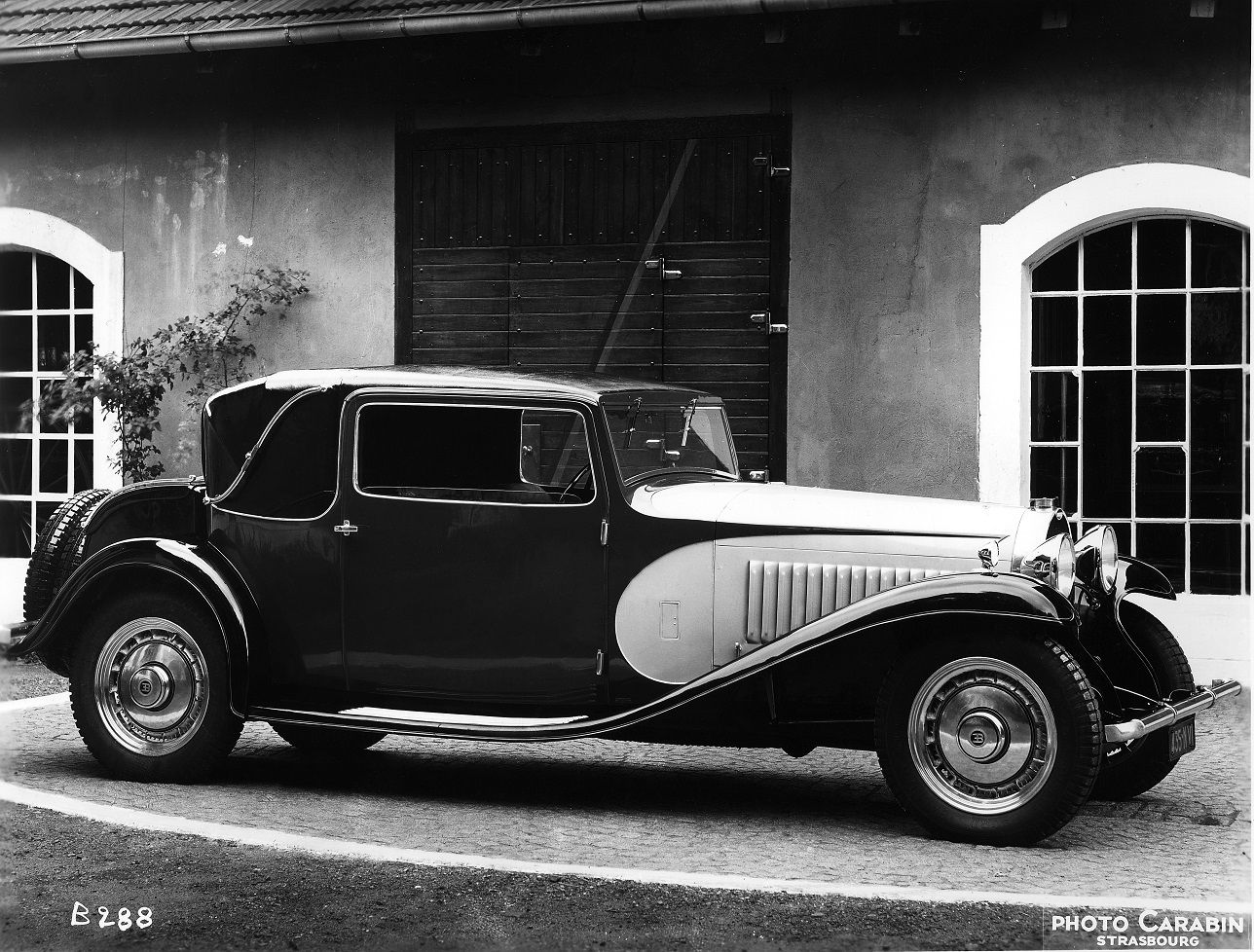 In 1904, De Dietrich and Bugatti parted ways when their contract came to an end, and Ettore Bugatti joined hands with Émile Mathis to make a series of popular cars: the Type 6 and the Type 7, badged Hermès Simplex (Licence Bugatti). These were manufactured at the factory of Société Alsacienne de Constructions Mécaniques (SACM) in Ilkirch-Graffenstaden, 10 kms south of Strasbourg.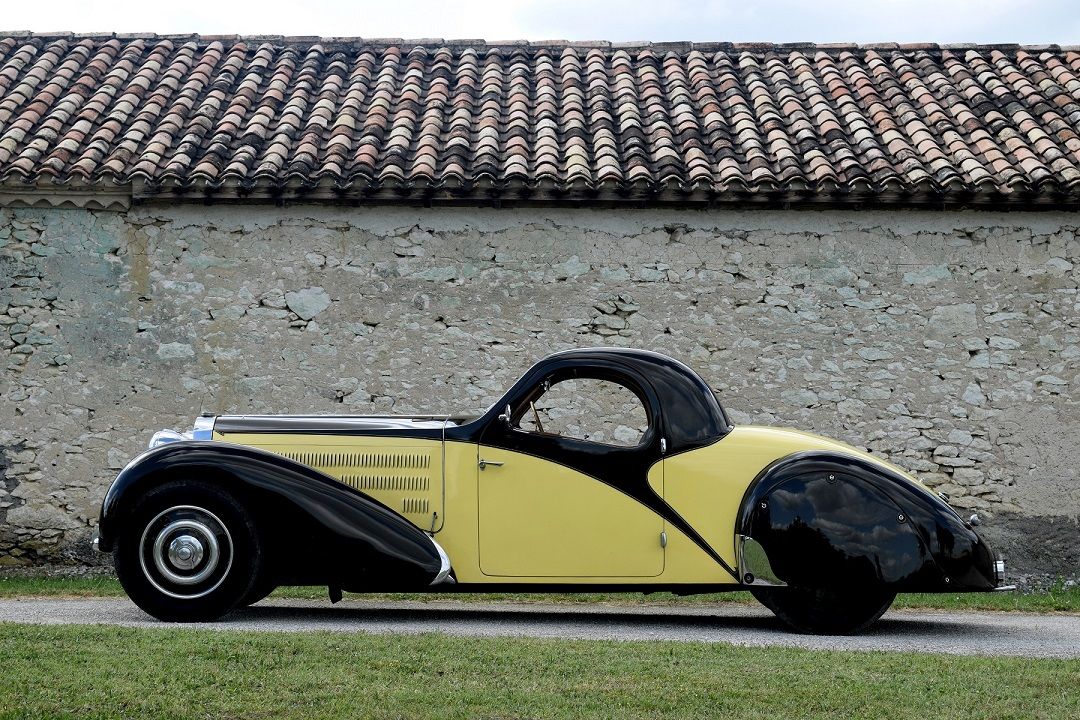 By 1907, Ettore Bugatti's stint with Émile Mathis came to an end when he left to join Gasmotoren Fabrik Deutz in Cologne, Germany. There he constructed the Type 8, and then the much-improved Type 9, featuring a propeller shaft and normal gear axle with its crown wheel and pinion—for the first time in a car designed by Bugatti.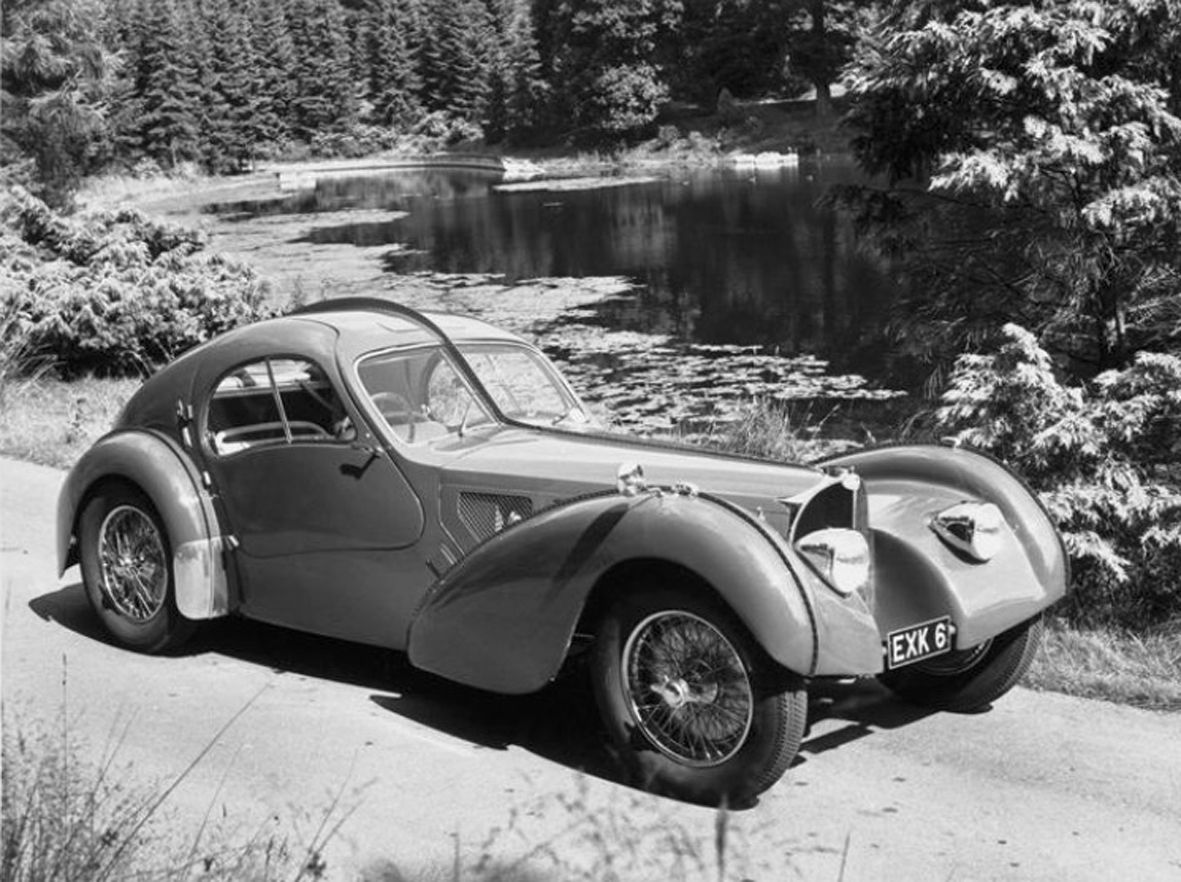 In 1908 Bugatti began the development of the Type 10, le Petit Pur Sang (the little purebred), featuring a 1.2-litre four-cylinder engine developing 12bhp (though some other sources say it was 10bhp), good enough to give the lightweight and agile car a top speed of 88 km/h. The Type 10 is seen as the car with which the Bugatti legend began.
Over the years, models like the Brescia, the Type 35, the Type 41 Royale, as well as the Type 55 Roadster, the Type 57 and its many variants went on to build the reputation of Bugatti as one of the greatest marques ever in the history of the automobile. The model progression is another story.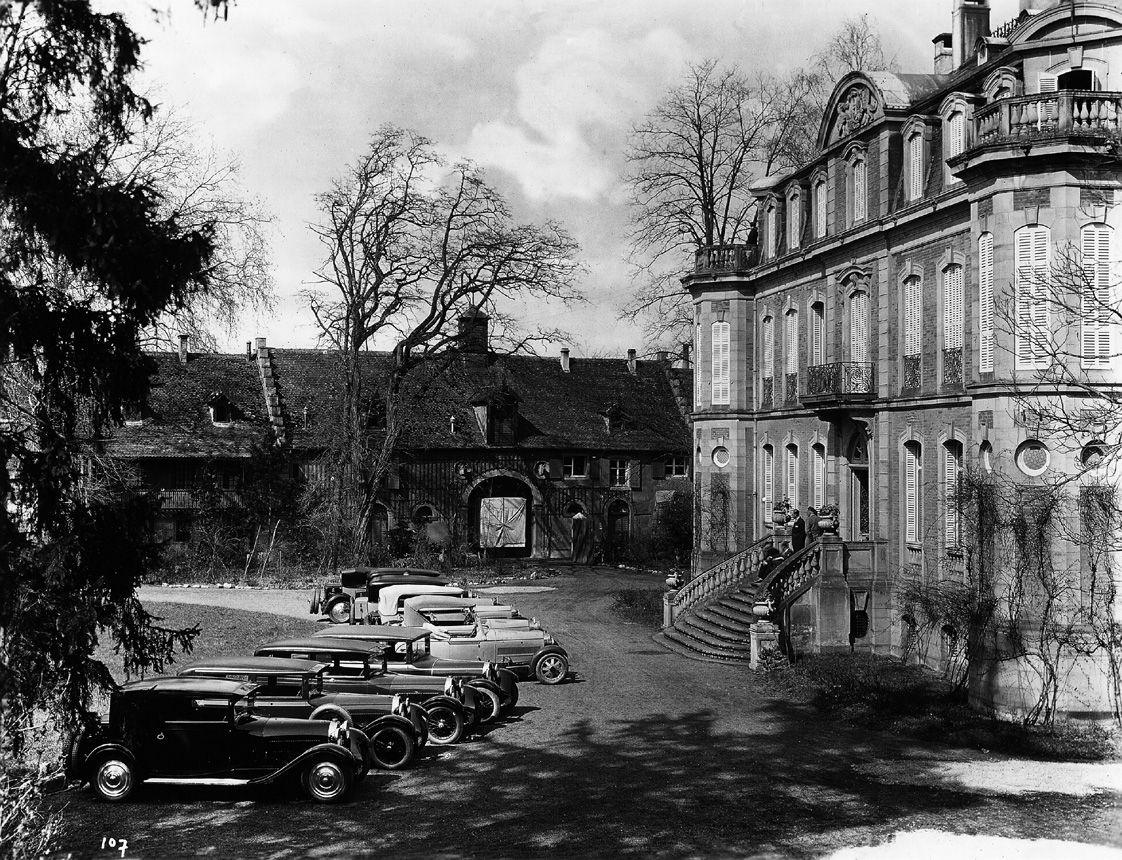 Having survived two world wars, Ettore Bugatti, who had retained his Italian nationality, had to fight to recover his factory in Molsheim, which had been seized by the French administration as 'enemy' property soon after liberation, in 1945. And it was only in 1945 that Ettore Bugatti finally changed his citizenship to French, but it took him another two years of legal battles before he was finally successful on 11th June 1947.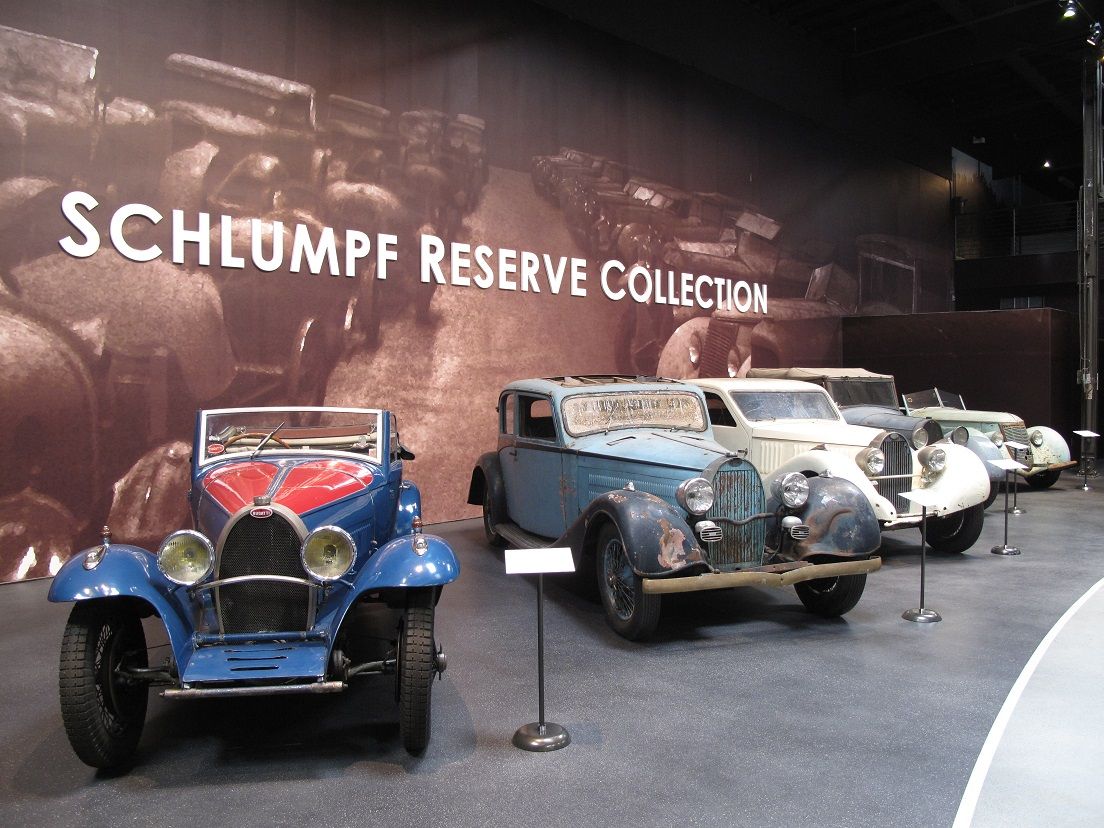 All this took its toll, and a little over two months later, on 21st August 1947, at the age of 65, Ettore Bugatti died of exhaustion, following a cerebral hemorrhage. He had filed more than 925 patents and manufactured almost 7,800 amazing automobiles during three very eventful decades, cars that have become legends and cult objects for the very wealthiest of collectors around the globe.
---
---
Comments
Sign in or become a deRivaz & Ives member to join the conversation.
Just enter your email below to get a log in link.