The Girl & A Yellow Ferrari
Images: Makarand Baokar
Standing next to a shiny classic Ferrari at a traffic light the other day made me reminisce about a glorious afternoon in Lonavala many moons ago. It was the day I drove the late Fali Dhondy's beautiful yellow Ferrari. A collector par excellence of historic vehicles and a thorough gentleman with a subtle yet brilliant sense of humour, Mr. Dhondy was alive then, and it was just as much a pleasure to have met him as it was to drive his little yellow beauty.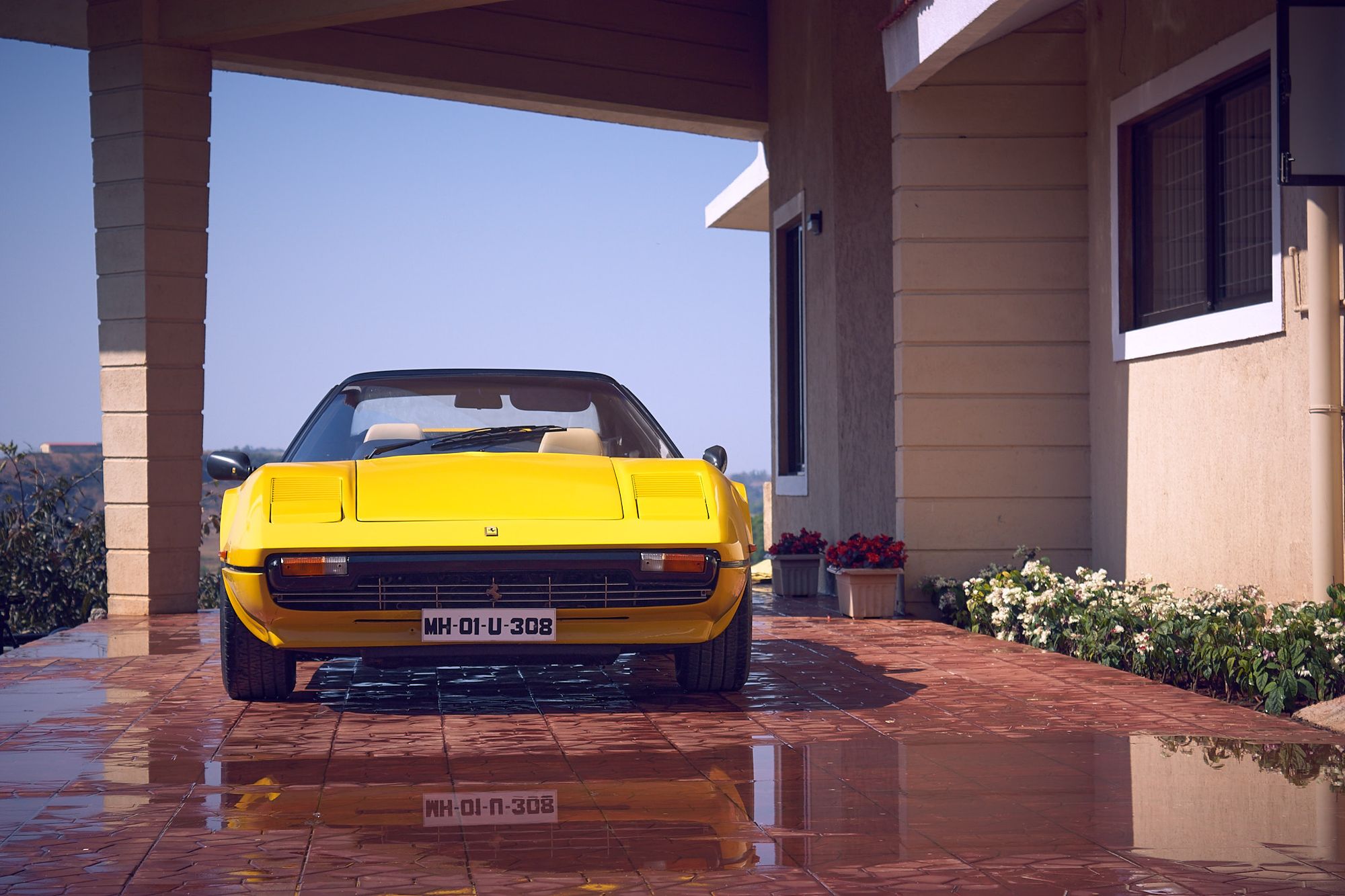 Our dear friend Gautam had asked an extraordinary question on an ordinary evening some 11 years ago: would I like to drive a Ferrari and write about the experience? My answer had naturally been a prompt and resounding yes. Given, especially, that I have been fascinated by classic automobiles from a very young age, influenced greatly by my father and my grandfather's love of them. And this one was special—a rare one of only two in India.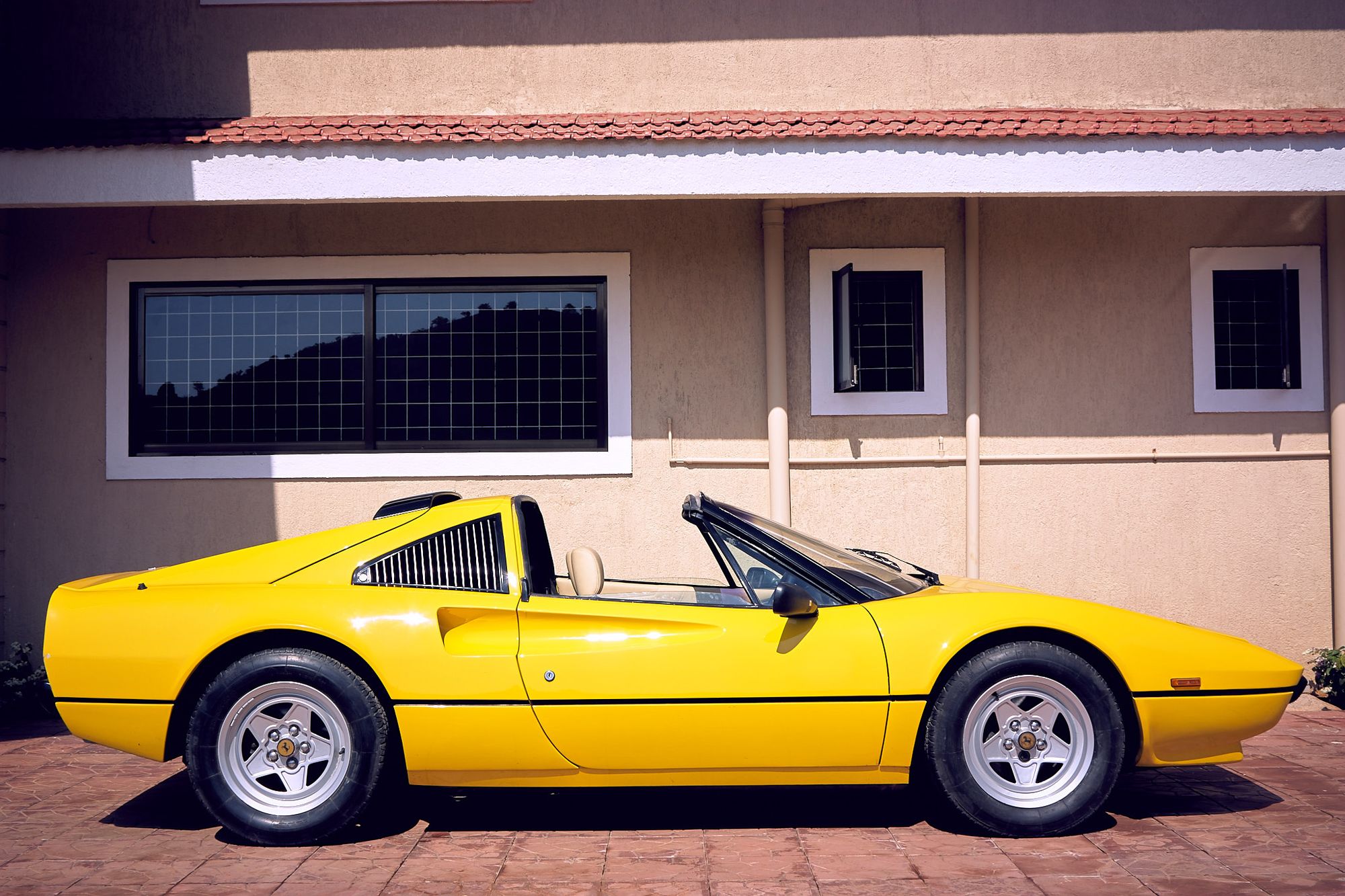 I met with Fali Dhondy at his bungalow in Lonavala, had some excellent tea and then headed to the back to meet the object of his affection, and my intrigue. A breathtakingly beautiful machine lay before my eyes. An absolute stunner. The striking yellow I was told, is an original Ferrari colour.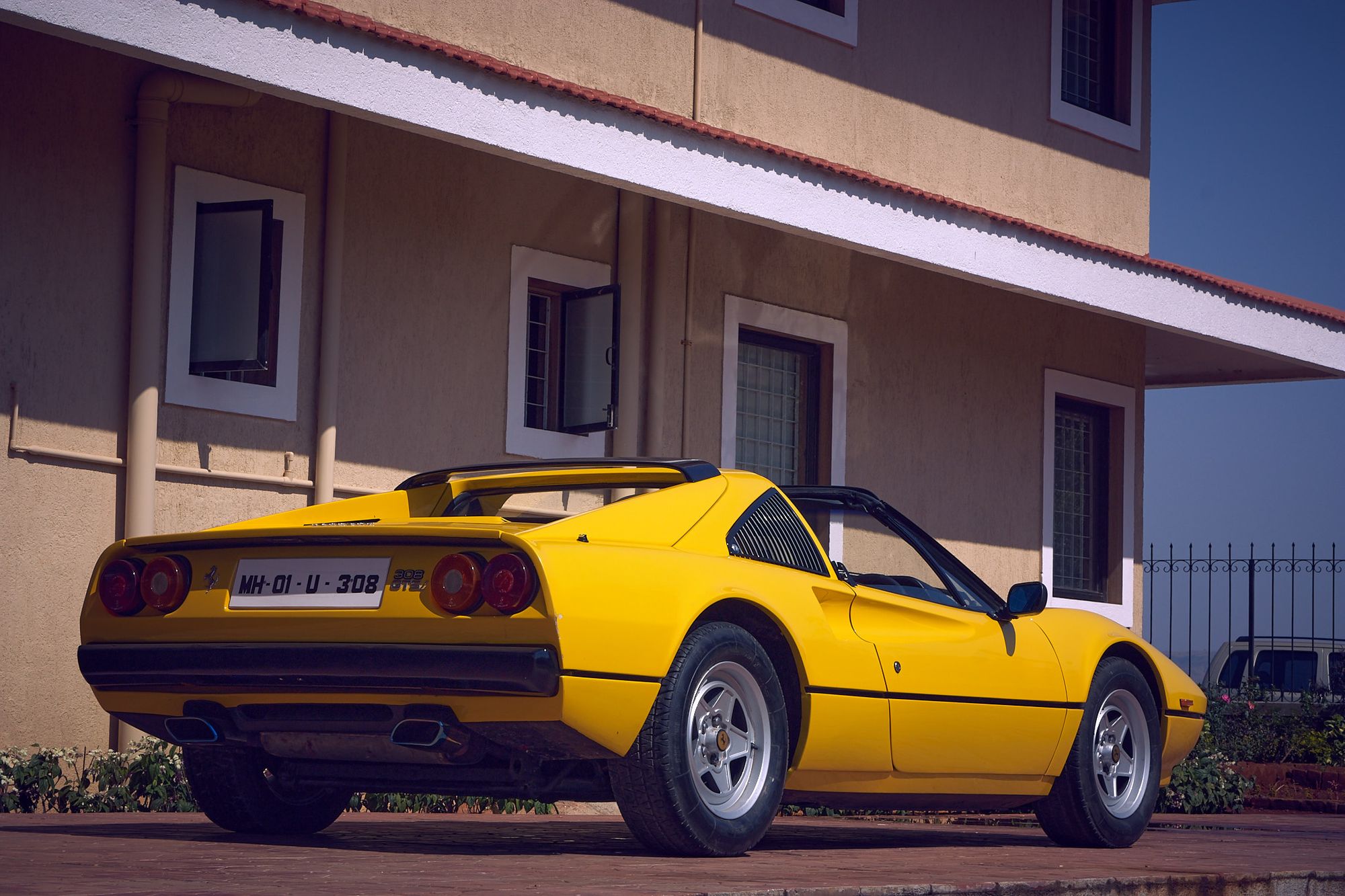 Fali Dhondy suggested that he would negotiate the rocky stretch leading out of the bungalow, given the very low ground clearance of the car. Taking on tricky terrain myself at this stage, would likely have ended my reverie before it even properly began. So, I readily conceded and got into the passenger seat.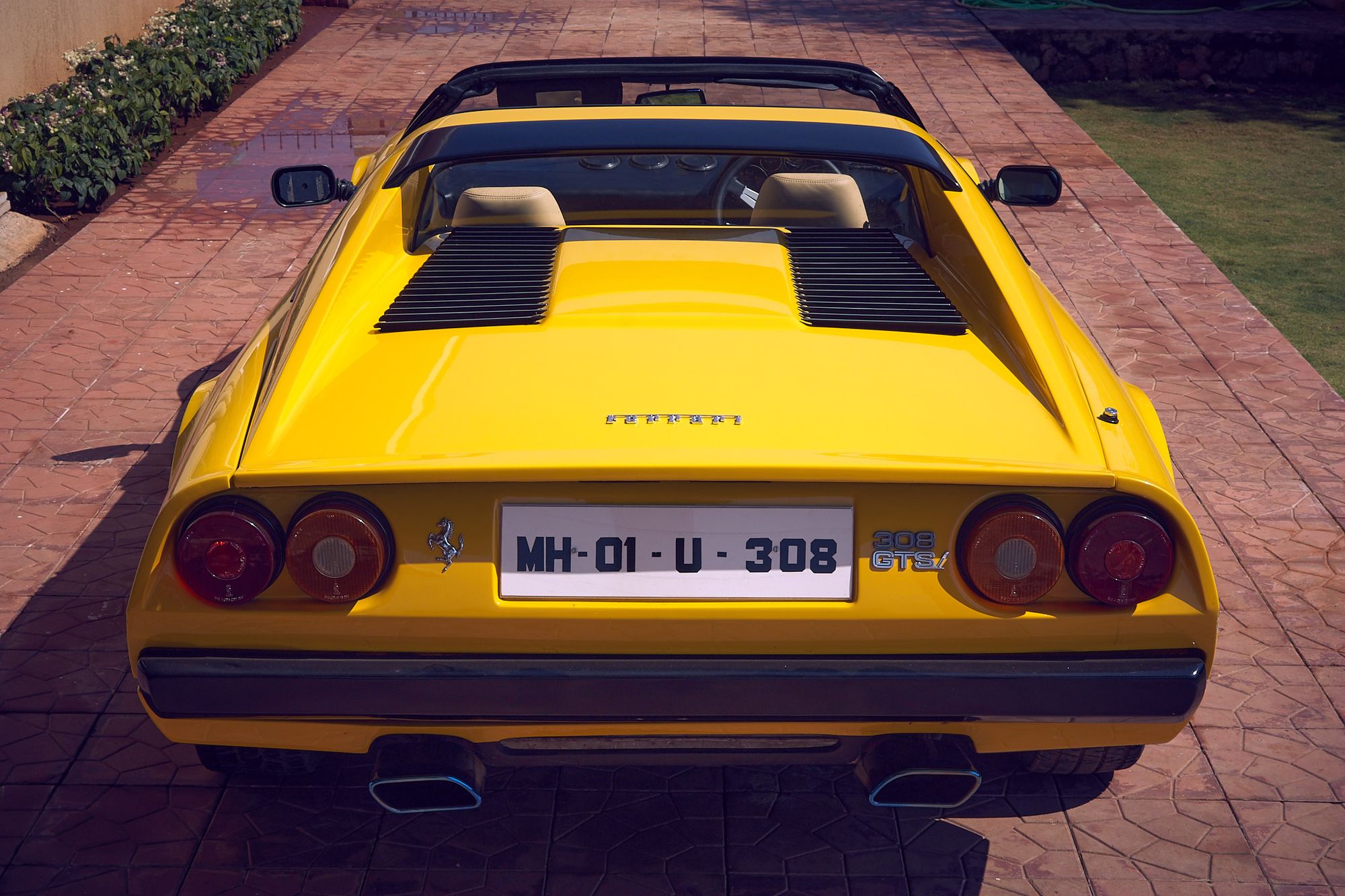 The roof came down and the engine fired up, first with a slight sputter and then quickly settled into a slow purr. The alluring sound of a Ferrari. A voyage to remember began to unfold.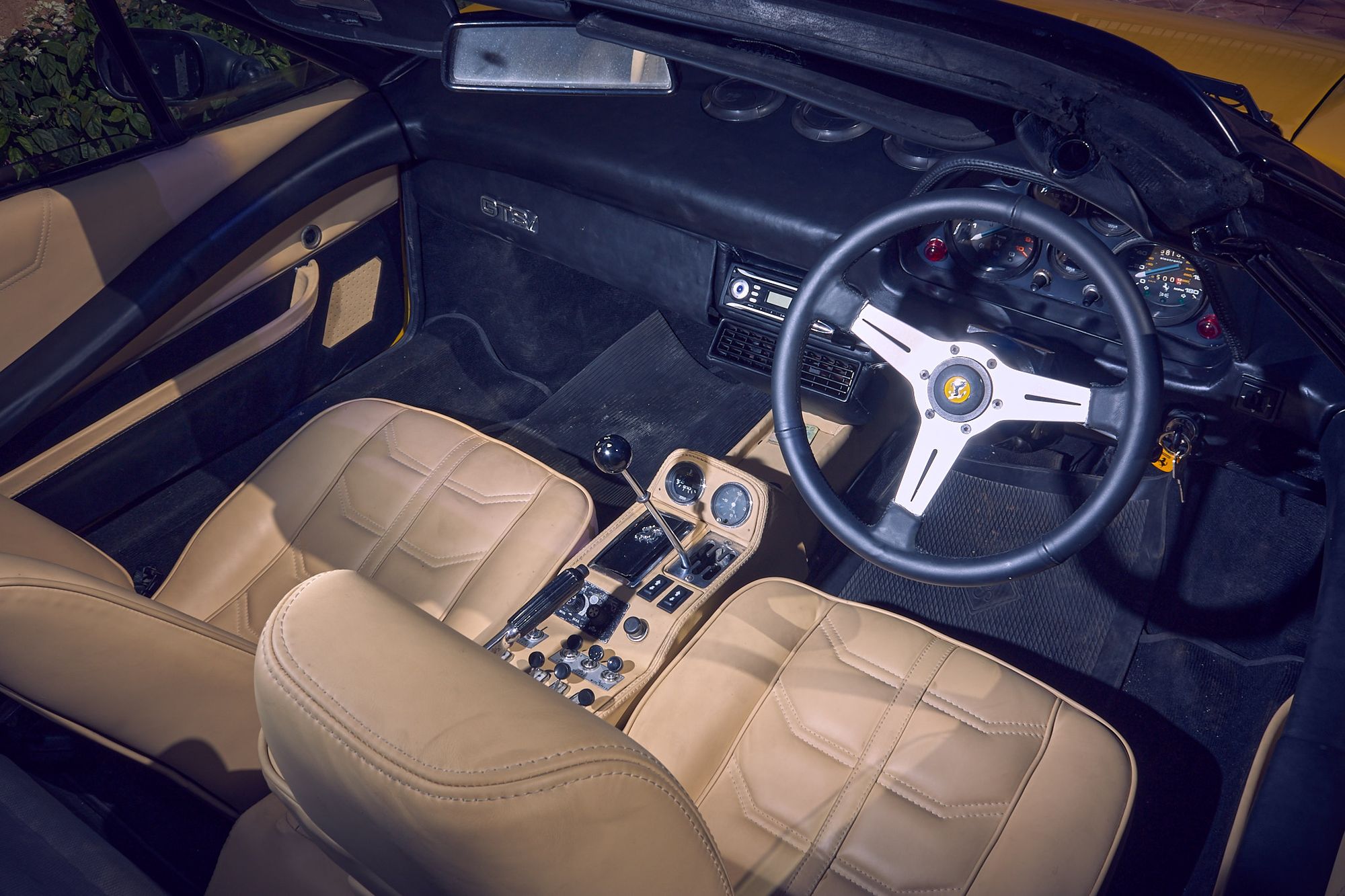 It's never a bad thing to have some knowledge of what's to come when heading into the unknown, but when it's a rare automobile in the reckoning, it is not optional. So, I did my due diligence and acquired some interesting trivia.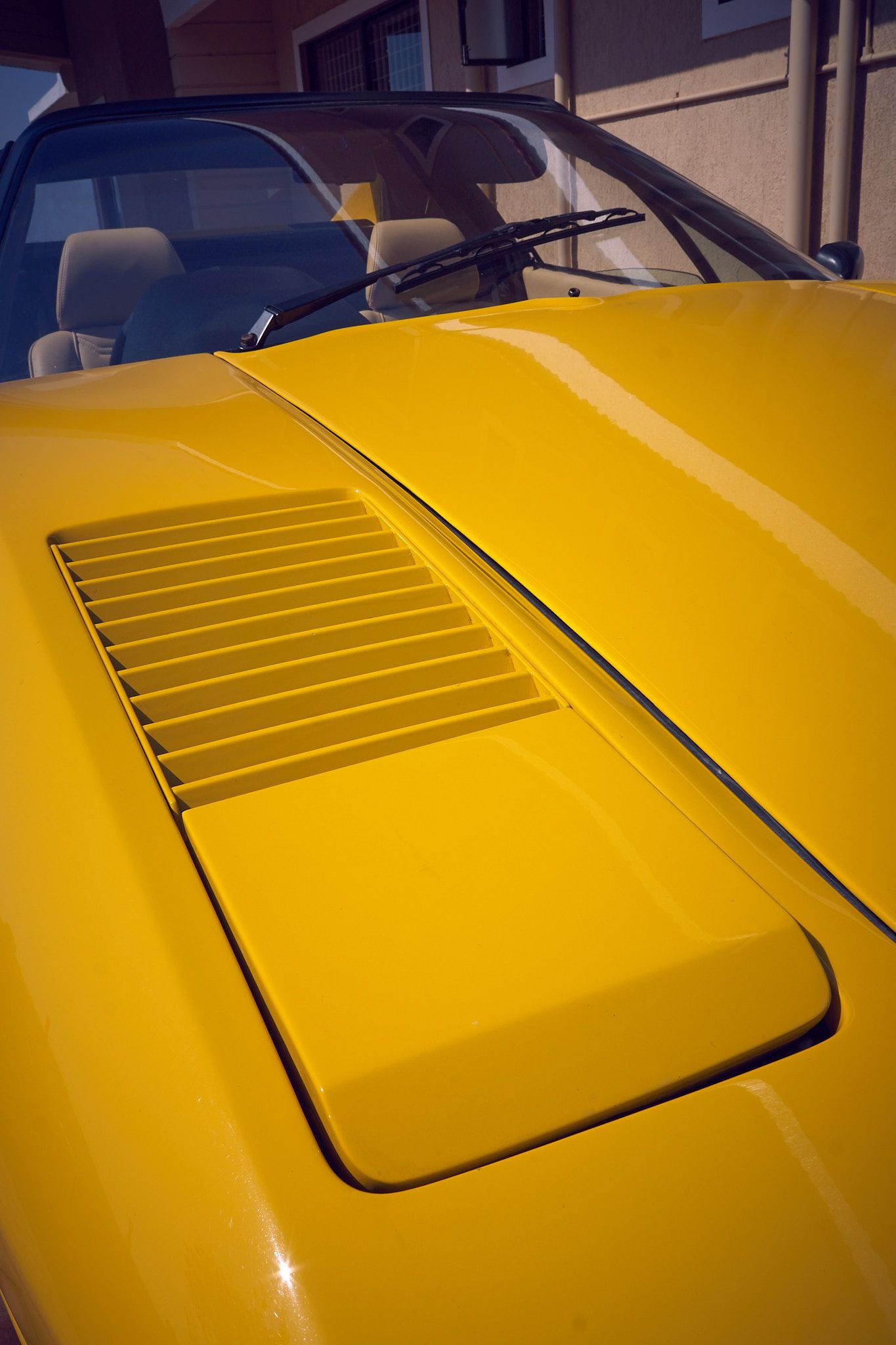 In 1980 Ferrari unveiled the 308 GTSi, the spider version of the 308 GTBI. The 't' in the model designation refers to Tourismo, and the 'i' to the change to fuel injection. The car stayed into production through to the beginning of 1983, during which time 1749 examples were produced, in both left- and right-hand drive configurations.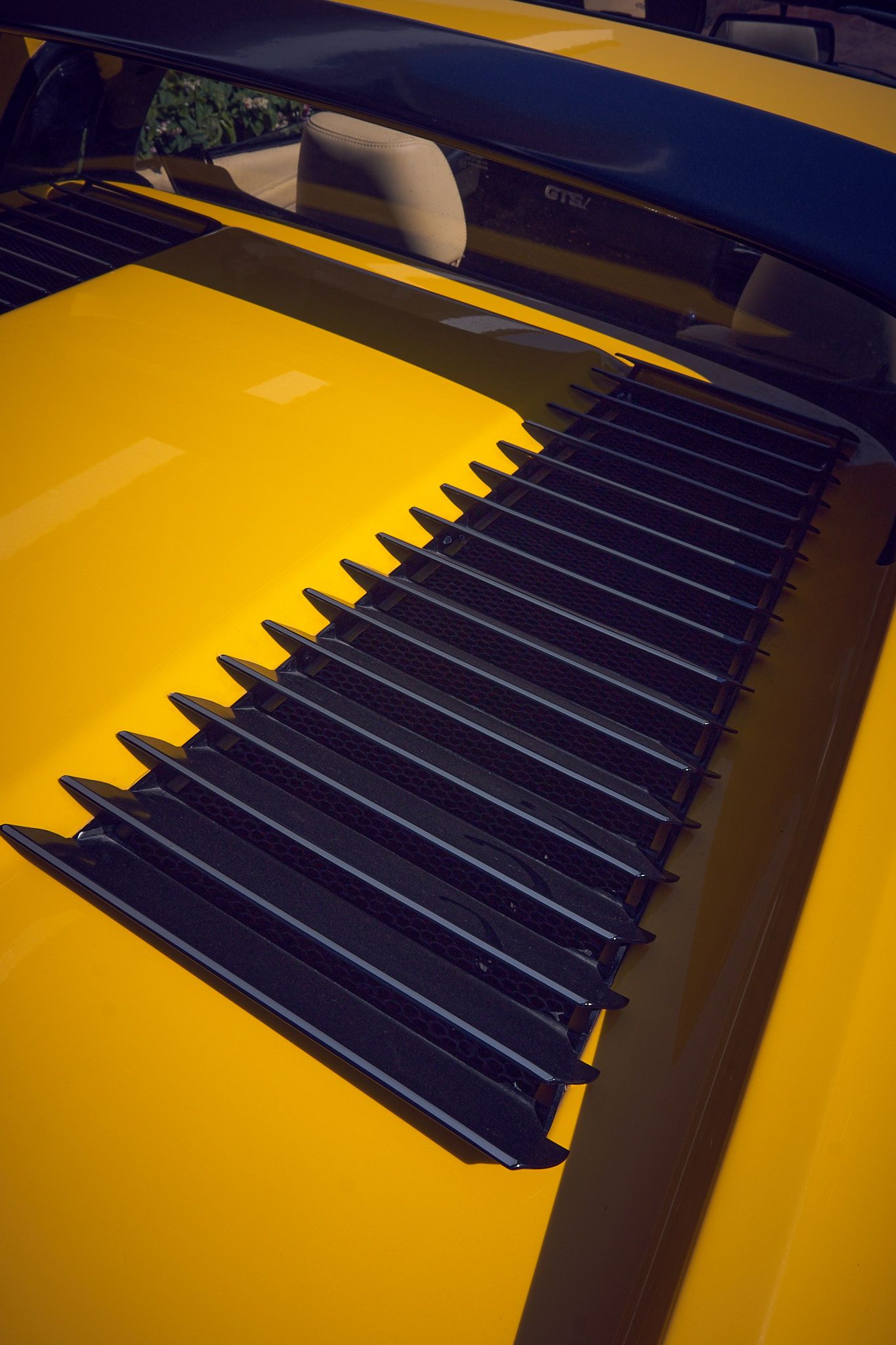 The engine is a V8 with a total capacity of 2926cc. Top speed for the 308 GTSi went up to 240 km/h (149 mph). Mr. Dhondy's baby was a 1982 model.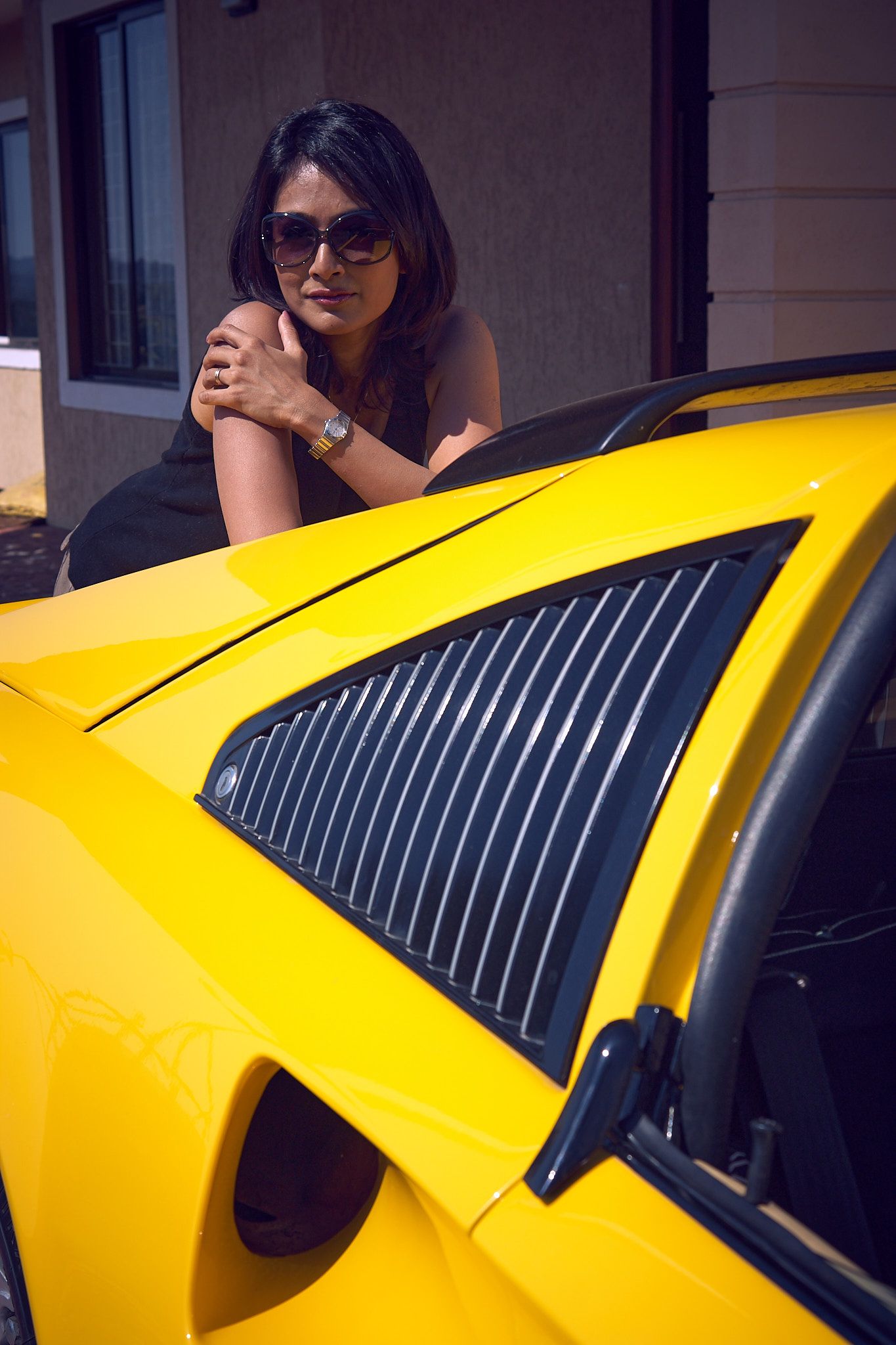 There was still so much more I wanted to know and a few moments into the drive I had begun with my slew of questions—How long have you had this beauty? About 10 years now. Was she always yellow? No, she was red before. Do you only drive her around in Lonavala? Usually. She gets mobbed in the city! And on I went. Fali Dhondy was extremely patient and forthcoming with the details.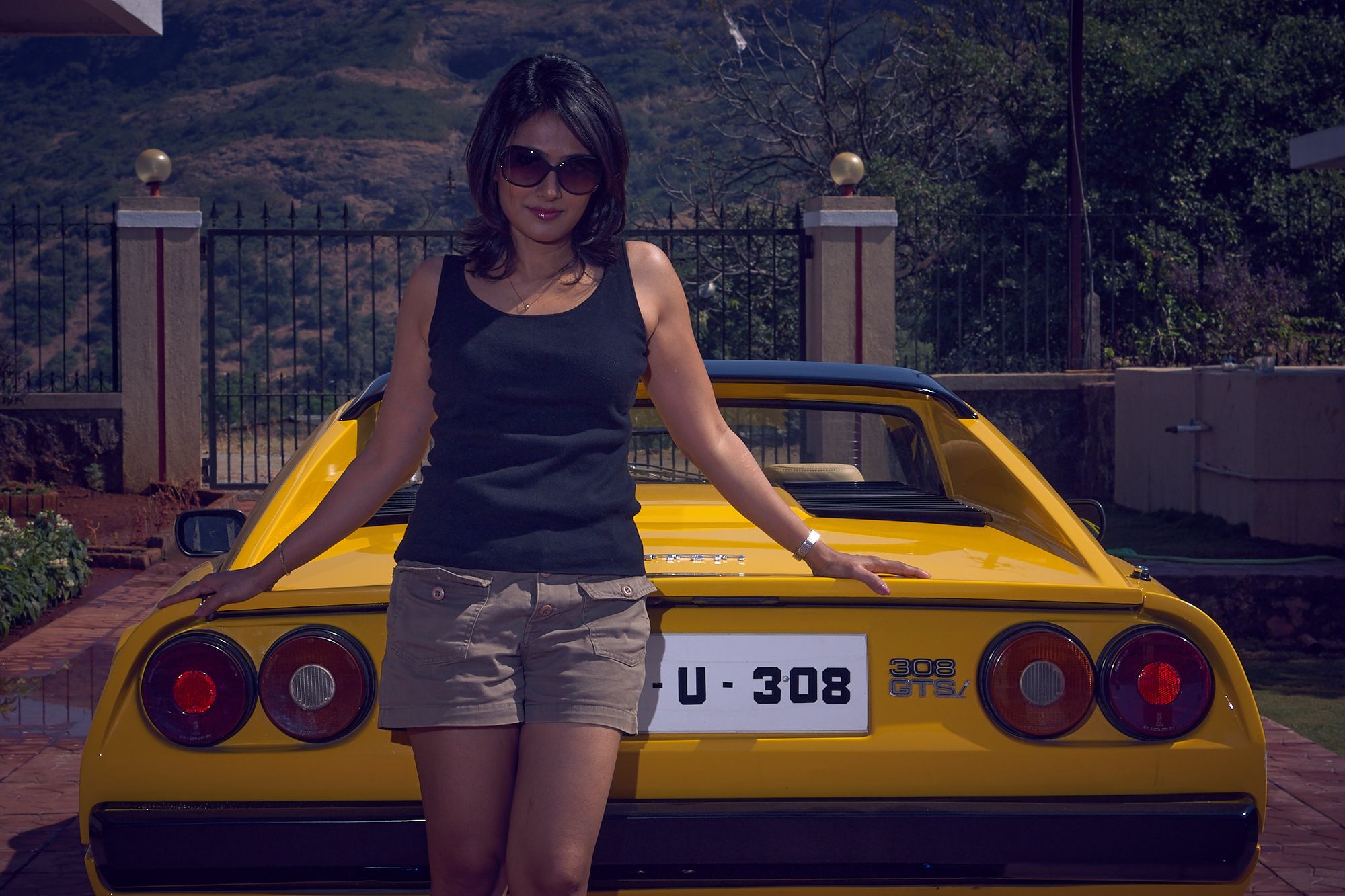 Once we were on the highway, Fali Dhondy shifted gears and began to floor the accelerator. The magnificent automobile seemed to respond like a highly trained and much-loved animal to his master. I remember the entrancing growl the engine emitted and that it gave me goosebumps!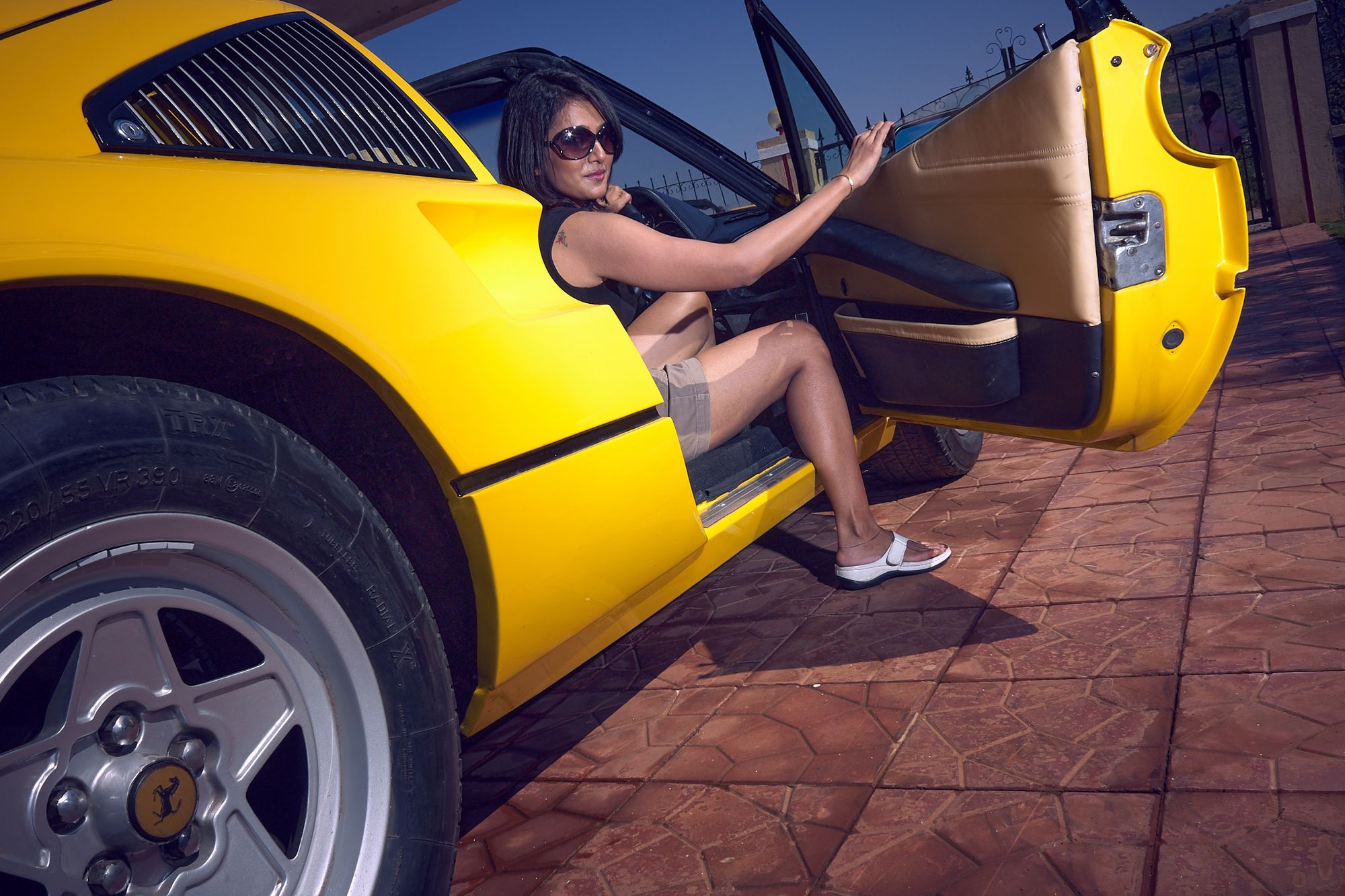 I was still patiently occupying the passenger seat. At about 150kph we were whizzing past enthralled highway travellers. A policeman even got onto the middle of the highway and stopped oncoming traffic to enable us to take a U-turn! The respect and awe that the car drew from all around was unmistakable and exceptional. The experience was surreal.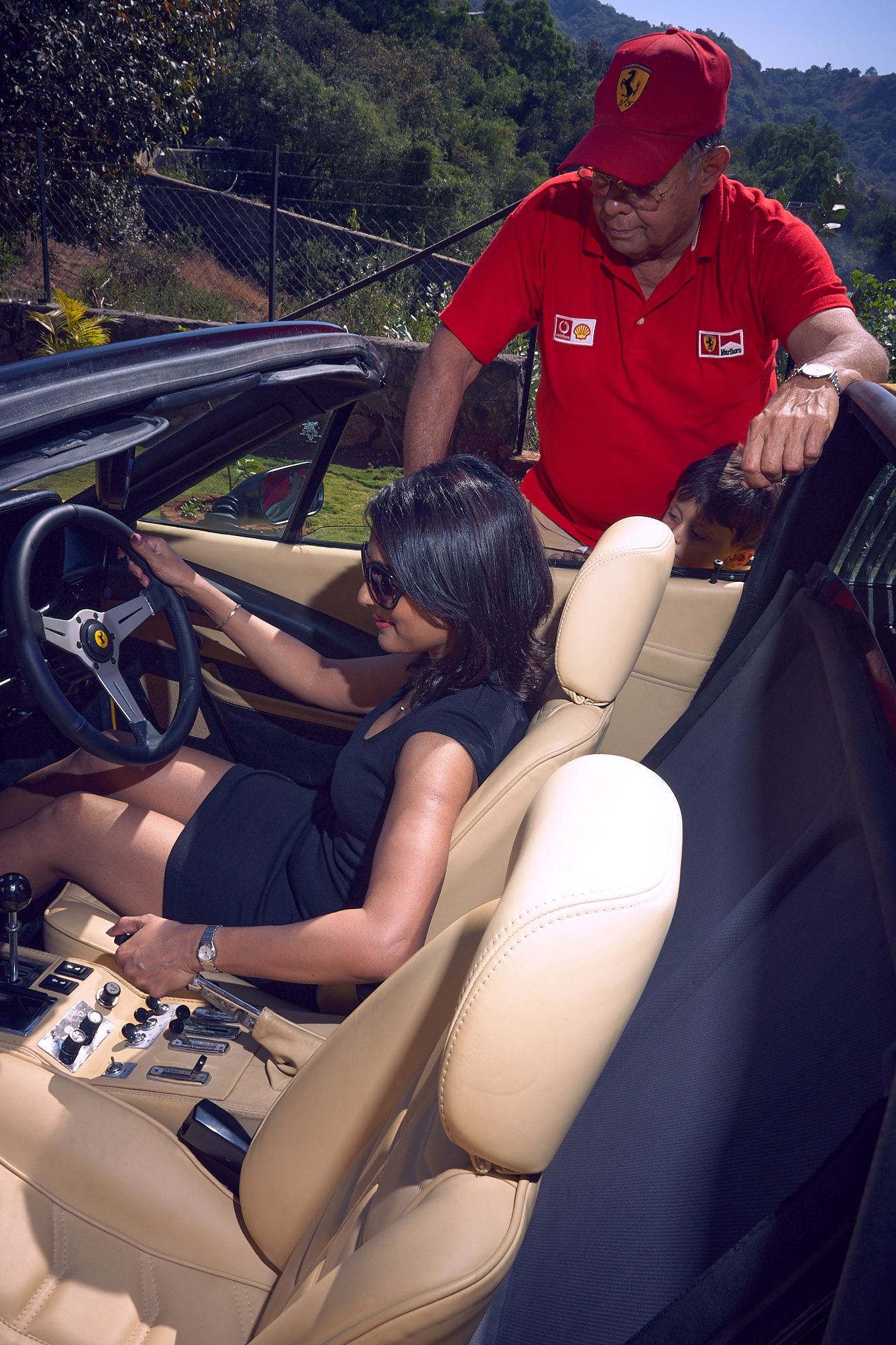 And then came the moment I had been waiting for with bated breath. Fali Dhondy pulled over, stepped out of the car, and offered the wheel to me. If he was nervous, he didn't show it. I spent a few seconds familiarising myself with the operations and then as gracefully as I could, hiding my discomfort with the gated gear shift, pulled out of the shoulder and onto the highway.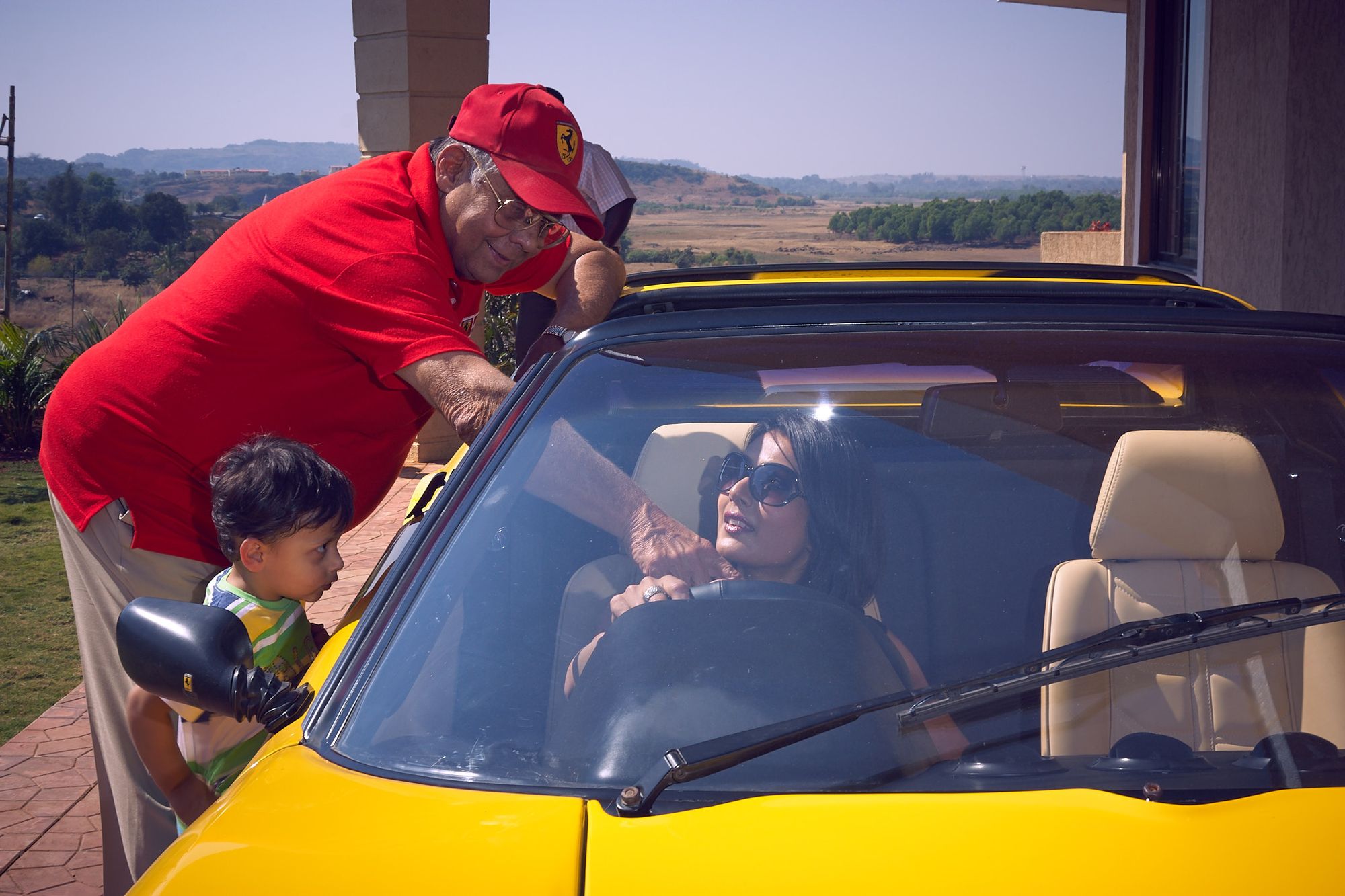 I adjusted to the gear quicker than I expected and began to cruise with what I imagined was an element of panache. Fali Dhondy seemed relaxed and confident in my driving abilities, and we resumed chit chatting about the car's history. He regaled me with hilarious anecdotes and related the most fascinating story of how the car came to be in his garage.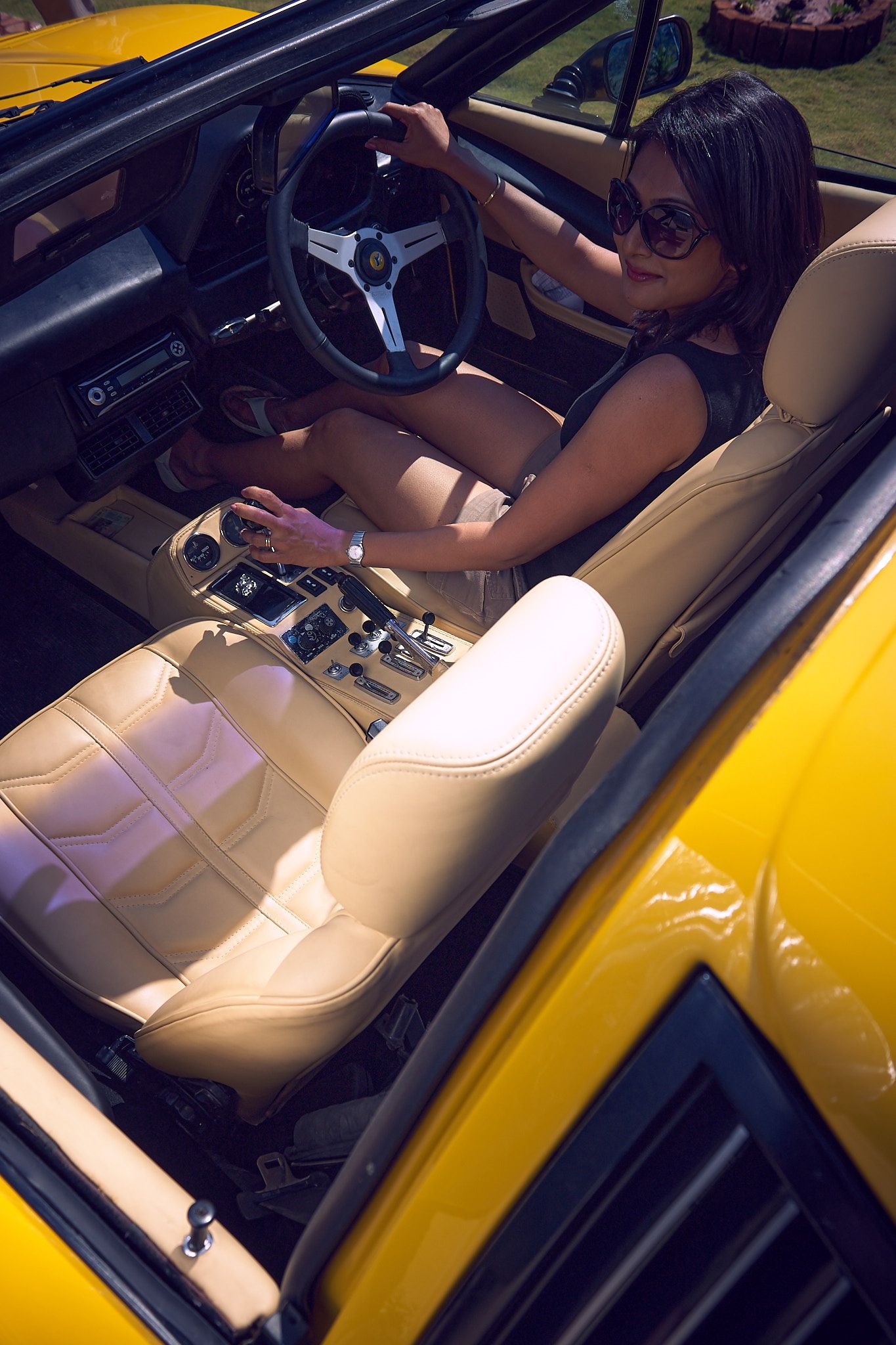 Like all good things, the drive in the captivating yellow Ferrari came to an end, with a promise to revisit the stories. I will always regret not taking Fali Dhondy up on that but will cherish the memories of that delightful day for many more years to come.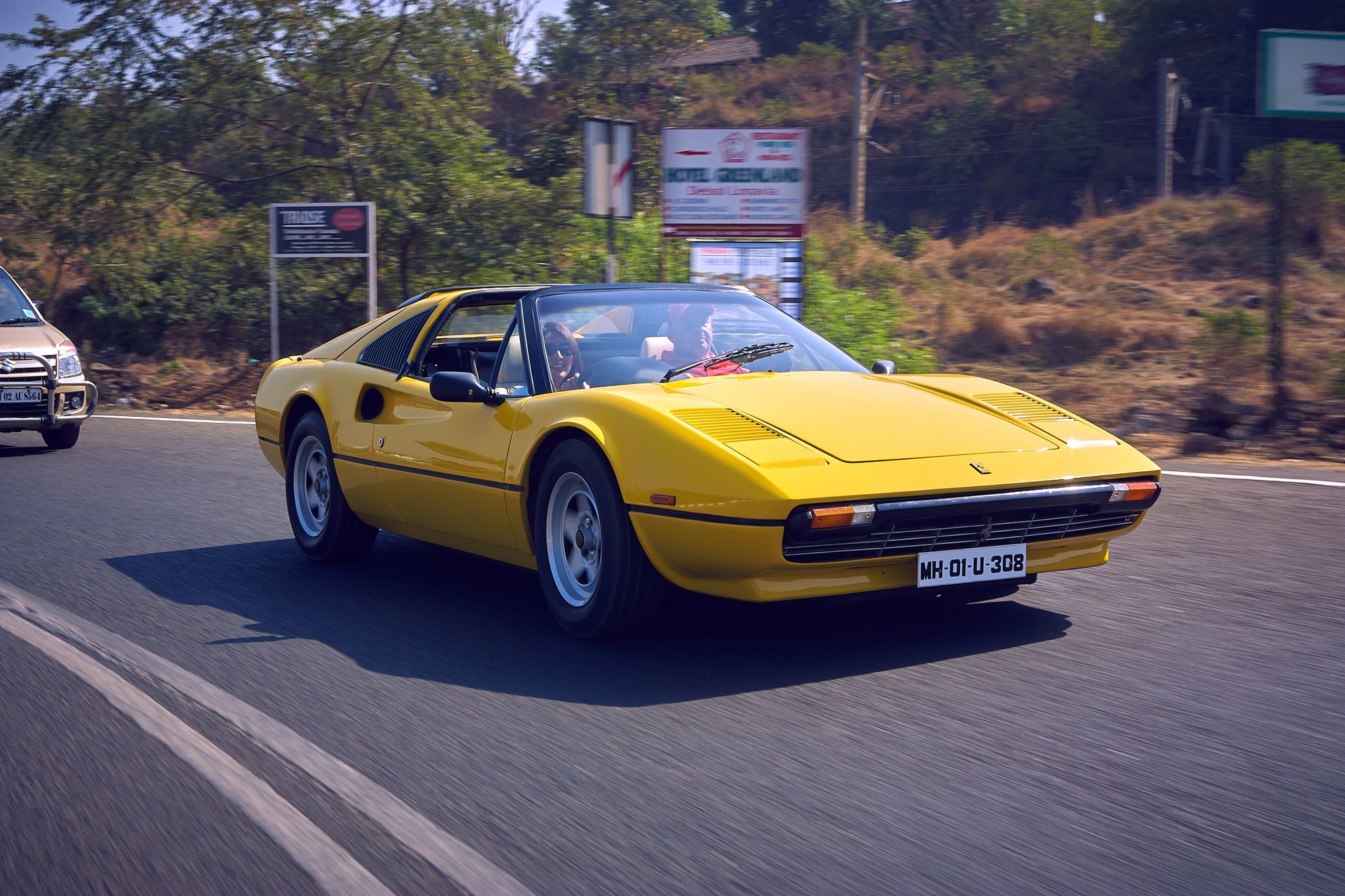 ---
---
Comments
Sign in or become a deRivaz & Ives member to join the conversation.
Just enter your email below to get a log in link.