Welcome To Calcutta! But Who Were Those Two French Women Who Motored From Paris? - Part 1
Images: Philippe Berneux & Maïté Patoux
It all started with the posting of a picture—on an Indian website and a couple of WhatsApp chat groups—of two French women, as well as three men (of which a couple may not have been Indian), in Calcutta, flanking a car that is rather difficult to identify…unless you are into rare French bolides, which yours truly is. Therefore, I was able to identify the car as a Sovam (more about this marque and model anon).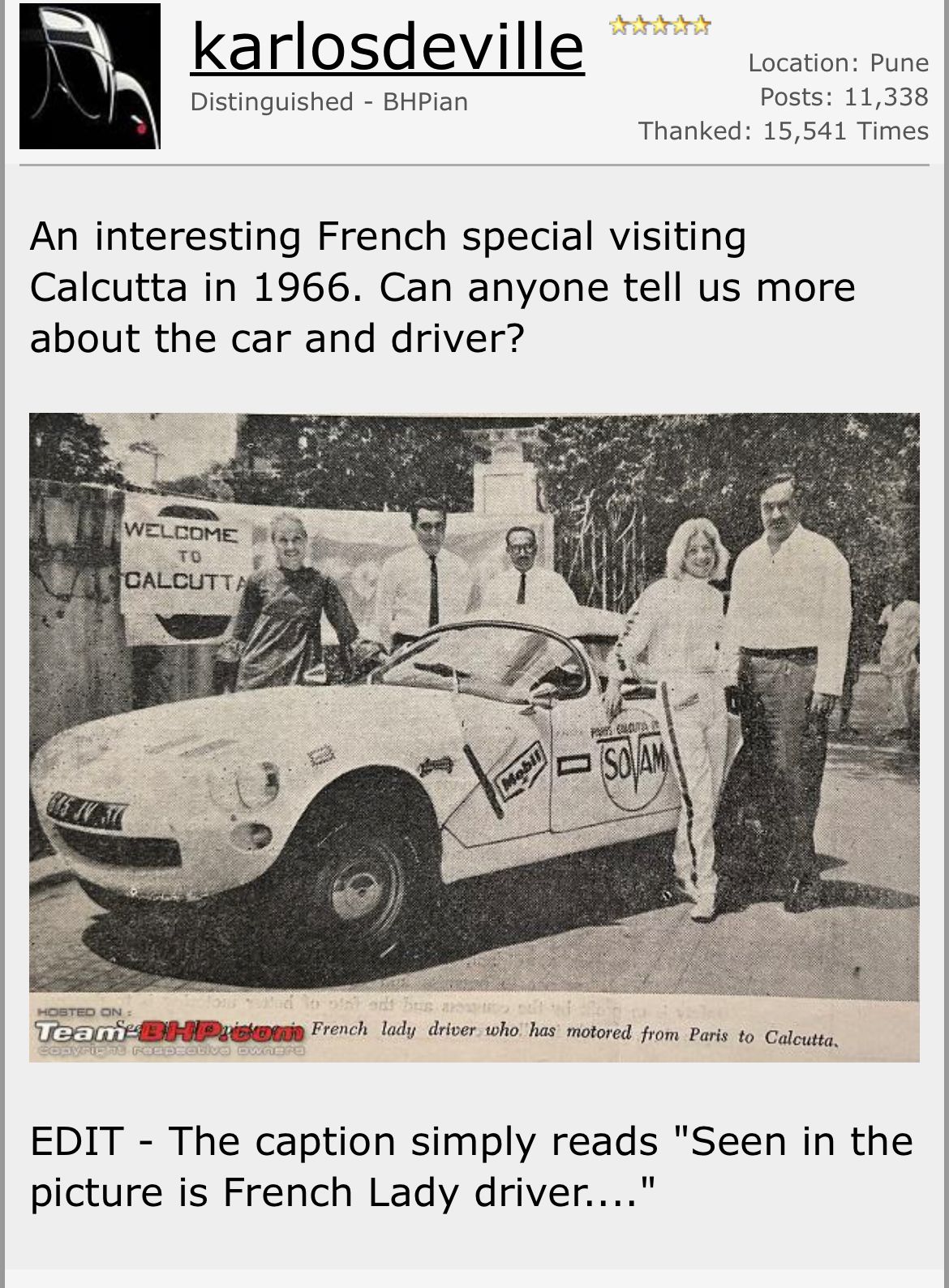 I forwarded the image to my good friend Jean-François Ruchaud, and he immediately came back to me with scans from a book devoted to Sovam named 'SOVAM Les automobiles de Jacques Durand'. And the scans were about these two French women who had driven to Calcutta from Paris in a Sovam 850 VS, which was then exhibited at the Paris Motor Show of 1966.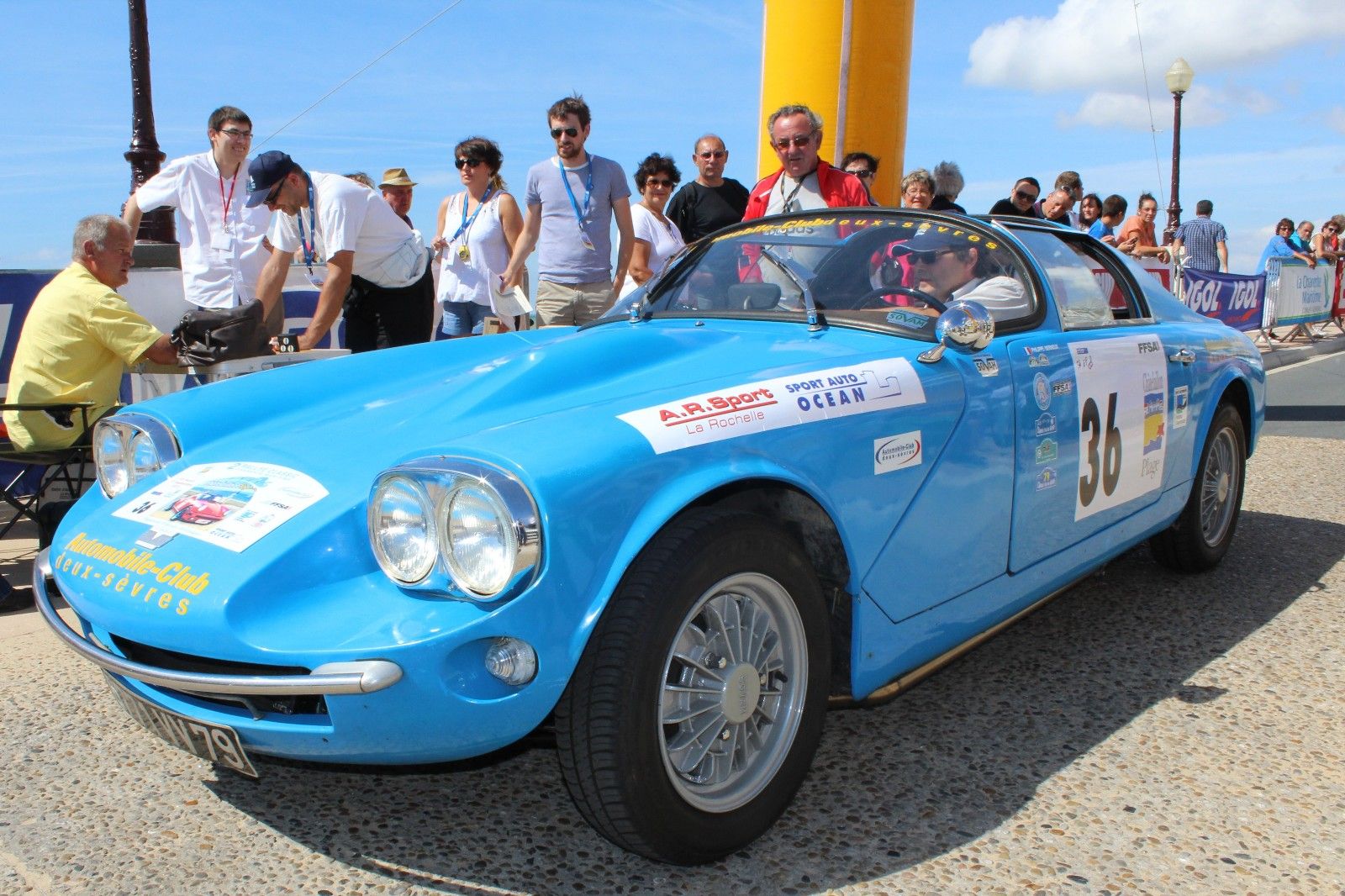 With the help of Alizée Glavieux (Cesalya) and her colleague Carla Chaumeil and their familiarity with social media, one was able to establish contact with Philippe Berneux, the president of the Sovam club, and Maïté Patoux, one of the two women who had driven to Calcutta in '66.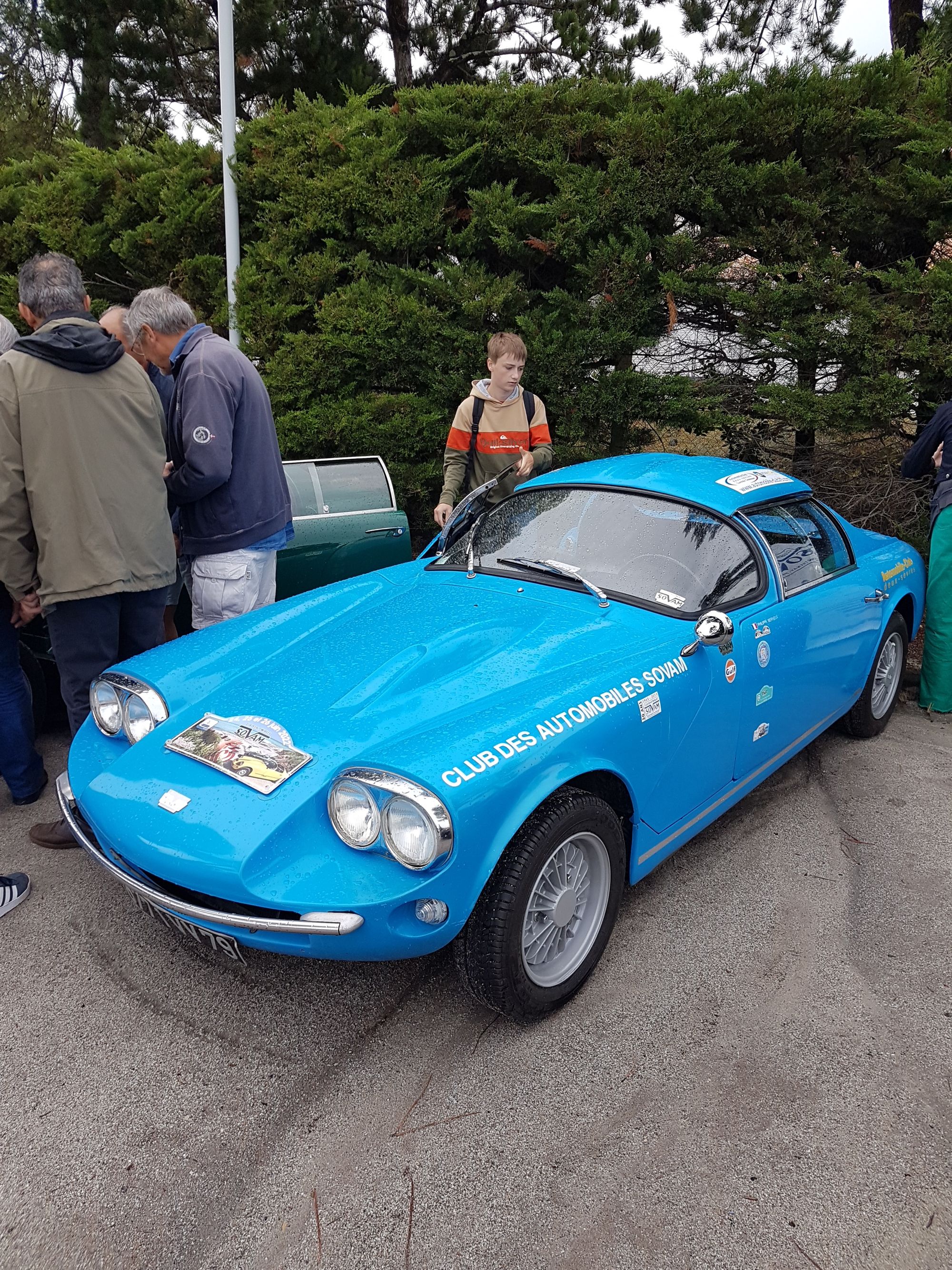 The name Maïté Patoux may not quite ring a bell. She is nowhere as famous as some of her compatriots like Michele Mouton and Marianne Hoepfner. French rallying legend Michele Mouton missed out on becoming a world champion by just a whisker, and how all who were fans of hers (and had a crush on her) regretted that rally, the one of the Ivory Coast in 1982, when Mouton should have won. But she rolled, and Walter Rohrl went on to win the rally and the world championship…by a point. C'est la vie…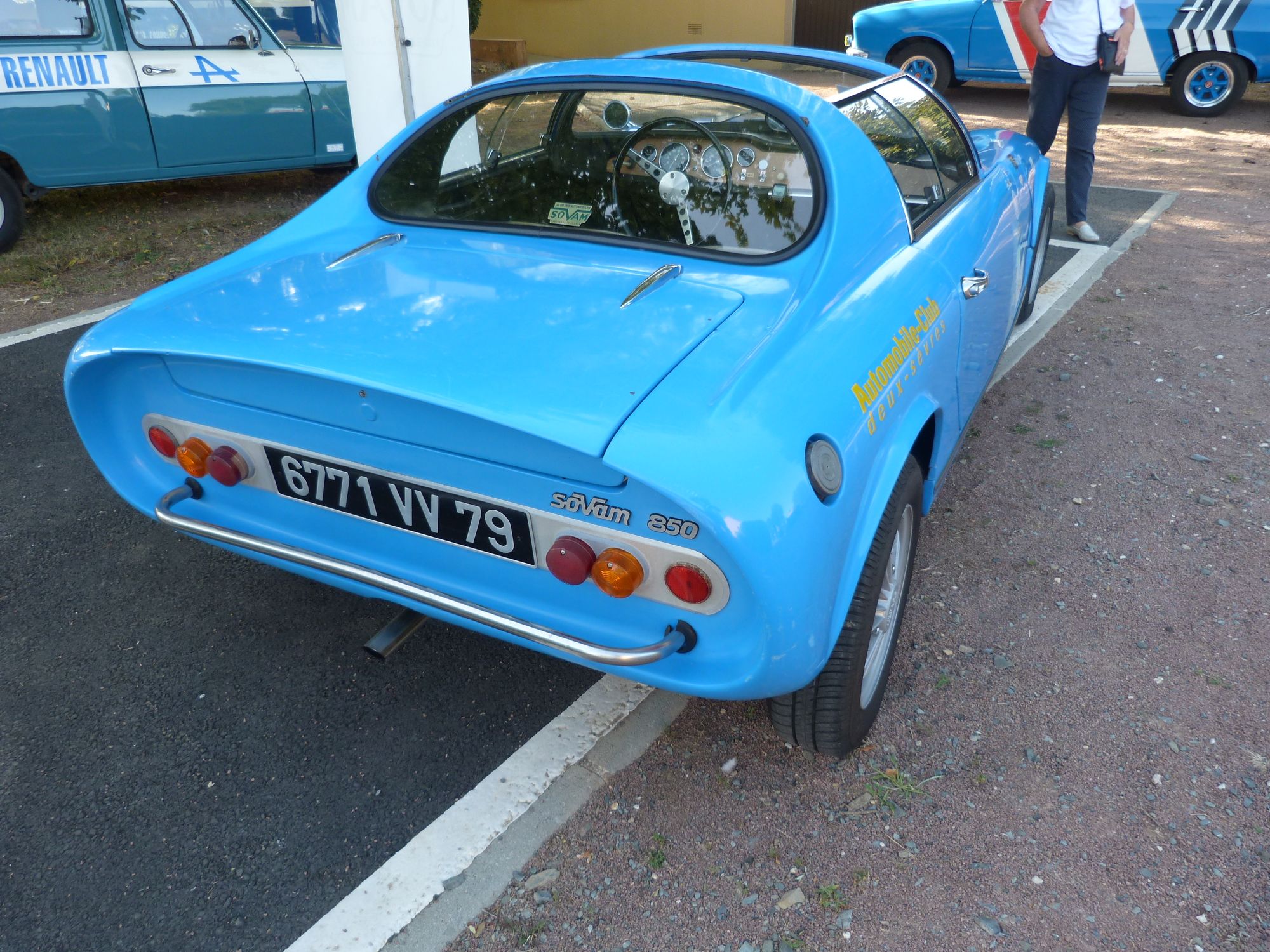 After spending her childhood in the Ivory Coast, Marianne Hoepfner (born Marie-Anne Fourton), become a rally driver, and in 1973, won the women's class of the Paris-Saint-Raphaël rally, following which the Ladies' Cup during the Tour de France automobile in 1974. Next year she participated in the 24 hours of Le Mans for the first time in a Moynet LM75, finishing first in its category, and then from 1980, she was back at Le Mans three more times (in a specially modified Lancia Stratos HF, which is with a friend now and would be worth another story another time, a WM P76 and a Porsche 934).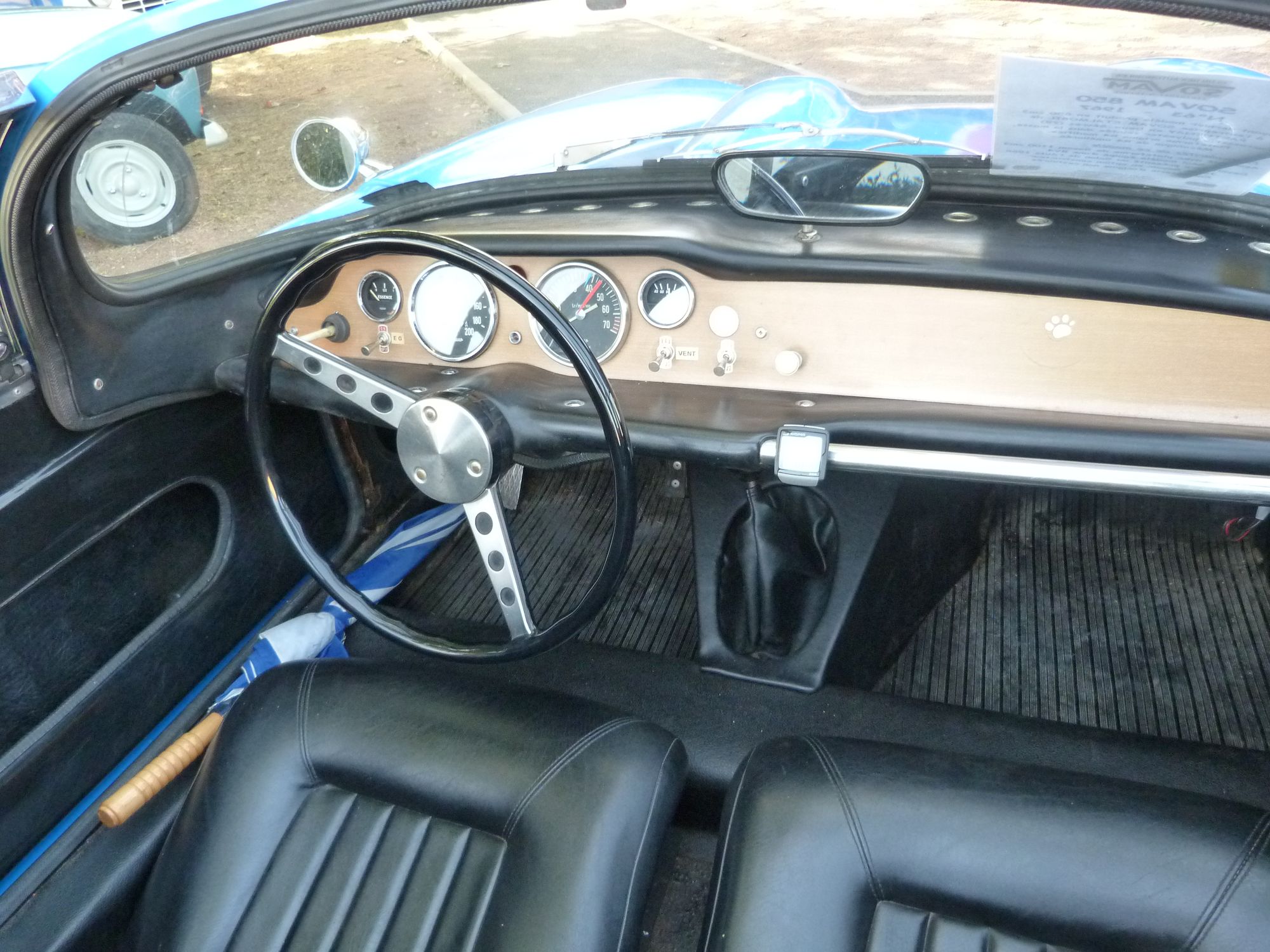 Hoepfner's first contact with India was when she participated in the 1977 London-Sydney Marathon with Robert Neyret in a Fiat Abarth 131 Diesel (four of these were specially built, with three participating in the long-distance rally). Although Neyret/Hoepfner finished 15th overall in the gruelling marathon, they won the diesel class.
Hoepfner was happily back to India for the first Himalayan Rally in 1980, in November, in a Toyota Celica, with Oda Dencker-Andersen as her navigator. Even if the result was good for her—she finished second overall behind Shekhar Mehta in his Opel Ascona 400—the disastrous political imbroglio by the likes of George Fernandes left 'a very bad taste', says Hoepfner, as she went back rather unhappy, after the windows of her car were shattered by stone throwing…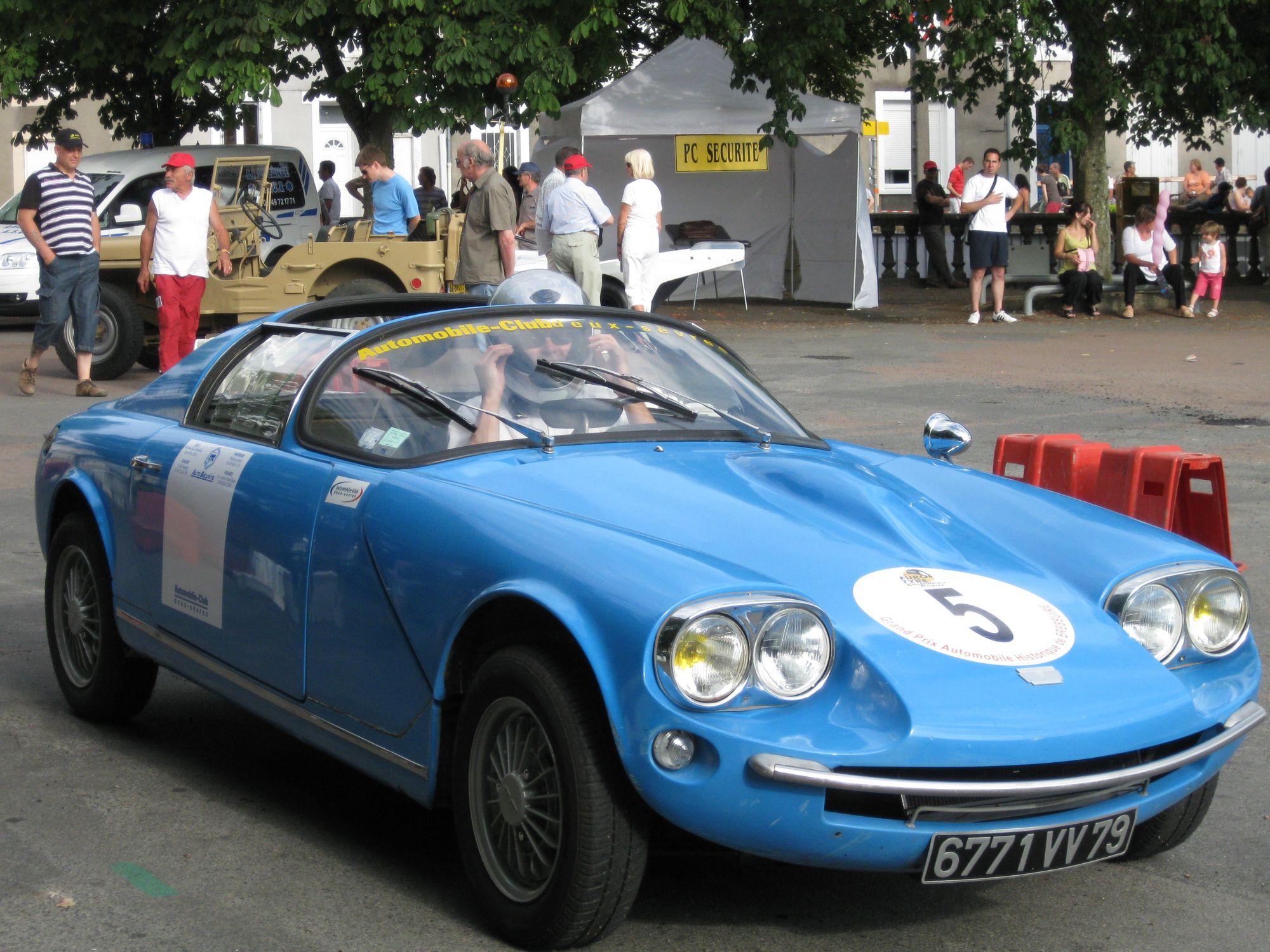 For Maïté Patoux though, it was a different story. Even though Maïté Patoux had also competed in several rallies during the 1980s, initially campaigning in an Opel Kadett GT/E, and then later, the pocket-rocket Renault 5 Turbo, as well as a stint with a Citroen AX Sport in between, her greatest adventure was almost a decade and a half before then.
In 1966, she did something quite crazy and genuinely adventurous: she and her co-driver Chantal Bernard drove all the way to India, to Calcutta, from Paris, in a tiny sports car, covering more than 25,000kms by the time they were back!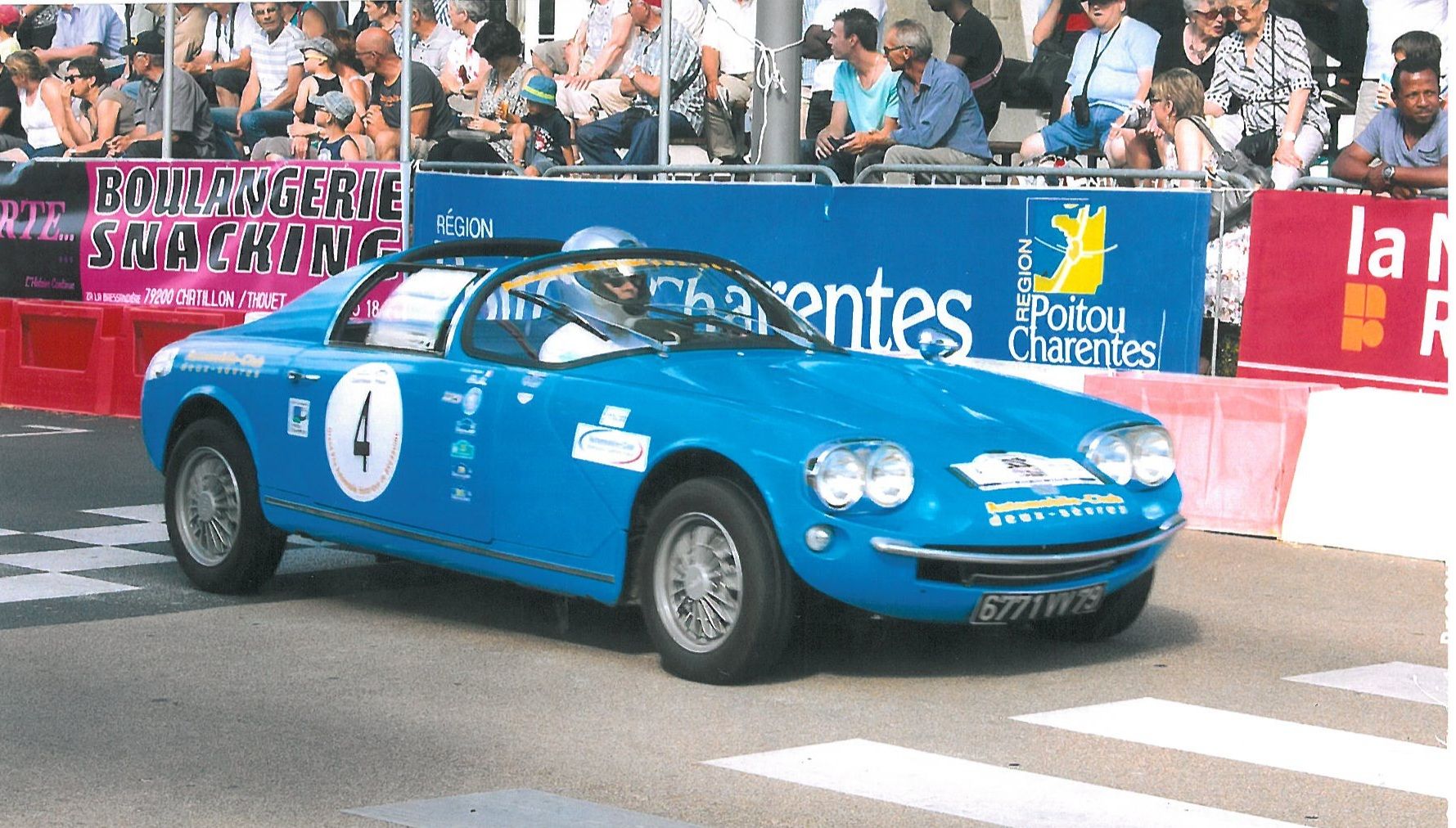 The car was a Sovam 850VS. A what…?
Yes, there is a good chance that you wouldn't know about the Sovam. In fact, very few would, because it was one of those short-lived sports cars that history almost forgot.
SOVAM (SOciété des Véhicules André Marin) is an old company (established in 1930) that makes specialist passenger and freight handling equipment for airports. André Morin, the son of SOVAM's founder Robert Morin, decided to introduce a light delivery vehicle developed on a Renault 4 chassis in 1964. The vehicle proved to be quite a success.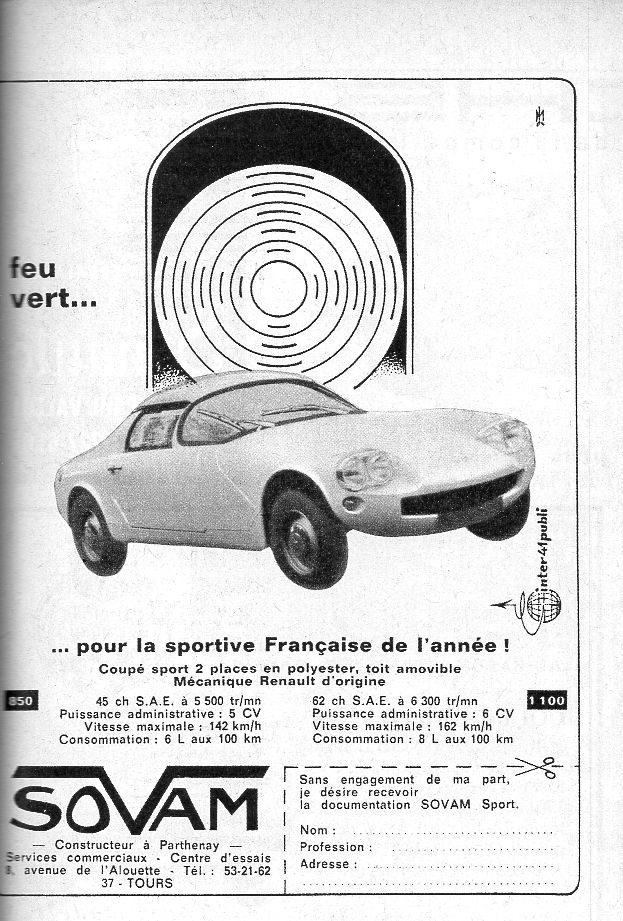 Next André Morin decided to get designer Jacques Durand to develop the body of a sports car on the same base, which he wanted to gift to his wife. The car was instead shown at the 1964 Paris Motor Show, and it was quite a hit with the public. Morin decided to commercialise the Sovam 850 VS (Voiture de Sport, sports car in French).
The car was powered by the Renault Dauphine's 845cc four-cylinder, and as the body was in lightweight fibreglass, performance was sprightly. To demonstrate the car's reliability, the idea came up of getting two women to drive all the way to Calcutta, from Paris, and back in a Sovam!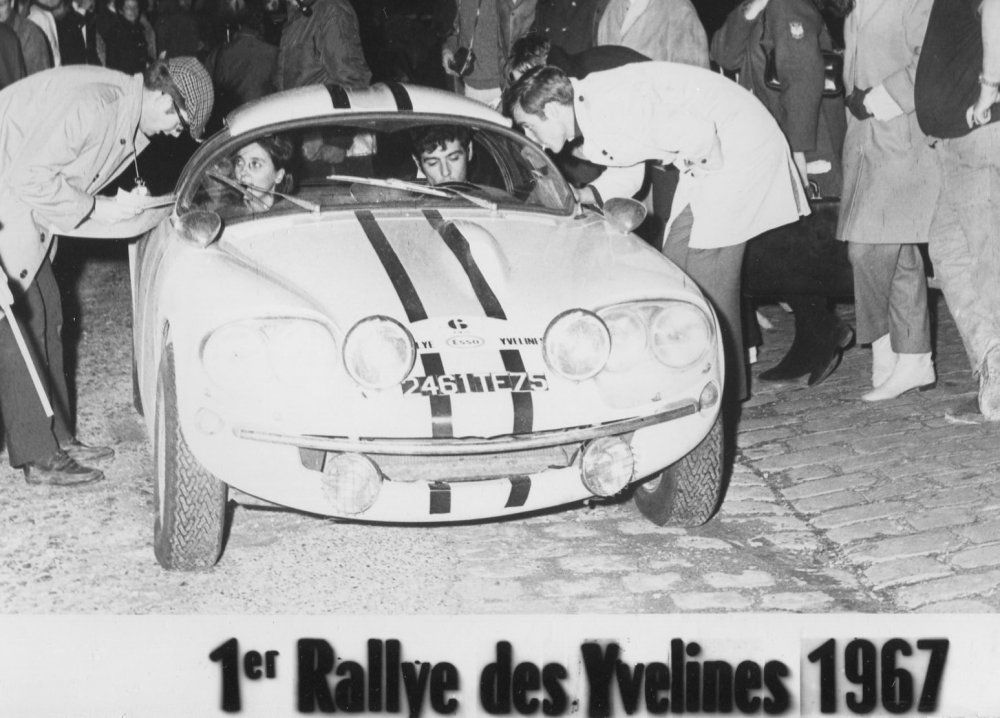 Maïté Patoux was approached by Sovam's deputy managing director, a certain Monsieur A. Magnat. Thus, it came to pass that Patoux met André Morin and the idea attracted her: "I was interested in this challenge. I like cars, I like adventure, and I was getting paid for it. What's more, I was going to be able to go to Afghanistan and hopefully see the famous Afghan hounds there. It was crazy, yes, but an opportunity of a lifetime."
Born in Cambo les Bains, in the Basque region of southern France, Maïté Patoux was a gutsy young woman, who had been 'racing from the age she received her driving licence'.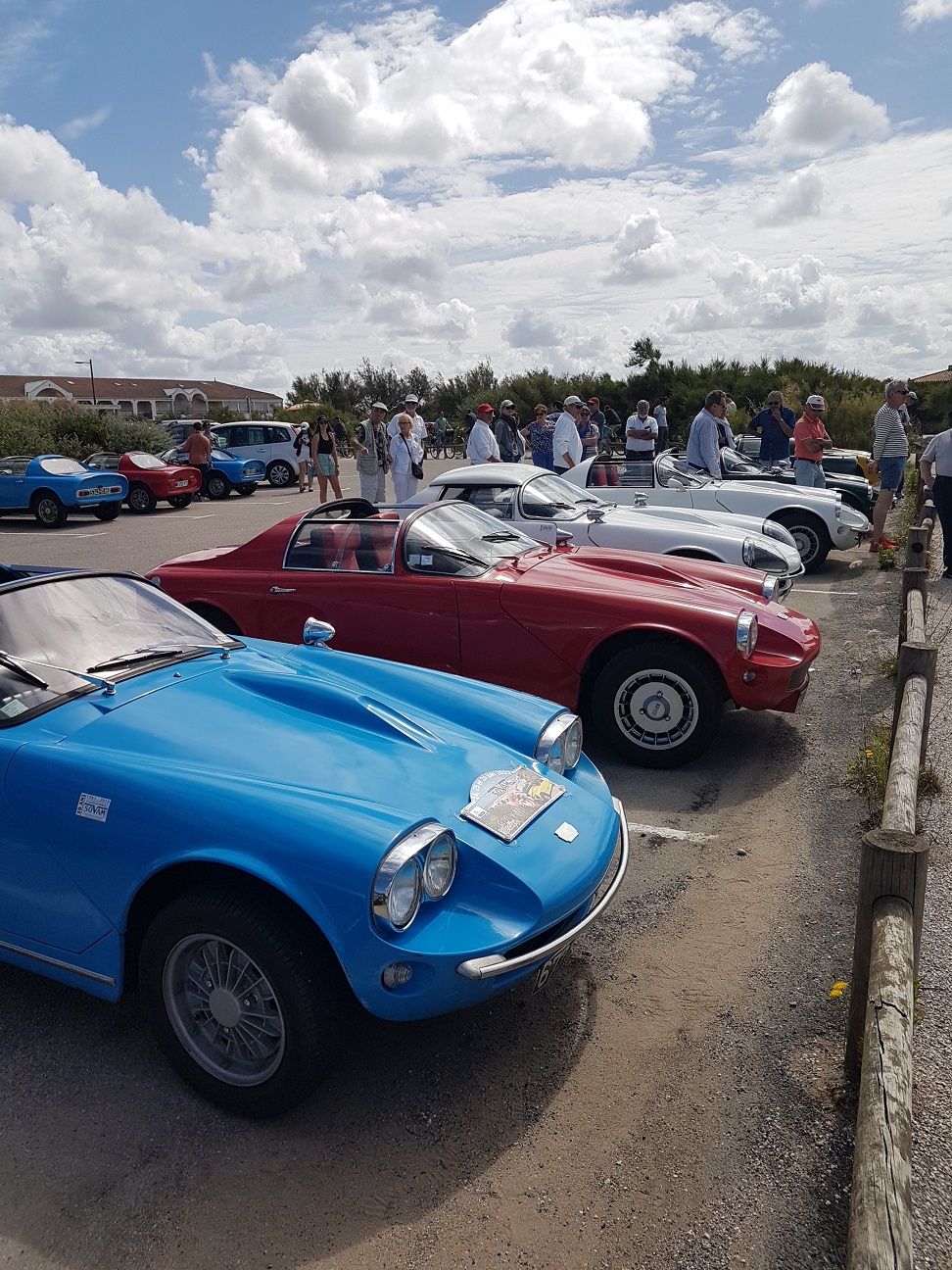 "I started very young, just 18 years old, on the Pau circuit, as I was living in Pau then, and I passed my driving test and received a license when very young, and that's when I wanted to be a racing car driver," explains Patoux, who now lives near Montpellier, in the South of France.
"I started with a 1093cc Renault Dauphine, with which I raced on the Nogaro track, but I broke this car on the Angouleme Circuit de Remparts. Rallying started soon after with a Gordini, then a Lotus Cortina, Alfa Romeos, Porsche, Alpine, Cooper S and a Steyr Puch too. Sobieslaw Zasada won the European championship in 1966 in a similar car." [On Zasada: https://magazine.derivaz-ives.com/polish-rally-star-sobieslaw-zasada-fiva-heritage-hall-of-fame/]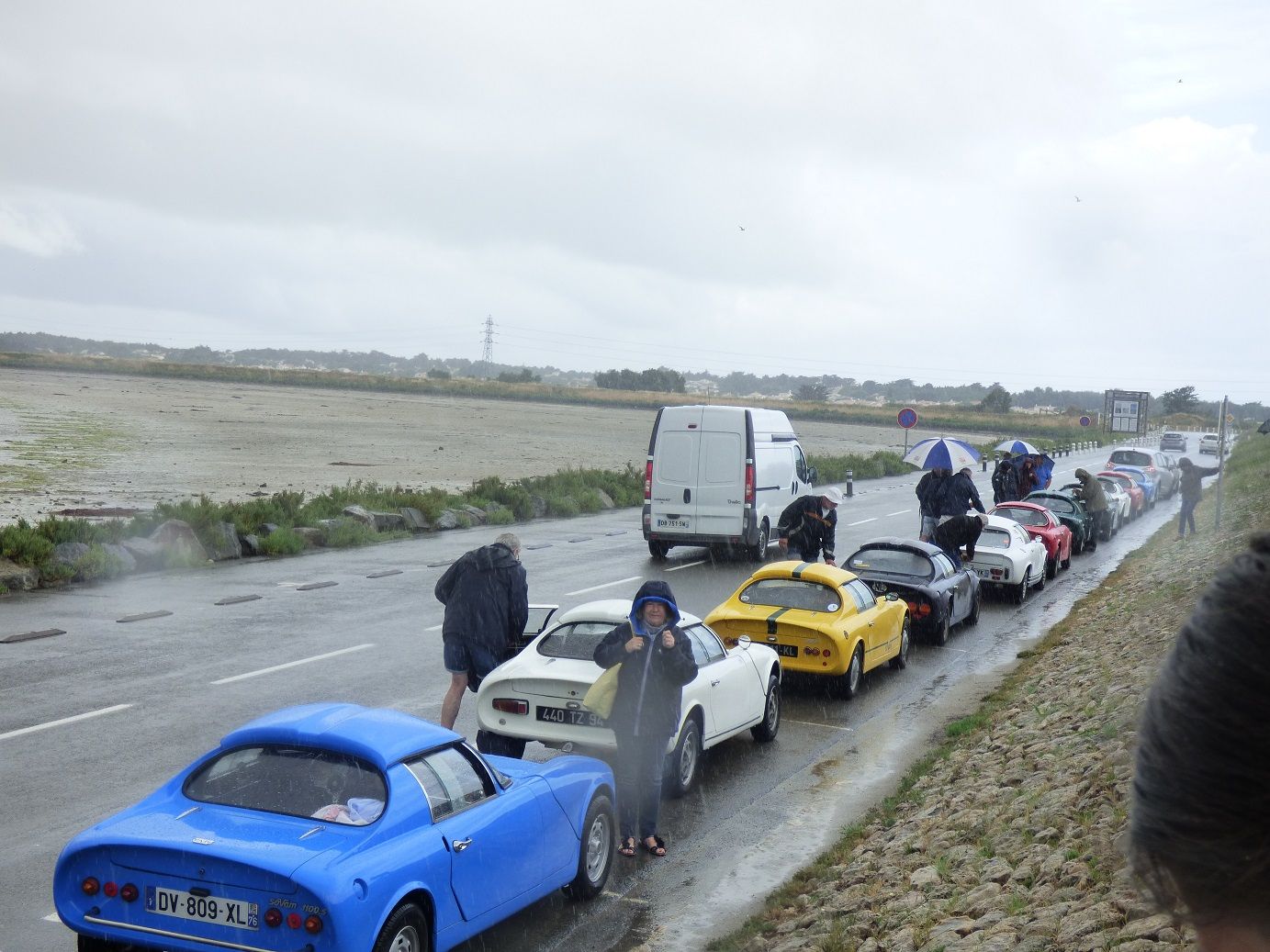 Chantal Bernard, a part-time model, wife of a lawyer, and a writer in her spare time, as well as a mother of two, had met Charles Henri Armbruster, an engineer, at SOVAM, and offered to write a book on this adventure: to drive from France to India and back, and to relate, day by day, the experience of it all.
The overall allocated budget was an equivalent of US$ 3,000. The car was stock, using the 45bhp Renault engine, mated to a three-speed gearbox, capable of a top whack of just 145 km/h. The suspension was standard too, but the car was raised to improve ground clearance. The other adjustments included a raised exhaust for fording streams, in addition to being equipped with a 60-litre fuel tank, and a special pump.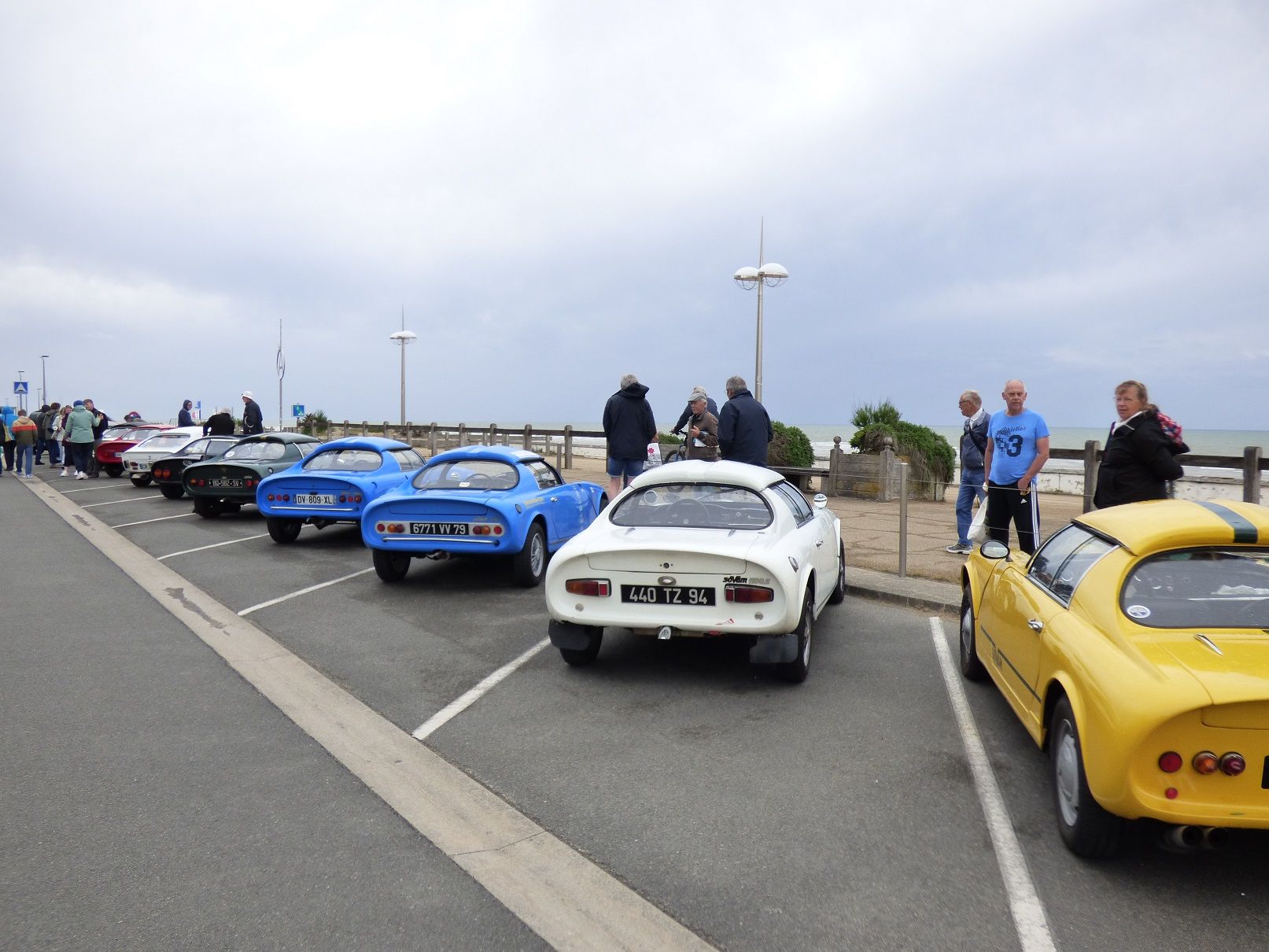 So how did it go for Chantal Bernard and Maïté Patoux? You will need to read the second part of this exciting story tomorrow :)
---
---
Comments
Sign in or become a deRivaz & Ives member to join the conversation.
Just enter your email below to get a log in link.