Pebble Beach: Where Restoration Remains King
Images: Pebble Beach
A pre-war Mercedes-Benz roadster that was first owned by the Shah of Afghanistan—one of just three similar cars surviving in the world today—was awarded the top prize at the 2023 Pebble Beach Concours d'Elegance.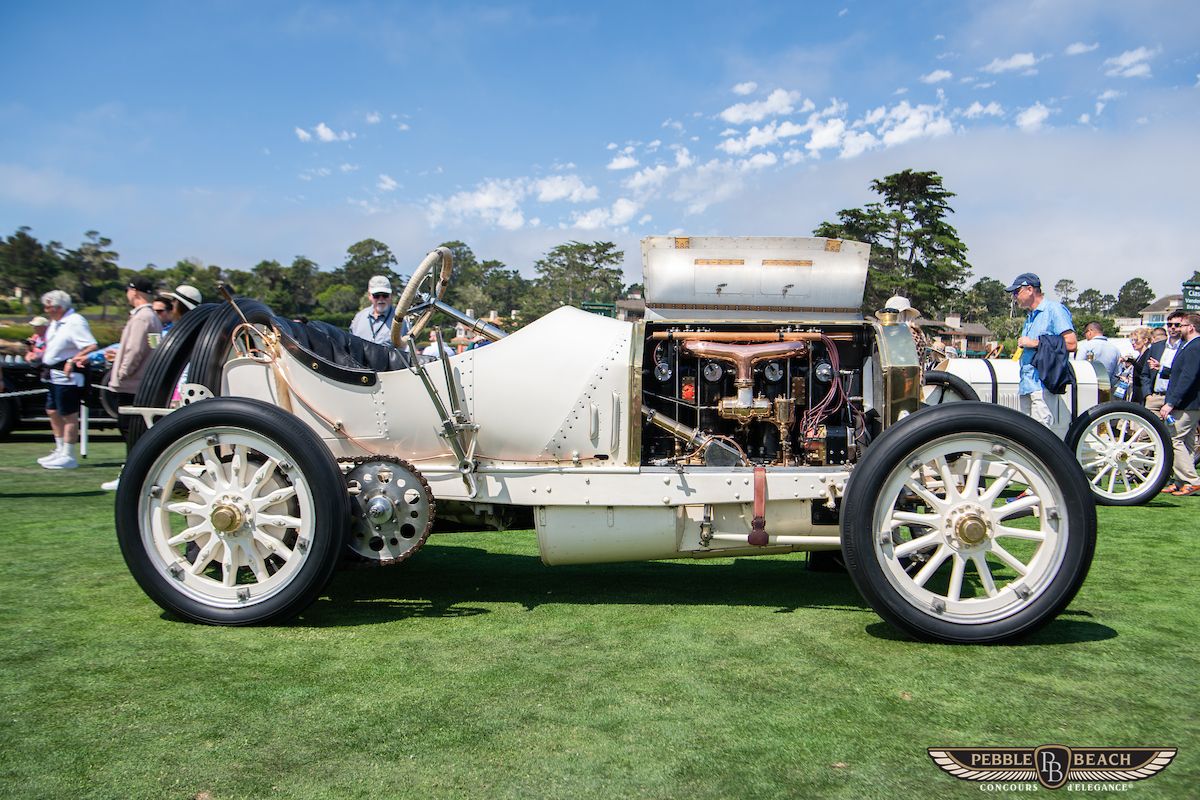 This year, 216 cars from 18 countries and 30 states pulled onto the competition field of the Pebble Beach Concours d'Elegance, and the car named Best of Show was a 1937 Mercedes-Benz 540K Special Roadster presented by Jim Patterson of the Patterson Collection in Louisville, Kentucky.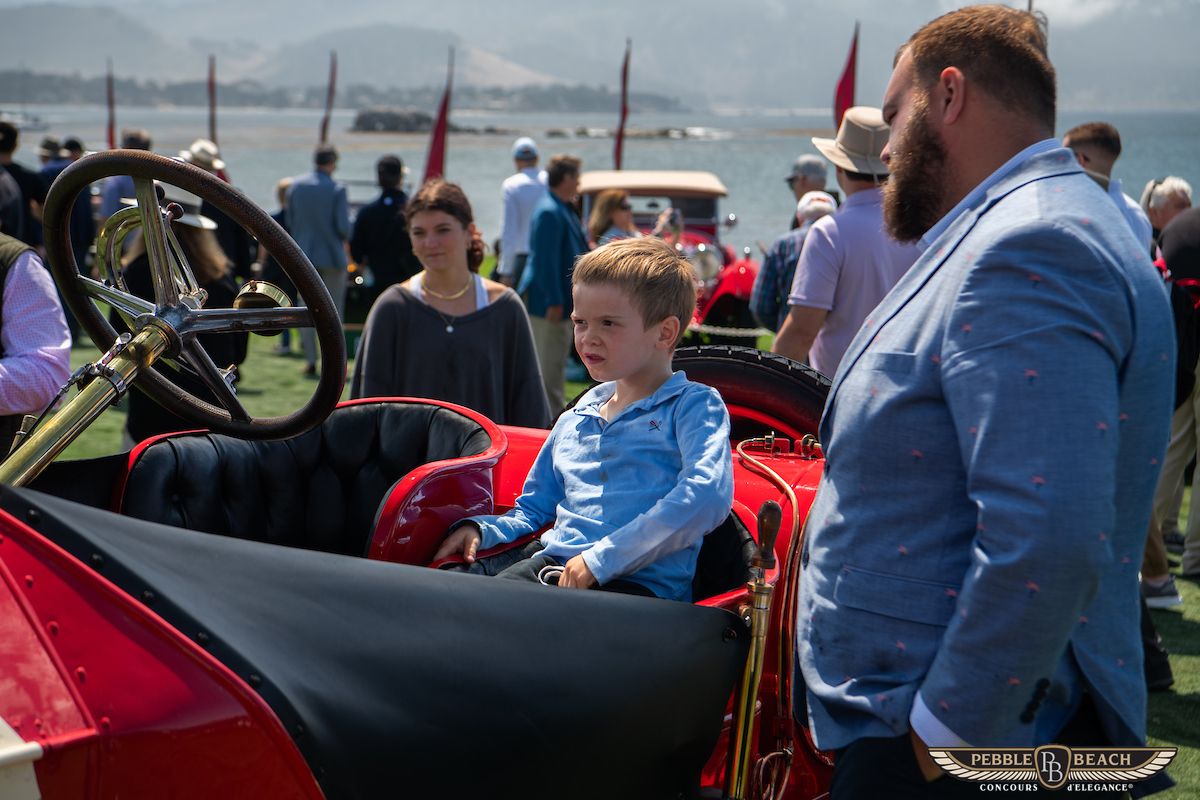 "This 540K balances strength with sweeping lines and style, and its history is unique," said Concours Chairman Sandra Button. "In talking with Jim about this car, I was impressed by the time and thought invested in this restoration. Every piece of this beautiful Mercedes-Benz was researched so carefully to honour its history."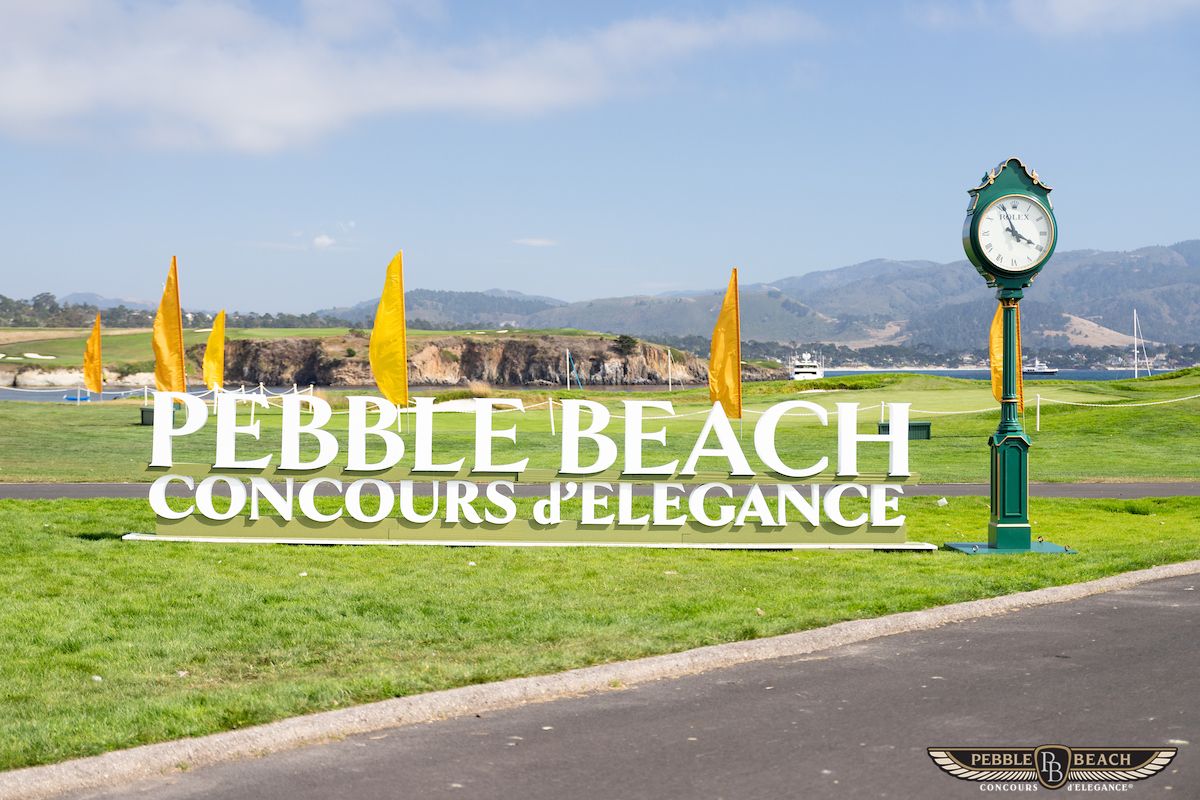 Prior to this win, the marques of Bugatti and Mercedes-Benz were tied with the most 'Best of Show' wins at Pebble Beach. This win puts Mercedes-Benz in the lead, with 10 wins in total.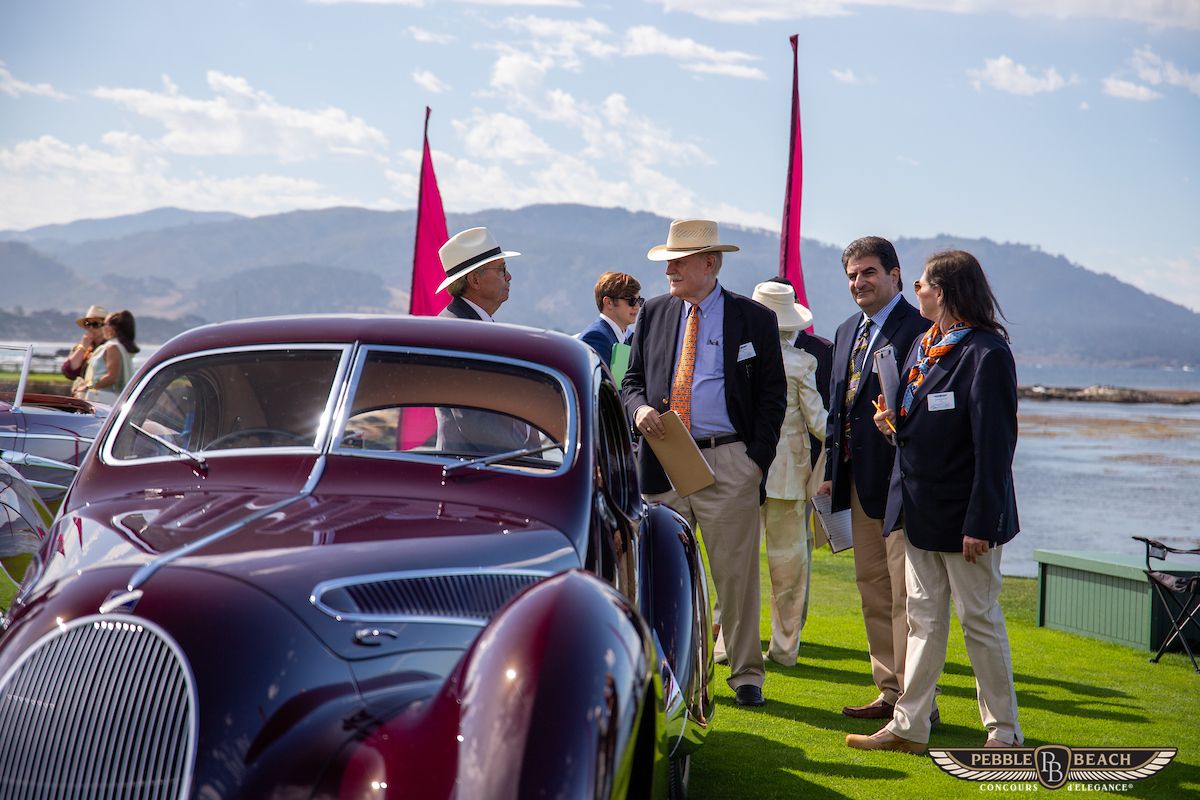 "In Kentucky, you know, we talk about winning the Derby. Well, there's such a thing as winning the Triple Crown," said Jim Patterson. "And so I've won this Concours twice before today. This is a Triple Crown for me."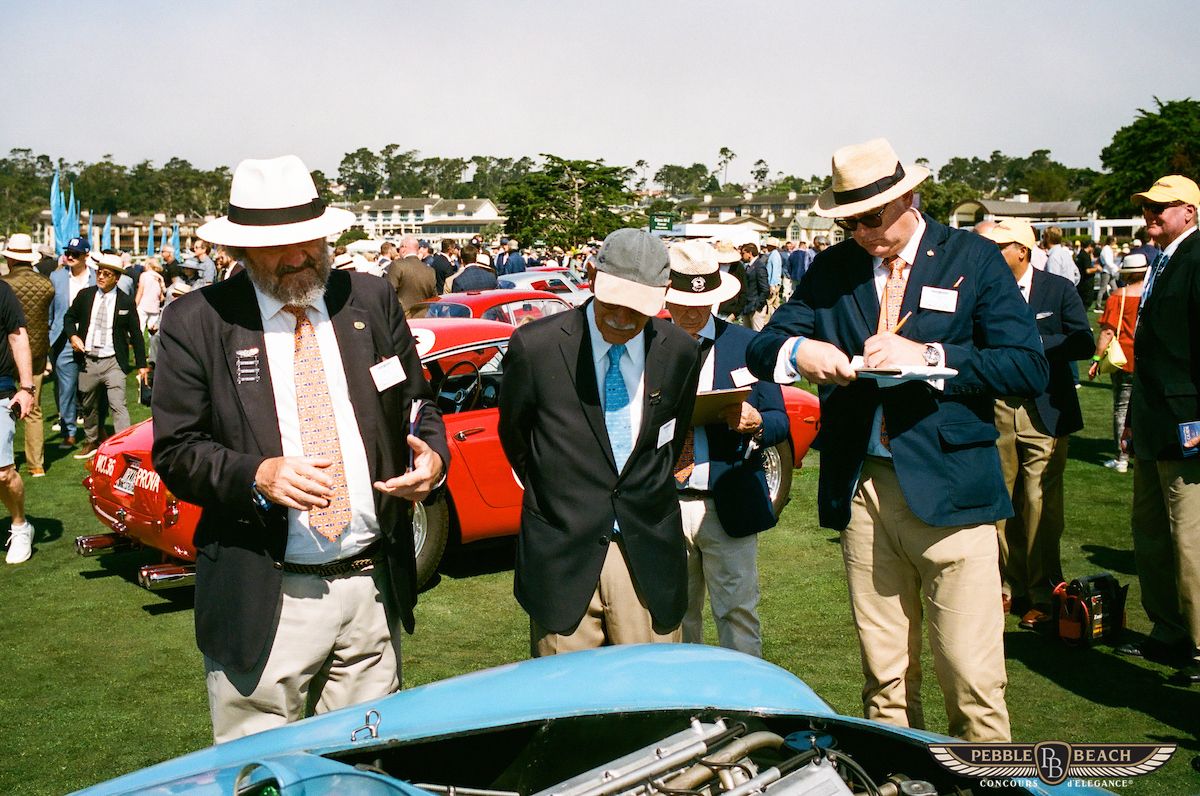 This year's race for Best of Show featured other strong contenders, including the Auriga Collection's 1930 Mercedes-Benz 710 SS Special Roadster, the 1932 Alfa Romeo 8C 2300 Corto Figoni Cabriolet shown care of Gregor Fisken, and the 1939 Delahaye 165 Figoni et Falaschi Cabriolet owned by the Peter Mullin Automotive Museum Foundation.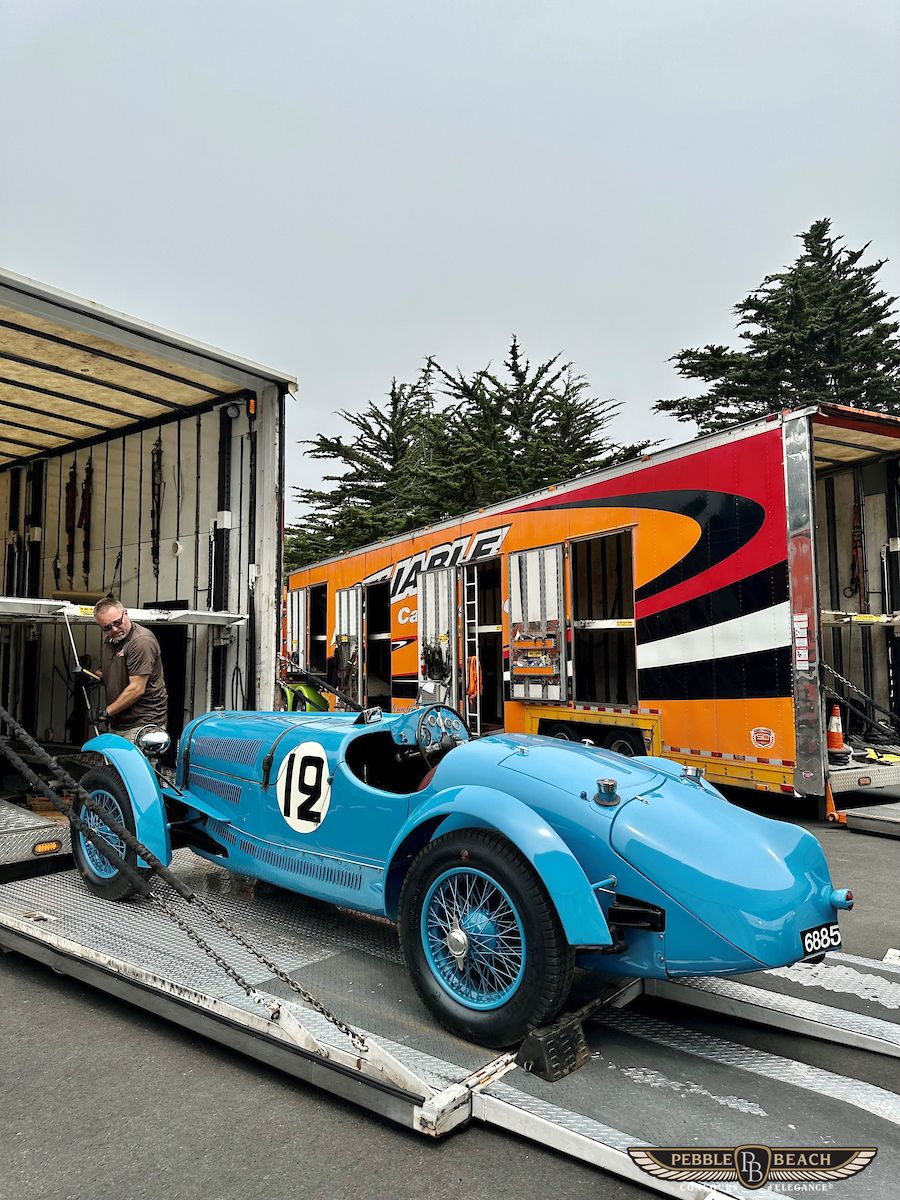 The competition got underway on Thursday when the majority of Concours entries participated in the 25th Pebble Beach Tour d'Elegance, which traces about 70 miles of scenic coastal roads. Entries that complete the Tour have the advantage if they tie in the Concours class competition.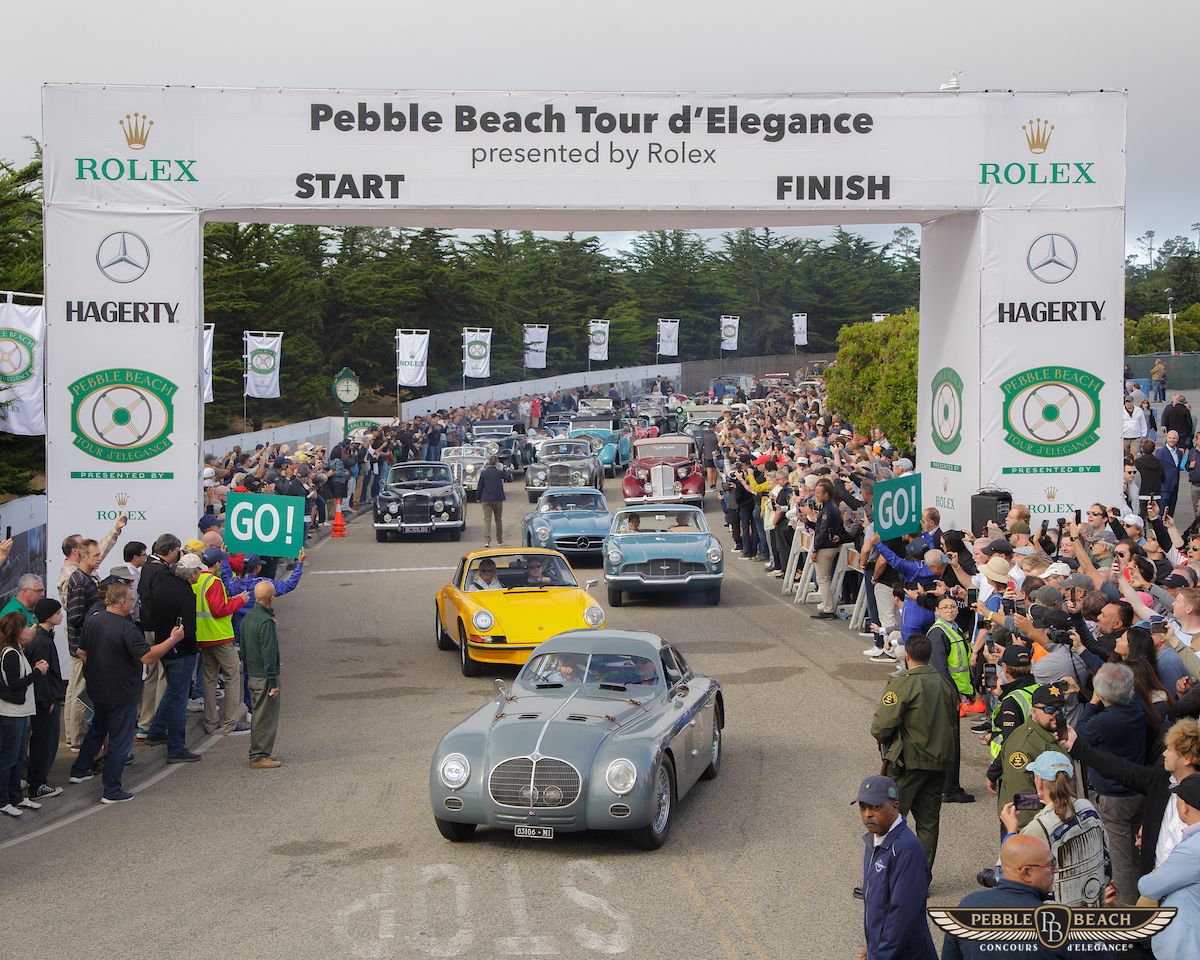 The Pebble Beach Concours raised more than $2.68 million for charity this year, bringing the event's total charitable donations to over $37 million to date. Through the Pebble Beach Company Foundation, the primary charitable partner of the Concours, these funds will benefit more than 90 local charities, impacting the lives of more than 10,000 children annually in Monterey County.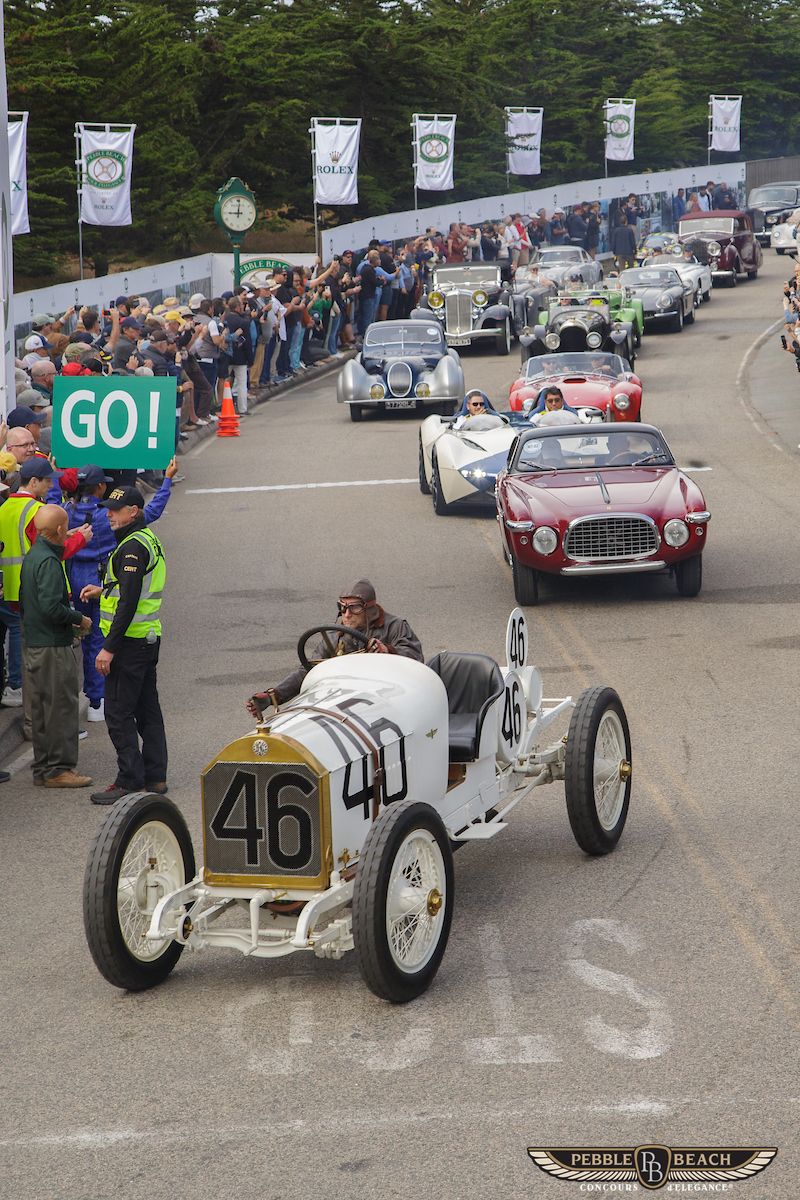 Gooding & Company, the official auction house of the Pebble Beach Concours d'Elegance, hosted its 19th sale at the venue, presenting its largest catalog to date and grossing over $92 million in sales. The top lot of the weekend was the unrestored 1962 Ferrari 250 GT SWB Berlinetta, which sold for $9,465,000. The auction house also set a new world record for the Mercer marque with the sale of a 1914 Type 35-J Raceabout for $4,790,000.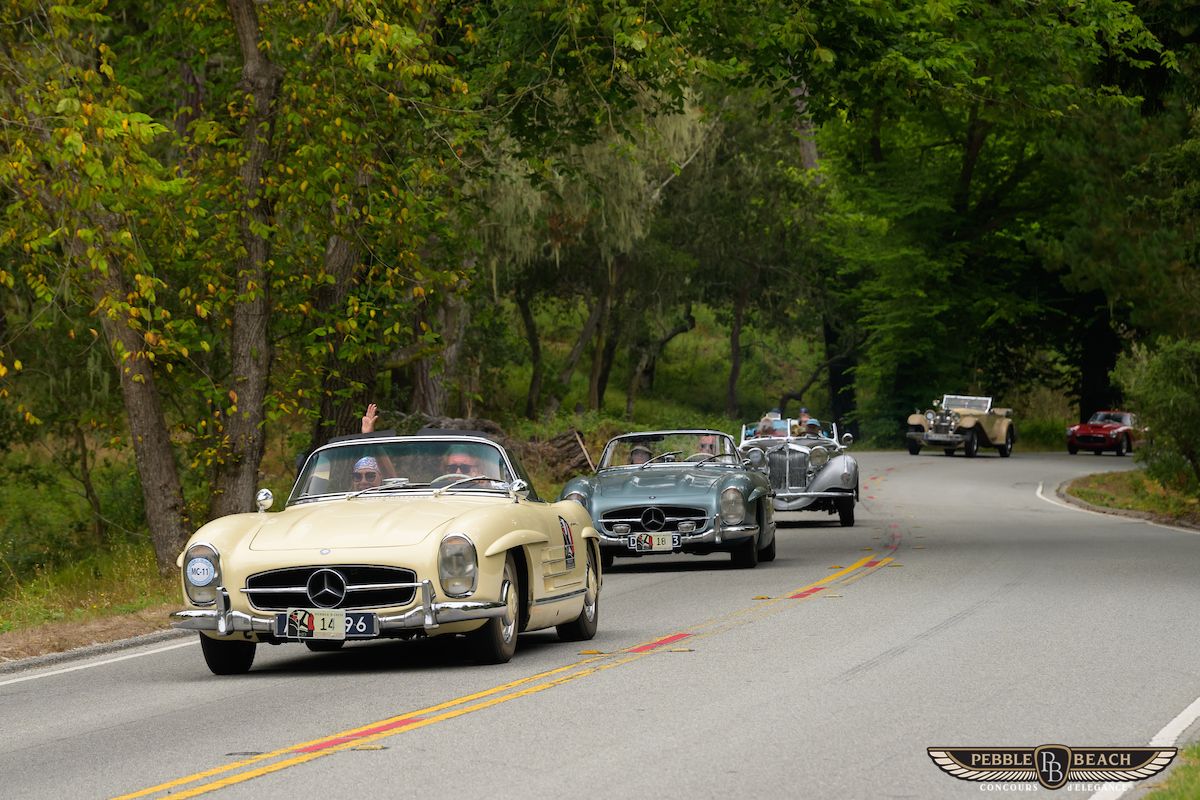 The 73rd Pebble Beach Concours d'Elegance will take place on Sunday, 18 August 2024, and will celebrate the marques of Packard and Maserati as well as the creations of Italian coachbuilder Pietro Frua—with more features to be announced in the early fall.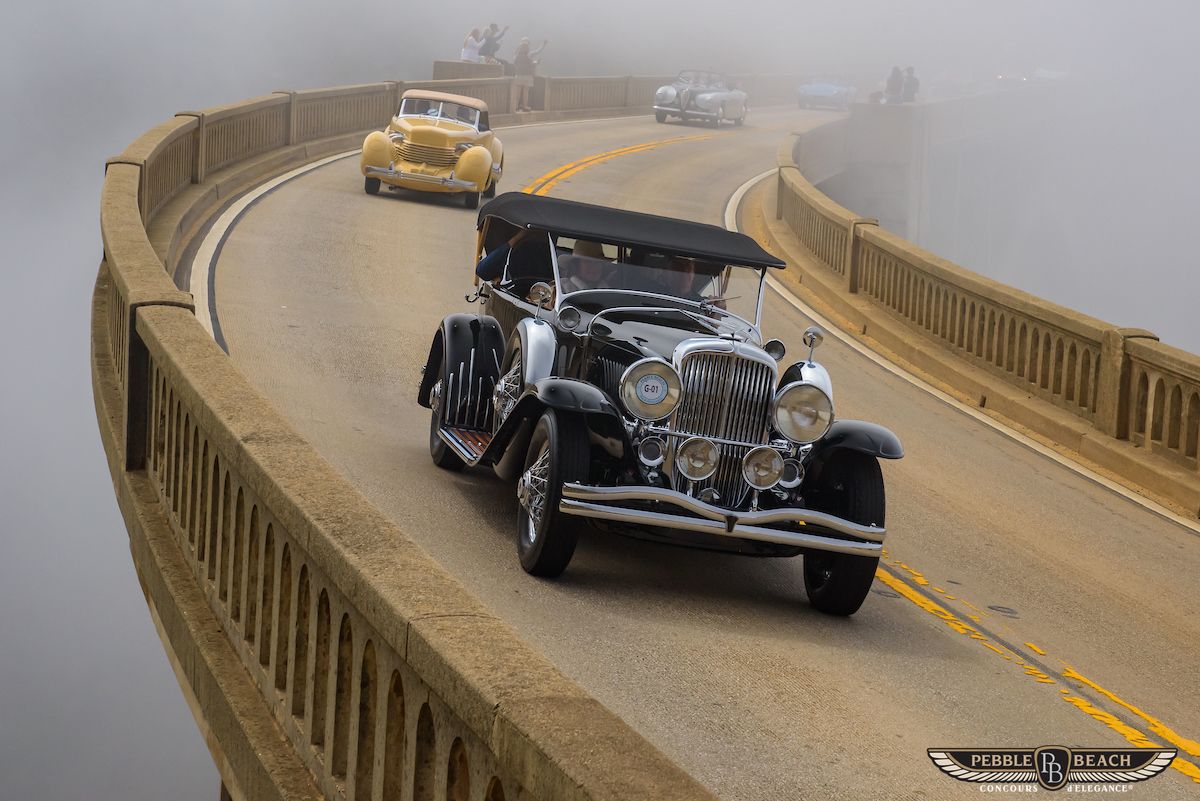 Results:
BEST OF SHOW
1937 Mercedes-Benz 540K Special Roadster (Jim Patterson/The Patterson Collection)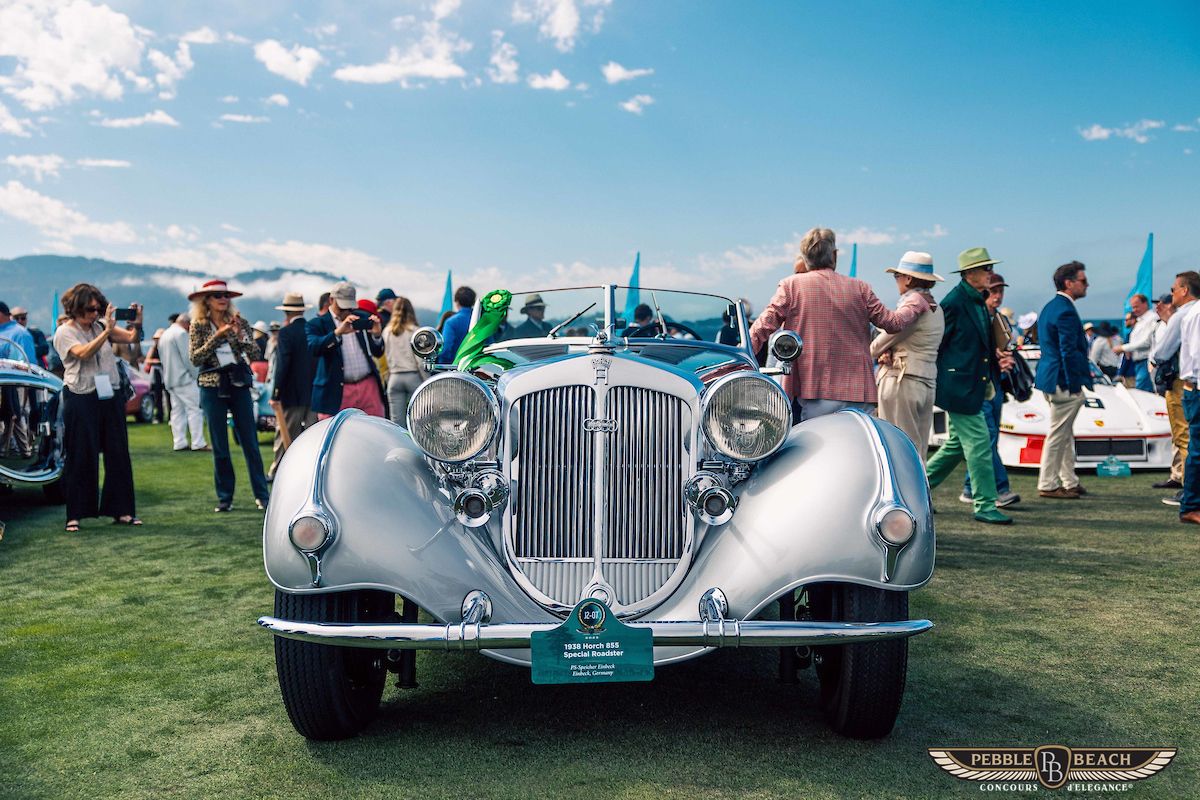 ELEGANCE AWARDS
Gwenn Graham Most Elegant Convertible
1950 Talbot-Lago T26 Grand Sport Saoutchik Cabriolet (Steve & Marilee Hamilton)
J. B. & Dorothy Nethercutt Most Elegant Closed Car
1937 Bugatti Type 57S Atalante (William E. Connor Family)
Jules Heumann Most Elegant Open Car
1937 Bugatti Type 57S Corsica Open Sports (Lord Anthony Bamford)
Strother MacMinn Most Elegant Sports Car
1960 Ferrari 250 GT SWB Competition Scaglietti Berlinetta (Rob Kauffman/RK Motors)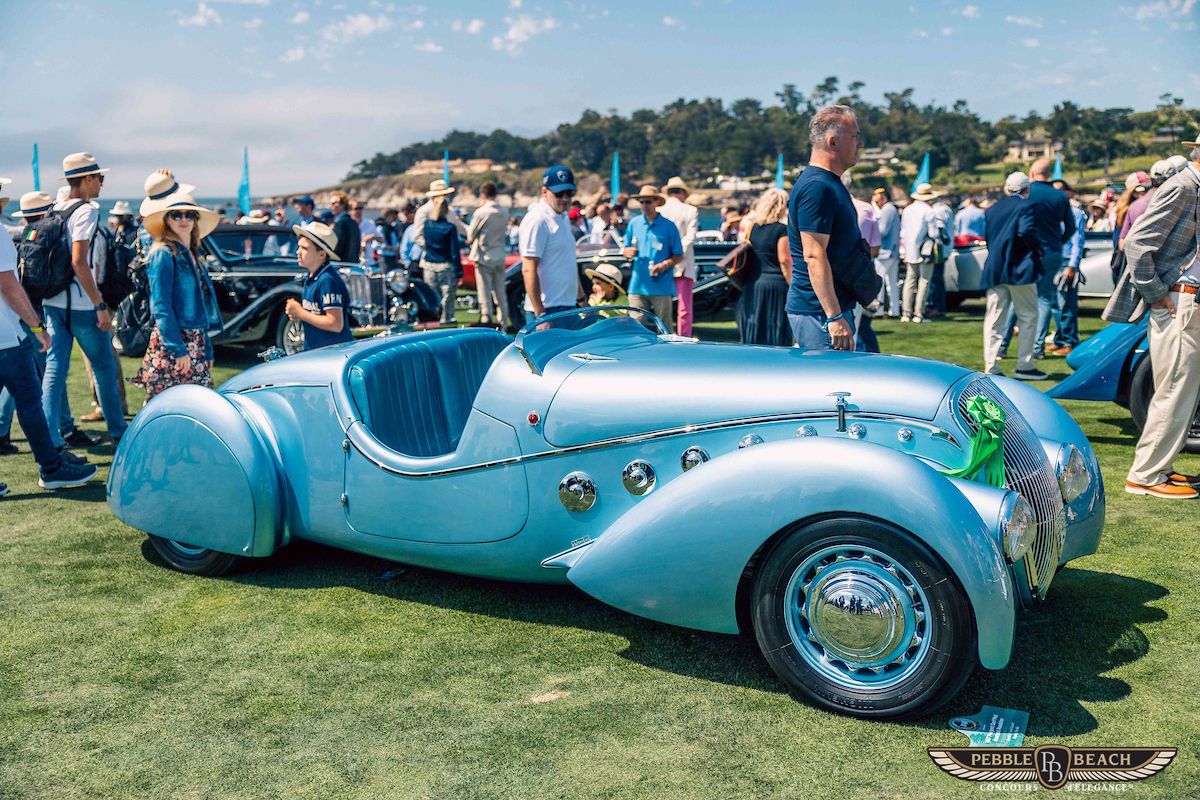 SPECIAL AWARDS
Alec Ulmann Trophy
1936 Hispano-Suiza J-12 Saoutchik Cabriolet (The Keller Collection)
Ansel Adams Award
1923 Rolls-Royce Silver Ghost Pall Mall (Laura & Jack Boyd Smith Jr.)
ArtCenter College of Design Award
1963 Porsche 901 Prototype "Quickblau" Karmann/Reutter Coupe (Alois Ruf)
Briggs Cunningham Trophy
1954 Edwards America Convertible (Gary & Cathy Edwards)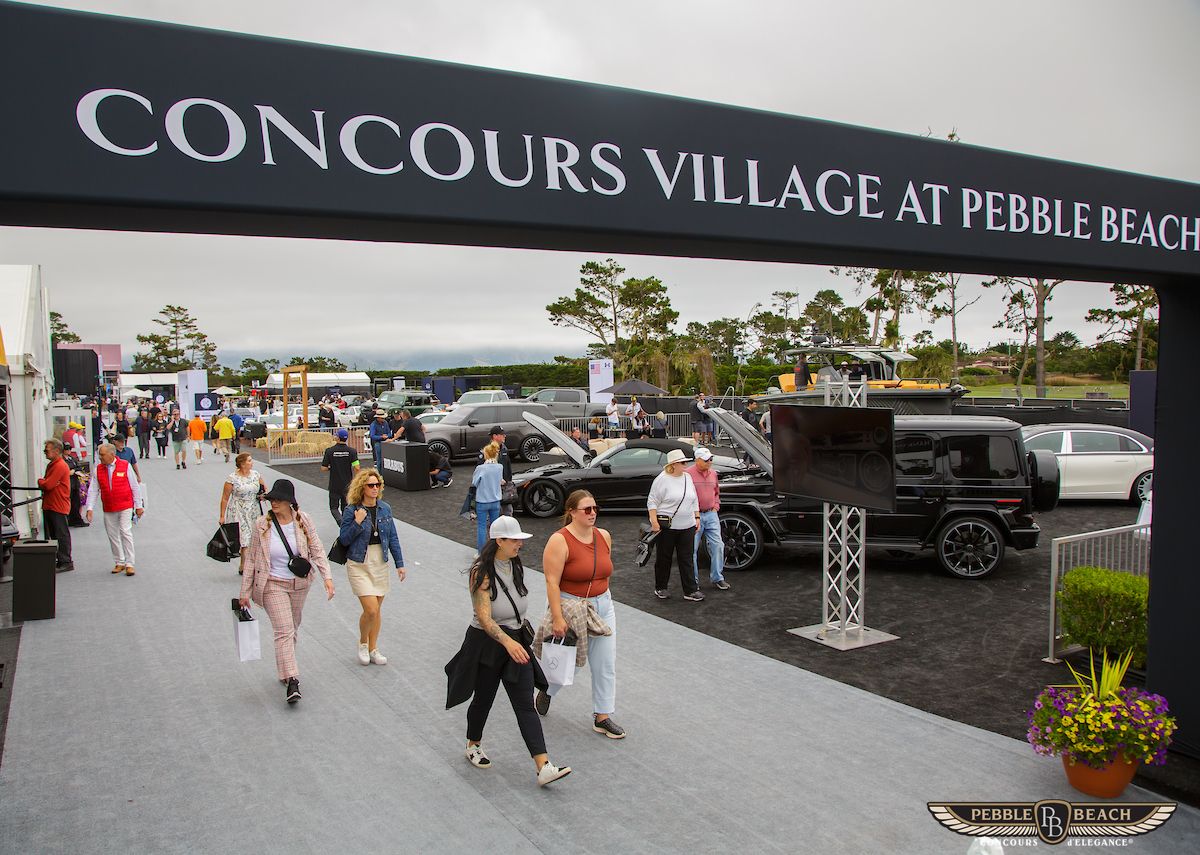 Center for Automotive Research at Stanford (CARS) Award for Automotive Innovation
1928 Mercedes-Benz 710 SSK Sport Two-Seater (John Houlihan)
Chairman's Trophy
1952 Alfa Romeo 6C 2500 SS Touring Spider (Matthias Metz)
Charles A. Chayne Trophy
1968 Lamborghini Miura P400 Bertone Coupé (Raphael Gabay)
Classic Car Club of America Trophy
1930 Cadillac 452 Fleetwood All Weather Phaeton (Hans Emerén)
Elegance in Motion Trophy
1947 Delahaye 135 MS Figoni et Falaschi Narval Cabriolet (Dana & Patti Mecum)
Enzo Ferrari Trophy
1950 Ferrari 166 MM Touring Barchetta (Clive & Alison Beecham)
FIVA Prewar Trophy
1933 Duesenberg SJ Weymann Speedster (The Lee Automobile Collection)
FIVA Postwar Trophy
1956 Ferrari 410 Superamerica Pinin Farina Coupe (Alex & Judy Albarian)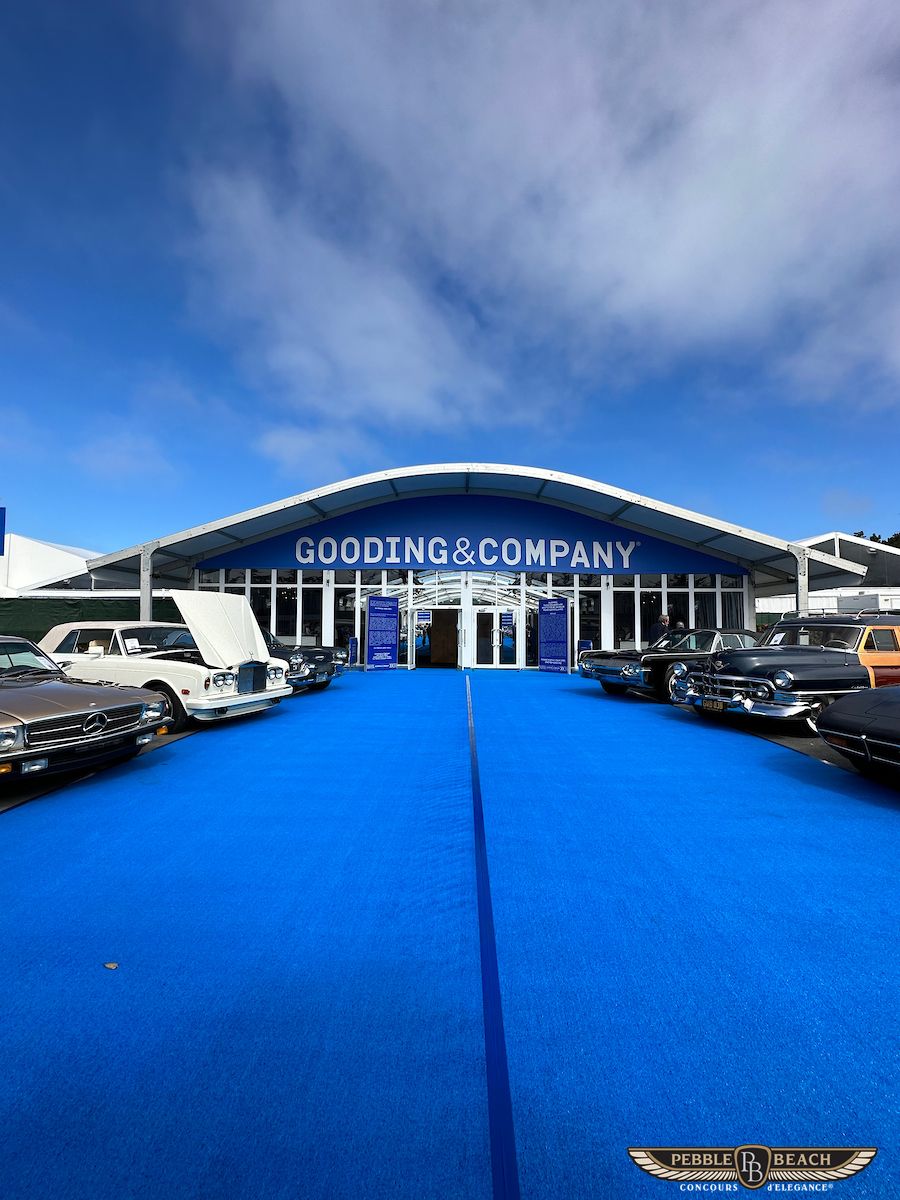 The French Cup
1927 Bugatti Type 38/49 Figoni Cabriolet Philadelphia (Luc Slijpen)
Gran Turismo Trophy
1933 Alfa Romeo 6C 1750 Gran Sport Figoni Coupé (David & Adele Cohen)
Lincoln Trophy
1932 Lincoln KB LeBaron Convertible Roadster (Larry Carter)
Lucius Beebe Trophy
1933 Rolls-Royce Phantom II Brewster (Lehrman Collection)
Mercedes-Benz Star of Excellence Award
1937 Mercedes-Benz 540K Special Roadster (Jim Patterson/The Patterson Collection)
Montagu of Beaulieu Trophy
1965 McLaren M1A Race Car (Egon & Birgit Zweimüller)
The Phil Hill Cup
1957 Maserati 200SI Fantuzzi Spyder (Jonathan & Wendy Segal)
Tony Hulman Trophy
1988 McLaren MP4/4-2 Formula 1 Race Car (Mouse Motors)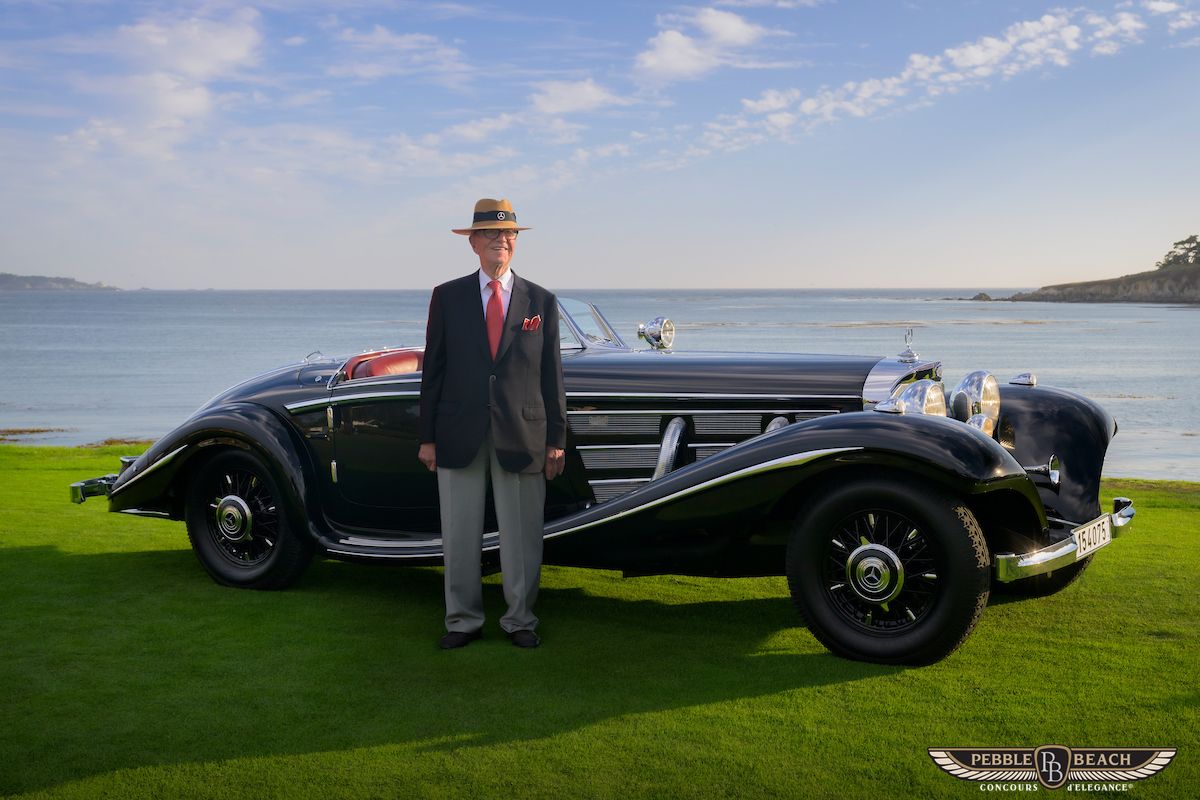 ---
---
Comments
Sign in or become a deRivaz & Ives member to join the conversation.
Just enter your email below to get a log in link.