The Discovery Of Sheikh Zayed's long-lost Rolls-Royce
Text: Mohammed Luqman Ali Khan
Images: Mohammed Luqman Ali Khan, Rolls-Royce Archives, Raymond Depardon (Magnum Photos), Nubes Argentea Archives
The year 2018 was marked as the 'Year of Zayed' to commemorate the birth centenary of the founding father and first President of United Arab Emirates, HH Sheikh Zayed Bin Sultan Al Nahyan. As a UAE-resident, I wanted to pay my personal tribute to the visionary leader who was one of the greatest benefactors of mankind. I embarked on research, aiming to pen down a book entitled 'Automobiles of Sheikh Zayed'. In July 2018 I was trawling through documents at the National Archives in Abu Dhabi, and while flipping the pages of one of its publications entitled 'Memoirs of the Emirates', I stumbled on an Eastman colour photograph showing the unloading of a classic Rolls-Royce on an Arabian shore. As a motoring researcher, I was intrigued and wanted to know: whose car was this? And does it survive? If yes, where is it now? These questions triggered my mission to locate and repatriate the car, which, surprisingly; turned out to be historically the most important motor car for UAE.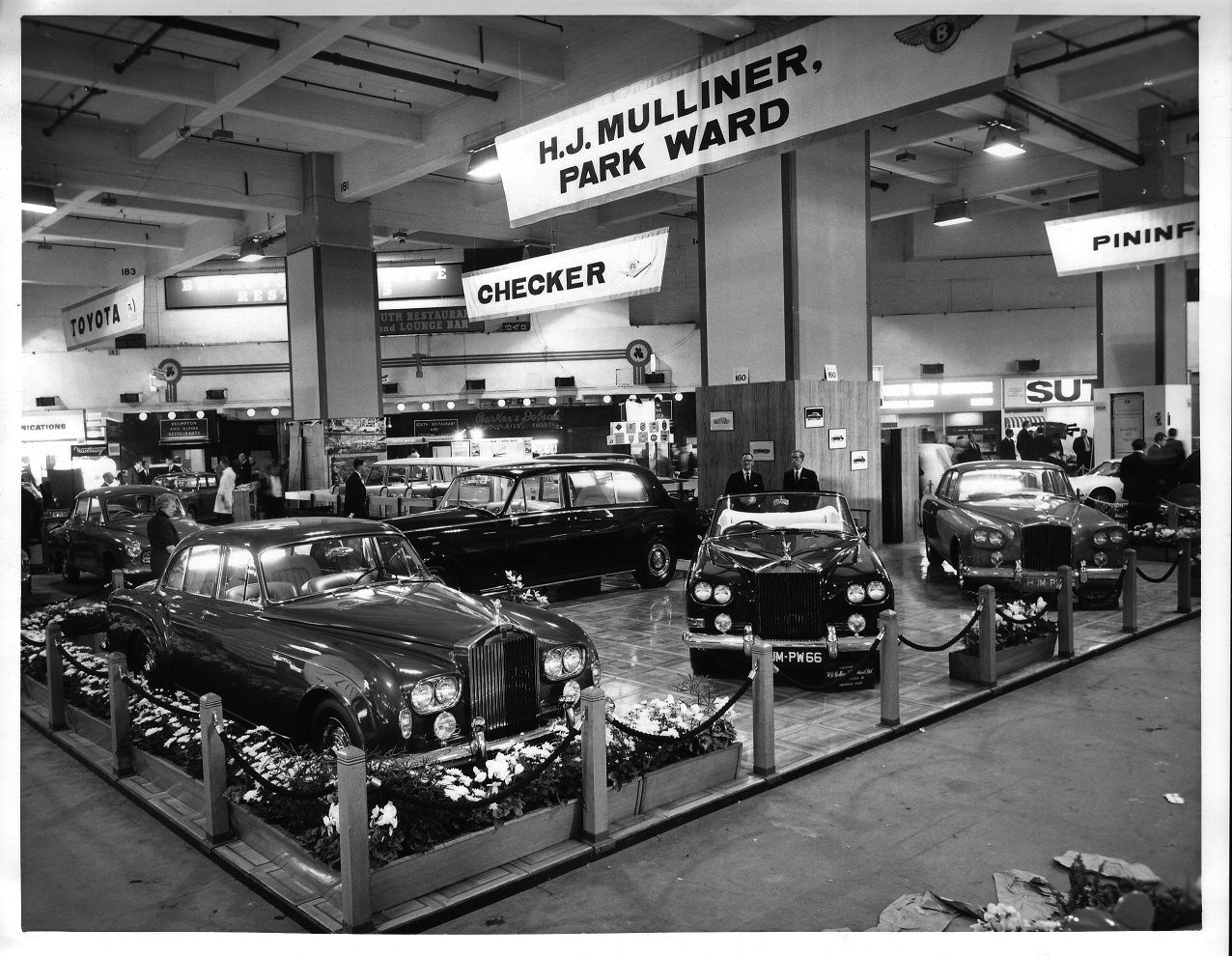 Having obtained the owner's details, I contacted him in July 2018 but without any success. I was compelled to park this pursuit aside as I had to rush to California the following month to preview my first book 'Automobiles of the Nizams' at the Pebble Beach Concours d'Elegance, to complement the special class 'Motorcars of the Raj'. Upon my return from the USA, I revived my quest for the Abu Dhabi royal Phantom, and finally, in January 2019, my persistence paid off, and I managed to elicit a response from the car's owner. The conversation started and after much persuasion, followed by lengthy negotiations, a deal was finally agreed. In February 2019, I hopped on an EMIRATES flight and flew down to Vienna to see the car up-close and to sign the purchase agreement at the office of a Vienna-based attorney.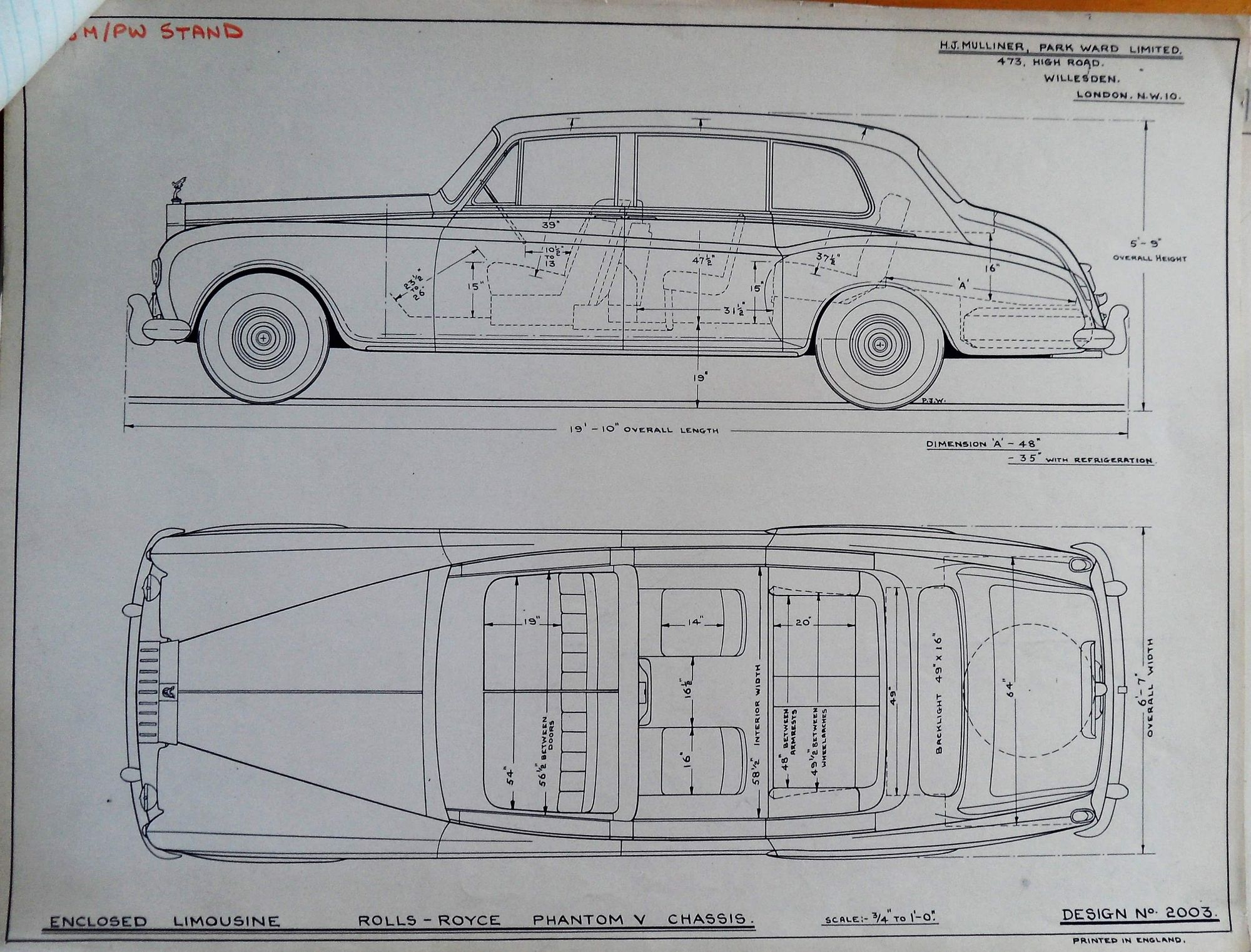 Palpable nervousness preceded my first meeting with what had become my muse. We approached its location by road, heading off from Vienna towards Molding, finally stopping in Munchendorf. Seated next to the ex-owner, I noticed we had veered off the motorway, and that's when I could sense we were almost there. The owner's son waited at the location to open the tall cast iron gates behind which resided the Abu Dhabi Phantom. As he unlocked and pushed open the sturdy gates, there she was, parked unceremoniously, sandwiched between a caravan and an off-road truck, tucked away in an obscure and non-descript garage, sitting there gathering dust. I felt overawed and overwhelmed by the scale and significance of this discovery, the enormity of it didn't sink in until much later. It is not often that you discover state motor cars, and rarer still, to learn it is the most important motor car in the history of a nation.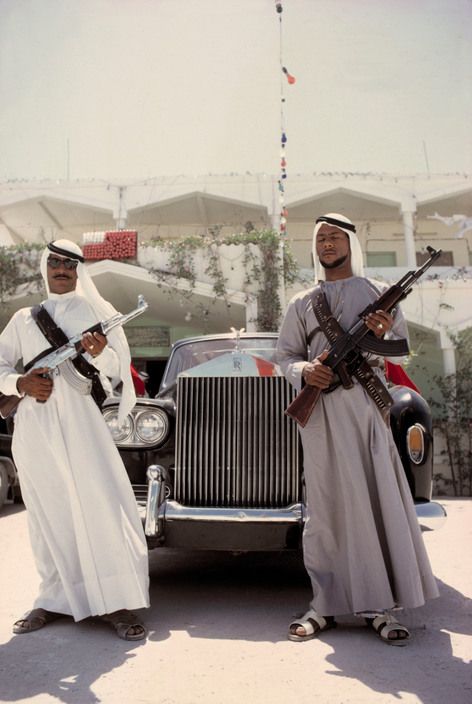 In my pursuit to unearth more records of the car, in March 2019, I took an ETIHAD flight to visit the UK with my family, and I drove down to the RREC based at the Hunt House in Paulerspury with my wife Maria and children Amaan, Hana and Affan (this was before the birth of Furqan). There I discovered much more about this historic car and saw it featured and listed in leading books on the marque, from Dalton to Pastouna and Bennett to Bassoli. Finally, on Christmas eve of 2019, the transaction was completed and off went a lorry from UK to Austria by road, leaving England on boxing day. At the crack of dawn, on what was a blisteringly cold morning in Münchendorf, out came the Phantom from her hideout and glided smoothly onto the lorry. Once loaded, she was wrapped, latched and strapped for her journey back to Britain where she was born.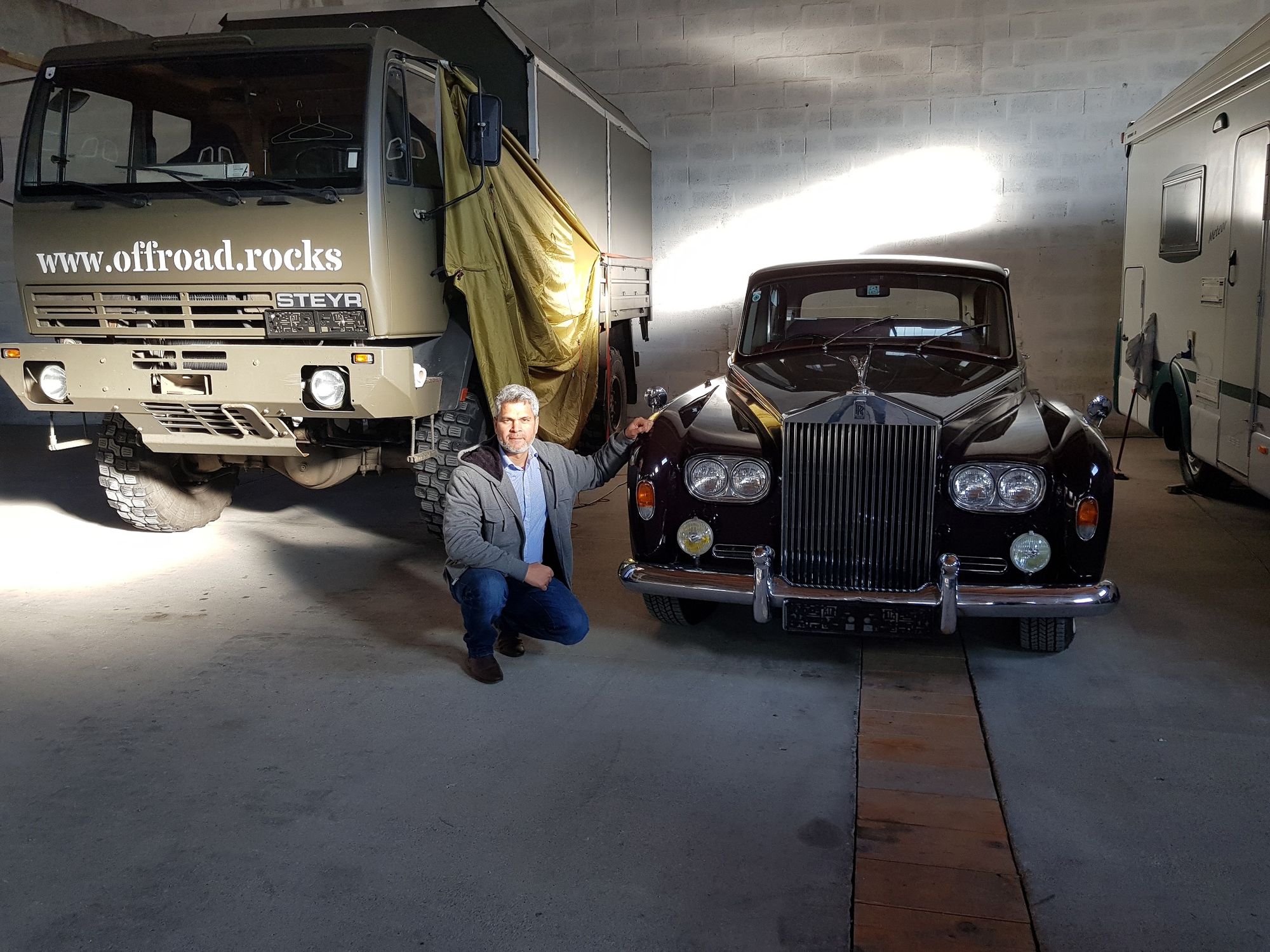 Steeped in history, and older than the UAE, this 1965 Rolls-Royce Phantom V (Chassis number 5VE15) a seven-seater enclosed limousine with Arabian specifications was bodied by H.J. Mulliner Park Ward. It was delivered new in 1966 to then Ruler of Abu Dhabi, HH Sheikh Shakhbut Bin Sultan Al Nahyan, after it was showcased at the 1965 Earl's Court motor show in London. He was succeeded by his brother HH Sheikh Zayed Bin Sultan Al Nahyan who used this Phantom extensively. This historic automobile holds the unique distinction of being present at key moments in UAE's timeline. A British Pathe reel shows this very car transporting Sheikh Zayed to the Conference of the 9 Emirates (which included Bahrain & Qatar) held in 1968 at Al Mutheef in Abu Dhabi, where AK47 holding gunmen guarded the royal car which had the old Abu Dhabi flag fluttering on its bonnet and wings — as seen in photographs by Raymond Depardon.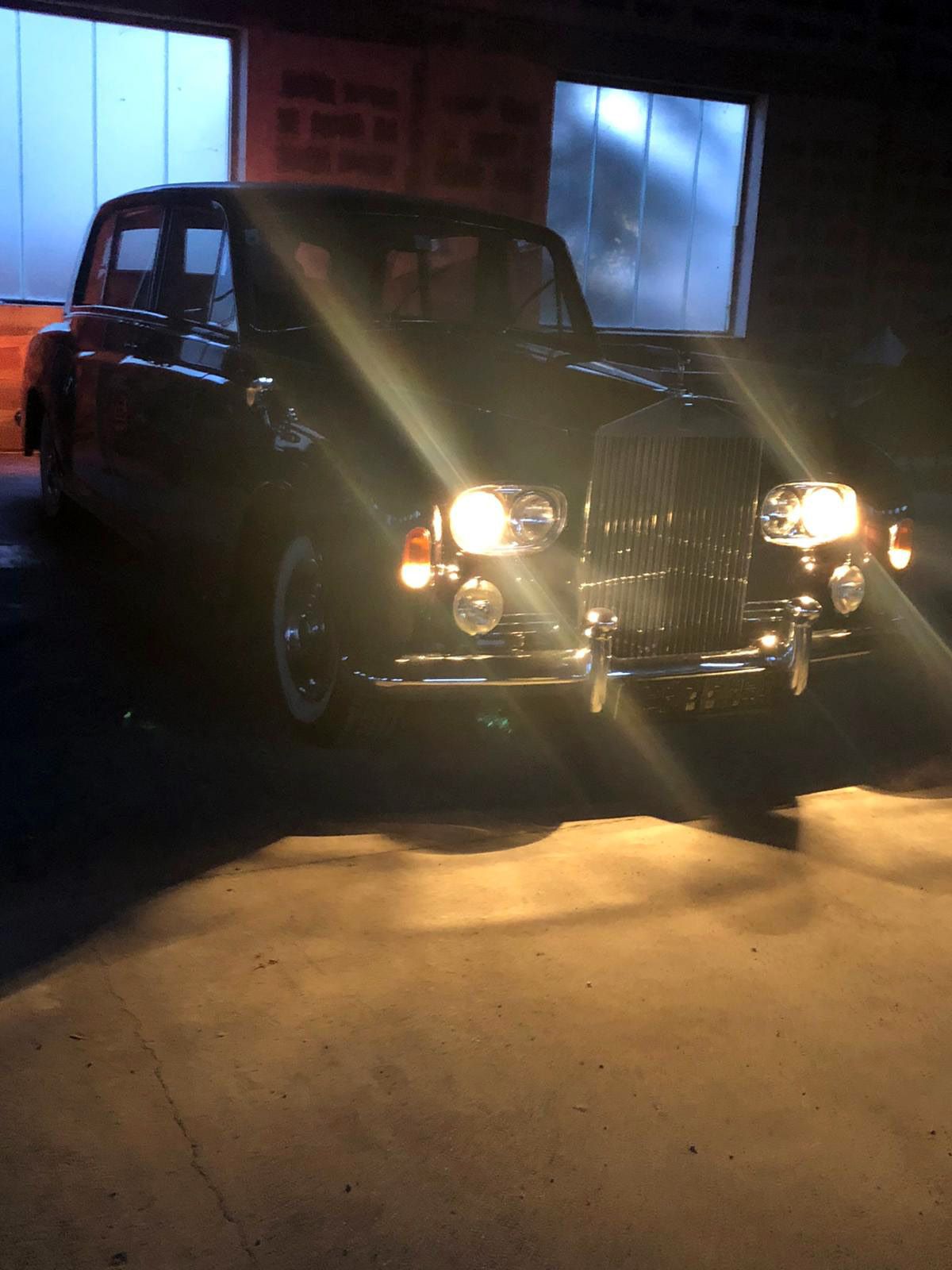 It ferried James Treadwell (the First British Ambassador to UAE) to the ceremony where UAE was formally established in 1971 and it also transported Her Majesty the Queen Elizabeth II, during her visit to UAE in February 1979. The car is also believed to have been used during the inauguration and parade of Sheikh Zayed as the newly crowned Ruler of Abu Dhabi in August 1966. Fitted with huge desert tires, it transported Sheikh Zayed to the border of Abu Dhabi and Dubai, where he had meetings with HH Sheikh Rashid Bin Saeed Al Maktoum — the then Ruler of Dubai — and they both agreed to join hands and form a federation. The car was also reportedly used for the ceremony when Sheikh Zayed became the first President of the UAE. A historic photo shows Sheikh Zayed in this car with his young sons Sheikh Sultan Bin Zayed, Sheikh Mohammed Bin Zayed (the present Crown Prince of Abu Dhabi and Deputy Supreme Commander of the UAE Armed Forces) and Sheikh Hamdan Bin Zayed. Photos from the 1960s show the car parked alongside guards at the Al Bateen Airport to welcome dignitaries.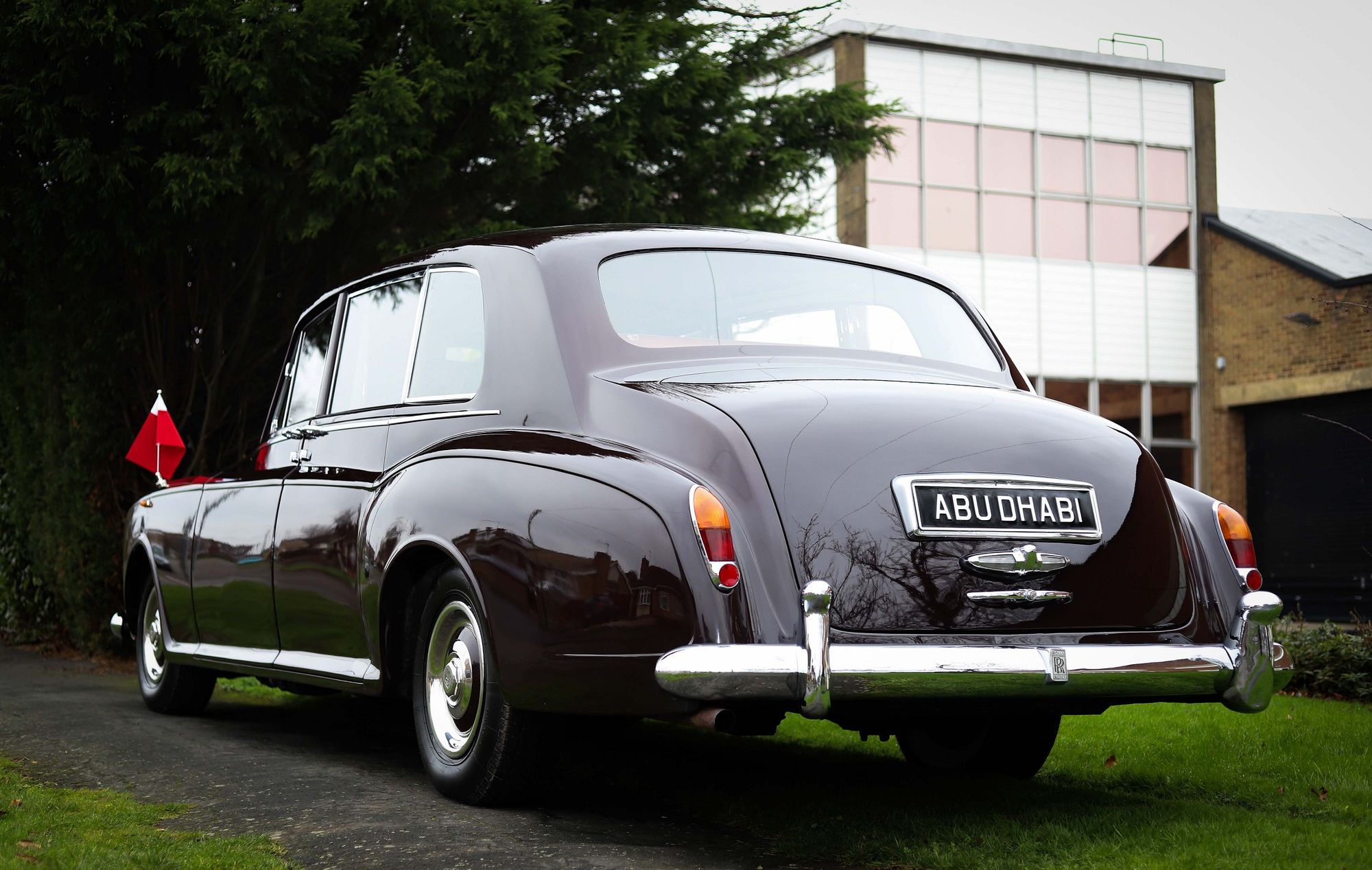 Embarking on this Phantom's trail felt like an improbable quest initially, but through archival research, extensive travels and with help from friends, clubs and marque experts, I managed to track down the phenomenal Phantom surviving in a quaint suburb of Vienna. Euphorically jetting between Europe and the UAE, I pieced together the puzzle, resultantly compiling its history by tracing its footprints in UK, France, Holland & Austria. Following a detailed inspection and a test-drive by me, I finally identified and acquired it. Thus was accomplished my mission to find the most cherished piece of UAE's motoring heritage, the nation's automotive heirloom. It is the subject of a book being compiled entitled 'Sheikh Zayed's Rolls-Royce 5VE15' and there's also a documentary in the works (both by me).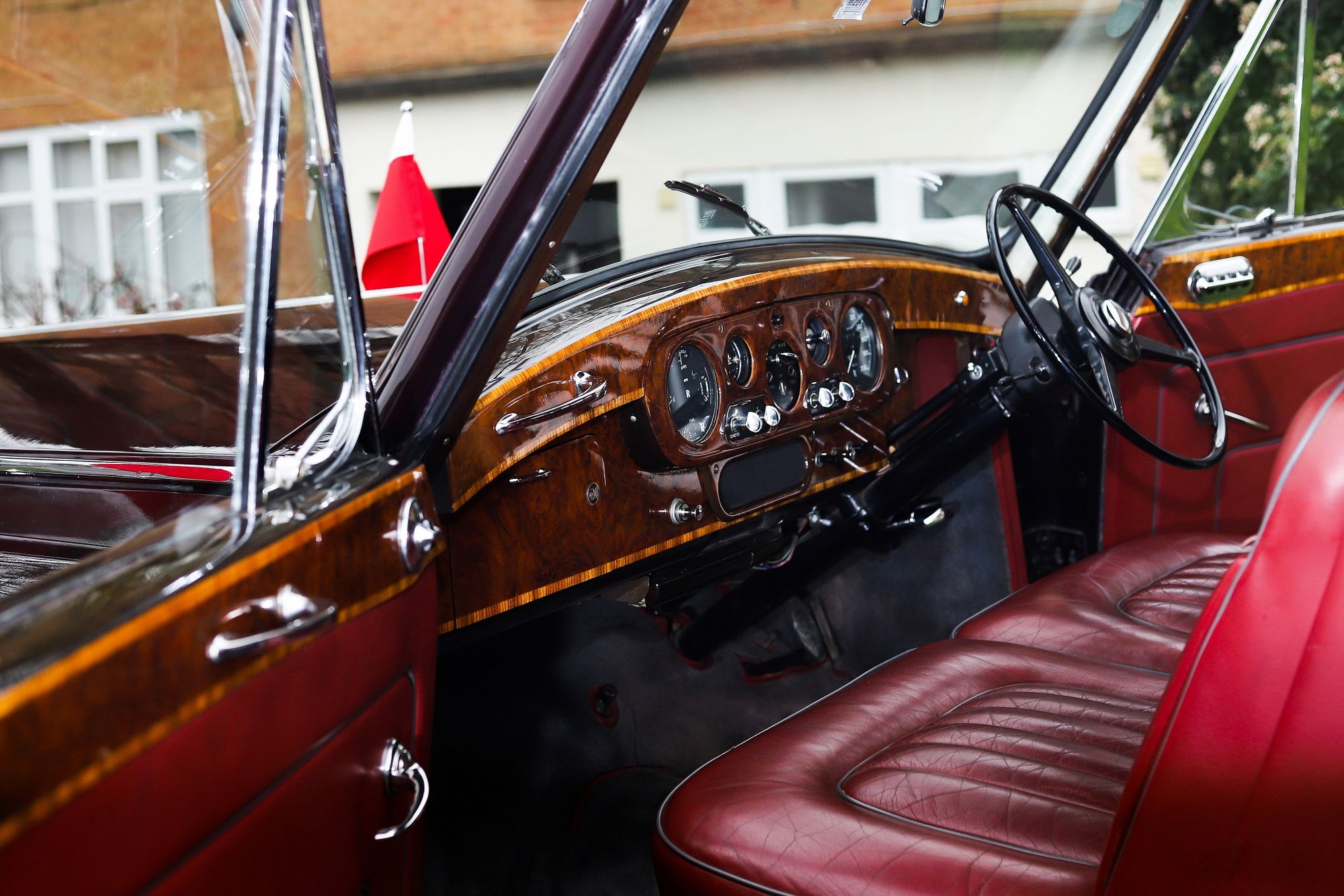 Introduced in 1959, Phantom V was powered by a 6.2 litre V8 engine, and 832 units were produced until 1968. Regal yet simple, the Phantom V is an embodiment of the age of coachbuilding when skillfully handcrafted bespoke bodies adorned chassis of some of the most coveted engines of the time. Emblematic of post-war luxury and the much-revered mechanical prowess of Rolls-Royce, the Phantom V was the preserve of the high and mighty that ranged from royalty to gentry. An integral feature of ceremonies and state occasions, a Phantom V was the epitome of power and performance.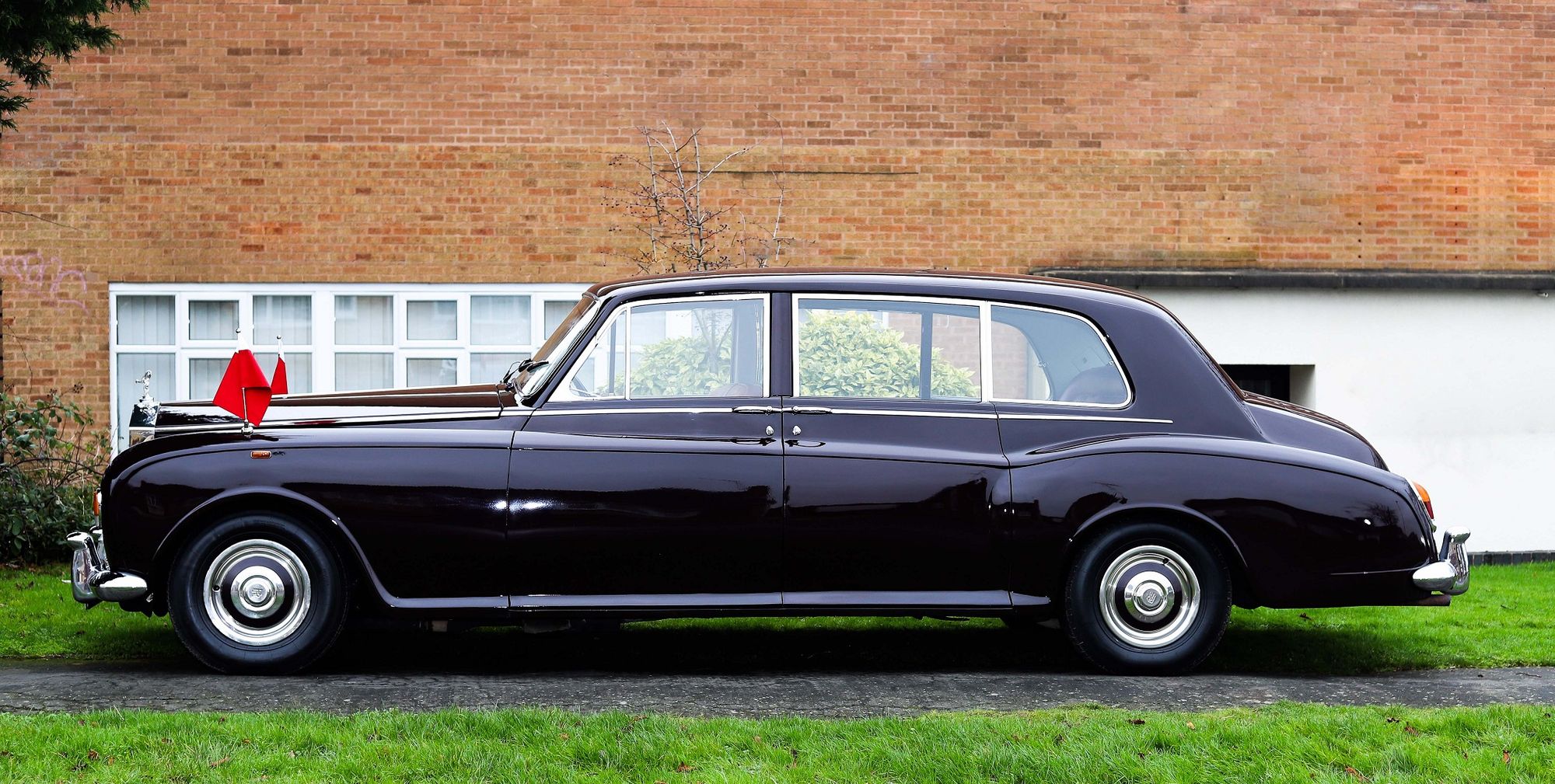 Its sheer historicity and its royal provenance and pedigree makes Phantom 5VE15 the finest automotive masterpiece that is intrinsically linked to the history of UAE. Once restored to its original theme and livery, such as valentine black with fine gold lines, and its upholstery reverted to Tan leather and beige cloth, and the missing sill moldings added to both sides, I would love to see this historic Phantom return to Abu Dhabi and UAE where it belongs. I wish to see it displayed at one of the national museums so the people of UAE can see up-close this historic national motor car of Abu Dhabi & UAE. The UAE is currently celebrating its golden jubilee, declared by the President HH Sheikh Khalifa Bin Zayed Al Nahyan as the 'Year of the Fiftieth' and Dubai is concurrently hosting the world's fair EXPO 2020, billed as "the world's greatest show".
---
---
Comments
Sign in or become a deRivaz & Ives member to join the conversation.
Just enter your email below to get a log in link.