This 1930 Bentley 8 Litre Was The Fastest Car In The World In The 1930s
Images: Makarand Baokar
Fans of Bentleys will always tell you that the "real" Bentleys were the ones that company founder W O Bentley designed and built from 1919 until 1931. This was before the company went into receivership and was taken over by Rolls-Royce. Not very many early Bentleys made by W O Bentley made it to India, with most being the 3 Litre cars, half a dozen 6 ½ Litres, and a few 4 ½ Litre.
No mighty 8 Litres were ever imported directly, but there are currently two in India: chassis # YR5083 and # YF5014. Developed from the Bentley Speed Six, the 8 Litre had a 7983cc straight-six that developed a very impressive (for its time) 180bhp that enabled the rather heavy cars to get to a top speed of over 160 km/h, making them some of the fastest cars of their time. Featuring four valves per cylinder and twin-spark ignition, the Bentley 8 Litres were mighty big machines. And very expensive!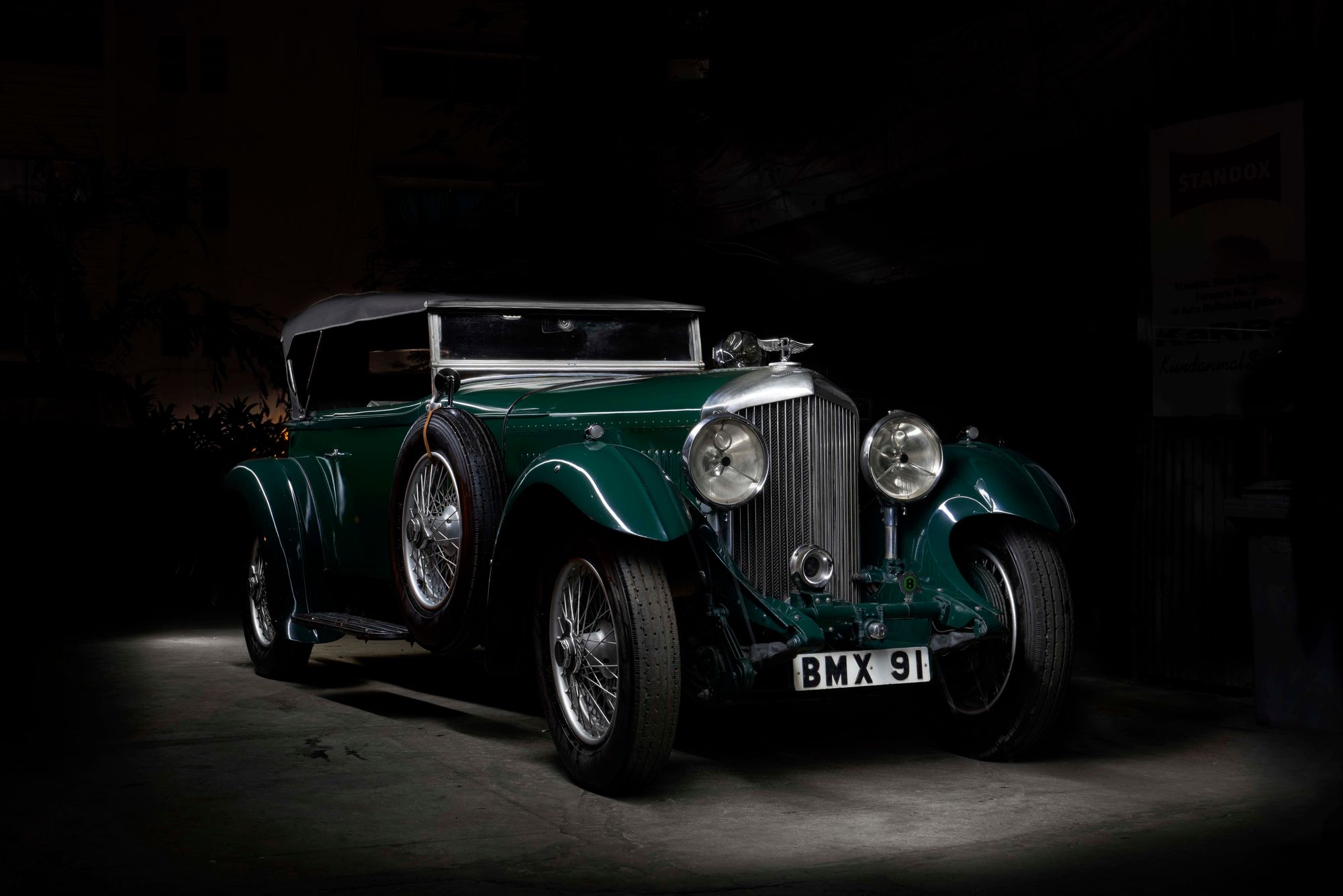 Launched in 1930, barely 100 were made over two years, when in 1931 Bentley went into receivership. Surprisingly enough, as many as 78 of the 100 made are extant in the world today. Of the two 8 Litre Bentleys extant in India chassis # YF5014, was bought in the UK by E G Guest and had a saloon body by A Mulliner. Collector Pranlal Bhogilal acquired this car in the 1970s from Hari Aggarwal of Calcutta.
The car with chassis # YR5083, featured here, is even more special. It has a specially modified engine by McKenzie (one of only two such cars) and is owned by the family of the late Roni Khan. When it left the factory, # YR5083 was a "normal" Bentley 8 Litre that received a rather stylish black coloured close-coupled coupe body work by H J Mulliner, with grey upholstery inside.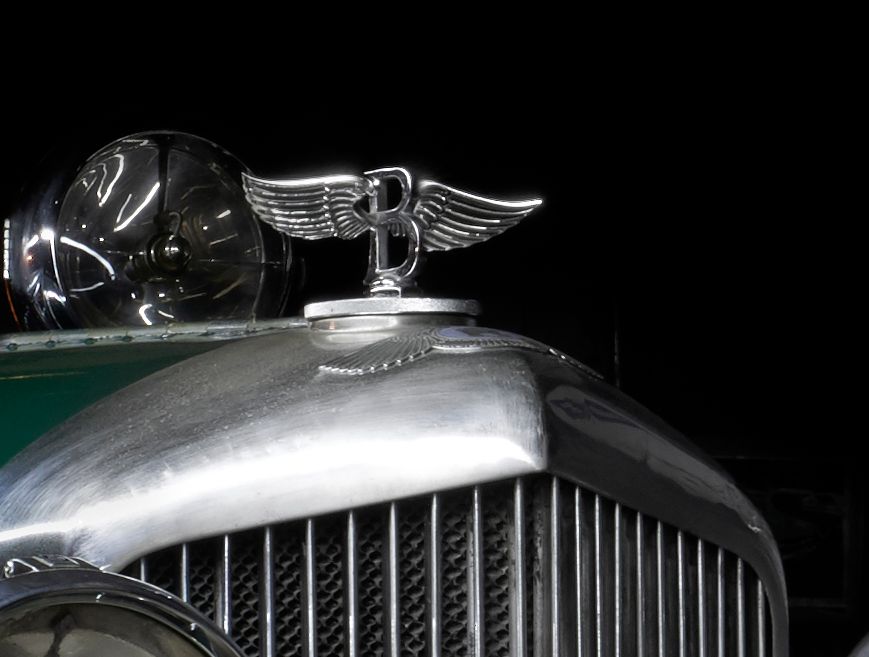 This car started its life as a demonstrator for Bentley dealer Jack Barclay, (the showroom remains in a prime location on Berkeley Square in London to this day), tempting many into the thrill of owning the ultimate Bentley. Once YR5083 had served to swell Jack Barclay's order books, the car was then sold to a certain C Wood in June 1931. The car was resold by Barclay a second time to W Hargrave Pawson in February 1932. It was resold once again by Barclay in March 1933 to T Dixon Nuttall, and by then the upholstery inside had been changed to silver grey.
The car's Indian connection started in 1938 when Jack Barclay, once again, sold the car to J S Vatcha, from Bombay. The story of how Vatcha ended up choosing the car and subsequently modifying it, is an intriguing one.
Probably mortified when his prized possession, a 4 ½ Litre Blower Bentley caught fire and was burnt beyond repair, Vatcha decided that the only thing that could replace his Blower Bentley had to be the most powerful Bentley ever made, an 8 Litre. Curiously, the engine from the Blower was retrieved and fitted into a boat, which went down in the famous Bombay Dock explosion in the early 1940s. An ill-fated car indeed!
Vatcha wanted something even more special than a "normal" 8 Litre, so he went all the way. Before Vatcha had the car shipped to India he instructed L C McKenzie to work on the engine. A renowned tuner specialising in the preparation of Bentleys, Lewis Charles 'Mac' McKenzie was a prominent figure in Bentley circles during the 1930s, having built "gentleman racer" Forrest Lycett's famous racing 8-Litre, 'YX 5121', by shortening the chassis and tuning the engine to produce well in excess of 300bhp, thereby making one of the fastest road cars of its day.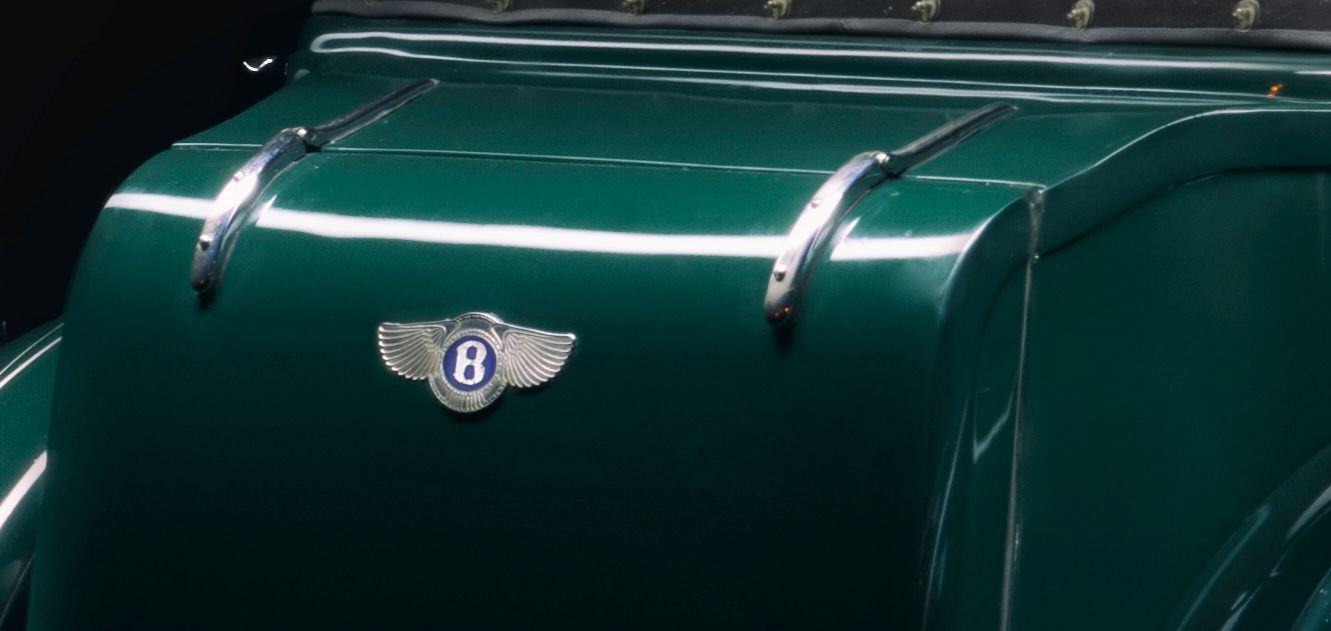 Under McKenzie's care, YR5083 received a new body—a two-door four-seater tourer style, which is what it still sports—as well as a new engine, YM5050 (which replaced the original engine). The engine is a McKenzie masterpiece.
McKenzie used three SU carburettors with a special system of throttle slides instead of butterflies, the camshaft from the Speed Six Bentley, and markedly lighter pistons which he designed himself. Plus he increased the compression ratio by milling the cylinder block and crankcase. Thus this modified engine was noticeably more powerful than the standard 8 Litre's 180bhp, making these McKenzie-modified 8 Litres some of the fastest cars on the planet then.

Thus, when this Bentley 8 Litre landed in Bombay, it must have created quite a buzz on its arrival. A late 1930s equivalent of a tuned Bugatti Chiron today, Vatcha must have enjoyed this supercar to the most before selling it off to P D Adenwalla in 1951. Legendary automotive aficionado Roni Khan bought the car from Adenwalla in 1966, and since then it has been one of a number of extraordinary stars in the Khan collection that, at one time, included an Invicta S.
When Roni Khan bought the car from Adenwalla it was in a somewhat less than pristine condition. The engine though was complete, so with a little work the car was started and to everyone's delight proceeded to fire on all cylinders. But the upholstery was missing from the seats, so the seat frames were duly removed and carefully set aside. A wooden stool was fixed to the floor and YR5083 was driven up and down Walkeshwar Hill in Bombay—what a sight that must have been in 1966!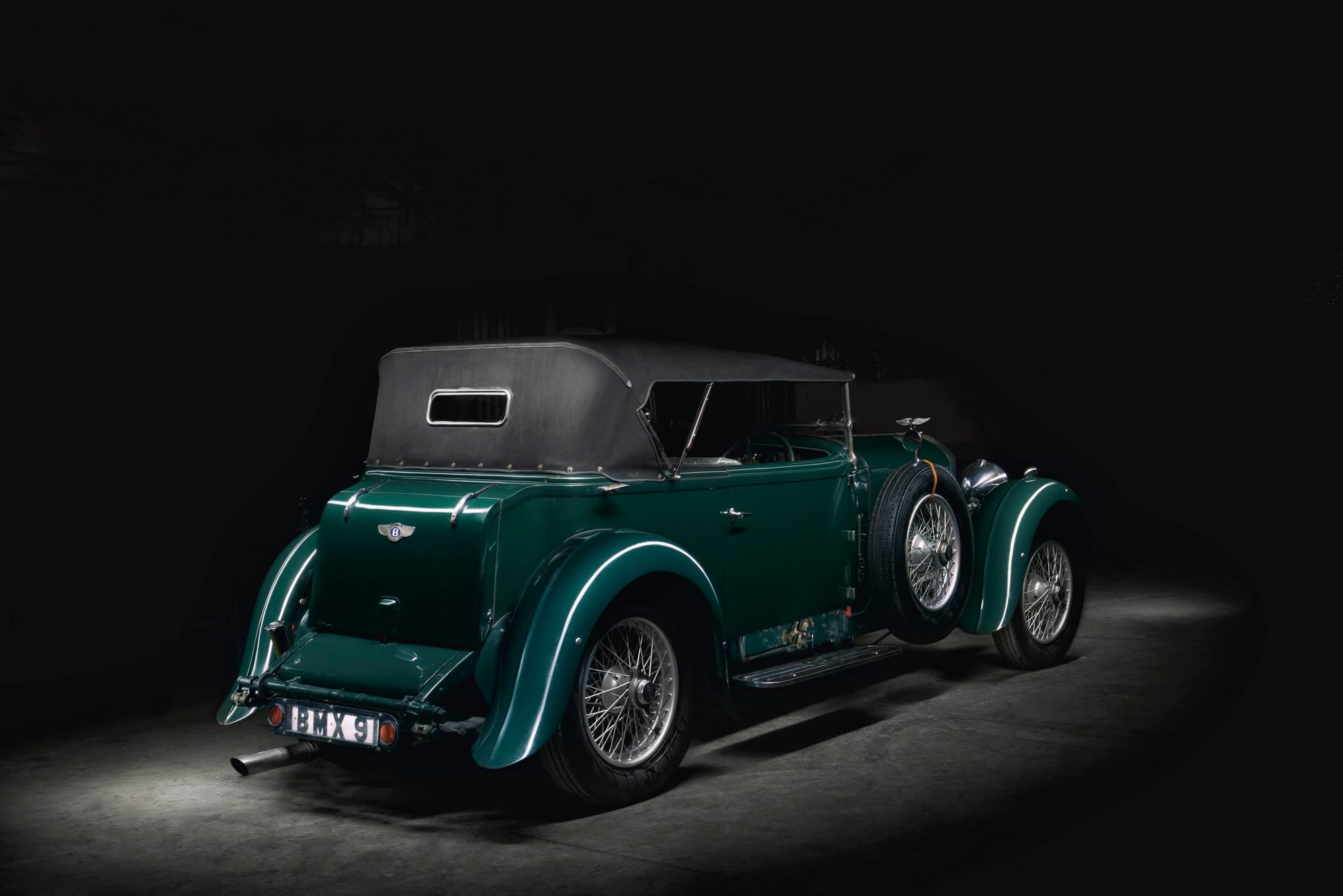 The car's restoration was then put on hold when Roni left India to study for his MBA at Columbia University in New York. Upon his return from university, a career with Richardson & Hindustan (now Procter & Gamble) and family responsibilities meant that YR5083 had to be put into storage. The long-awaited restoration would have to wait until 2008, after Roni had passed away, when the car was restored by his wife, Sherena, and two sons, Darab and Nadir Khan, as an homage to him.
With YR5083 completing the 50th anniversary of its ownership by the Khan family in 2016, this Bentley is now resplendent in its British racing green with a green leather interior and polished wooden dash.
---
---
Comments
Sign in or become a deRivaz & Ives member to join the conversation.
Just enter your email below to get a log in link.